How to Fix the audio issues with Instagram reels and stories?
Published On : October 17, 2022 by: Anjali Latwal/Category(s) : Trending
Are you on Instagram? That's how most relationships begin and continue ahead. If you're like most people, you probably love using Instagram. It's a great way to stay connected with friends and family, and it's also a great way to keep up with the latest trends. But lately, there have been some issues with audio on Instagram. Stories and reels have been known to play without sound, which can be really frustrating. If you're having trouble with audio on your Instagram stories or reels, don't worry. We've got a few tips that should help you get your sound back.
First, try restarting your device. This can sometimes help resolve audio issues. If that doesn't work, try logging out of your Instagram account and then logging back in. If you're still having trouble, try to uninstall and reinstall the Instagram app. Hopefully, one of these tips will help you get your sound back. If not, you can always reach out to Instagram directly for help. You're not the first person to experience audio issues with your Instagram reels and stories. Many users have reported the same problem. The good news is, our guide isn't restricted to these small fixes only. Follow the steps below and you'll have your audio back in no time.
Some quick Instagram reels and stories audio issue fixes:
Do Instagram reel video audio problems trouble you? Then don't forget to try these steps below-
Restart the system:
There can be a problem in your user interface (UI) or your application that was brought on by a particular action taken either within the application or in the UI. You can easily solve it by restarting your phone, so don't worry. Restarting will provide the user interface and application a clean slate, removing the root of the problem trigger. Make sure your ringer is turned on as well before continuing. Press the volume up key while watching any video to check if anything happens.
Update the Instagram app to fix the audio issues with Instagram reels & stories:
The Instagram version you are using right now could include issues. Numerous people often report these bugs, and the corporation quickly releases updates to solve them. See whether there are any outstanding updates by visiting the individual shops for the OS you are running. On either the Google Playstore or the Apple Appstore, if you see an update tab in front of the program, click it to begin the update.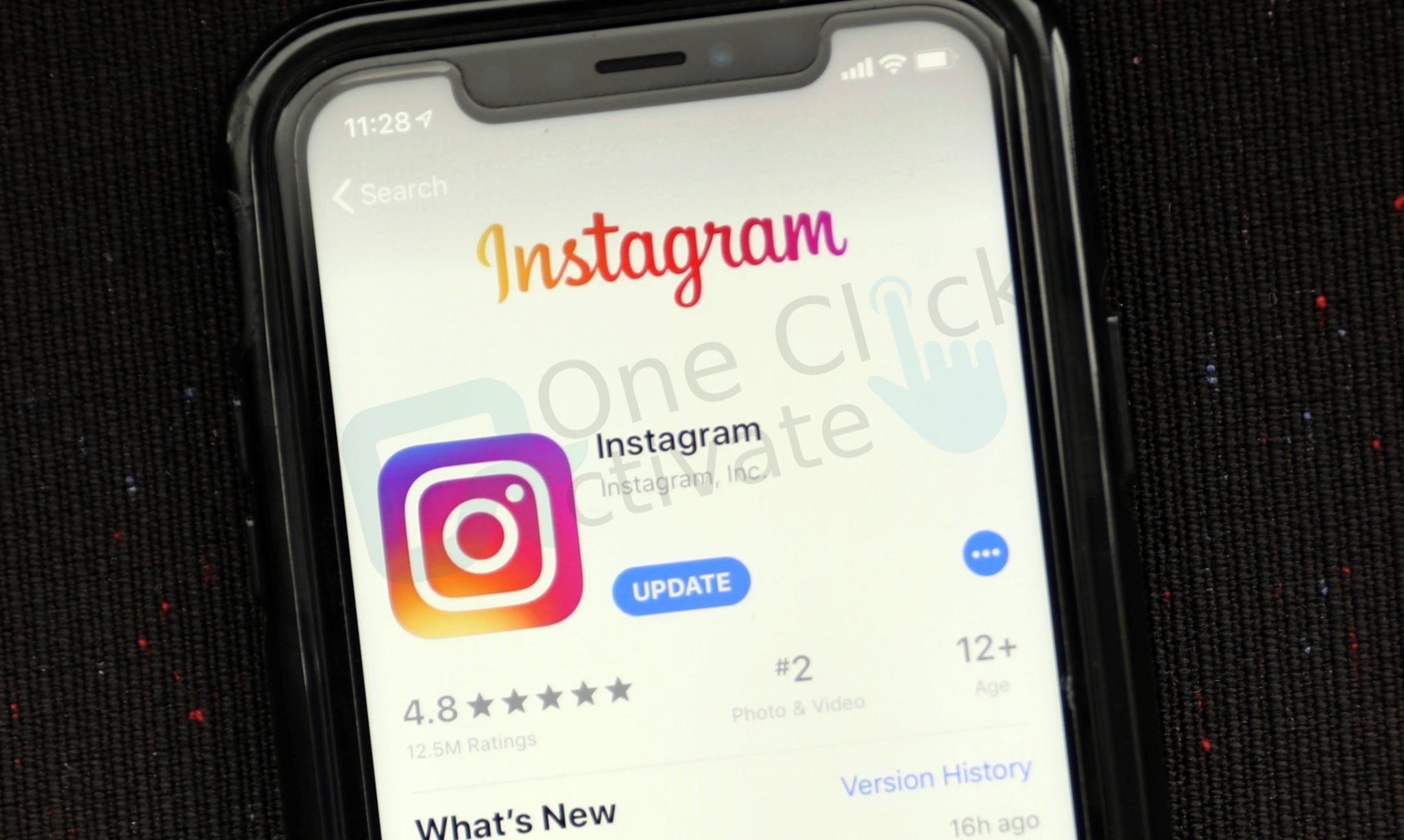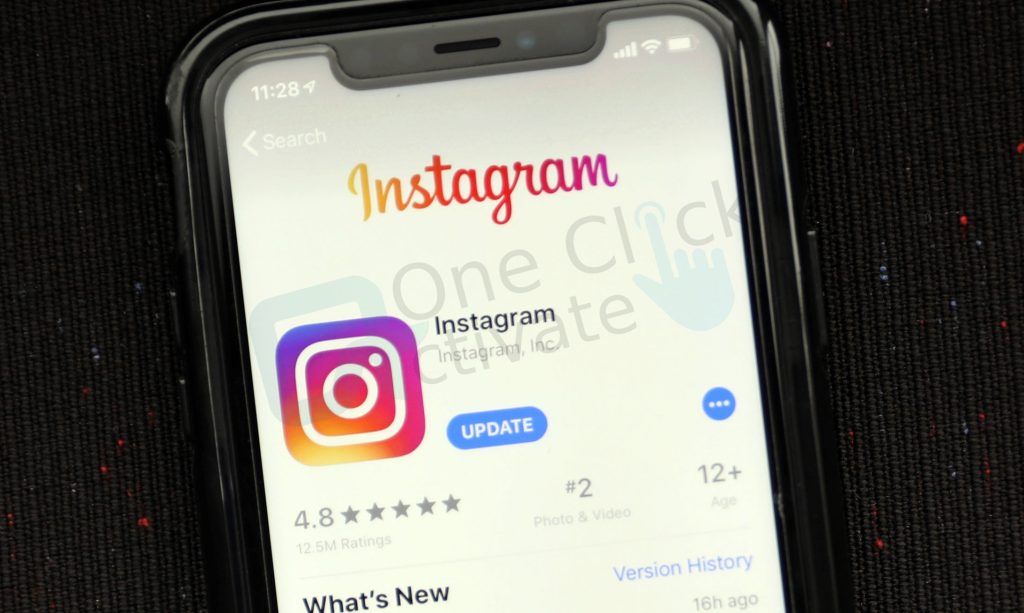 Trending: 8 Top Wifi Text Messaging Apps for iOS & Android
Empty the cache and data on Instagram App:
Any smart device keeps a little piece of information called a cache in order to retrieve it fast when necessary, such as when launching an application or a tab you often open. This tiny bit of information allows the system to respond to you much more quickly and smoothly. Despite the fact that iOS does not have the cleaning cache option, here is how to accomplish it on Android.
Keep the Instagram app open and choose App details.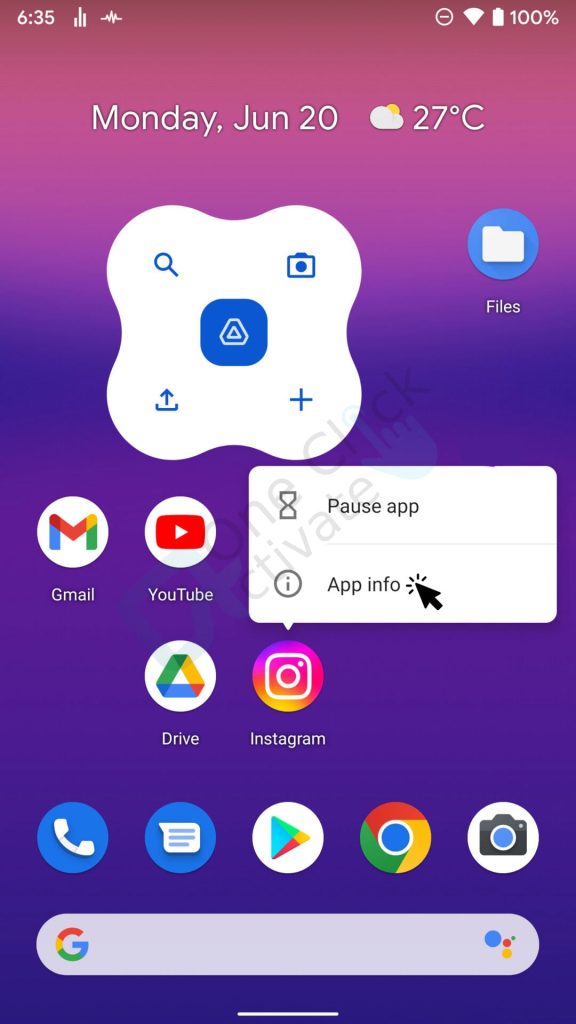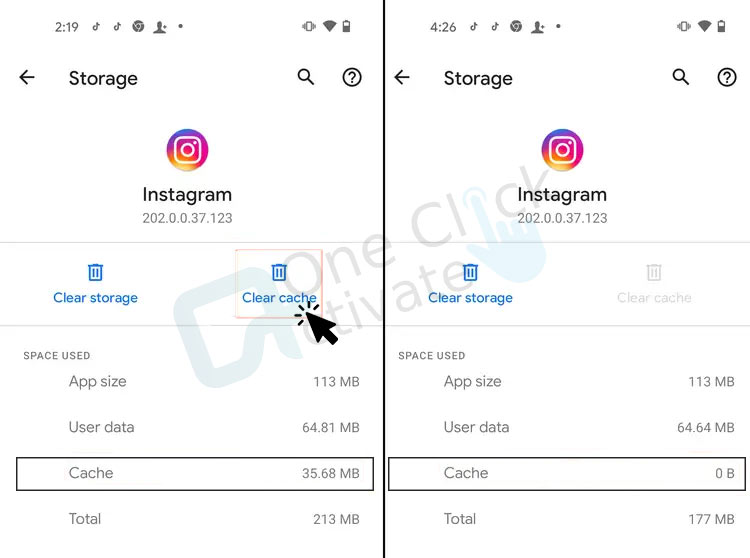 After completing the steps above, try using the program again. If the issue still exists, try utilizing the Clear data option.
Also Read: Fix Instagram DM stopped working
Force stop your Insta app:
The changes you make won't take effect if the program is still running in the background when you make them. You must stop the program from operating in the background in order to restart it; otherwise, it won't solve any Audio Instagram reels issues. Follow these instructions to do so.
Toggle holding the Instagram symbol.
In the settings menu, choose App details.
Go to the menu and choose force stop.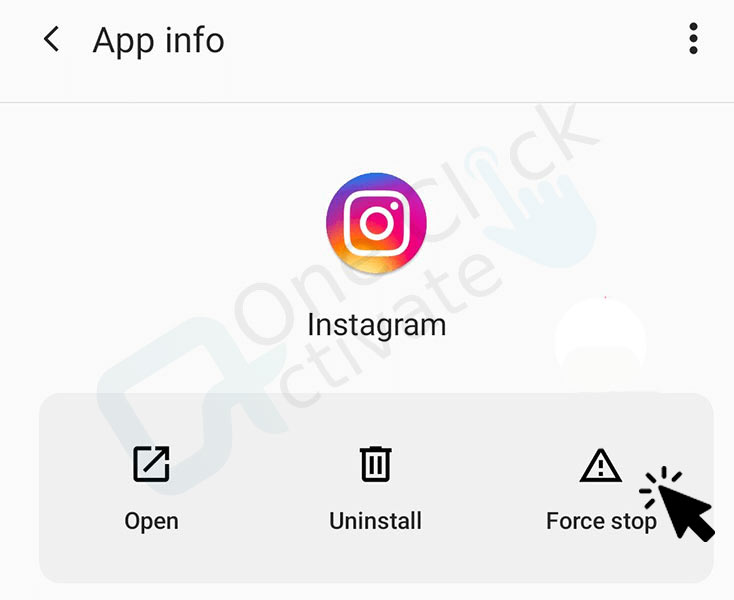 Check to verify whether the issue has been resolved by opening the application; if not, the only thing left is the subsequent action.
Check out our guide to Permanently Deactivate or Delete Snapchat account
Download Instagram again to fix the audio issues with Instagram reels & stories:
Either go to the Google Play Store or the Apple Program Store and uninstall the app there, or long-press the app's icon to see the delete or uninstall option. Reinstalling the software is necessary when the uninstall procedure becomes successful. The no Audio Instagram reels issue and all the problematic files that were saved from the previous version will be eliminated as a result, giving the program a new start.
Fix Instagram Audio Issues on iOS:
When you watch an Instagram Story, the audio is not there but the video plays as it should. Users quickly discovered that this problem always occurred while their iPhone was in silent mode. The audio problem wasn't usually present on the Android version of Instagram.
Disabling iOS's Silent mode:
Follow the steps below to disable the silent mode on your Apple device.
You must move the Ringer switch to the left edge of your iPhone until the bubble reading "Silent Mode Off" appears at the top of your iPhone's screen in order to turn off Silent mode.
To disable the silent mode, you can also merely press the switch located above the volume button.
Check to make sure it isn't orange, which indicates that the phone is in quiet mode.
When viewing Instagram Stories, YouTube Shorts, or any other app where you were having trouble, this should allow audio. The problem seems to only affect iPhones using iOS 15's most recent stable release. You may not experience this issue if your device is running iOS 14 or an earlier version.
Ensure that the volume is not low:
Sometimes the answers to issues may be there in front of you the whole time. It's likely that you haven't cranked up the volume to an audible level if you've tried turning off iOS' Silent mode but are still unable to hear any of your Instagram Stories' audio.
Simply tap the Volume up button on your iPhone's left edge, next to the Ringer switch, to increase the media volume.
When you do that, a bubble representing your current volume levels will show on the upper left of your screen.
That is all there is to know about resolving the Instagram Stories audio issue.
Also Read: Facebook Touch – Ways to log in and Detailed Features
Check your network connectivity: Make sure the internet connection you are using is reliable and quick. Go to www.fast.com to try that. You should also verify that your smartphone still has adequate storage. No space remaining on the board can also cause an application to malfunction, just as when you upgrade an app or consume any multimedia, it significantly increases the application size.
Conclusion: So, this is how you can easily fix the audio issues with your Instagram reels and stories and become a pro in Instagram reels 2022. And if you follow these instructions carefully, you will be able to fix these problems in no time. We hope that with the help of our guide you were able to tackle all of your audio issues easily. And if you do so, then please don't forget to leave your valuable feedback in the empty comment space below.
Frequently Asked Questions (FAQs):–
My Instagram reels and stories audio is not working, what should I do?
Check whether your device is not on Silent mode or whether the volume is not turned down. If not, try restarting the app or reinstalling it.
Should I re-install the Instagram app if it does not play audio in reels or stories?
Yes, you should restart or re-install the app to get over this bug.
What is the reason for the audio not working on my Instagram reels?
It could be due to some technical glitch or some server-side problem from Instagram's end. Or it could be because of some issue present on your device.
What is an Instagram reel video?
Reels are engaging, immersive videos that allow you to artistically communicate your brand story, inform your audience, and attract new customers. People visit Reels to partake in cultural trends, work with the locals, and learn new concepts.
How to create Instagram reels in 2022?
The Instagram short-form video feature known as A Reel was created with TikTok in mind. It permits the creation of videos up to 90 seconds in length from a single clip or from several clips combined. Open the Instagram mobile app and tap the + icon in the top-right corner to launch the Reels camera to start making Reels films. To upload previously created video clips or record new footage, select Reel and then follow the procedures below.
Is it possible to produce Instagram reels of 60 seconds?
We expected Instagram's Reels duration to be increased soon after TikTok increased their video length to 10 minutes. Reels are now available, and they can last up to 90 seconds. To access Reels, simply open Instagram and tap the icon at the bottom of the screen. To access your Instagram camera, click on the camera icon at the top of the screen. Tap the icon with 30 within on the left side of the screen. The following options are 15, 30, and 60 seconds.
What can I do to fix Instagram reels not showing?
Your smartphone could be the root of the "Reels not available on Instagram" issue. It's possible that your device, whether it's an Android, iPhone, iPad, or PC, won't support the new Instagram Reels feature if it's running an outdated OS version. Update your device to the newest OS version to prevent compatibility problems.
Is there an Instagram reels app?
The Android and iOS apps for Instagram are your best bets for creating Reels if you want to rapidly capture a video on your phone. The Reels editor in the app lets you upload multiple clips that together can last up to the reel's maximum duration of 60 seconds or, for some users, 90 seconds. Also included are the following 8 best apps for editing videos for Instagram reels: InShot, Clips, Canva's Video Editor, Adobe Rush, KineMaster, FilmoraGo, Splice, and WeVideo.
How do Instagram reel hashtags work and which are the most popular ones?
By assisting Instagram's algorithms in classifying your material, hashtags enable Reels to display it in the explore feeds of users who might be interested in your account. They function similarly to search keywords in Google's algorithms in this way.

– Fitness hashtags for Instagram Reels. #fitness. #fitnessmotivation. 
– Travel hashtags for Instagram Reels. #traveling. 
– Foodhashtags for Instagram Reels. #mealsandreels. 
– Popular hashtags for Instagram Reels. #instagood. 
– Hashtags for fashion Reels. #fashion. 
– Funny hashtags for Instagram Reels. #funny.