Why has Instagram DM stopped working? Quick ways to Fix
Published On : October 7, 2022 by: Sakshi/Category(s) : Trending
Instagram has been a part of our lives without us realizing it. Instagram DM stopped working could be a troublesome issue while surfing our favorite social media platform. But you don't have to worry about it, as we have come up with the best solutions for you to fix this problem. So, stay tuned till the end for more than 10 possible keys.
Try to Enable Mobile Data for Instagram (iPhone & Android)
Users of iPhones alone may utilize this setting. Users of iOS can turn off mobile data for a particular app. You must turn on the mobile data toggle if you have it off in the Instagram menu. How? Read on.
On an iPhone, launch the Settings app.
To access Instagram, scroll down.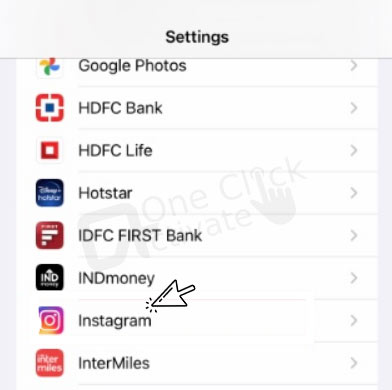 Turn on mobile data using the Instagram menu.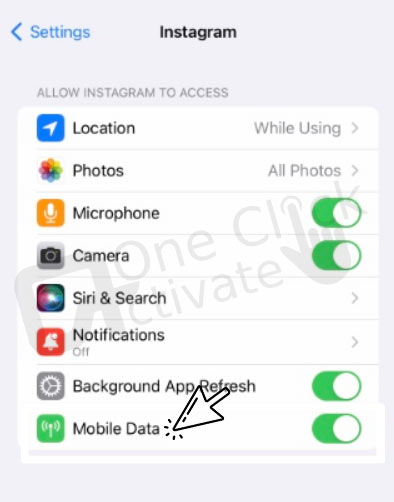 Android users of Instagram-
Only Android users of Instagram can use this approach to force the app to stop. You can force stop the Instagram Android app and retry sending the direct message if it's acting strangely.
From the Android home screen or App Drawer, locate Instagram. Tap the Instagram icon repeatedly.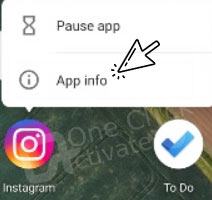 Select Force stop from the App Info menu.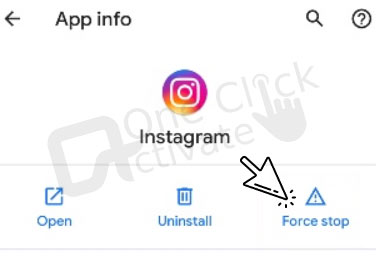 Reopen the Instagram app and attempt to direct message, someone.
Trending: 8 Top Wifi Text Messaging Apps for iOS & Android
Resolve Instagram Direct Messages Issues-
The "Instagram DM not working" problem might have many causes. Let's go over every possibility that could occur and solve the problem for you.
Check Instagram Servers: Instagram itself is one of the main causes of broken Instagram messages. The Instagram feed won't load if the Instagram servers are having a bad day, and you won't be able to send any direct messages to other users.
Then, how do you monitor Instagram outrage? You should go to Downdetector and look up Instagram. If there are significant outrage surges, Instagram is having a problem, and there is little you can do but wait for Instagram to address the problem.
Clear Instagram Cache: An overloaded Instagram cache might cause frequent app issues including the failure of direct messaging. You must use the App details menu to clear the cache. How? Read on.
To access the app info menu, long-press the Instagram app icon.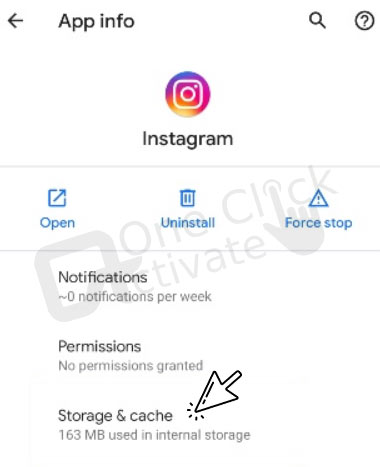 Clear cache from the menu that appears after selecting the Storage and cache menu.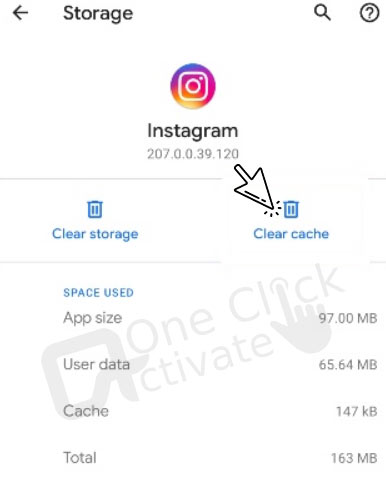 Use the Threads feature in the Instagram app: Instagram, like Facebook, offers a separate direct messaging tool called Threads. Try Threads and send messages to friends and family if you are having trouble with direct messaging on the main Instagram app.
Begin a Conversation with a Different Way– On Instagram, sending a direct message is typically done by swiping left from the main page and selecting a recent conversation.
We also have a different approach. You can use that to begin communicating on Instagram. Open any of your posts from the Account menu, then click the Send symbol to send the post.
Clear cache from the menu that appears after selecting the Storage and cache menu.
Recommended: Fix the audio issues with Instagram reels and stories
Try to Relogin if your Instagram DM stopped working-
This approach has been very effective for many people. To check whether you can send direct messages on Instagram, log out of your account and then log back in.
Launch Instagram on your Android or iPhone.
To share the message, choose the person you wish to start a conversation with and hit the Send button at the bottom.
Server-Side Issues on Instagram-
Direct messaging is frequently impacted when Instagram servers go down for a short period of time. Any backend issues will prevent your messages from being sent because they must go via the servers in order to reach the recipient's inbox.
Additionally, you must establish a stable connection with the Instagram servers in order to load and receive Instagram DMs. Therefore, it's likely that you're not the only person experiencing Instagram DM issues. So, in step 13, we'll show you how to see if other users are having issues with Instagram messaging.
You can either wait it out or use a VPN if there is a server issue.
Naturally, you won't be able to send a direct message on Instagram if someone has blocked you. In most cases, you may use the troubleshooting steps listed above to resolve the Instagram direct messages problem.
You've sent too many Insta messages quickly or have been action blocked-
Your message not being delivered may also be due to a temporary suspension from Instagram. Depending on your recent platform behavior, this might occur. Typically, they might have done this by either banning an account or an IP address. In essence, if your IP address has been blacklisted, you are prohibited from using any account to message anyone while using that specific device.
What causes Instagram to block you?
When you are too active on the platform, this block may occur. particularly if you're bulk texting a lot of accounts quickly.
As a result, the Instagram algorithm may claim that you are a bot and temporarily prohibit you. Additionally, if the recipient has reported your DMs, this may have additional consequences for your communications rights. Such messages are reviewed by Instagram to check for offensive or spammy content.
Additionally, daily restrictions exist on how many Instagram DMs and messages you can send to specific accounts. Your following Instagram interactions, such as messaging, may thereafter be met with the Action Blocked error message.
The best action in such a situation is to wait it out, which could take up to 48 hours. In addition, you might make good use of a VPN. You may conceal your IP address and use Instagram regularly by using a VPN. Additionally, we advise against using Instagram automation tools like an auto-liker and auto-follower. This can give the Instagram algorithm the wrong impression.
Instagram DM stopped working as you were blocked by the receiver-
The actual user can have also blocked you in addition to Instagram's prohibitions. As a result, you are unable to communicate with them in any way. Of course, you might try approaching them on a different channel to get the ban lifted.
Search for their profile, though, to see whether you've been blocked. If the follower list is empty, you receive the "User not found" message, or you are unable to follow someone, you have probably been blocked.
Check out our guide to Permanently Deactivate or Delete Snapchat account
Other Instagram account issues: Some users discovered a connection between this message error and the account they were using. This is due to the fact that despite having numerous Instagram accounts, just one or two of them are having messaging problems.
In order to test the messaging feature, try switching to your secondary account if you have one. If it succeeds, you might have to use that account for a while as a "message" account. To solve this messaging issue in the meanwhile, try contacting Instagram Help.
So, that's all we have in our post to fix the "Instagram DM stopped working" problem and we hope you found it informative. 
Recommended: Instagram is down
Frequently Asked Questions:-
Why isn't my Instagram DM working?
One of the most significant and likely causes of the Instagram DM issue is flaws that are saved in the cache of your program. Therefore, try clearing your Instagram cache to resolve the issue if you see that no one has blocked you or you are not attempting to contact a deactivated Instagram user.
Are Instagram direct messages subject to a cap?
Instagram users can send direct messages with up to 1000 characters, including spaces.
Why is it impossible for me to message someone on Instagram?
There are two things to take into account if you are unable to send a specific user a direct message. One is that the person has restricted DMs in their account's privacy settings. Second, you've been blocked by the person. You might be unable to send direct messages on Instagram when blocked.
Why is my Instagram 2022 not functioning right now?
Android users should Select Settings. Install the Instagram app. Click on a clean cache. The cache for the Instagram app will be erased. iPhone users should access the iPhone's settings >> Select General. Click iPhone Storage. Locate the Instagram app and choose it >> Click the Offload App button. Install Instagram once more.
How can I delete the cache on Instagram?
Both iOS and Android devices make it very simple to clear your Instagram cache. All you have to do is adhere to these guidelines.
How to Delete Cache on Instagram?
To clear the Instagram cache, follow the steps below:

– On the profile page for Instagram, choose "Settings."
– Click "Security"
– On the iPhone, select "Clear Search History" or "Search History" (for Android)
– Click "Clear All."
– It's done now!
What happens if your Instagram account is restricted?
A temporary block results from breaking Instagram's terms of service. It entails restricting the profile's capabilities. For a while, you won't be able to comment, like, follow, or write in direct messages (from 2 hours to 2 weeks).