How to Download and Use Zoom on Samsung Smart TV?
Published On : June 8, 2022 by: Sakshi/Category(s) : Technology
Do you have a Samsung Smart TV? Do you need to conduct meetings or video conferences from your home? Zoom is an app that allows you to conduct meetings and video conferences over the internet. With this guide, you can download Zoom on Samsung Smart TV. And you can use it for face-to-face communication with people near or far. The Zoom app is officially available for almost all devices. It is an online video meeting app that is very useful for businesses and individuals alike majorly during the Covid-19 pandemic. It has been the most reliable service for conducting meetings and video conferences. Zoom's official app is available for devices like Android, iOS, Windows, macOS, and Smart TVs.
For a convenient and effective meeting, you can use the Zoom app. There is no need to explain anything more about this particular app because it is one of the most popular meeting apps used by businesses and individuals. And now, you can connect with your loved ones from wherever you are on your Smart TV using the Samsung Smart TV platform.
About the guide-
Meetings are important for any business or organization to function properly. The Zoom app is one of the most popular tools that companies use to hold meetings, and webinars and make video calls easier. The Zoom app will allow you to have face-to-face communication with anyone regardless of their location through the internet connection.
The best part is, that Samsung Smart TV owners can now connect to Zoom video meetings easily. Use your Samsung Smart TVs for video calling and conferences. Connect your TV to the Zoom app and start using it by using your laptop keyboard or mouse.
Yes, you read it right! You can now easily connect with your colleagues, clients, visitors, or friends from all around the globe through zoom meetings. With the Zoom app on Samsung Smart TV, you can watch seminars and webinars on a large screen display. Just make sure that your internet connection is strong enough for smooth streaming.
In this post, you will learn how to Download and Use Zoom on Samsung Smart TV with illustrative ways and steps. So, without any further ado, let us start our post now!
Access the Zoom application on your Samsung Smart TV now!
Adding apps to your Samsung Smart TV is simple. Zoom on a Samsung Smart TV is accessible in a variety of ways.
Installing the Zoom app directly on a Samsung Smart TV.
Mirroring from an Android phone or tablet.
Mirroring your iPhone or iPad's screen.
Is Zoom Fatigue A Concern For You? Find How To Combat Zoom Fatigue?
How can I get Zoom on my Samsung Smart TV?
To install Zoom on Tizen TV, go to App Store >> Search >> type Zoom in the search box and select it >> click Download >> tap Open to launch it.
To access the App Store, go to the home screen of your Samsung TV.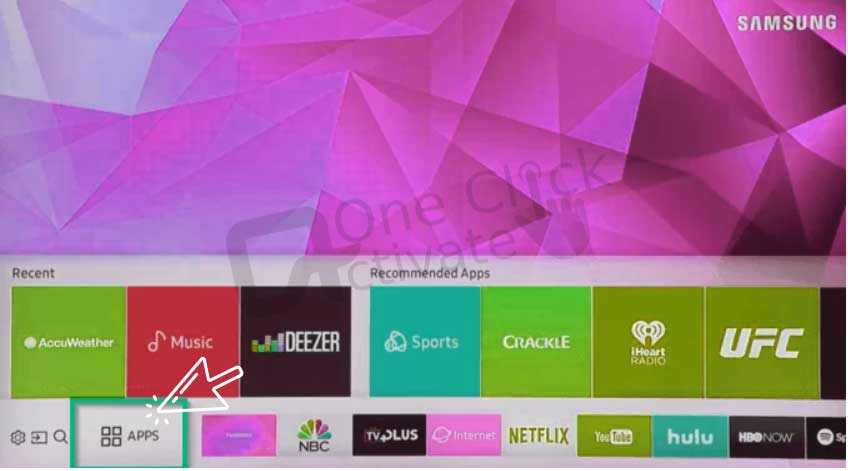 Scroll over the Search feature and use the on-screen keyboard to type Zoom.
Choose the Zoom program from the search results and select Download.
The app can be available to you in your TV's App area.
Next, go to your Zoom account and log in.
Lastly, start watching the Zoom video conference on your Samsung smart TV by entering the meeting ID.
How to Cast Zoom from an Android Phone/Tablet to Samsung TV?
It's another simple method of installing the Zoom app on your Samsung TV. Screen mirroring supports natively in the newest versions of Samsung Smart TVs.
Use the HDMI port on your TV to connect the Chromecast device.
Ensure your smartphone and Samsung TV are both connects successfully to the same WiFi network.
Download and log in to your Zoom account on your mobile device from the Play Store.

The Google Home app is required to cast Zoom. The app may be downloaded from the Google Play Store.
Open your Profile and tap it. Now select Mirror Device >> Cast screen/audio from the menu.
Choose your Chromecast device from the list of options.
Wait for your computer screen to be mirrored on your television. Now launch the Zoom app and go to work.
Trending: 14 Best Random Video Chat Apps to Talk To Strangers in 2022
Steps to Chromecast Zoom from iPhone/iPad to Samsung TV-
If you do have an Apple TV or an AirPlay-enabled TV, this procedure will be simple. You must follow the steps following connecting your Samsung TV and iOS to the very same WIFI network.
Download the Zoom app from the App Store on your iOS device.

On your iPhone, go to the App Store and download the Mirror for Samsung app.
When you open the app on your iOS smartphone, it will look for compatible Samsung devices. You must allow the connection if requested.
Start Mirroring >> Mirror Samsung TV >> Start Broadcast after selecting the Samsung Smart TV.
Your iPhone will now be reflected on your Samsung television.
Open the Zoom app on your phone and utilize it on your television.
Using AirPlay, you may join a Zoom meeting on your Samsung TV-
Link your Apple device to the same Wi-Fi network as your Samsung TV.
Then, install the Zoom app on your iPhone, iPad, or Mac.
Enable AirPlay on your Samsung TV by going to Settings >> General >> AirPlay. Settings >> AirPlay >> Apple AirPlay >> Switch it on.
Select Screen Mirroring from the Control Center on your iOS device.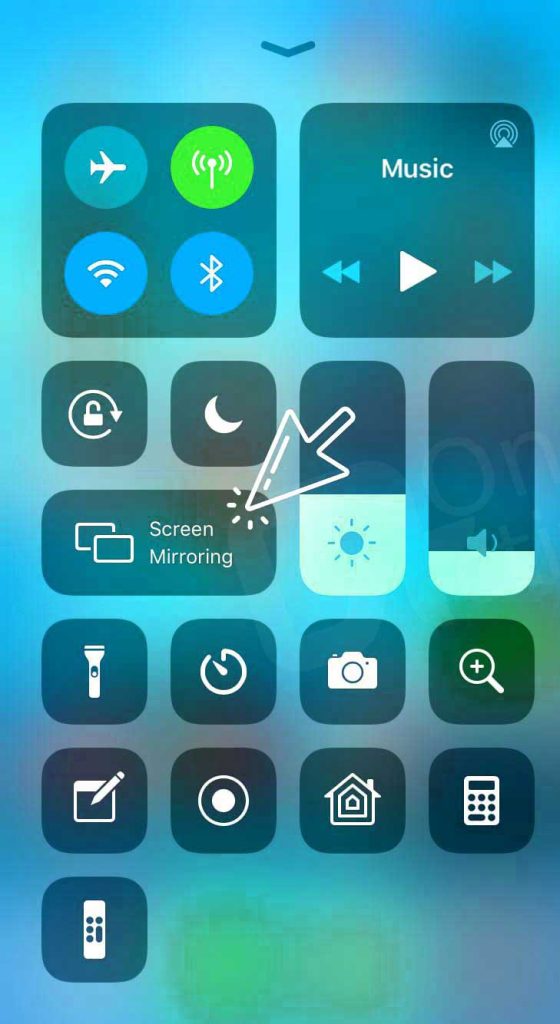 On a Mac, go to the Menu bar and select AirPlay.
Open the Zoom app on your phone or PC after you enable the screen mirroring option.
Zoom may now be accessed via the Samsung TV screen.
You won't have to worry about anything because the Zoom app can be downloaded and used immediately on your Samsung Smart TV. Because it was the only technique to use Zoom that was consistently reliable.
Our latest guide to Install Telegram on Apple TV
Use your Samsung TV as a monitor for your laptop or computer-
Did you know that your Samsung TV can be used as a display for your laptop or computer? All you'll need is an HDMI cable to get started. Amazon has a low-cost but high-quality HDMI cable.
With the HDMI cable, connect your laptop to your Samsung TV. You can use the display settings on your laptop to set up your TV as a primary or secondary monitor.
You may also order a great USB webcam with a microphone from Amazon.
Put the webcam on top of your television.
Now, you can set up Zoom on your laptop and display it on your TV.
Wrapping up-
Although Samsung TVs are among the best on the market, all apps, including Zoom, are not available on Samsung smart TVs. So employing the procedures above, such as mirroring your phone or computer screen on your Samsung TV, is the only option to have your meetings on the big screen. So, that was all in our post and we hope you liked it!