YouTube Premium vs YouTube TV: A Fool-Proof Comparison
Published On : September 26, 2022 by: Sakshi Sharma/Category(s) : Youtube
YouTube TV and YouTube Premium are two Google subscription services that offer different benefits for users. YouTube TV gives users access to live TV channels, while YouTube Premium allows users to watch videos without ads, download videos for offline viewing, and access exclusive content. They offer very different services and benefits, so it's important to understand the difference before signing up for either one. YouTube TV is a live TV streaming service that offers over 70 channels to subscribers. It's available in most major markets in the United States, and it doesn't have any ads. YouTube Premium, on the other hand, is an ad-free subscription service that gives you access to exclusive YouTube content, like original shows and movies.
So, which one should you pay for? It really depends on what you're looking for. If you want to cut the cord and get rid of your cable bill, YouTube TV is a great option. However, if you're more interested in exclusive YouTube content, YouTube Premium is the way to go. If you're not sure, you can always rely on us to see which one will you prefer after referring to our entire guide.
YouTube Premium
YouTube is essentially a distribution channel for various types of content. Content producers upload videos and music, and then YouTube sorts through the videos and determines which ones will be shown on the main page. With Premium, you get access to a lot of additional features not found on the free version of YouTube. For example, download your favorite video and watch it offline; listen to it as you browse the web, and access exclusive content created by YouTube creators right on your mobile device.
Premium is one of many updates to YouTube introduced earlier this year that aims users might to improve the overall user experience. YouTube Premium gives you access to a whole world of videos and audio that is usually only found on YouTube.com and YouTube Gaming. Part of what makes YouTube so great is that there's always something new to discover; there's always a new game to play, a new song to groove to, or a funny reaction video to cheer you up. Getting access to this type of content can be difficult if you don't know where to look.
Useful Topic: Getstreaming tv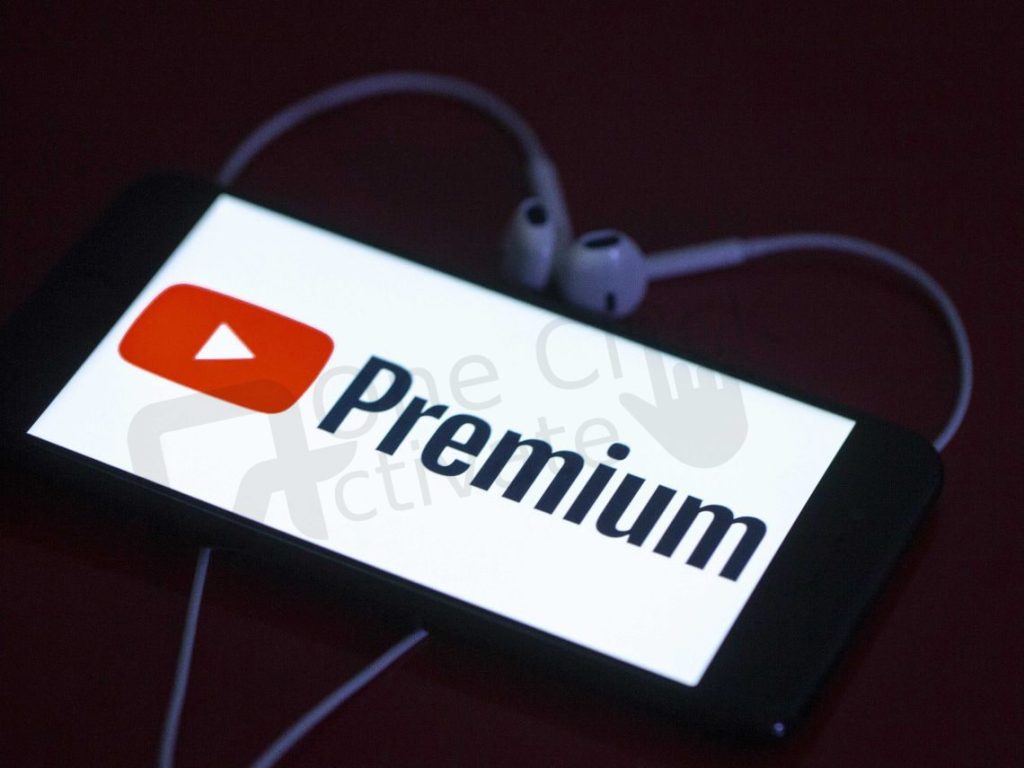 YouTube Premium gives you access to hundreds of hours of videos and music in addition to the usual features of YouTube. This includes original music videos, well-known covers, funny reactions, parodies, and more. You can even watch selected videos and listen to them ahead of their release dates–something no other platform allows you to do. If you're looking for something to keep your attention particularly over the holidays, then YouTube Premium is worth giving a try.
Want To Go For YouTube Premium? Then you must Know This!
What exactly is YouTube Premium? It's a standalone app with ad support and a new look designed to entice daily YouTube users into buying the app. $11.99 is a fairly steep price tag for an app that has only been out a few months, and many users have reported issues with unstable performance and choppy video playback. Still, if you're willing to pay for some additional features (most notably offline playback), then YouTube Premium is creditable a shot.
Especially compared to the original YouTube version, the accessibility of this streaming service is restricted. YouTube Premium is now available in just over 60 countries, although this number is steadily increasing. Premium, unlike other services, does not give any discounts on its subscriptions. Without any offers of saving money through one-time payments, the monthly charge remains constant throughout your usage. As a result, whether you pay monthly or once a year, the amount remains the same. A few add-ons are included in the subscription.
Perks of Having YouTube Premium
Your additional versions will operate across the YouTube family of services, notably YouTube Kids, YouTube Music, and YouTube videos on YouTube TV if you upgrade to YouTube Premium. While Premium is available on the web and in the YouTube apps, features such as offline playback and background play are only available in the YouTube applications.
The best part is yet to unfold, and that's the fun of YouTube originals…!
YouTube Originals that you can Stream with the Premium Plan
YouTube is a wonderful place for viral content. But it can be hard to know where to start looking for the good stuff. So we have put together a top three YouTube Originals which will tempt you to go for YouTube Premium.
Impulse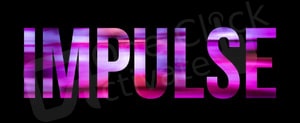 If you're anything like me, the most common reason people give for starting a new habit is getting over an impulse. This tends to be rationalizing. We want to believe that because we stopped doing something (or failing at something), it means it's no longer an important priority. It is possible to change your mind about a habit, for better or worse. The science-fiction drama Impulse is about a group of young people who try to resist giving in to impulse – both physical and emotional. It centers on an adolescent named Cassius who has an unusual ability to stop himself from killing people.
Popular Ratings
IMDb: 7.4/10
Rotten Tomatoes: 100%
Google Users: 67%
Wayne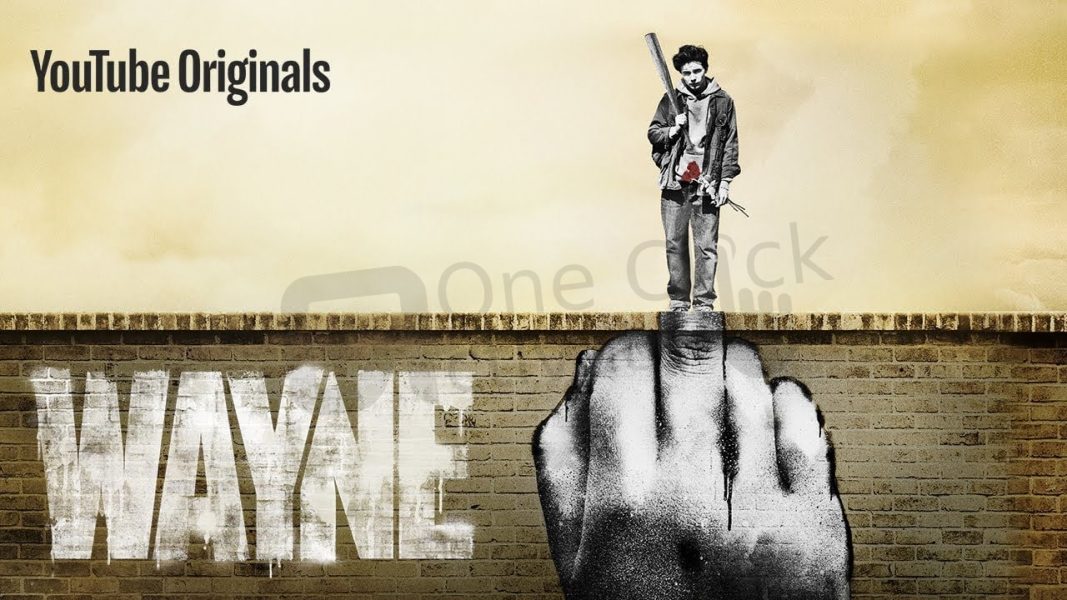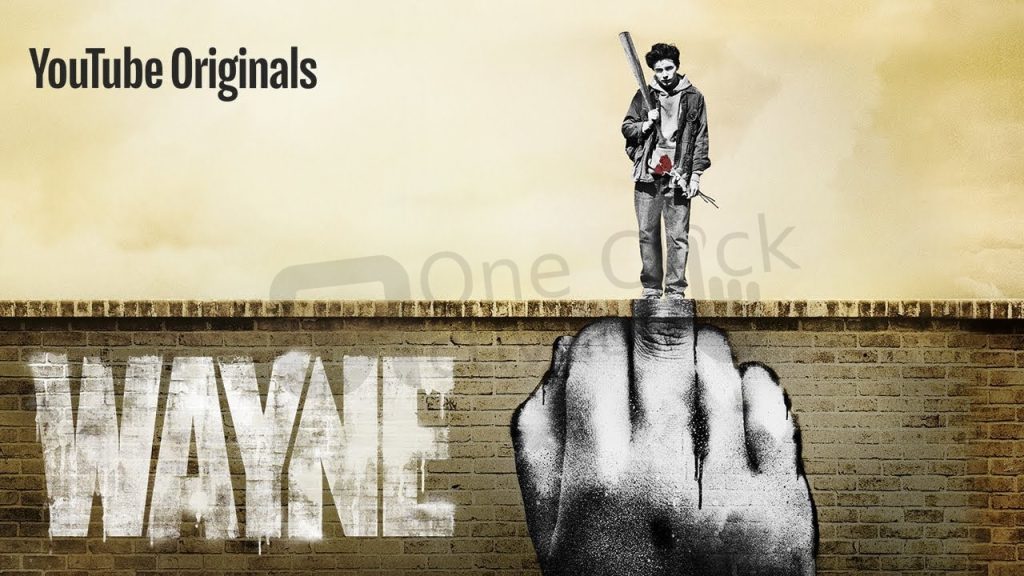 Wayne is a black-ish comedy series featuring the voices of Mark McKenna as the titular character, Vincent Price as his best friend and brother-in-law, and Ciara Bravo as his girlfriend. The show focuses on the brothers' attempts to get the car they stole back after it was sold to pay off a loan owed by their late father. Though the show is set in the early to mid-2000s, many aspects of the show are timeless. From the dialogue to the concepts, certain aspects are not only humorous but also incredibly relevant today. Knowing how carefully the writers take everything they do is what makes this show such a great watch.
Popular Ratings
IMDb: 8.4/10
Rotten Tomatoes: 100%
Google Users: 91%
Origin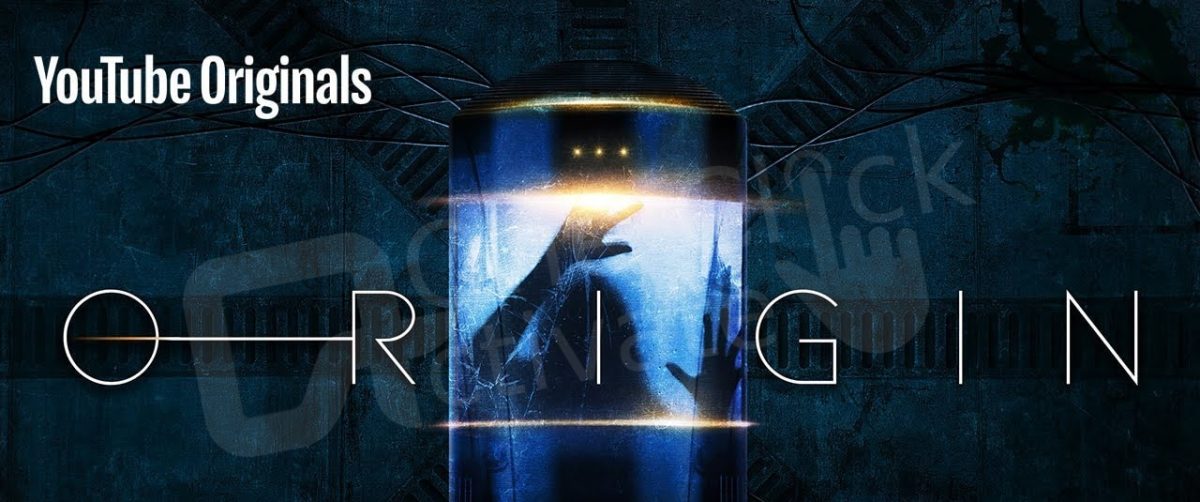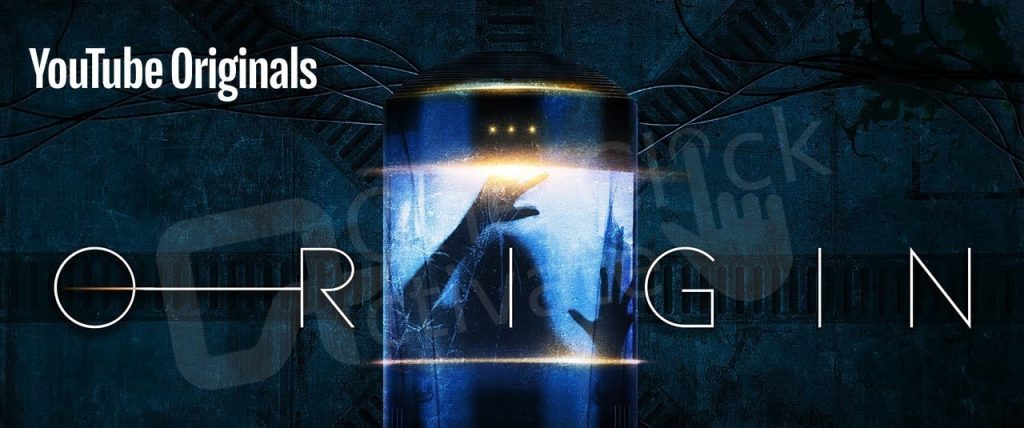 Whether you've been following the Impulse series or not, chances are you've at least heard of it. This is because it was one of the most-watched shows on YouTube during its original run — and still is if you search for the show on YouTube. Regardless of whether you watched it or not, more than 184 million people tuned into Origin just to watch some aliens haul stuff around. Sure, it was a little cheesy at times (especially in the last episode), but it also had a great core cast that drew viewers in from all sorts of backgrounds.
Brownie Read: Install YouTube Kids
Popular Ratings
IMDb: 7.1/10
Rotten Tomatoes: 69%
YouTube TV
Coming down to understand the flip side of the YouTube Premium vs. YouTube TV. YouTube TV is completely ad-free and there are no monthly fees. But unlike traditional pay-TV, there are restrictions and goals to fulfill to qualify for free content. You can access YouTube TV on a wide variety of platforms including internet-connected TV, laptops, mobile devices, and streaming set-top boxes. Following the launch of YouTube TV in August of 2016 YouTube announced six new original channels coming to YouTube TV including Stand Up To Cancer, a comedian talk show hosted by famous YouTube stars with over 10 million subscribers.
One of the more interesting launches we've seen comes from a traditional video billing platform. YouTube TV allows users to watch live broadcast television while browsing the web on Android and iOS devices. The access that this provides is far superior to that provided by traditional pay-TV services. Many cable operators have begun to bundle their video services together with internet access, but YouTube TV takes this concept to a new level by making all of your major video providers simultaneously available with one bill.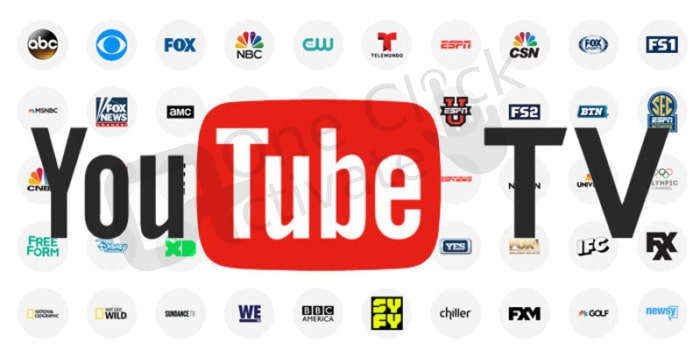 Long-time YouTube users will recognize YouTube TV as the network that featured several of their favorite YouTubers throughout its launch. It offers a stable of popular channels and features many exclusive pilot episodes for new channels. Additionally, YouTube TV has an exciting slate of original programming including documentaries, science shows, comedy shows, and more. The service is new so it's hard to know exactly what the future holds but with the recent addition of NBA TV and major changes to Netflix's library it's clear that there is room for another player in the online streaming market.
YouTube TV is owned by Google and offers highly curated content for viewers. The goal is for YouTube TV to become a "YouTube staple" for viewers. So far the service has over 140 live channels with more on the way. You can browse through channels by genre, and find trending videos across a wide variety of topics. The YouTube Gaming channel is a great place for gamers to chat about their favorite games with fellow players.
Wait! the best part of YouTube Premium vs. YouTube TV is yet to unfold.
Want To Go For YouTubeTV? Then you must Know This!
In addition to raising the price of the service from $39.99 to $49.99 per month, YouTube also introduced many more channels, including Discovery Channel, HGTV, Food Network, TLC, Investigation Discovery, Animal Planet, Travel Channel, and MotorTrend.
Significantly YouTube TV is more pricey than non-live streaming, and the costs keep rising as more channels and services are added that people don't care about. There are no Viacom, Redzone, or NFL Network channels. NHL
A "Mark Watched" tool would help a lot with this. I'm sure they've heard about it, so maybe it'll be addressed soon. The guide is attractive, however, it does not change in real-time. To get it to refresh, Users have to move to the Home tab and back. This has been done by cable companies for decades, and they use real-time online apps, so I'm not sure why it's such a big deal. edit: It appears that YTTV has already stated that they are working on this.
Perks of Having YouTube TV
The best option for cord-cutters is still a cable subscription, but with YouTube TV you get access to a ton of YouTube content at any time. You can select what you want to watch and when. For example, one of my favorites is The Daily Show with Trevor Noah. It has some amazing political commentary and humor pieces that are a must-see on any network. YouTube TV also provides first-run content such as YouTube Music Key, which provides easy access to new music without having to open up your monthly YouTube Music subscription.
Live programming from the four main broadcast networks (ABC, CBS, NBC, and Fox), as well as popular sports, news, and entertainment networks based on your area, including AMC, BBC America, BBC World News, Bravo, The Disney Channel, ESPN, FOX, MSNBC, Telemundo, and others, will be available. Additional fees apply to AMC Premiere, Showtime, Starz, and NBA League Pass. In addition, most networks provide some on-demand programming.
Now, that we've compared all the possible sides of YouTube Premium vs. YouTube TV, have you been able to make a call yet? Well, maybe the top shows adding to this breakdown of YouTube Premium vs. YouTube TV will help you further.
Top Picks for YouTube TV Users
The Walking Dead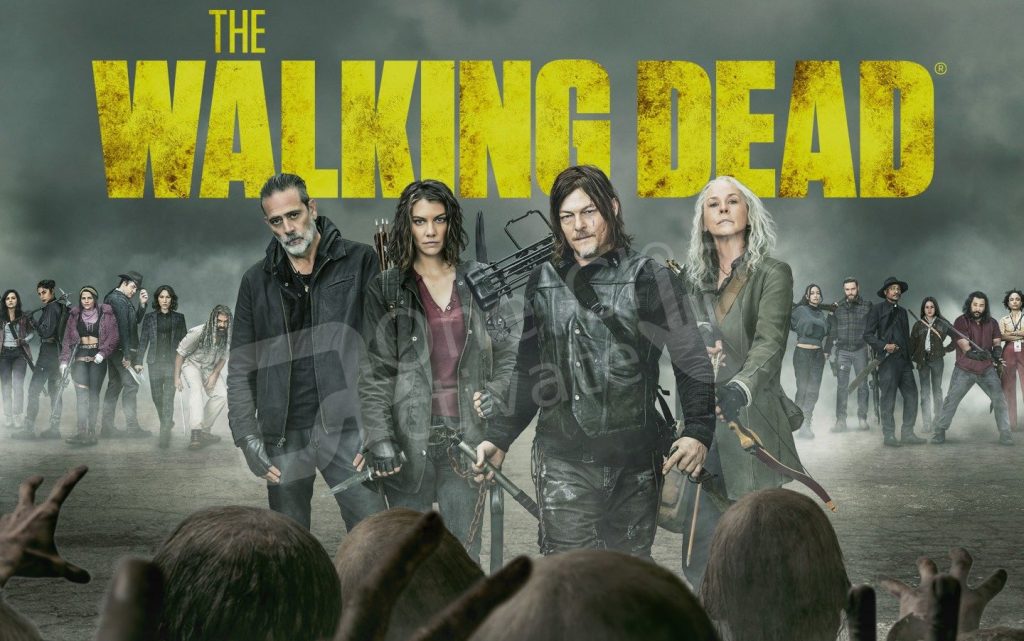 The Walking Dead is the first novel by Robert Kirkman, the award-winning American author of The Walking Dead series. Set in the fictional town of Woodbury, Minnesota, it presents a story filled with zombies, wit, romance, lies, and political intrigue. It was originally released in 2011 and has since become one of the most popular novels in the U.S., ranking among the top 10 TPBH. This show follows a group of survivors as they make their way through the zombie-infested world. Players control two characters, one a human and one zombie, as they go about their daily lives.
Popular Ratings
IMDb: 8.2/10
Rotten Tomatoes: 80%
Google Users: 94%
Killing Eve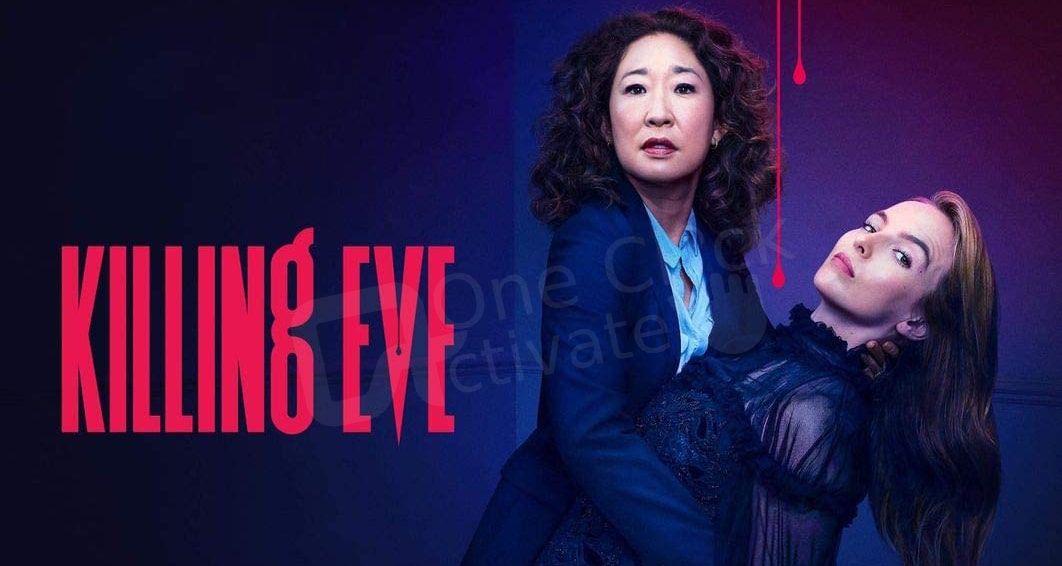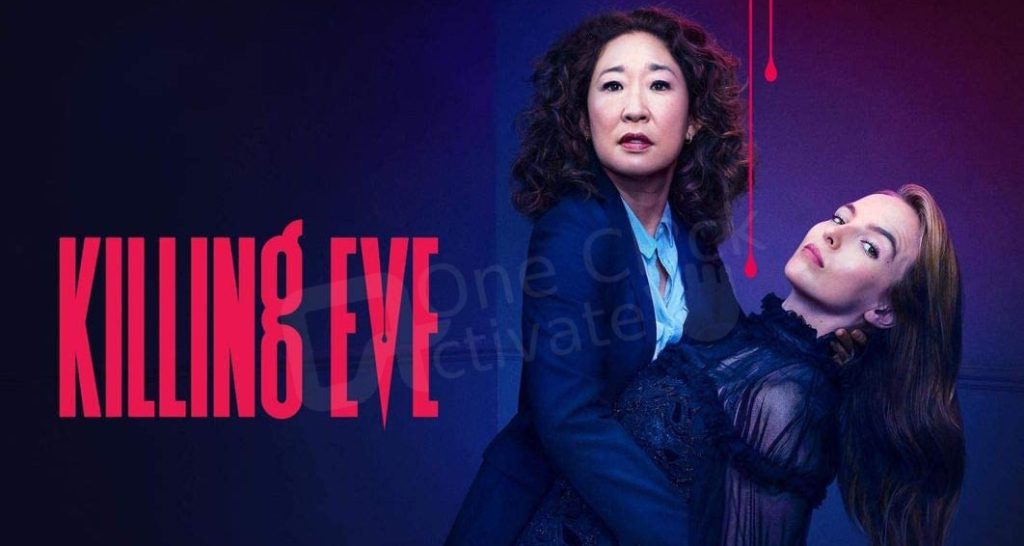 Killing Eve is the perfect balance of audacity and ingenuity. There's never a dull moment with Eve as you chase her across the breadth of Europe, from the freezing streets of Berlin to the bustling metropolises of Amsterdam. Every mission plays out like a beautifully crafted video game with well-designed objectives bringing the fun to an exciting climax. You'll be hard-pressed to find a better-hidden object game and presentation. And, best of all, it's free! If you enjoy narrative-rich gameplay with well-designed levels, then this is one game you'll never want to miss.
Popular Ratings
IMDb: 8.2/10
Rotten Tomatoes: 89%
Google Users: 93%
Empire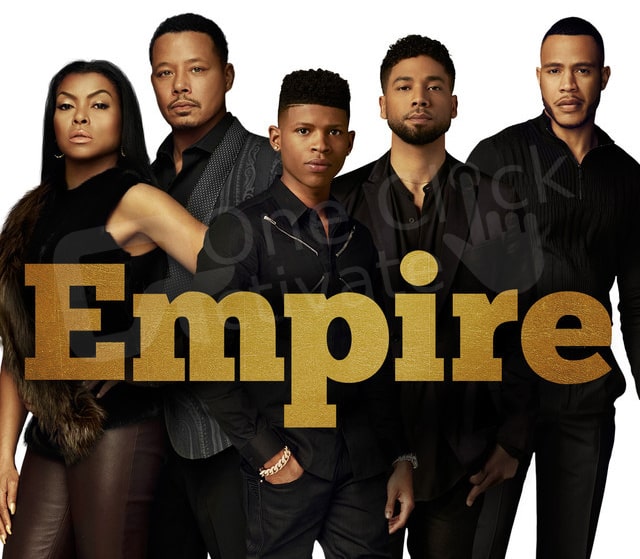 Empire is a fictional music and entertainment company whose founder, Peter Diamond, must choose a successor. Naturally, his three sons each want the title and are willing to fight to get hold of it. However, his ex-wife, Cookie, also wants a piece. At the center of this triangle is an outsider who has come to Peter's town to investigate a series of mysterious deaths. When he realizes that she has information about his business and about his family — including a claim that he killed his son in self-defense when he was seventeen and stole his inheritance — he must decide if he will trust her with Empire.
Popular Ratings
IMDb: 7.4/10
Rotten Tomatoes: 84%
Google Users: 89%
What About Other Streaming Services Standing Better than YouTube
YouTube has an incredibly loyal user base, and a big part of its appeal is allowing anyone to create, distribute, and monetize videos. Many YouTube creators make money through advertising on the site through videos that play on YouTube channels. However, there are downsides to this form of income. You can't stream exclusively on YouTube and get away with including ads — unlike Twitter or Facebook, videos on YouTube need to be viewed after being uploaded by the original creator. These two factors mean that if you want to make money from YouTube without having to break the bank on ad spend, you might want to look at other options.
While YouTube Premium is primarily intended to be an ad-free version of the free YouTube platform, its original content sets it apart from competitors such as Netflix, Amazon Prime Video, and Hulu. However, YouTube Premium doesn't compare well because it doesn't provide access to network content.
Here are some good-to-go alternatives for our valuable readers.
Also Read: youtube.com/activate
Hulu Live Tv
If you're the type of person who loves to binge-watch television shows then Hulu's new, improved streaming service is right up your alley. With the ability to watch a show as it happens (rather than having to wait several hours), along with the ability to listen to music and watch videos in order, Hulu's new offering is great for anyone looking to cut the cord or upgrade their current pay-TV package. You can access your favorite shows on-demand through the web browser on your computer, tablet, or phone while also being able to listen to music as you binge-watch a show. You can even start watching a show and stop at any time — all with a single click.


Hulu has a lot to offer subscribers. They have the best selection of movies, shows, and music. They have apps for all kinds of devices making it easier than ever to watch what you want on your computer or portable device. You can get a 30 day free trial of Hulu with a Plus add-on. This gives you access to their entire catalog of over 100,000 movies, shows, and music videos. You can also try before you buy with their trial days lasting three days each. If you decide to sign up for an ongoing account then you get several great benefits that make Hulu worth it.
Sling TV
If you're dead set against paying full price for cable or satellite television, then Sling TV's $25 individual package offer may be just what you're looking for. The service, which launched in June, offers live channels of ESPN, Disney, and some regional sports networks for about the same price as traditional pay-per-view packages. For most people, $25 is a lot of money — more than most people pay for a movie or a game. But for people who hate to pay full price for entertainment, Sling TV offers an alternative: Instead of paying for a monthly Big Ten football subscription (which can cost as much as $90), you can opt for a three-day trial of Sling TV and see if it interests you.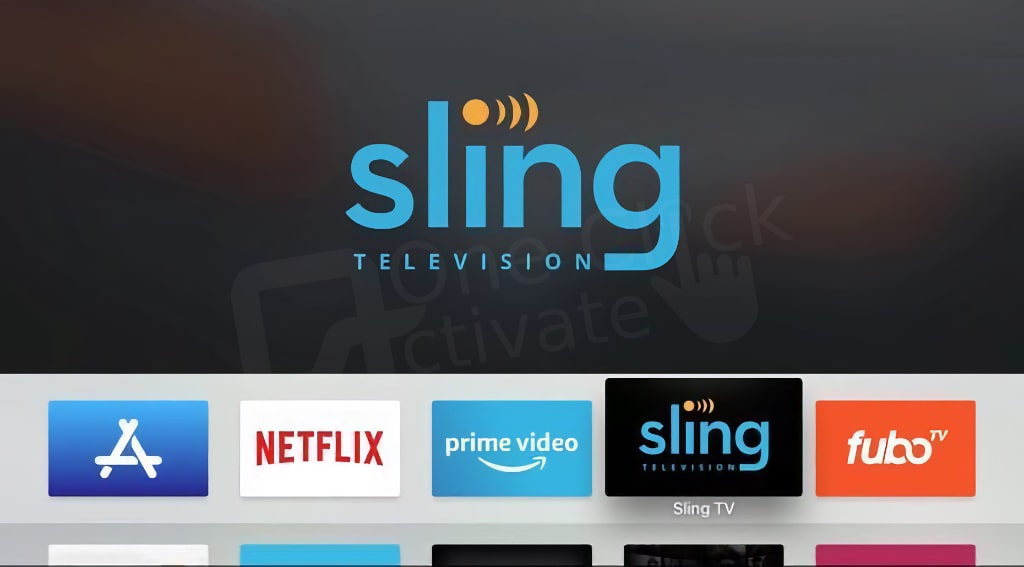 Sling TV's FAQ describes its Orange and Blue packages as follows: "The additional cost for Orange and Blue depends on what additional channels or packages you want. For example, if you only want Disney and ESPN, then the price of the package will be lower. However, if you also want additional channels such as FX or Adult Swim, then the additional cost for Orange and Blue could be higher." For example, if you wanted a $30+ streaming package but wanted access to FX as part of the deal (instead of just Disney), that would cost $30+ /mo., instead of the $15+ that would be costing you otherwise.
Fubo TV
Anyone can buy a TV. But some people do have more money to spend on the things they want to watch. If you live with family or don't have much time to watch regular TV, then a set-top box like the Fubo TV Changes is a superb option. While it doesn't provide the same level of entertainment as a Blu-Ray player or game console, it still allows you to watch almost any show you'd ever want to see. If all you want is a basic cable with a few channels including CNN and FOX News, then the $44.99 price tag isn't too bad. But if you want hundreds of channels -including almost all of basic cable TV -at significantly lower prices, then you need to consider a few things.


FuboTV offers a lot of free content for its subscribers. If you're looking for a way to increase your exposure or learn about a particular topic, it's a fantastic place to start. What makes FuboTV different from competitors is its pricing, which is extremely reasonable. While all of its packages start at $44.99 (or you can get them for free with an hour of viewing), some offer additional features or add on content; We would personally go with the Business plan, which comes with over 100 channels for just $69.99 (I think that's a pretty good price for what you get).
YouTube Premium vs. YouTube TV- What's Best to Prefer
Was it a clear win on the YouTube Premium vs. YouTube TV comparison breakdown?
It turns out there is a lot to like about YouTube Premium. In fact, there are four reasons why I'm almost always using it: 1) It's easy to find great video content. You can remove ads by subscribing to an ad-free version of YouTube (which also benefits Google). In addition to YouTube Premium's free basic tier, there is a $9.99 pro option that removes all ads, including related videos and YouTube Gold members. Search for popular videos (including reviews) and related keywords.
The best thing about YouTube Premium is that it doesn't impact your revenue at all. Unlike other video hosting services, YouTube doesn't take a cut of your earnings – you keep 100% of what you make. So if you're a star whose videos attract lots of views and promote brand awareness, YouTube may be ideal for you. Or if you've found a great niche for yourself in the market, YouTube could become your primary online outlet – allowing you to build up an audience organically through word-of-mouth while also making ad dollars available for use in other places.
What makes YouTube premium really stand out is that it offers unparalleled ad-free viewing. But if you decide to tag along with YouTube TV then we must mention that your decision is not at all incorrect.
FINAL NOTE
The choices are very subjective in nature. We would appreciate any selected plan if it satisfies your needs. We tried our best to explain both the extensive plans offered. And at the end of the day, the decision-making power lies on your behalf. So, think wisely and choose the best for yourself!
Recommended: Activate & Watch YouTube Kids on Roku & Fire TV
Frequently Asked Questions (FAQs):-
Are YouTube Premium and YouTube TV the same thing?
Generally speaking, YouTube TV and YouTube Premium are two different subscriptions. You can, however, watch your preferred YouTube videos on YouTube TV without any commercials if you have both YouTube Premium and YouTube TV memberships. Ads will still be shown throughout both live and taped TV programs. Learn more about YouTube TV advertisements.
What distinguishes YouTube from YouTube Premium?
In essence, YouTube Premium (formerly known as YouTube Red) is a monthly fee that enhances the standard YouTube experience and combines YouTube Music Premium, whereas YouTube TV is a live TV streaming service.
Has YouTube TV introduced any paid options?
With more than 25 add-on packages from premium networks like HBO Max, SHOWTIME, STARZ, EPIX, AMC+, NBA League Pass, and others, YouTube TV's $64.99 per month plan can be strengthened. The majority of YouTube TV add-ons offer a seven-day trial period.
What are YouTube TV's drawbacks?
The service's high cost and constrained RSN coverage are its key drawbacks. You still have to put up with the drawbacks of cable television, such as live TV advertisements and potential streaming resolution restrictions imposed by the broadcast networks, just as with any other live TV provider.
Is purchasing YouTube Premium worthwhile?
You don't require Premium if advertising doesn't bother you. Premium is not necessary unless you have a strong desire to explore the YouTube Originals library. Additionally, you won't benefit from all of the Premium features if you don't frequently use YouTube's mobile apps. With YouTube Premium, you may access millions of videos without being bothered by pre- and mid-video adverts, including those with video overlays. Third-party banner advertisements and search ads won't appear either.
How did I obtain free YouTube Premium?
Launch the YouTube app and log into the Google Account you want to use to signup. Then select Get YouTube Premium by clicking on your profile image. Select Try it free. Give your payment information, then proceed as instructed to finish the registration.