Yellow Light Blinking on Fire TV Remote? Here's a Quick Fix
Published On : July 2, 2022 by: Anjali Latwal/Category(s) : Amazon
How can you repair the yellow light blinking on the remote of your Fire TV? It's important to understand that this flashing yellow light does not indicate that your Fire TV is going to quit functioning before you start to get alarmed by it. This yellow light isn't as bad as the yellow light on a gaming console, which might indicate that the machine is going to give up on you. A connection fault is indicated by the light flashing. The frequency of the flashing will indicate the kind of issue, such as if your remote is in discovery mode, isn't pairing, or has a weak WiFi connection. Resetting or re-pairing should fix the issue.
To solve the yellow light blinking on the remote of your Fire TV and ensure its smooth functioning, continue reading to find out how to pair and reset your remote and Fire Cube.
How Do I Fix The Yellow Light Blinking on Fire TV Remote?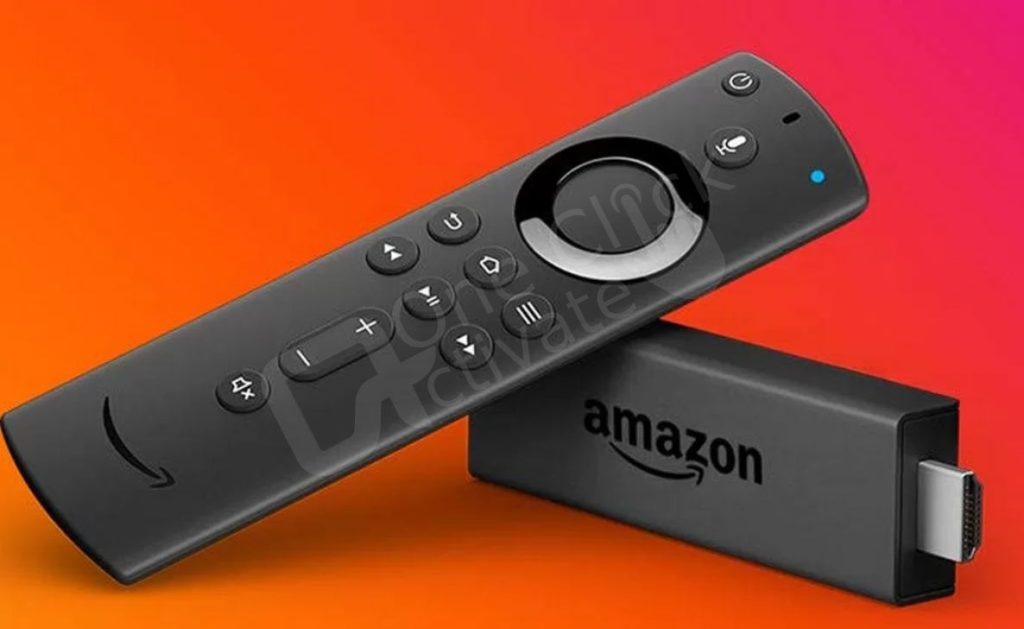 No one likes to deal with a technical problem when they are ready to watch TV, but a connection problem is simple to repair. The majority of the time, all you need to do when you see the yellow light blinking is reset or pair your remote. Here are several solutions to the issue and other methods of troubleshooting in case the yellow light doesn't go away.
Examine the connection and batteries:
Check the batteries in your Fire TV/ FireStick remote before tackling some of the more serious problems. Low battery power can prevent the remote from successfully pairing with your device. Additionally, confirm that the Fire Stick is functioning and is properly plugged in.
How do I connect my Fire TV remote?
If your remote is in discovery mode, you will see a flashing yellow light. When there is a problem, you can tell because the yellow light blinks slowly. You should also get a notification from your TV to finish the pairing procedure. When the pairing is complete, a message will show on your TV and the light on your remote control will flash blue.
The light on your remote will start blinking, and you can choose to follow this message or start the re-pairing on your own by pressing and holding the home button for 10 seconds. The pairing may take up to 30 seconds to complete. You could try resetting your remote if the pairing doesn't work.
How Can I Reset my Amazon Fire TV Remote?
All Fire TV remotes reset in the same manner, with the exception of those from the first generation. Here are the methods for resetting a first-generation remote since they vary from subsequent ones:
Holding down the "Home" button while continuing to press and hold the "Menu" button nine times.
You should remove the remote's batteries.
Place the batteries into your remote after turning off and unplugging your Fire TV for 60 seconds.
Pause for the Home Screen to show after plugging in and turning on your TV. Press and hold the "Home" button for 40 seconds after it does.
Before entirely resetting, you must wait an additional 60 seconds.
You can reset your Fire TV remote if you have one of the other variants by doing the following:
For 60 seconds, unplug your Fire TV.
Then, for 15 seconds, concurrently press the "Left," "Menu," and "Back" keys.
Remove the batteries from the remote control after releasing them and waiting a little while.
Wait 60 seconds after plugging in and turning on your TV.
Reinstall the batteries in your remote and choose "Home."
Once you confirm that your remote and TV have perfect connections with each other, the yellow light should disappear.
Trending: How & Where to Enter Amazon FireStick Activation Code?
How Can I Reset my Fire Cube?
You may need to reset your Fire Cube to get clear of the flashing yellow light if the aforementioned strategies were unsuccessful.
As a general rule, restart your Fire Cube before doing a factory reset.
By holding down the "Mute" and "Volume Down" keys at the same time for 40 seconds, you can restart your Fire Cube. When the restart is over, the Fire Cube will glow blue.
Try reverting the device back to factory settings if the yellow light is still flashing. You will need to set up your smartphone afresh since this reset will remove all stored settings, applications, and passwords.
Navigate to Settings in the TV menu, then choose "My Fire TV." The "Reset to Factory Defaults" option will be present there in the new menu.
How can you reset your FireStick router?
Your Fire TV's blinking yellow light might be an indication of a WiFi connection issue, in which instance you can try restarting your router provided you follow the right steps. The steps you must follow to reset your router are as follows:
If you have any ethernet connections, disconnect those first, then unplug your router.
Shut down your Fire TV and any other connected devices.
Before connecting your router, wait two minutes. If you have any Ethernet connections, pause until your router is operational once again before reconnecting them.
You should be able to successfully connect to the WiFi after plugging in and turning on your Fire TV.
You might want to swap to an ethernet cable if you experience connection issues in the future.
If you don't already have one, you may need to figure out a method to move your Fire TV closer to your network so it can pick up the signal more readily.
Recommended: Install Udemy on Firestick
Conclusions: Although Fire TVs are a terrific way to relax and watch your favorite programs, they may be a little stressful if you have any technical difficulties. Fortunately, a flashing yellow light often indicates that some connections are not correct, and it's a simple problem to resolve. It's simple, though not straightforward, the procedure to pair your remote or reset your device, and it generally solves the issue.
Keep in mind that sometimes all you need to do to get things running properly is to replace a low battery or inspect power lines that may have run out of power. After attempting the aforementioned fixes, if the flashing light still occurs, there may be a more serious problem that needs fixing. In which case, you can take the help of our guide to resolving the most common issues. With this, we hope that you will be able to fix the yellow flashing light on FireTV. Also, please don't forget to leave your valuable feedback in the section below.
Frequently Asked Questions (FAQs):
Is the yellow light blinking on Fire TV a big fault?
There is no denying the popularity of Amazon's Fire Sticks. Apart from the fact that it's cheap, offers a ton of channels, and lets you control your TV with your phone, we're all impressed! But if the yellow light on your Fire TV is flashing, it is not a very big issue. Be aware that the flashing yellow light does not mean that your Fire TV will stop working before you start worrying about what it may mean.
Why is the yellow flashing on my Fire TV Cube?
Your Fire TV device is offline if the yellow light on your Fire TV Cube is flashing or swinging and you don't have an Internet connection. You can resume enjoying the advantages of content streaming as soon as you can restore your Fire TV Cube back to regular operation.
What channels are available for free on FireStick?
There are no channels included with Firestick. Installing TV channel applications will allow you to watch TV. The following are some available for installation and free viewing: Fox NOW, A&E, Pluto TV, CBS, Tubi TV, and Tubi.
Does Amazon Fire Stick have a monthly fee?
No. Just the gadget needs to be purchased. The applications you wish to use on your firestick, such as Netflix, Disney Plus, Hulu, etc., may need a subscription.
How is Kodi installed on a Firestick?
There is an option on Fire TV and Fire TV stick that prevents the installation of third-party programs. Before you can install Kodi on a Firestick, you must first modify this option. Click on the Settings option after turning on your fire TV. You can then access the system menu this way. To access the developer settings, scroll below. Switch on the "apps from unknown sources" button here. Verify your want to install from untrusted sources. You can now install Kodi on a Firestick or Fire TV after getting things under control.
How can a firestick be reset?
Keep in mind that wiping your firestick's settings and data will restore it to factory defaults. It will be how it was when you purchased it. To reset your firestick, do the following: Reset to Factory Defaults may be found under Settings > My Fire TV > Verify that you want to click "Reset."
What is a jailbroken firestick?
Initially, installing applications that were not approved by Apple was understood to constitute jailbreaking an iPhone. Then it changed to Android, where doing so needed either downloading an app (rooting) or updating the firmware to remove developer restrictions (flushing). On Firestick, however, "jailbreaking" merely refers to navigating limitations and sideloading software.
Now, the basic explanation for why you would want to jailbreak your Fire Stick is that there are certain free applications that provide you access to even more material than the "official" apps. So, why not use these apps to use the streaming capabilities of your Amazon FireStick fully? Your Firestick is jailbroken, or in other words, made free, when you install these applications.