Watch QVC and HSN Online On These Devices
Published On : October 11, 2022 by: Sakshi Sharma/Category(s) : Streaming Services
Looking to watch your favorite home shopping networks without a cable connection? No problem! You can easily stream QVC and HSN online. Both networks are part of Qurate Retail and offer product demonstrations and the ability to purchase items directly from the networks. So whether you're looking to shop or just want to browse, QVC and HSN are both great options. And because they're streaming platforms, you can watch them anywhere, anytime. So whether you're at home or on the go, you can take your home shopping with you.
QVC and HSN are both parts of Qurate Retail and can be easily accessed online. This means you can enter the world of online buying without having to leave your home. Plus, you can buy things directly from the networks. So why not check out QVC and HSN online today? You might just find your new favorite shopping destination.
How to watch QVC and HSN without cable?
There are many live streaming services where you can get QVC and HSN. Another way from where you access these networks is the websites-  QVC.com  and HSN.com. With the help of mobile applications for these networks, you can enjoy live and original content at any time you want without any cost.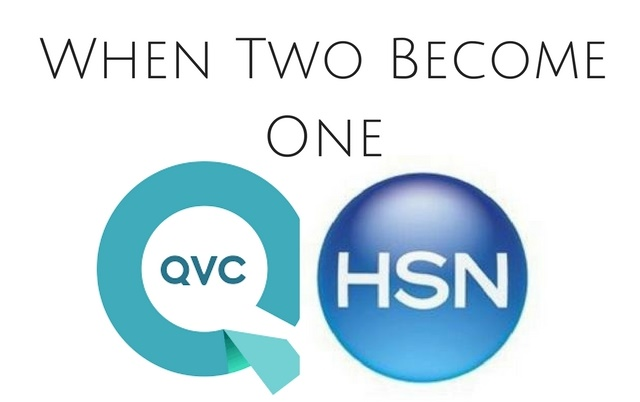 The streaming service of QVC and HSN
You can access QVC and HSN on your controlled device such as Roku, Fire TV, Apple TV, Xfinity Flex, LG, etc. Both the networks-QVC and HSN provide live and recorded content as well. You can install the application free of any cost. It will allow you to access QVC, QVC2, QVC3 along with QVC Now channels that are available 24/7. The application will let you stream shows and programs with the feature of ordering products from the app directly.
Useful Topic: Activate 10Play
Xfinity X1 and Flex
QVC and HSN have lately launched their streaming app on the Xfinity1 and the Flex services. The users of Comcast can now access the on-demand catalog along with the original content such as Cook, Travel, Repeat with Curtis Stone, Mally Make it Better, and One on Wine. QVC and HSN's service will reform shoppable by 2022. Users will be able to shop directly from the application.
Xfinity X1 works with a set-top box with the DVR which has been built in. it has been known as the all-in-one entertainment arrangement. It is offered for the users of Xfinity TV and Xfinity internet having either Performance Internet package or Digital Starter.
Xfinity Flex performs as a streaming box of voice-controlled 4K that arranges your favorable applications in one place on the TV. It has been incorporated with Xfinity Internet free of cost.
Youtube TV
Youtube has added QVC as a Livestream shopping channel in 2021. Live QVC can be accessed by you after having the Youtube subscription that will cost you $64.99 per month. The advantage of a cable subscription can be maximized with the streaming service as a large number of channels can be accessed. There are 85 channels that can be accessed in a week such as sports, national news, entertainment, CBS, FOX, ESPN, HGTV, and TNT, etc. it also offers prominent movies and on-demand programs. The service is available on all the major devices like Apple TV, Fire TV, Roku, Chromecast, gaming consoles, TVs, etc. You also have the option to try it before buying the subscription it's a 2-week free trial method. You can always check out the service. The cost you will have to pay for watching QVC with Youtube TV is $64.99 per month.
HULU + Live TV
Another option for accessing the QVC network is to update your basic HULU subscription to HULU + Live TV package. Other than QVC you will also get channels like FOX, NBC, CBS, ABC, CNN, and many more. You can also add other channels with HULU Live TV subscriptions such as Disney+ and ESPN+. If you are an existing user of HULU then you can take up to a 7-day free trial to try out the service of Live TV. Right after the free trial period is over you will start to get charged $64.99 per month. The device that is supported by HULU Live TV is Fire TV, Apple TV, Roku, along with PC browsers, smart TVs, smartphones, etc. In order to watch QVC with HULU + Live TV for $64.99 per month.
AT&T TV
Through AT&T TV you can access HSN, QVC, and QVC2 along with ABC, FOX, CBS, NBC, and many other channels after signing up for any one of the four streaming packages. Similar to Youtube TV and HULU + Live TV this platform is also structured for working as a cable subscription without the mess of cable. It has 65 channels for you to explore on its basic package. The basic package of AT&T TV will cost you $69.99 per month. The price will increase with the other packages as features will increase. The AT&T TV application can be installed on many devices like Apple TV, Roku, Amazon Fire TV Stick, and Chromecast.
Brownie Read: Activate & Stream MHz Choice
The largest retailers worldwide are QVC and HSN itself. The areas they sell are fashion, beauty, jewelry, lifestyle, home products which have been common everywhere. Millions of people watch QVC and HSN which means if you are willing to air your product on this network then it means the acknowledgment of your product is reaching an unbelievable larger audience in few minutes.
How can I shop on HSN+ and QVC+?
Customers of Comcast Xfinity may make purchases using their TV and voice remote thanks to on-platform ordering! Following on-screen prompts to make decisions like size, color, and more will be possible once your QVC or HSN account has been linked to the QVC+ and HSN+ apps. By integrating your accounts from each brand, you may shop on both QVC and HSN directly from your Comcast remote. Please refer to the following FAQs for more details on utilizing QVC+ and HSN+ with your Comcast subscription.
Not all users of streaming services may have access to these capabilities right now. Keep checking back because additional devices will soon be available for on-platform buying! Users of the QVC+ and HSN+ platforms on the Amazon Fire TV, Android TV OS, Apple TV, and Roku can enter their mobile phone number to have immediate access to the products they're watching on the screen! Simply click the "Buy now!" button while watching famous videos after entering your mobile number to get a direct connection to begin your transaction.
Enjoy free streaming of QVC+ and HSN+ while engaging in the full shopping experience! No login or credit card is necessary. Download to your favorite streaming device, then launch it to begin viewing. To download the app, perform a search for "QVC" on your Roku, Fire TV, LG Smart TV, or Apple TV device. You can use your voice remote to access QVC+ and HSN+ on Xfinity X1 and Xfinity Flex devices by saying "Let's shop" or by tuning to any of the QVC channels and following the on-screen instructions.
What kind of content is offered on QVC+ and HSN+?
In addition to intriguing new channels like In the Kitchen, Fashion Finds, and more, you can stream all five QVC and HSN channels for free in one location. From Mally Roncal and Kim Gravel to David Venable and Mary DeAngelis, we have all your favorite people under one roof. Of course, there are also fantastic goods and brands, as well as the characters and tales that give them life.
In addition, stream 24/7 Deal Drop, Total Look, Vanessa Can't Cook, Own Your Outdoors, (Pretty Much) Conversations About Beauty with People Over 40, and more popular new shows. Your favorite show was missed? Not an issue. With Video on Demand, watch the most recent episodes of your favored QVC and HSN programs whenever you choose.
How you can air your product on QVC and HSN?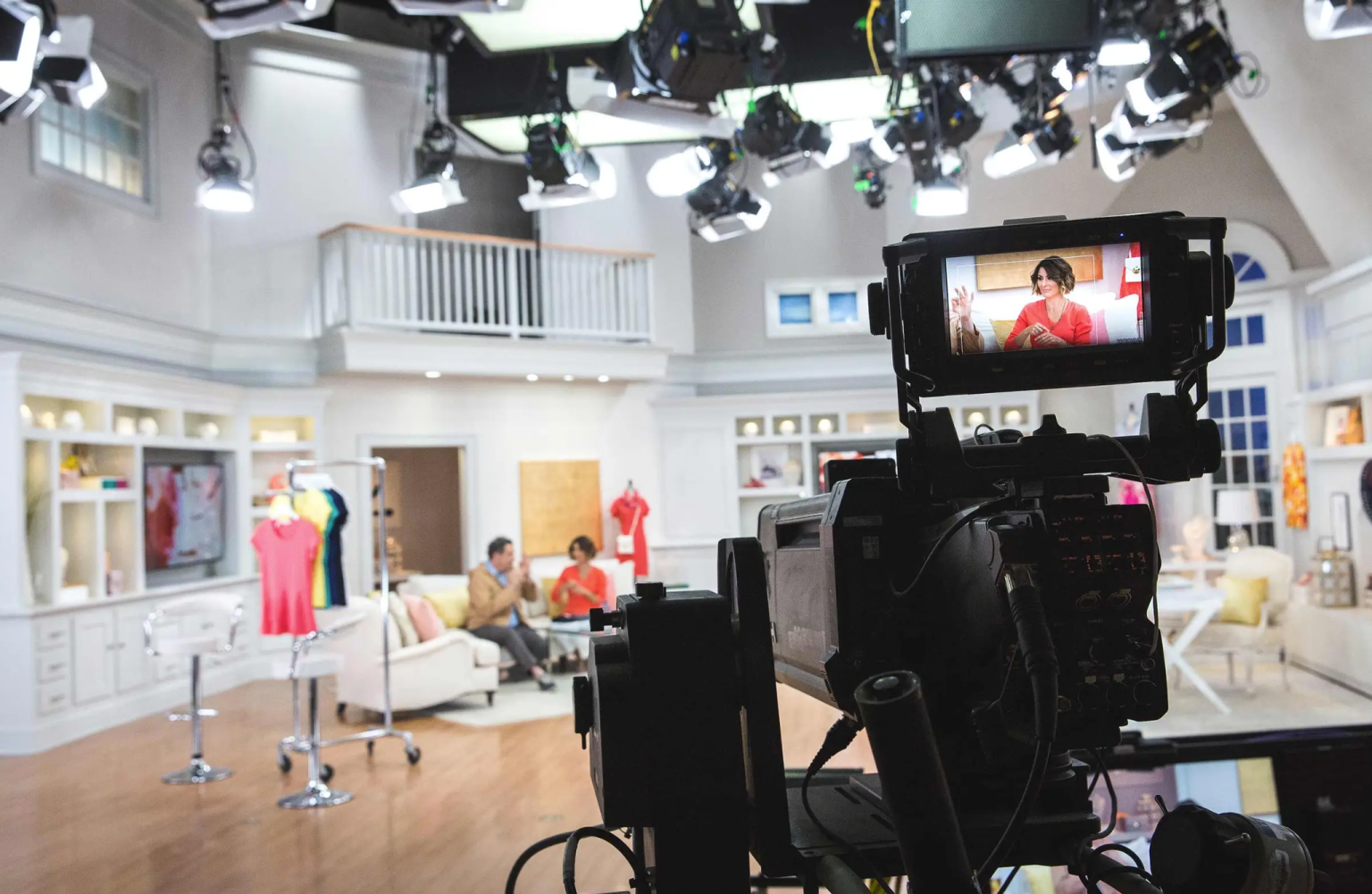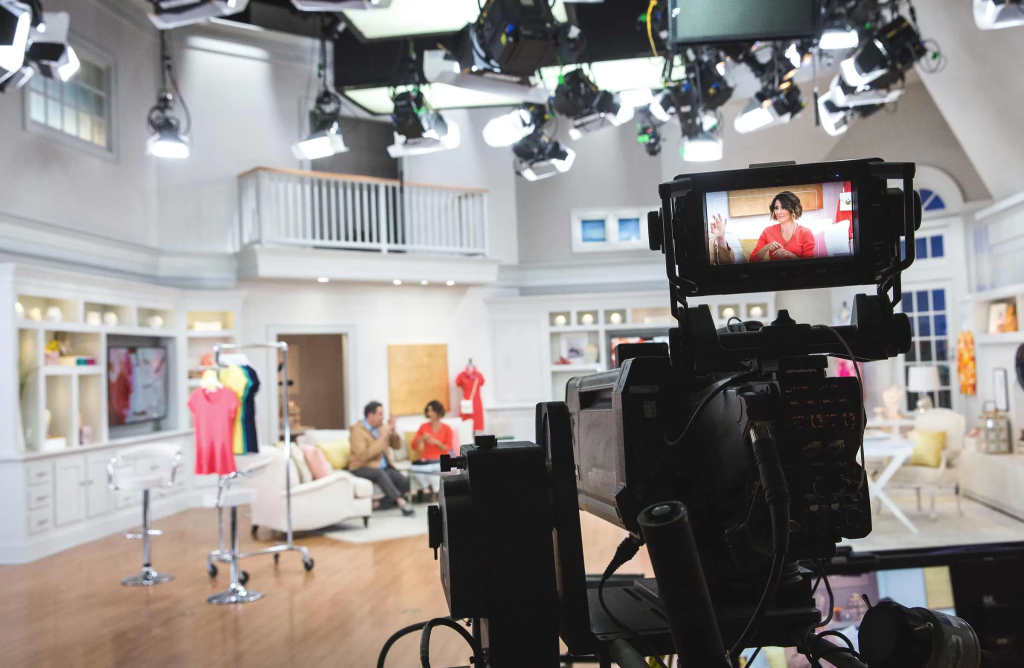 Is your product ready to air? Then there is nothing prominent you need to do apart from mentioning some other details. Your product must be something extraordinary in order to get aired on TV.
If your product is wearable then make sure you are putting up your product on the significant models so that it can shine out and people can have a better idea about how it will look in real. Here, we have mentioned some steps that can help you air your product on QVC and HSN.
After finalizing your product and it's ready to air on the TV next step would be getting the product and pitching it in front of the potential audience. If you have an experienced broker who has been working in this field for few years then it would benefit you in a great way. However, the brokers take a commission but that is not a big deal after having your product acknowledged by millions of people. There are sales resp that you can find by researching the industry trade associations. You need to pay a little amount as a commission with every sale and make sure you are having a signed contract between you can the broker so that you would witness any issue in the future.
Develop a working sample and evaluate interest
If you are planning to give a rough idea about your product to the QVC and HSN's executive then it is not enough to persuade him. You will need a full-fledge working sample to get your product aired on TV. your price point should be fixed and calculated. In addition, you need to structure a brief pitch that will include all the significant benefits of your product with other related specifications.
Recommended: Stream iFood.tv
How you can structure a valuable pitch?
The main agenda for you is to grab the attention of a large audience as you would get a few minutes only. If your product is approved for getting aired on TV without the help of a broker then the next considerable thing is how you use the few minutes you will get to demonstrate the product. You are advised not to spend the time with the reasons that why you came up with the idea of your product. You need to deliver the important points of your product and financial factors. Your pitch needs not to be lengthy filled up with irrelevant points rather it needs to be short with significant points only.
''Don't tell a buyer that your product is the best thing in the world and that they will make a trillion of dollars with it. They hear this every day. I have reached the point and apprise them that they are required to see my product, as it is unique and fun''- DeBetta.
Make your financial information ready
You need to explain to the audience how your product will be benefiting their pockets as well. The main thing that attracts the customers is to give them a decent financial promise. This factor especially concerns the retail buyers as they need to assure their bosses as well. Just like your concern is to make money out of your products, the retail buyers also desire to make money out of your product. So, you have to act accordingly.
Show it like its a demonstrable product
You need to show the product entirely, its features, uses, etc by which the audience can understand every aspect of the product. This factor is a crucial one for persuading customers to look forward to your product. You need to have a great command of the features of your product so when you make the delivery it will come out smooth.
Deliver the significant benefits
You need to make the audience understand how your product is necessary for them. You need to give the facts that justify this statement. You need to communicate with them with every positive detail about your product as it's essential for them to know everything about your product. Tell them how your product makes a difference in their life.
Tell them why it's different from other products
You need to analyze with researches your competitors. Demonstrate how your product is unique from other products in the market. Your customers need to know why they should favor your product among unlimited options in the market. For example, if you and your competitor selling a food item but the ingredients you used in the item are organic whereas the ingredients your competitor used are inorganic. People tend to choose your food item over your competitor's. Highlight what factors make your product different and unique.
Explain the mass appeal
When your product will be aired it will reach millions of people so then there must be a sense of mass appeal. There must be a factor for people to appeal to it and go forward to buy the product. There should be a factor audience will love.
Buck up for the tough competition
It's not as difficult as conquering the lottery but it is tough to get into it. Each year thousands of products get registered on QVC and HSN networks. The time period of airing is not unlimited that is why only a few numbers of products can be registered or selected. There is no 100% certainty that your product will get customers. What things do you need while airing your product? A decent host, considerable on-air presentation, good price, and extraordinary product. If by a rare chance you get rejected then take it as motivation for better performance next time. Feedbacks always help you get better with your work. Apart from this getting acknowledged by millions of people about your product will somehow benefit you. It's not impossible. The word impossible says ''I am possible''. So with an appreciable pitch and amazing product, you will succeed. You don't need to worry if you don't hear from any buyer at any moment. Sometimes it takes a little longer to work out.
DeBetta says '' you need to follow up every two weeks but don't get upset if you don't hear anything and a month passes by''.
Now you are ready to watch QVC and HSN on any of the streaming services which offer these networks. Through Youtube TV, HULU + Live TV, and AT&T TV you can access these networks. If you are someone desiring your product to get aired on TV as a promotion you will also get a chance for this on these networks themselves. You just have to follow some steps or factors mentioned above and you are all set to start with this journey!
Read Also: Activate Screambox
Frequently Asked Questions (FAQs):-
What gadgets do you recommend for streaming QVC+ and HSN+?
You may stream QVC+ and HSN+ on Google TV™, Android TV™, Apple TV®, Roku, LG Smart TVs (2018 models or newer), Xfinity X1, and Xfinity Flex, as well as on Amazon Fire TV streaming devices and Amazon Fire TV Edition Smart TVs.

The software experience on this device is referred to as "Google TV," which is a trademark of Google LLC. Google LLC is the trademark owner of Android TV.
How can I get access to HSN+ and QVC+?
To download the app, perform a search for "QVC" on your Roku, Fire TV, LG Smart TV, or Apple TV device. Use your X1 or Xfinity Flex voice remote to access QVC+ and HSN+ on Xfinity X1 and Xfinity Flex devices. Simply say, "Let's shop," or turn to any QVC channel and follow the instructions displayed on the screen.
Can you watch QVC and HSN online?
Enjoy QVC+ and HSN+ for free to fully immerse yourself in the shopping experience. It includes the live shows from QVC® and HSN® that you know and love, as well as special events, new and returning favorites (including people, brands, and experiences), and unbeatable bargains.
Which streaming platform does HSN use?
Amazon Fire TV, Apple TV, Google Chromecast, Roku, Android TV, iPhone/iPad, Android Phone/Tablet, Mac, Windows, PlayStation, Xbox, LG Smart TV, Samsung Smart TV, Sony Smart TV, and VIZIO Smart TV are just a few of the many devices that are supported by YouTube TV to stream HSN. Nintendo does not support streaming YouTube TV.
Is Home Shopping Network Available to Stream?
All of our channels are available for free, live viewing at any time, thanks to the QVC & HSN Streaming Service. Discover new, unique material as well as catch up on the series you missed. Everything you enjoy about QVC and HSN is available here. HSN is one of the 100+ channels on YouTube TV that offer regional and national news, sports, and entertainment, as well as on-demand access to movies and TV episodes. As of right now, HSN and QVC are the only two stores on YouTube TV.