How to Install VRV on Roku Streaming Devices?
Published On : August 23, 2022 by: Sakshi/Category(s) : Streaming Services
If you're a fan of anime, gaming, or geek culture, then you'll love VRV. This streaming service offers content from some of the most popular networks out there, including Crunchyroll, Rooster Teeth, and Cartoon Hangover. And the best part is that you can watch it all on your Roku device! To get started, simply go to the Roku Channel Store and add the VRV channel. Once it's installed, you'll need to create a free account to start watching. However, if you want to create playlists or keep track of your watching progress, you'll need to upgrade to a premium account. So, what are you waiting for? Install VRV on your Roku device with us today and start watching all your favorite shows!
Over-the-top streaming service VRV, which is pronounced "verve" but is also known by its initials, was introduced in November 2016. The service, which combines anime, speculative fiction, and gaming-related channels, is owned by Crunchyroll, LLC and operated by Sony through a joint venture between Sony Pictures and Sony Music Entertainment Japan's Aniplex. It is aimed at these significant fandoms. To know more about the platform, continue reading the post about amazing features, costs, installation steps, signing in, and registering instructions.
Know VRV Better with its Prices, Features, and more:
VRV is an American ad-based media streaming service from Otter Media. It broadcasts material from several networks. Both free and paid services are offered by the VRV. You can only create playlists with a premium account, which requires an account login using your credentials. Additionally, if you have a Premium account, you can keep track of the videos you're still watching. On VRV, there are thousands of items available on each channel in many categories.
The VRV channel on Roku connects viewers to anime, science fiction, cartoons, and more. With the VRV, you may access a number of other channels, including Cartoon Hangover, Geek & Sundry, Nerdist, and Mondo. You can register and stream these materials without charge. You must select the Premium option if you want to view all of these contents without any ads. Each channel has a different subscription price range, ranging from $2.49 to $4.99 per month.
You may find out how to register for and use VRV on additional devices, such as the following:
Android TV
Apple TV
iPhone/iPad
Android Phone/Tablet
Mac
Windows
LG
Samsung
Sony
VIZIO Smart TVs
Also, know how to Rename Roku Device
Features that VRV Premium will offer to its fandom:
With VRV Premium, you can enjoy the following features anytime and anywhere:
No more Ads – Ads will be seen by free users, but none will be seen by premium subscribers.
Offline Downloads option- Sign up for VRV Premium to sync shows to your VRV app and have access to offline viewing. Users of Crunchyroll can link their accounts with VRV in order to access offline viewing of Crunchyroll content on VRV.
Best TV Shows – With titles like "Naruto," "Fullmetal Alchemist: Brotherhood," and "Sailor Moon Crystal," VRV provides some of the best anime ever produced.
Additionally, you'll have access to live-action cult classics like "Danger 5," "Doom Patrol," and "My Brother, My Brother, and Me."
Movies – VRV also has a large selection of films. "Little Nemo: Adventures in Slumberland," "Mind Game," and "Non-Non Biyori: Vacation" are some of their best works.
Original shows – "Paradigms: How We Know What We Know," "Gary and His Demons," and "Epithet Erased" are a few of VRV's few original series. The former Seeso programs "HarmonQuest" and "The Cyanide & Happiness Show" received new seasons thanks to the service as well.
How to Get VRV on your Roku Streaming Device?
Let's add VRV from the Channel Store to Roku by following these steps:
To begin with, switch on your TV and attach the Roku device to it. Also before moving forward make sure that your internet connection is stable and strong.
Next, choose the Streaming Channels option from your home screen's sidebar.
Additionally, choose the Search Channel option from your screen's menu.
Next, enter VRV into the search box and click "Search."
On the screen, you will be able to see the search results. From the list, choose the VRV.

The channel is now downloading. When the download is finished, wait a few minutes before clicking OK. Click the Add Channel button on the overview page.
On the home screen, launch the VRV app.
Lastly, choose the VRV content and launch Roku to play it.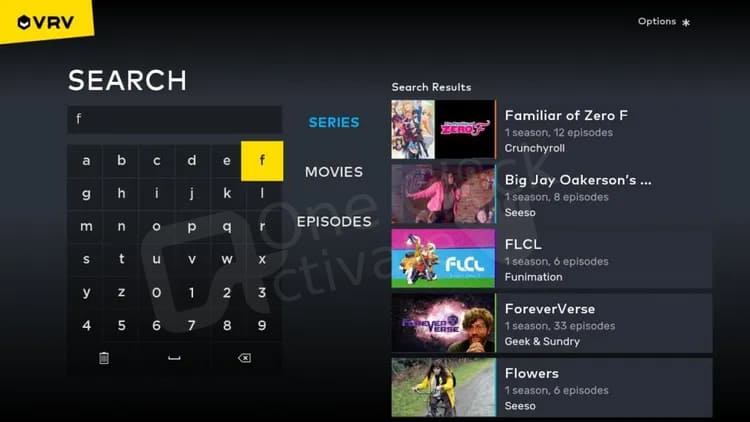 Also Read: Install Vimeo on Roku Streaming Devices
How Do I Register and Sign in for Roku to Stream VRV?
To sign in for VRV, simply click here.
Click the account icon at the top right.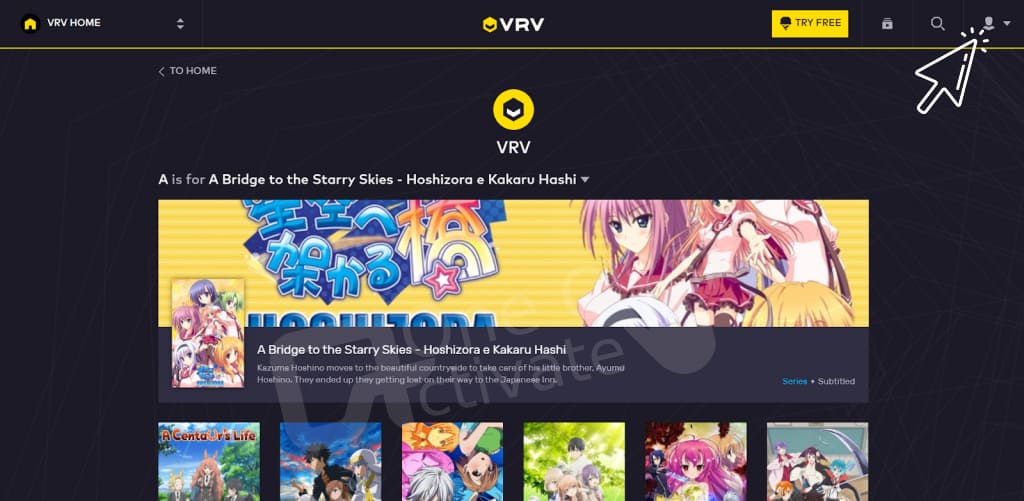 Select "Sign in" if you've already joined VRV.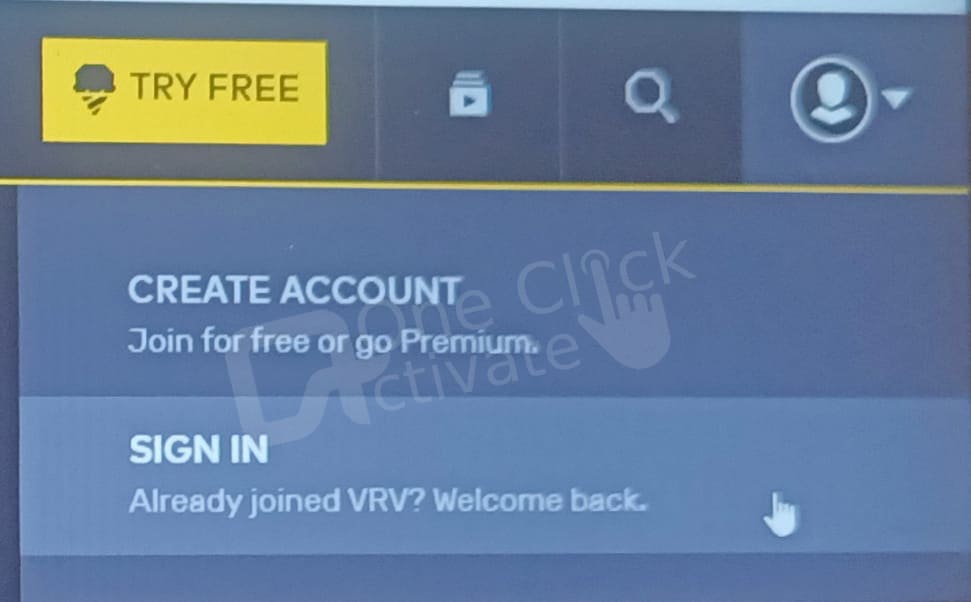 Provide your email address and password then click "Let's go."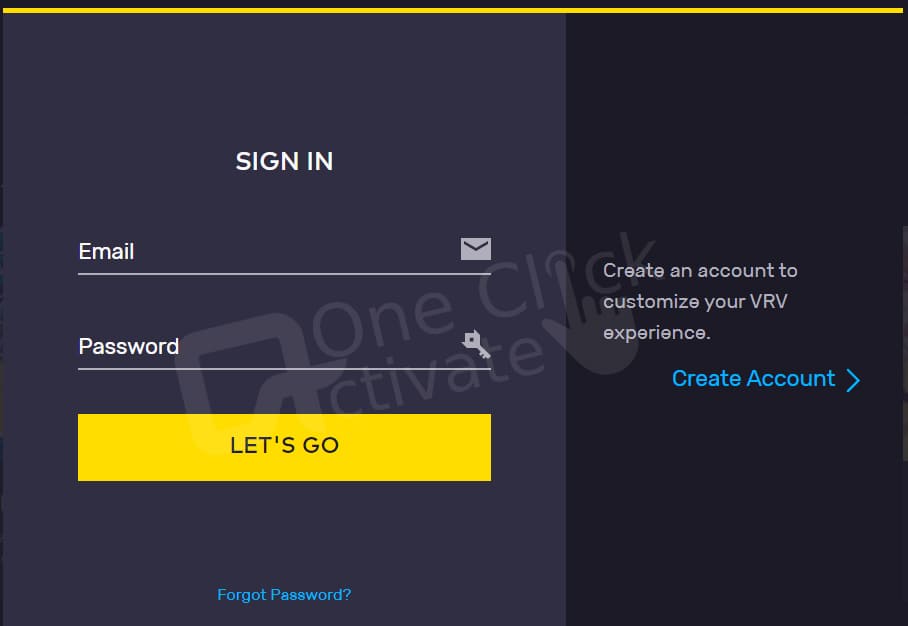 Go to the Home Screen on your Roku after signing up.
On your Roku, open the app store and look for "VRV."
To install the application, choose "Add to Home."
Install it and then sign in using your VRV credentials.
Roku now offers VRV streaming.
CREATE A NEW ACCOUNT:
To create a new account for VRV, simply click here.
Click the account icon at the top right.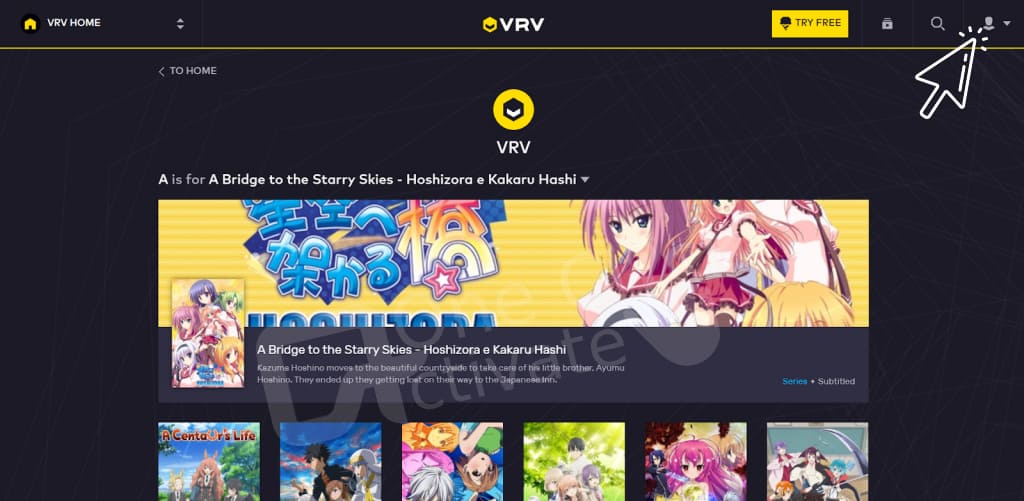 Select "Create Account" if you've already joined VRV.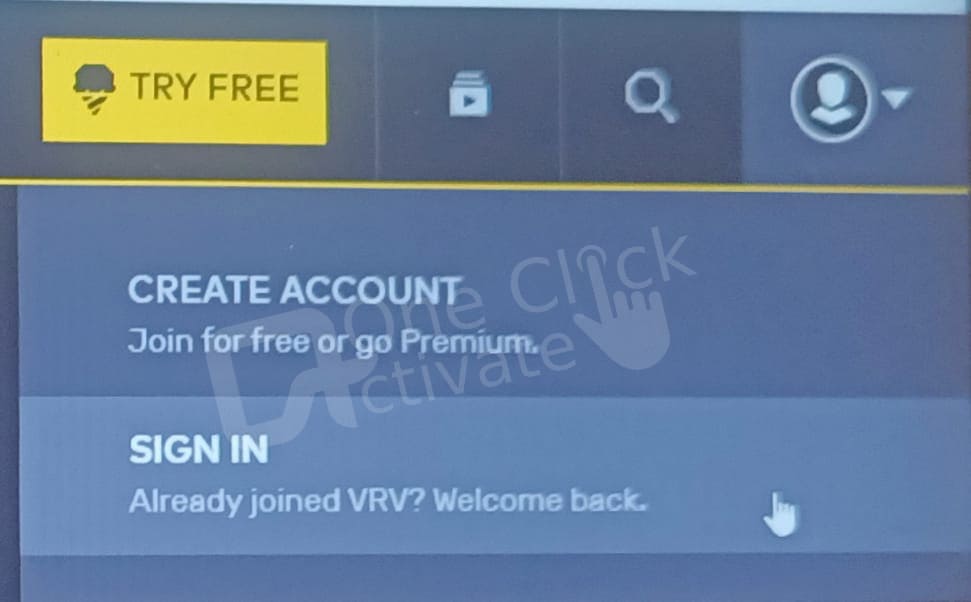 Provide your email address and password then click on the "Create account" button.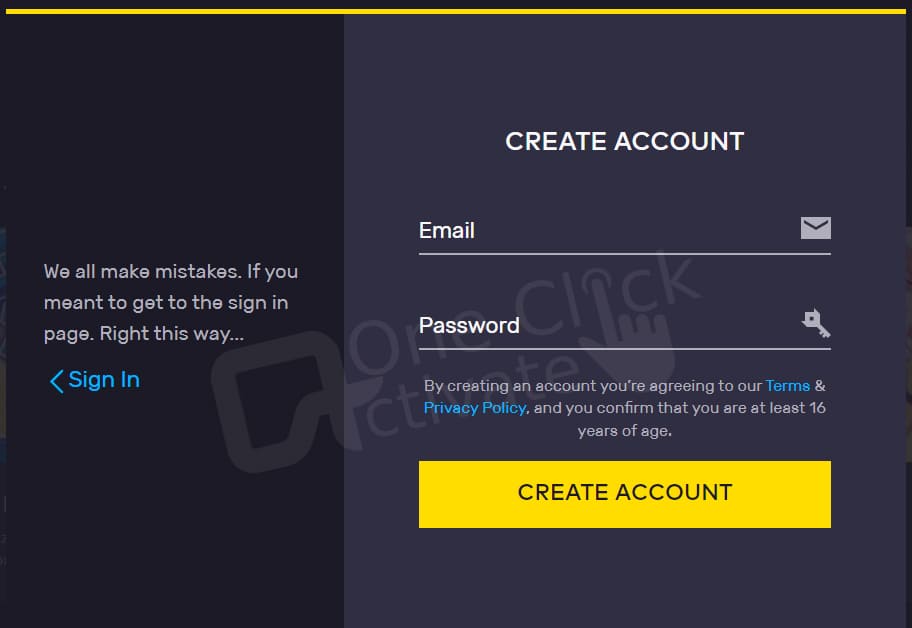 To access your account you need VRV PREMIUM which offers the following:
Ad-free, everything on VRV, $9.99 + VAT each month
Get access to everything on VRV, including the newest episodes, unique series, and ad-free viewing, including HarmonQuest, Dragon Ball Super, Bravest Warriors, and more! Get a free trial of 30 days.
Trending: Watch Moviebox Pro on Roku
Guide to watch VRV on Roku Mobile App
The Roku mobile app is a free program available for Android and iOS smartphones that transforms your gadget into the Roku Streaming device's command center. Brazilian Portuguese, English, French, Spanish, and the Roku mobile app are all supported languages. Additionally, 17 other nations, including the US, offer it. Only in the US is it possible to stream content straight from a Roku channel through a mobile app. To download the Roku App to your smartphone, follow the simple steps provided below:
To start with the process, on your iPhone or Android smartphone, launch the Roku application.
Enter the required information during registration in that app.
Click on the Devices option on the app's home screen.
Tap the channel icon. Choose Channel Store from the screen's top menu.
Once you've located the channel, click the Add button to add it to your device.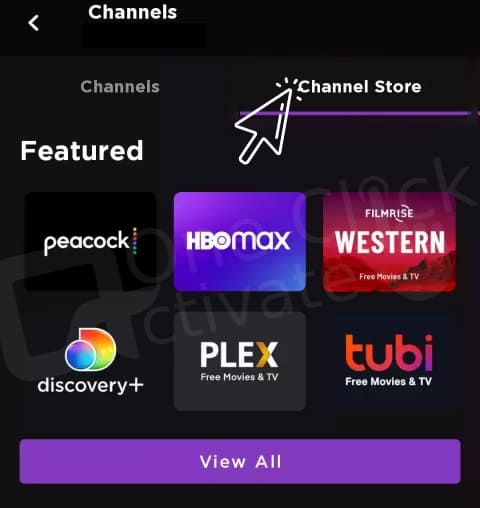 You may launch the channel after adding it and start watching all of its programs.
In addition to these two methods, you may also use your PC to download the VRV app through the Roku Channel Store website. Use the same login information that you use on your Roku device to sign in to the Roku Channel Store for that.
So, that was all in our post to help you install VRV on Roku and we hope you liked this article or found it informative and useful for yourself. Do not forget to recommend this blog to all your anime maniac friends and family members. Thank you for being with us!