Voot Select Free Trial: Watch Your Favorite Web Series For Free On Voot
Published On : September 18, 2021 by: Miti Sharma/Category(s) : Trending
The video streaming sector is flourishing in India. There is a significant rise in the streaming platforms resulting in applications like Netflix, Hotstar, Amazon Prime are on top of the list. The recent web series Candy released on Voot has rushed the audience to jump into Voot. This series has gained so much attention by the time it has been released which makes other people enjoy this series on Voot. Apart from the fact that Voot is a paid service and you can not enjoy any content for free in Voot, there is one way which can let you watch your favorite web series on Voot without paying anything. It's the feature of ''Free Voot Select membership for 14 days'' or the Voot select free trial, where you can complete your cherished web series. However, if you are planning to pay for the subscription then Voot offers a special discount in order to subscribe allowing HD streaming along with endless downloading options in the premium subscription.
It's a subscription on-demand video streaming and over-the-top service. It is owned by Viacom 18 and was established in March 2016. It's an advertising-led Viacom 18's on-demand video platform that is accessible on Android, IOS, and KaiOS- Jio Phone as well. It's also available for desktop streaming. Alongside, the audience can take advantage of streaming this service on various devices such as Roku, Amazon Fire TV, Apple TV, Chromecast, and Android TV.
You can only access the Voot service if you are residing in India. It offers 70,000 hours of content which involves programs from a divergent range of channels like Nickelodeon, MTV, and color. You can also change the language according to your preference as it is available in many languages like Bengali, Odia, Telugu, Tamil, and Marathi, etc. the feature Voot selected has been added in February 2020 which is a paid service. It offers all the Voot original shows, movies, web series, along with the recent international shows exclusively available on Voot. you can even experience ad-free programs with a premium subscription. Voot also launched the shows 24 hours before TV launched the shows on famous channels like colors and MTV. The library has a division that consists of all kinds of content for all types of audiences.
How Can You Watch The Asur Web Series For Free – Voot Select Trial Offer

Here are the steps to watch this popular web series Asur on VOOT for free through the Voot Select Trial offer-
Start by visiting the premium page of Voot with the help of this link- https://www.voot.com/premium.
Now you can use either your email address or your Facebook account in order to log in.
Register yourself on Voot by entering the details in the signup form and proceed further.
Visit the section of Account and then tap on the '' Voot select''.
Select one of the options from given options, ''14-day free trials'' or else ''monthly trial that is for 3 days''.
For the payment method, you can choose the option ''Google Play''.
If you desire to have Google Play free gift cards to redeem while you are on the payment page then continue reading to know how you can have the Google Play Free gift cards.
You are done. That is it. You can now enjoy the web series for Free.
Google Play Gift Card
It is used when purchasing the paid versions of stuff such as games, ebooks, movies, music in the Play store. Everybody is excited for the Google to Play free gift card and then redeem the codes. Till now, it has been tough to get a code but now with the help of the codes generator tool the chances of getting a code get higher. You can use the Google Play gift card generator in order to get unlimited free Google credits to your account without any time-consuming surveys.
How Does The Google Play Free Gift Card Code Generator Work?
This can be used for all the accounts as it offers every user to create a free gift card. This free card generator tool is free of cost. You don't need either a debit or credit card to use this tool. There are options for the codes from which you can choose, 10, 25, 50 different cards. Just after you select the gift card you will be asked to do an easy task after which you will get your code in the play store.
When you use the code in the Google Play account you will promptly get the free credits in your account. These credits will be used while making any purchases of apps, ebooks, movies, games, and many more in the Play store.
Free Codes For Google Play Gift Card
E24V-TRPO-TRC2-QPCS-68OP
9VV5-L3N7-BYTQ-VEAO-9YFT
Q92P-D1Q1-YX7F-TAIN-59TU
FRAS-FHX8-DCBX-3Z0Q-8797
NVR-NYT1-BRV5-0CXE-24QP
ZM6Q-YAZT-26UM-FCWD-8ZTF
UKLO-8U8K-HYCEE-Z5YU-KQ3N
30D6-NI68-BE9W-WNMP-EJVX
9SHA-QUQJ-PCNY-A7CA-8XSH
FDND-MIKN-TJL3-1KK9-GQS2
How Can You Get The Codes For The Google Play Gift Card
Go to this website firstly, freegoogleplaycodes.
Tap on the option ''access generator''.
You will be provided the self-generated password which you need to enter in the field.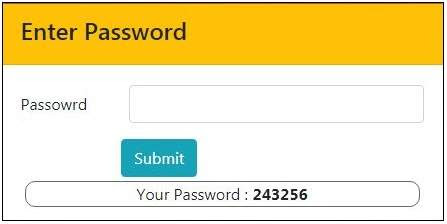 Select the value of the gift card and then tap on the option ''verify''.
You will need to complete any two offers among many and then the codes of Google Play for $10, $15, $25 will get unlocked.
How Can You Redeem The Codes For The Google Play Free Gift Card?
Visit the page of Google Play gift code redemption. For desktop- https://play.google.com/store?code and for smartphone go to this link- https://play.google.com/store?code=m?.
You will see a button ''redeem'' and a small pop-up window will appear.
Enter the generated code for the Google Play gift card.
Tap on the ''redeem'' option.
If you are lucky enough then the promo code will be applied to your account right away.
Here Is The Comparison Of The Voot Service With Other Streaming Services-
| | | | | | |
| --- | --- | --- | --- | --- | --- |
| Subscription Service | Voot Subscription | Alt Balaji Subscription | Hungama Play Subscription | Viu Subscription | Hooq Subscription |
| Free Trial | Free | First 3 episodes of every TV series | 10-minute preview can be watched of every movie and TV series | 30 days free | 30 day free trial on adding the same payment method |
| 3-Month Plan | N/A | INR 100 | INR 249 | N/A | N/A |
| Yearly Plan | INR 499 | INR 300 | INR 799 | INR 299 | INR 450 |
| Login Assistance | N/A | 5 devices | 1 device | 5 devices | 5 devices |
| Offers | N/A | Free for limited users of Jio, Airtel & Vodafone | Users of MI TV & cloud TV X2 get a free 3-month subscription. For ACT Fibernet users it's 60% off. | For users of Flipkart plus members, a 3-month subscription is free. | Initial 90 days for INR 89 for the same payment method, free 1 movie rental ticker monthly. |
| Usage Of Data Per Hour | 300 MD-SD | 750 MB-SD | 1.5 GB- HD | 1.9 GB-HD | 1.65 GB- HD |
Now you are all set to access the free trial 14-day membership to watch some amazing shows. It's time to find out which series fall under the category of top and latest content so that you will jump right into the show before wasting any time further.
Top 5 Latest Shows Of Voot: 2021
Candy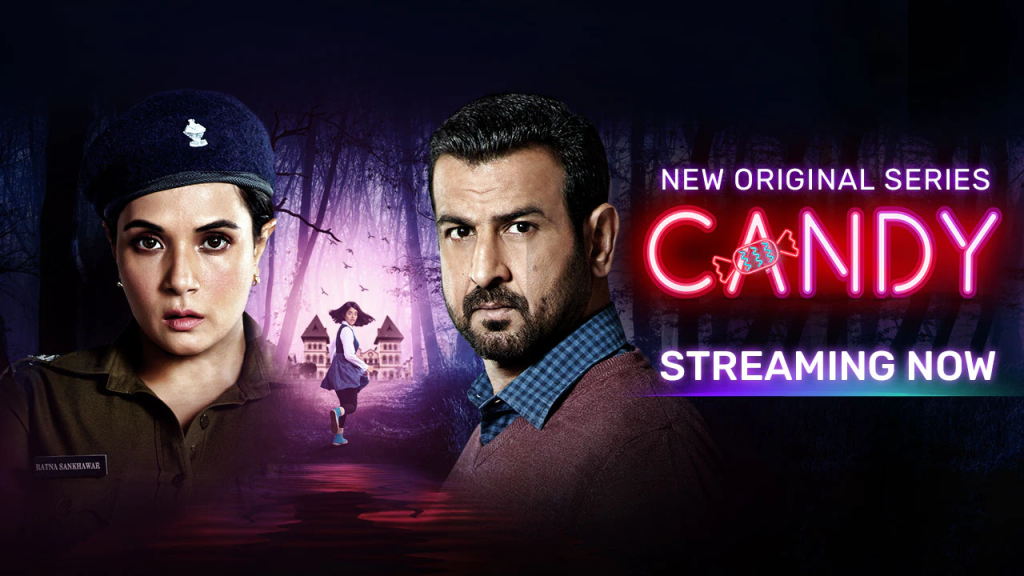 It is an Indian series developed by Agrim Joshi and Debojit Das Purkavastha. Ronit Roy, Richa Chadha, Manu Rishi Chadha, Riddhi Kumar, Gopal Datt Tiwari are in the main lead roles. It was created under the banner of Optimystix media. This series is produced by Vipul D Shah, Rajesh Bahl, and Ashwin Varde. This story portrays a brutal murder of a student in high school. The trailer was released on 29th august 2021. The season includes 8 episodes. The series was released on 8th September 2021.
IMDb rating- 9.5/10
Asur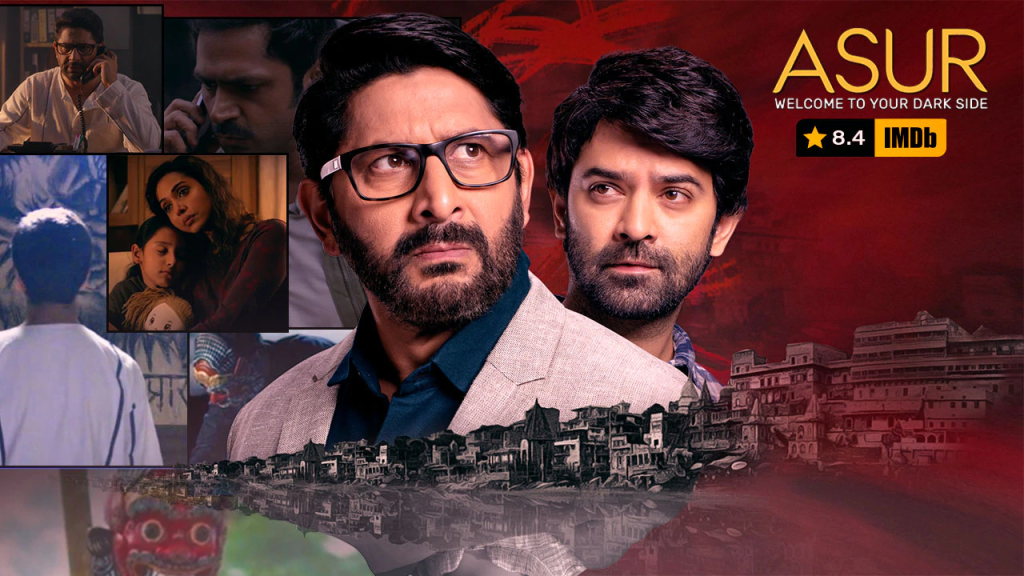 This series was released in 2020 as full of thrills. It was produced by Tanveer Bookwala from Ding Entertainment exclusively for Voot. It starred Barun Sobti, Ashad Warsi, and Amey Wagh, Ridhi Dogra, and Anupriya Goenka. It is based upon a serial killer having religious ties. It's the debut series for Arshad Warsi. It is entirely created by Vibhav Sikdar and Gaurav Shukla and directed by Oni Sen. It also consists of 8 episodes.
IMDb rating- 8.4/10
Crackdown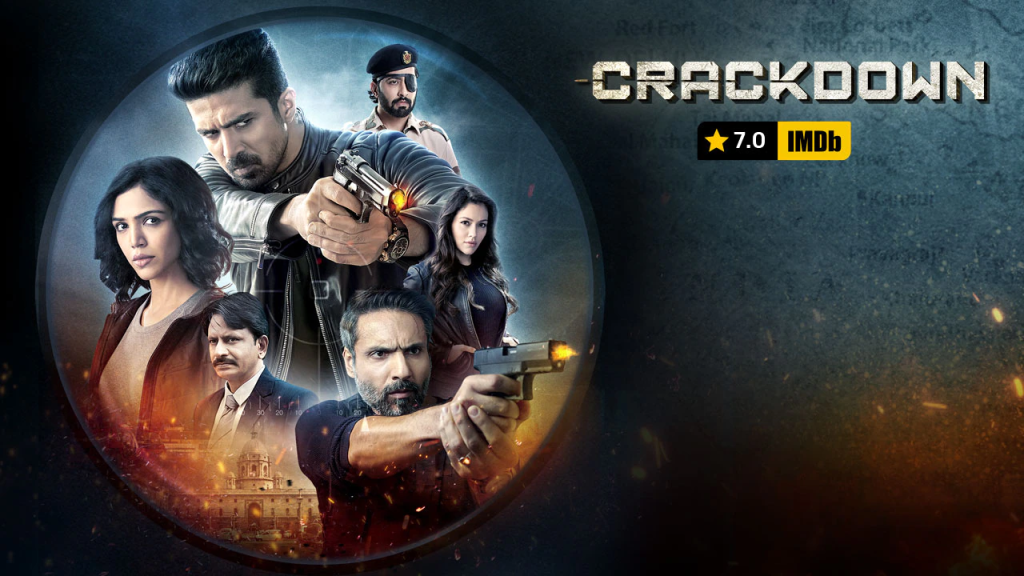 It's a spy thriller series which is directed by Apoorva Lakhia. The crackdown series is starred Mohammad Iqbal Khan, Saqib Saleem, Ankur Bhatia, Shriya Pilgaonkar, and Rajesh Tailang. The releasing date for this web series on Voot was 23rd September 2020. It involves the story of a group of RAW- Research and analysis wing agents. Crackdown web series is written by Suresh Nair and Chintan Gandhi.
IMDb rating- 7/10
Marzi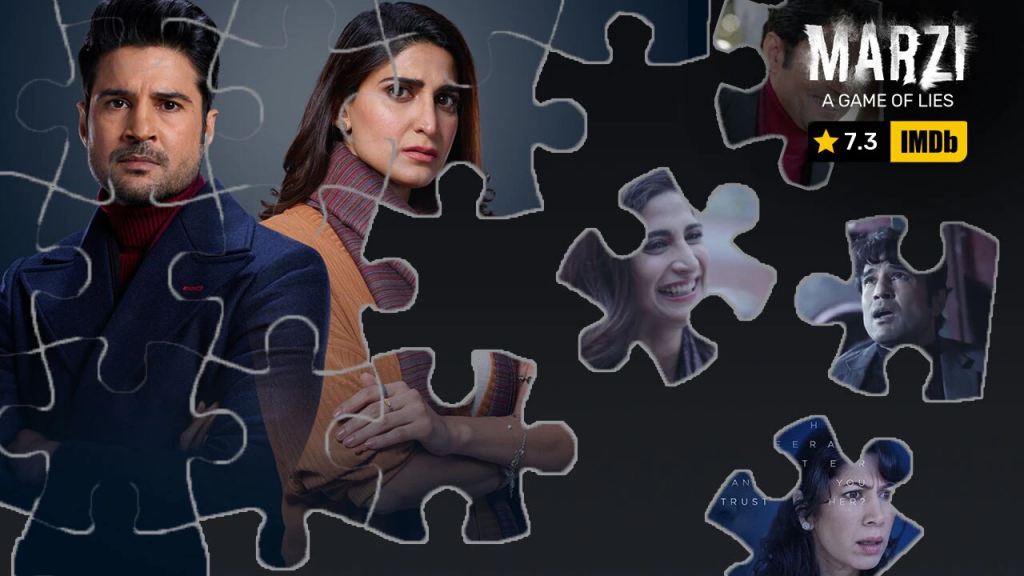 Marzi was released on 3rd March 2020 on the Voot platform. It's full of thrill and suspense. This series is basically based upon the book ''liar'' written by Bafta and Emmy nominated Harry Williams and Jack. The stars of this series are Aahana Kumra and Rajeeb Khandelwal. It is directed by Anil Senior. It consists of 6 episodes. The story involves a breakup of a couple along with the sexual assault of Sammera for which Anurag has been accused.
IMDb rating- 7.310
The Gone Game
It's an Indian psychological thriller series directed by Nikhil Bhat. The stars involved in the series are Shweta Tripathi, Arjun Mathur, and Sanjay Kapoor. This was released on 20th August 2020. This involves Sahil's condition and symptoms for being positive for COVID-19. As the series goes further it adds various threads and other plotlines which will get complex. This series was written by Nikhil Bhat, Radhika Anand, Ayesha Syed, and Mautik Tolia.
IMDb rating- 7.9/10
You are all done with everything you can have on Voot. You now know how to access free content from Voot through Voot select free trial for a 14-day membership. Watch your favorite web series now!