Stream VLC on Roku With Android and Windows Device – Here's How
Published On : October 11, 2022 by: Sakshi Sharma/Category(s) : Roku, Streaming Services, Windows
The following tutorial will guide you with step-by-step instructions to get VLC Media Player on Roku. VLC (VideoLAN Client) is one of the apt open-source media player application that allows users to play multimedia audio and video files with ease. Due to its user-friendliness options and amazing features that makes this media player top choice amongst the users.
Though VLC runs almost on multiple devices including Android, iOS, Windows, Linux, Amazon Firestick, etc. But, somehow it doesn't support the Roku media player directly. Meanwhile, you can get VLC on Roku by mirroring content from your Windows pc or Android device. So, if you are interested in streaming VLC on Roku device then make sure to follow these below-guided steps.
Guide to Set Up Roku Settings for Mirroring
Turn on Roku and use the remote control to select the Settings tab.
Now, choose "System" and then select the option "Screen Mirroring".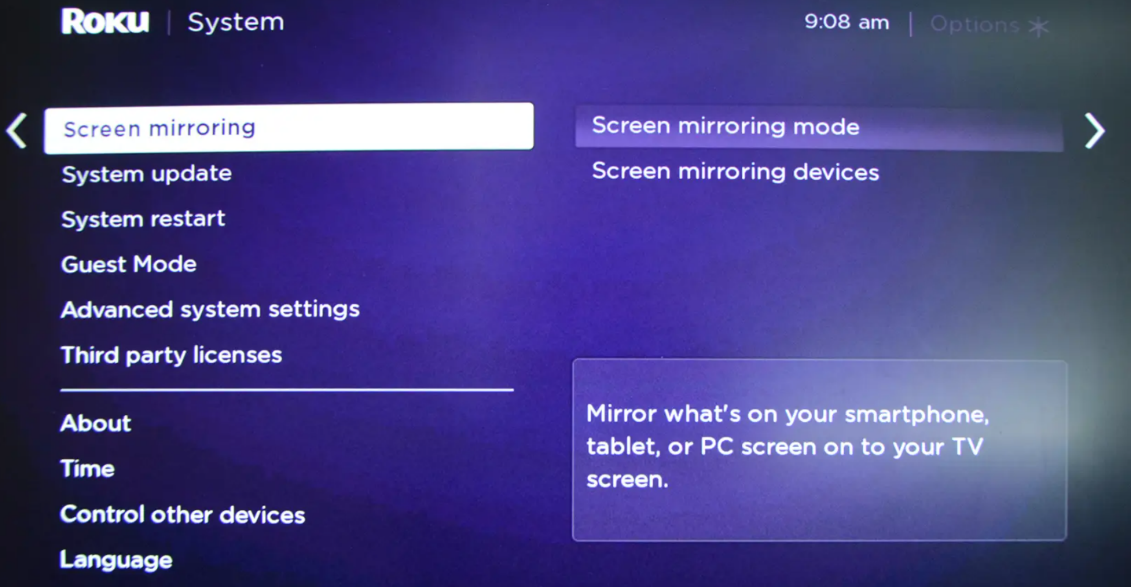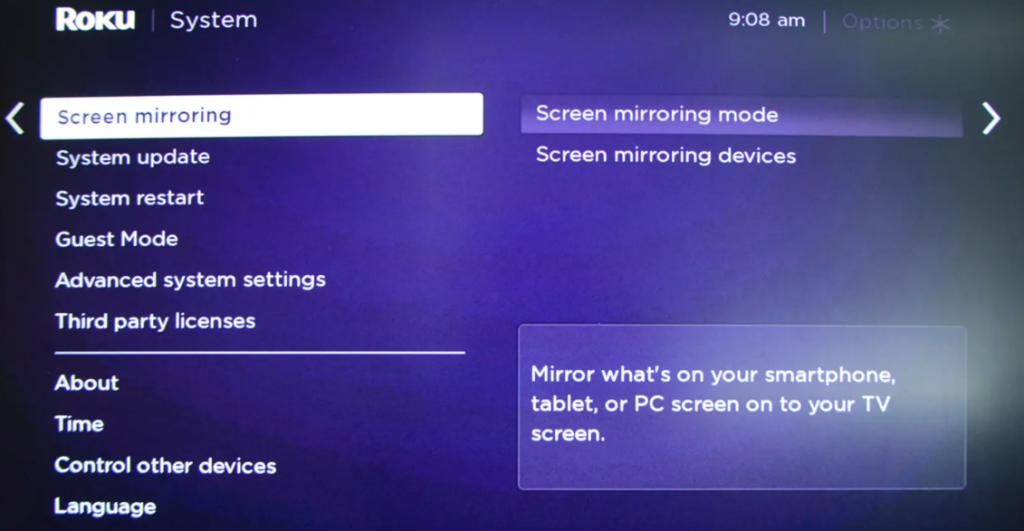 From the Screen Mirroring option, make sure to either select "Prompt" or "Always Allow".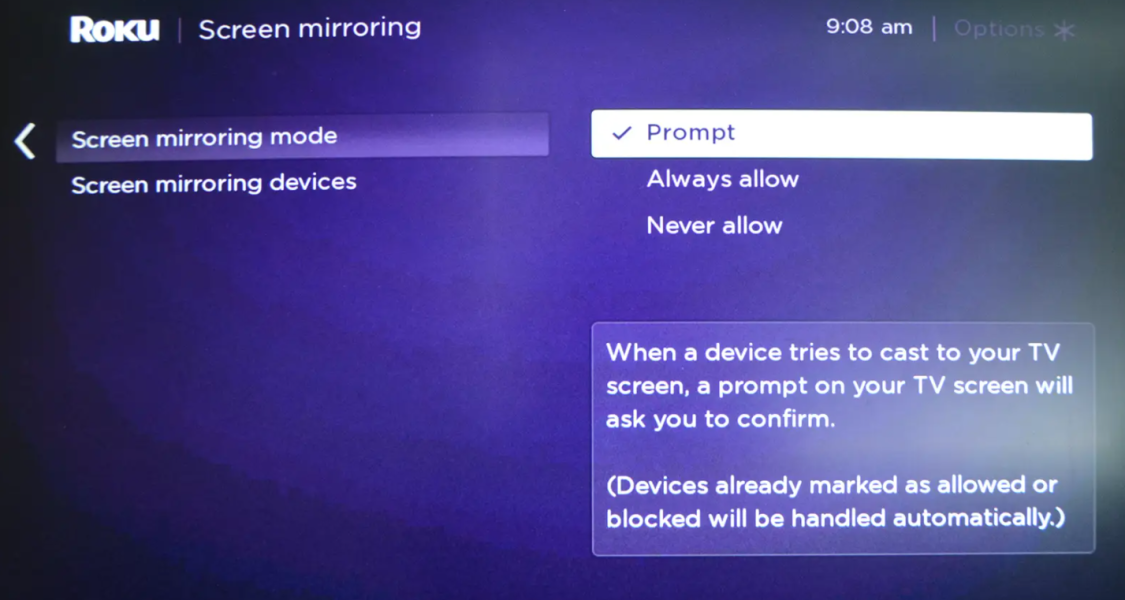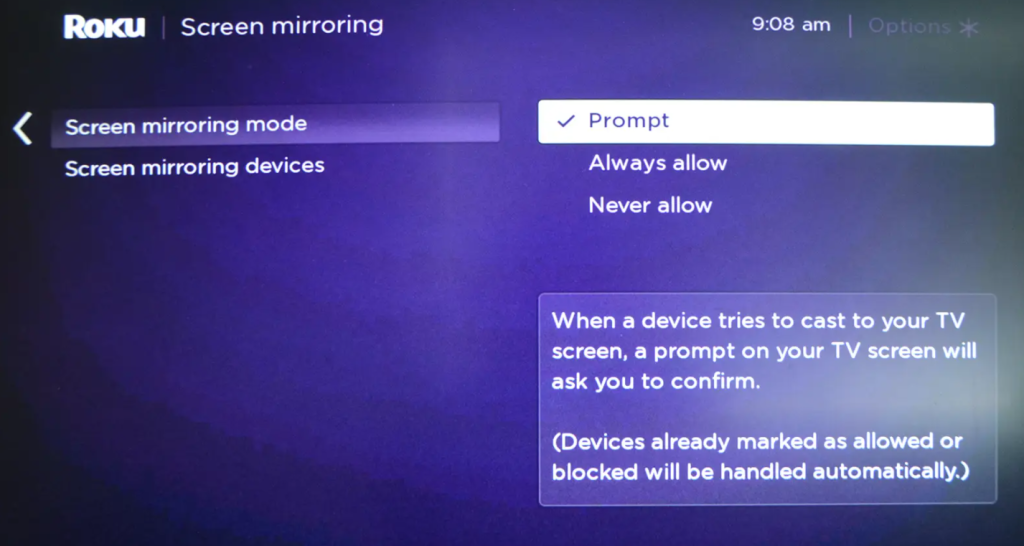 Handpicked related content: Microsoft Teams Keeps Reinstalling Itself: Troubleshoot like Never before!
Get VLC on Roku Through Android Device (Smartphone)
To get VLC on Roku by mirroring from an Android device, you will require to follow these steps:
Turn On your Roku device and connect it to the TV.
Now, make sure to connect your Android device and Roku device with the same Wi-Fi network. Make sure to enter the right login credentials.
In the next step, install the VLC Media Player app on your Android device.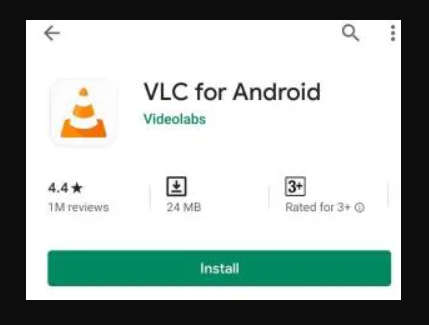 Once it is done, open the Settings app on your smartphone. Then select the option "Connection and Sharing".
Then, find the casting feature for your phone. Some of the other names for this feature are Cast, Quick Connect, Smart View, Screen Cast, HTC Connect, and Smart Share. Pick as per the availability.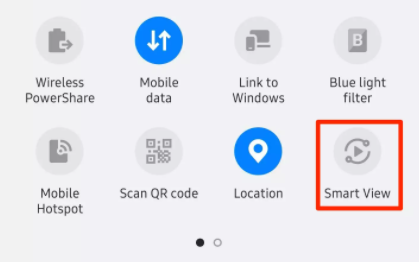 Now, select your Roku device from the available search result.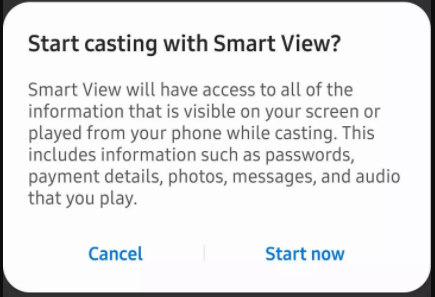 Finally! connect your mobile device with Roku by selecting the "Allow" tab and enjoy watching the content.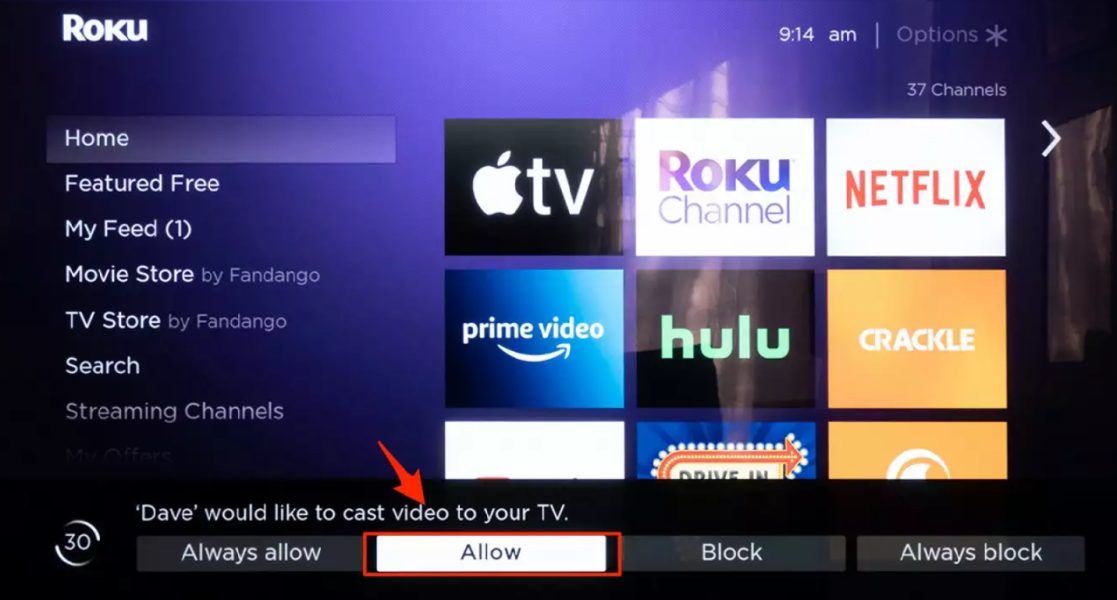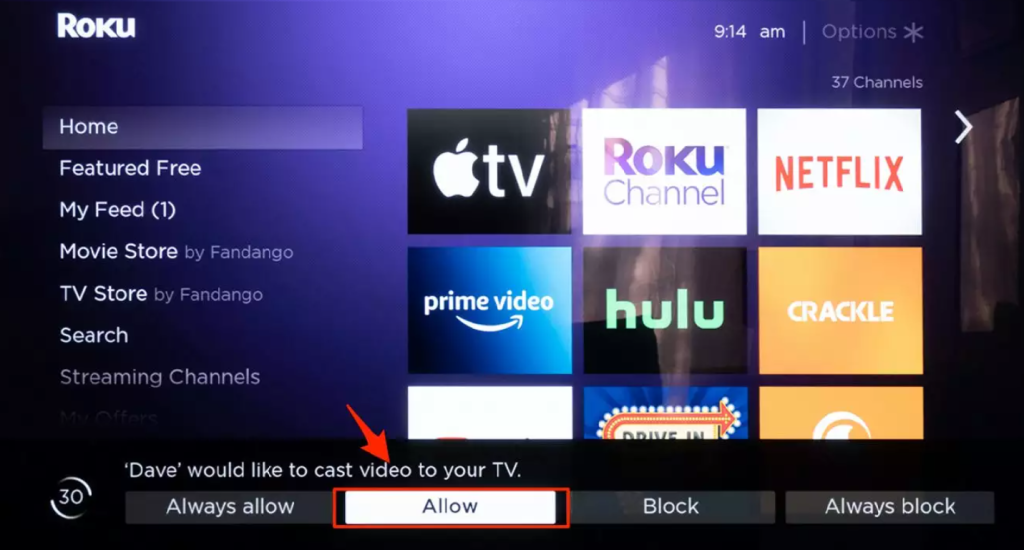 Editor's recommendation: Fix windows 10 product key activation issues
Get VLC on Roku Through Windows Device (PC)
To get VLC on Roku by mirroring from a Windows device, you will require to follow these steps:
Connect your Roku Device to the TV's HDMI port. And then connect your Roku device and pc with the same Wi-Fi network.
Now, make sure to enable the "Screen Mirroring" option on your Roku.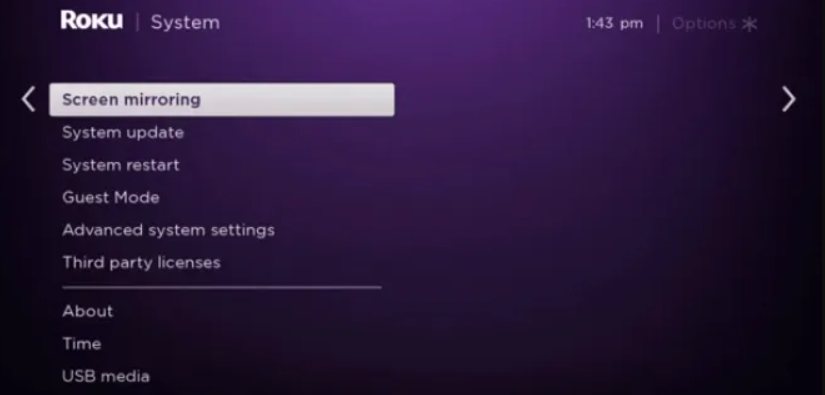 Start downloading the VLC app on your pc and once it is installed, launch the application on your pc.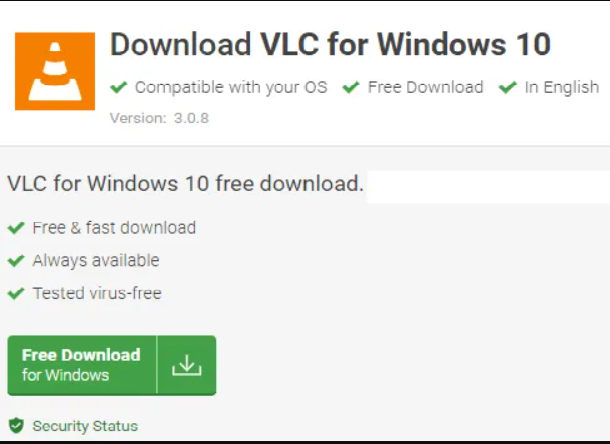 In the next step, tap on the "Notification Icon" available on the bottom right corner of your pc.
Now, select the option "Connect" to search all the nearby available devices.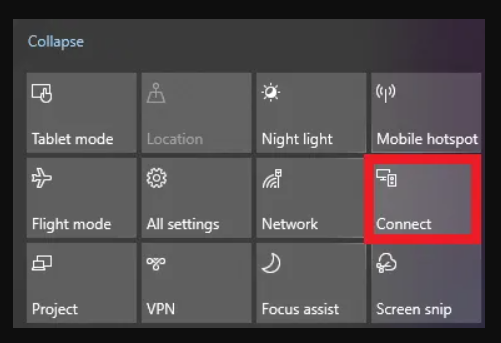 Choose the Roku device from the search result to connect your computer with the Roku TV screen.
On your TV screen, use the Roku remote and select the "Allow" option.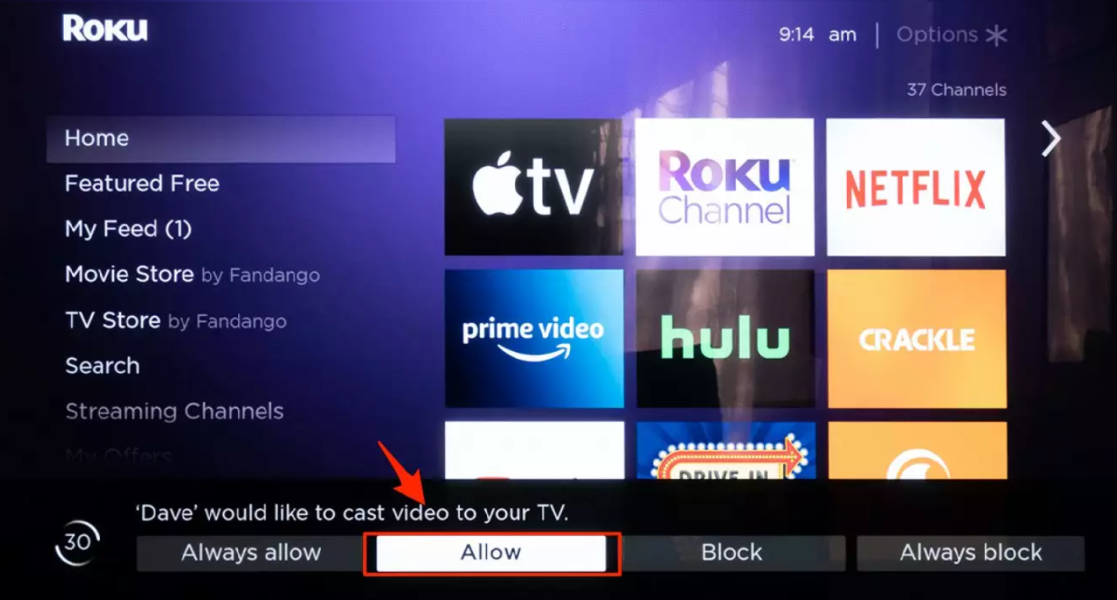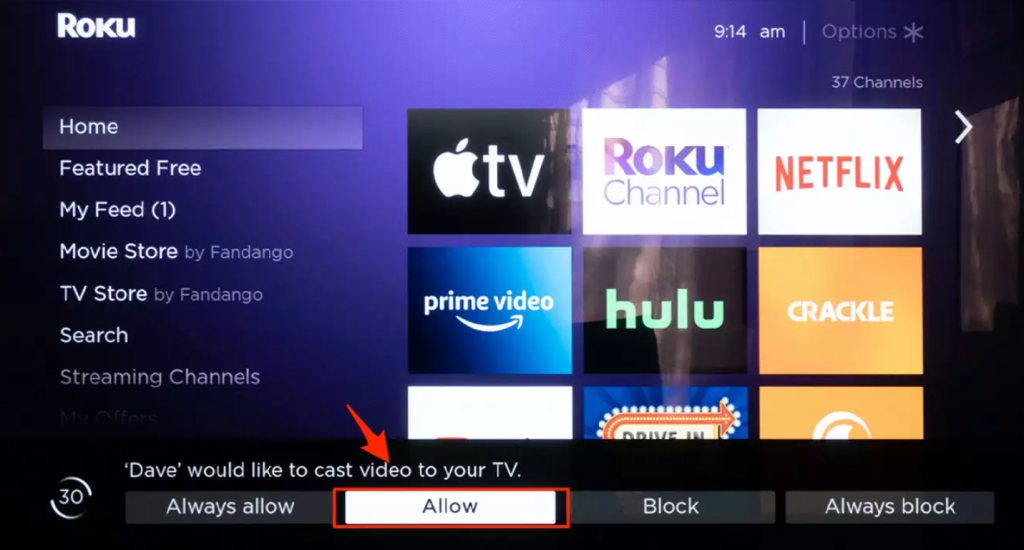 Finally, launch the VLC Media Player on your pc and the same will be displayed on your Roku connected TV screen.
Author Recommended: Download CCleaner products with Windows XP in no Time!
Compatible Devices Streaming VLC Media Player
The list includes:
iOS
Android
Linux
Windows
Amazon Firestick and a lot more.
For VLC to Roku, you will require to use the Screen mirroring option on your Android Smartphone or Windows PC.
NOTE: The only option to stream VLC on Roku is by using the Screen casting option on your Android phone or Windows computer.
Final Verdict
The VLC media player is the popular open-source application to play all types of audio and video formats without any hassle. By following the above steps, you can stream VLC on a Roku device with such consummate ease.
Handpicked Relevant Read: Xbox help you to open Windows 10