Stream VLC on Roku With Android and Windows Device
Published On : November 30, 2022 by: Sakshi Sharma/Category(s) : Roku, Streaming Services, Windows
The VideoLAN Client, more often known as VLC, is a well-known open-source media player that can run on a wide range of platforms, including Windows and Android-based smartphones. Because Roku is not one of the devices that VLC supports, there is no simple method to install or Stream VLC on Roku TV or media player. You can, however, get VLC on a Roku by mirroring material from an Android phone or a Windows PC and streaming it to the streaming device.
Before you get started, check to see that the screen mirroring feature on your Roku device is turned on. To do this, read the first portion of our article on mirroring to a Roku device, which is titled "How to set up Roku for mirroring," and then adhere to the instructions there. The next step is to check that the VLC media player is installed on the device that will serve as the mirror. You have the option of installing VLC on your Android smartphone or on Windows. Let's get to it in detail.
Steps to stream VLC on Roku
How to set up Roku for mirroring?
Follow these steps to Set Up Roku Settings for Mirroring VLC on Roku device:
Turn on Roku and use the remote control to select the Settings tab.
Now, choose "System" and then select the option "Screen Mirroring".

From the Screen Mirroring option, make sure to either select "Prompt" or "Always Allow".

Handpicked related content: Microsoft Teams Keeps Reinstalling Itself: Troubleshoot like Never before!
Get VLC on Roku Through Android Device (Smartphone)
To get VLC on Roku by mirroring from an Android device, you will require to follow these steps:
Turn On your Roku device and connect it to the TV.
Now, make sure to connect your Android device and Roku device with the same Wi-Fi network. Make sure to enter the right login credentials.
In the next step, install the VLC Media Player app on your Android device.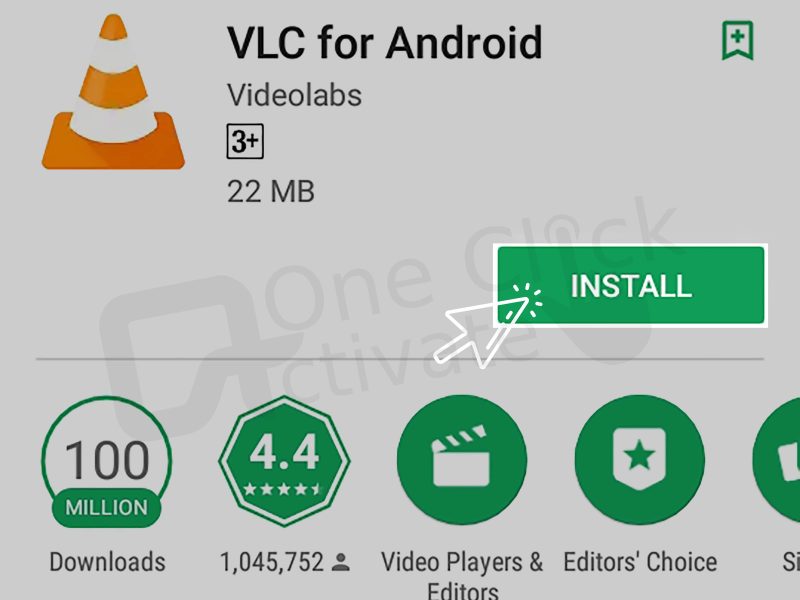 Once it is done, open the Settings app on your smartphone. Then select the option "Connection and Sharing".
Then, find the casting feature for your phone. Some of the other names for this feature are Cast, Quick Connect, Smart View, Screen Cast, HTC Connect, and Smart Share. Pick as per the availability.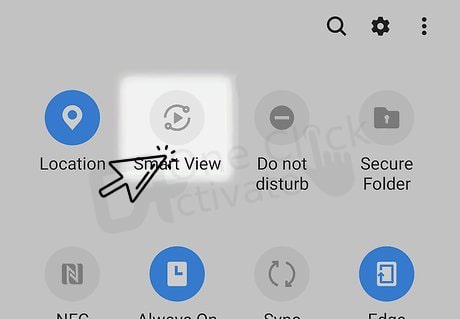 Now, select your Roku device from the available search result.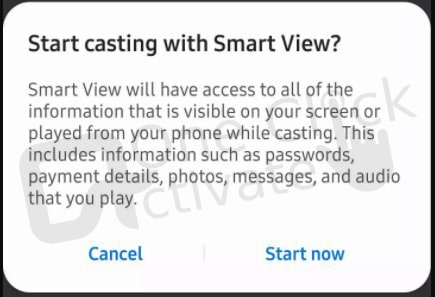 Finally! connect your mobile device with Roku by selecting the "Allow" tab and enjoy watching the content.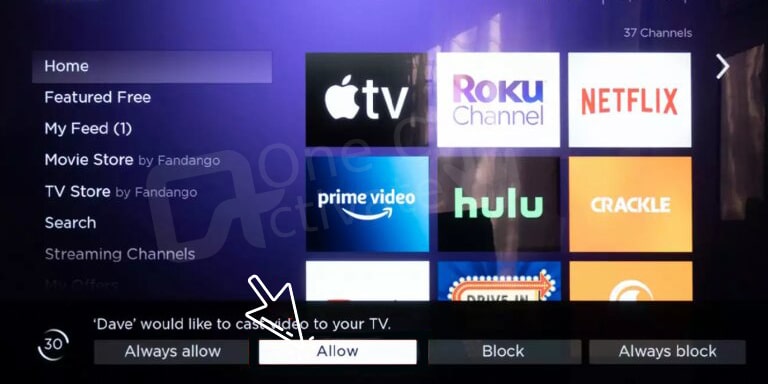 Editor's recommendation: Fix windows 10 product key activation issues
Get VLC on Roku Through Windows Device (PC)
To get VLC on Roku by mirroring from a Windows device, you will require to follow these steps:
Connect your Roku Device to the TV's HDMI port. And then connect your Roku device and pc with the same Wi-Fi network.
Now, make sure to enable the "Screen Mirroring" option on your Roku.

Start downloading the VLC app on your pc and once it is installed, launch the application on your pc.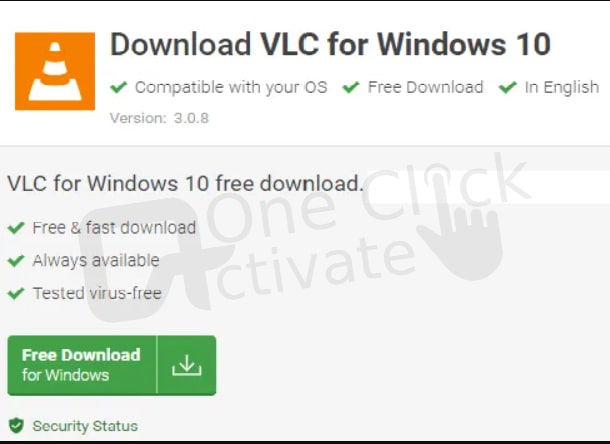 In the next step, tap on the "Notification Icon" available on the bottom right corner of your pc.
Now, select the option "Connect" to search all the nearby available devices.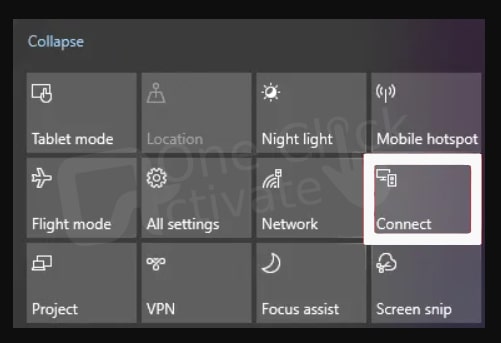 Choose the Roku device from the search result to connect your computer with the Roku TV screen.
On your TV screen, use the Roku remote and select the "Allow" option.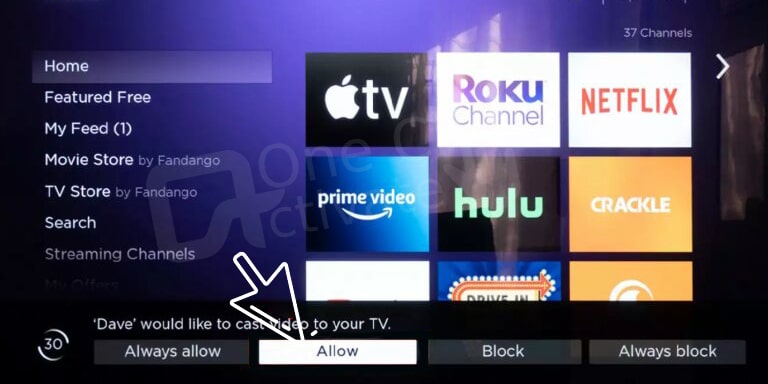 Finally, launch the VLC Media Player on your pc and the same will be displayed on your Roku connected TV screen.
Author Recommended: Download CCleaner products with Windows XP in no Time!
NOTE: The only option to stream VLC on Roku is by using the Screen casting option on your Android phone or Windows computer.
Final Verdict
The VLC media player is the popular open-source application to play all types of audio and video formats without any hassle. By following the above steps, you can stream VLC on a Roku device with such consummate ease.
Handpicked Relevant Read: Xbox help you to open Windows 10
Frequently Asked Questions
How to Stream Video from VLC to Roku?
You have to be aware of the fact that mirroring is the one and only method that can make it feasible for you to cast video from VLC to Roku. The most wonderful thing about it is that you can do the action not only on your mobile phone but also on your desktop. The catch is that you are not permitted to use this with any Apple product (at least as of now).

Can I stream VLC on Roku using my iPhone 11?
No. Unfortunately, you cannot stream VLC on Roku using any iOS devices as of now.

Is it mandatory to download the VLC Media player to stream it on Roku?
Yes, it is necessary that you have the VLC Media Player installed into your device in order to stream it on Roku. VLC Media Player can be downloaded easily using any web browser.

Where can I find the screen mirroring feature on my Android device to stream VLC on Roku?
You can mirror your Android smartphone to Roku from almost every Android device; however, the name of the mirror capability differs depending on the Android device you're using. In most cases, you'll be able to locate it by swiping down from the top of the screen, which will bring up the icons for easy access (or open Settings and select "Connection and sharing"). Cast, Screen Cast, Smart View, Quick Connect, HTC Connect, and Smart Share are just some of the names that have been given to this feature in the past. Locate the function that allows you to cast content from your phone and use it.