Venmo Debit Card Activation
Published On : July 24, 2022 by: Anjali Latwal/Category(s) : Banking & Finance
Are you looking for some simple ways to activate your Venmo Debit Card? Well, look no more. In this Venmo Debit Card activation guide, you can learn all about Venmo Debit Card, its various advantages, and how to activate your Venmo debit card in just a few easy steps. So, what are you waiting for? Let's go.
Venmo: Make Money Transfers with the speed of lightning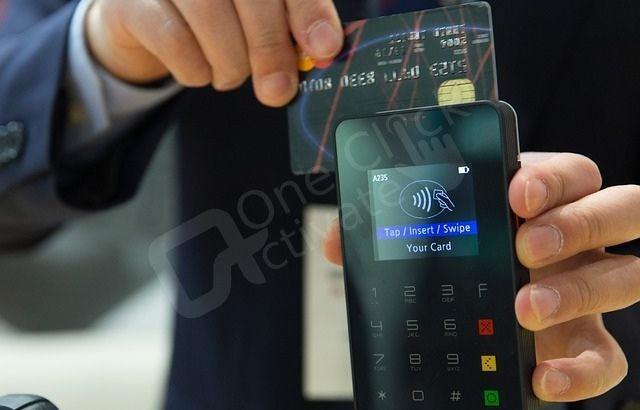 Venmo is a social app and mobile digital payment service operated by PayPal. The Venmo app makes it simple to communicate with friends and transfer and receive money. What started as a platform for text messages has evolved into a digital wallet software with more than 60 million users that accept both the Venmo Visa credit card and the Venmo Mastercard debit card.
Users of the Venmo debit card can use their Venmo balance wherever Mastercard is accepted in the United States, and they can even receive cash back at selected retailers. At any MoneyPass ATM, the debit card can be used to make a free cash withdrawal.
Features of a Venmo Debit Card:
The debit card's integration with the Venmo app is its key feature (just like the Venmo Credit Card). The card works by deducting money straight from your Venmo balance. In essence, using the Venmo debit card is equivalent to spending cash, with the additional benefit of earning cashback incentives.
Earn Cashback Rewards Quickly: The Venmo debit card's ability to act like cash while giving incentives for spending is one of its main advantages. A tier structure governs the cashback benefits. You get 3% cash back on your top spending category, 2% on your next, and 1% on all other purchases.
Check Card Activity using Mobile App: A record of the money you receive and transfer is always visible on Venmo. The card also has this function, which makes it simple to keep track of your expenditures. Because it enables you to see precisely where your money is going, this feature might be useful for individuals trying to budget. Should you want to reload the card, you will also be able to view the funds that you send to your Venmo account.
A big ATM network: Even while money in your Venmo account behaves much like cash, there are occasions when you simply need actual cash. You get free access to all Moneypass ATMs with your Venmo debit card. And you'll never be far from cash thanks to Moneypass, one of the biggest ATM networks in the nation. This implies that you may spend your Venmo balance right now without needing to transfer funds to your bank.
Recommended: Activate Fidelity Debit Card
Advantages and disadvantages of a Venmo Card:
Like other cards, Venmo's debit card has advantages and disadvantages that are exclusive to it.
Pros:
No yearly fee
Rewards that automatically adjust based on your purchasing patterns
Can pay instantly with money received through Venmo
Access to Moneypass ATMs is free
Cons:
If balance lowers, you must manually reload
Outside of the Moneypass network, ATM fees are $2.50
No introductory bonus
After the first year, bonus incentives are only valid on your first $10,000 in purchases
How Can I Activate My Venmo Debit Card?
Venmo debit card owners must first activate the card before using it. Access to the debit card is necessary for activation in order to get the necessary card details. Using the app, users can activate a debit card online by following these steps:
Open the Venmo app on your smartphone.
Tap the menu icon in the top-right corner.
Select Venmo Card by tapping it.
Then, select "Activate."
Enter the expiry date for the debit card.
Now, enter the debit card number, please.
Next, enter your CVV number from the debit card.
Enter and verify the PIN again.
Your card will now get activated, and you will receive a message for the same.
Also Read: Activate Deep Blue Debit Card
How Can I Fill Up My Venmo Debit Card With Cash?
Owners of confirmed bank accounts can fund their Venmo accounts using their debit cards. The Venmo app can be used to validate a bank account. A cardholder can add funds to their balance for usage with the debit card after their bank account has been validated.
For instructions on how to contribute money to your Venmo balance, read on:
Open the Venmo app on your smartphone.
Pick up the person symbol.
Select "Manage Balance."
To send money to your Venmo account, enter the desired amount.
Click "Next."
Verify the transfer information.
To begin the transfer, choose "Add right now."
The typical time it takes to transfer money from a confirmed bank account to a Venmo account is three to five business days. By tapping the "Instant" icon in the Venmo app, certain owners of Venmo debit cards can quickly add money to their Venmo accounts. Up to $500 per week can be added with this option.
How Can I Get a Venmo Debit Card?
Users using the app can do the following to obtain a debit card:
Open the Venmo app on your smartphone.
Choose the "Cards" tab.
To apply, choose Debit Card.
Not all users of Venmo currently have access to debit cards. If the card is not yet accessible to users, a "Get in Line" message will let them know.
Within three weeks, the debit card will be sent to you.
What Should I Do If My Debit Card Is Lost or Stolen?
Use the app to deactivate a lost or stolen debit card so that it cannot be used. The steps you must follow are as follows:
Open the Venmo app on your smartphone.
In the Debit Card section, tap the representation of the lost or stolen card.
To disable the card, choose that option.
However, To deactivate the card if you can't use the Venmo app, contact 855-204-4090.
Venmo debit cards that have been recovered can always be reactivated through phone or via the app. Using the app, revive a debit card:
On a smartphone, launch the Venmo app.
Under the Venmo Debit Card section, tap the picture of the missing or stolen card.
Then, select the option to reactivate your card.
Call 855-204-4090 or fill out the contact form on the Venmo website to make an order for a new debit card.
Why Doesn't My Venmo Debit Card Work?
If a Venmo debit card malfunctions, you will require a replacement for it. Several factors might be at play if the card isn't working:
You could not activate your card successfully. To check whether you need to activate your debit card, open the Venmo app and press the picture of the card.
The Venmo account may not have any money in it. To check the account balance, use the Venmo app.
The debit card broke physically. You may purchase a new card by calling 855-204-4090 or submitting a request on the Venmo website.
Go through our guide to Activate Webster Debit Card
Conclusion: There are many advantages to using this debit card. Using their in-network ATMs or the card itself will allow you to access your Venmo money more quickly. The card is cost-free to use and provides some simple cashback incentives. The continual reloading of the card via Venmo may be bothersome, and there may be cards that give higher benefits. However, the debit card could be ideal for you if you're a frequent user of Venmo and simply want a straightforward, user-friendly card with respectable incentives. We hope that with the help of our guide, you can now easily activate your Venmo Debit Card.