Live Stream the Spanish Channel TV Azteca America Without Cable
Published On : October 2, 2021 by: Miti Sharma/Category(s) : Streaming Services
Which is an amazing Spanish-language TV network? Its Azteca Ameria is a free-to-air TV network own by HC2 Holdings. It has been acquired from, Azteca Internation Corporation, a segment of TV Azteca. Its headquarters are in New York City. the programs of this network are fundamentally at the Hispanic and Latin American communities in the U.S. Along with this it also has the access to the programs from Azteca's three TV networks. The network features a library of 2000,000 hours of original content and news, accessible in 32 states of Mexican. It features content that includes, news shows, drama series, telenovelas, and reality series. Spanish Channel Azteca America is mainly based for the Spanish-speaking audience that lives in the United States. It also features football games that interest the Mexican-American audience. The football game includes some major teams from Mexico or the Mexican National Team.
The network is accessible on pay-TV and incorporates local channels in over 60+ markets, the main audience is Hispanic and Latin America. Approximately 89% of the Hispanic population is accessing the network in the United States. The highest-rated station in Azteca's portfolio is the flagship station KAZA-TV in L.A.
The signal of TV Azteca America has been developed in Los Angeles which makes it easier to be available on the provider mentioned below-
| | |
| --- | --- |
| AT&T Uverse | Channel 57 and 1057 |
| Cox Cable | Channel 64 and 1032 |
| Charter Communications | Channel 26 and 726 |
| DirecTV | Channel 57 |
| Frontier Cable | Channel 57 |
| Dish | Channel 57 |
| Spectrum Cable | Chanel 26 |
You can also watch the Spanish channel Azteca America on cable and satellite TV providers as well. If you want to know about the channel for the Dish Network Latino package then it's channel 825 and for DirecTV, it's channel 441.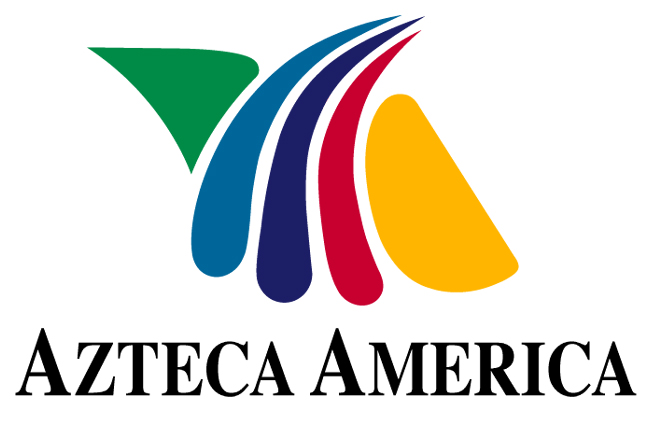 What shows are aired on Azteca America?
Programs that are currently airing-
series/telenovelas
Profugas del destino
Las Juanas
Pobre Diabla
Mujeres rompiendo el silencio
Estan entre nosotros
A cada quien su santo
Reality shows-
Ventaneando
Venga la Alegria
Todo un show
Relatos Misteriosos
Miss Universo
Mentes Retorcidas
Lo que la gente cuenta
La Isla
Hablemos de cine
Escape perfecto
Entranas de lo prohibido
Extranormal
El oscuro paseo de la fama
El objetivo del crimen
Dificil de Creer
Cocinisima
News programs
Hechos
Hechos AM
Noticiero Hechos Local
Al Extremo Fin de Semana
Al Extremo
Sports programs-
Lucha Azteca
Box Azteca
Pasion Deportiva
Comedy shows-
Childer's programs-
TV Azteca America Shows
The Azteca America network works on a 150-hour schedule of programs. It has a lot to feature, which keeps the interest of its audience always fresh. It offers divergent kinds of programs from Monday to Friday and the timing for the weekdays is 3 AM to 12 AM. if we talk about weekends then the timing is 5 AM to 12 AM. local programming can be carried forward through affiliates that includes local as well as public affairs shows, brokered programs, and newscasts. The programs that are broadcasted on weekends include family game programs, Mexican soccer matches, reality shows, and drama series, news shows, and telenovelas. The series also includes the caught-on-tape, focused newsmagazine AL Extremo, La Hora Ganadora, 7 pm family hour is aired on weekends which you can enjoy.
News shows of TV Azteca America 
There are two half-hour newscasts which you can watch on Monday to Friday evenings. For the early morning, it's Hechos Nacional Tarde and for the late evening, you have Hechos Nacional Noche, which you can enjoy. Roberto Ruiz inters both of them. If we talk about news shows then it features both national and international news that may have an impact on Hispanics. You also get to see a three-hour-long news show, Hedgehog AM on weekdays, and for the nights of the weekdays, you have sports highlight and other discussion programs, Deporte Caliente.
Sports showa of Azteca America 
This network also focuses on the sports division and it has association football games from Liga MX which has been branded under the ''Fut Azteca''. Back in 2003, it started broadcasting prime time match of the week that involves the teams within Liga MX on Friday nights, and the brand name used to be ''Viernes Futbolero''. Sabado Futbolero was started in 2006, which was the separate block of Liga MX. However, the matches of Liga MX was stopped airing after the season of 2017.
You get to see wrestling shows on the network on Saturday afternoons. Another one, Lucha Azteca and Box Azteca, prime-time boxing matches series that you can see on Saturday nights. In recent years, the network also initiated airing 2 select La Liga Segunda Division games every weekend.
Now you know the channels where you can watch the Spanish Azteca American along with all the major currently aired programs. You can go on and watch some amazing shows on the network.