Keep Your Netflix Account Secure Forever With these Proven Tricks
Published On : December 10, 2021 by: Staff Writer/Category(s) : Netflix, Streaming Services
What is your worst nightmare? Maybe that one fine morning you wake up with a plan to pamper yourself with some Netflix and chill but just couldn't log in to your Netflix account? Well, that must be devastating! Netflix is one of the best streaming services all over the world. But, it has one big flaw. That flaw is called Netflix Account Password Hack. If you are an active user of this service then there are chances that your Netflix password can get hacked. In order to protect your Netflix Account, it's important to employ a few tricks. Here, you a guide filled with some recommendations from Netflix experts.
Netflix is one of the most popular streaming services in the world. It has millions of happy users in over 190 countries. However, due to the popularity of the platform, it has also attracted thousands of criminals into breaking its security measures using different sophisticated tools. It is for that risk that Netflix has included multiple security layers in its interface, allowing its users to access their accounts safely. We want you to get your hands on your favorite shows/movies anytime you get bored. That's why we've got the easiest and fastest trick for you so you can open your Netflix account without any further issues.
Top-notch Tips for Securing Netflix Account:
Well, you've come to the right place. Our list of tricks will help you out. You'll find some quite interesting tips here. And the best thing is that they're all quite easy to do. Tricks For Netflix Account Secure is a step-by-step and proven method to make sure your account is safe and secure at all times. By using this guide, you can easily avoid any of the errors that can lead to an unsecured Netflix account.
By following these simple steps, you can make your Netflix account secure and impossible to hack.
Change Your Password
The first and the most useful trick to secure your Netflix account is to change your password regularly. In general, you should change your Netflix account every three months. Of course, you can play around with the time, but make sure it's no longer than six months.
Follow these steps to change your Netflix password.
Visit Netflix: Open your internet browser. In the URL section, type "www.netflix.com" in the URL bar and hit enter. You'll be directed to the Netflix website. If you're using a mobile, simply open the mobile app.

Sign-In to Your Account: Click on Sign-In on the top right corner of your screen. Sign in to your Netflix account by entering your email ID/phone number and password. The next best alternative is to log in with Facebook.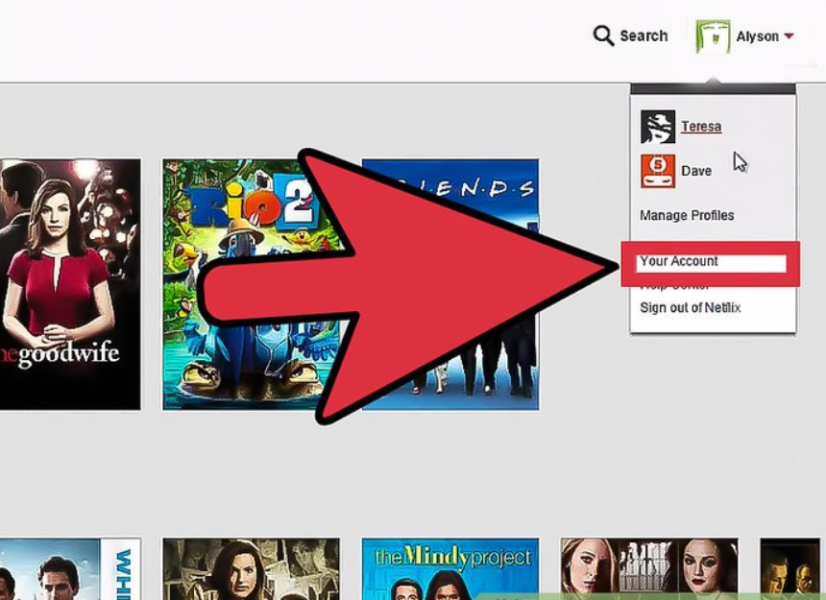 Go to Account Settings: Click on the Accounts drop-down menu on the top right corner of your screen. Click on the Your Account option.

Change Your Password: In the My Account section, click on "Update email and password" on the right side of the top row. A new window will open with three fields to be filled: Email, Current Password, and New Password. Enter your email, current password, and new password in the respective fields, and click on the Save button.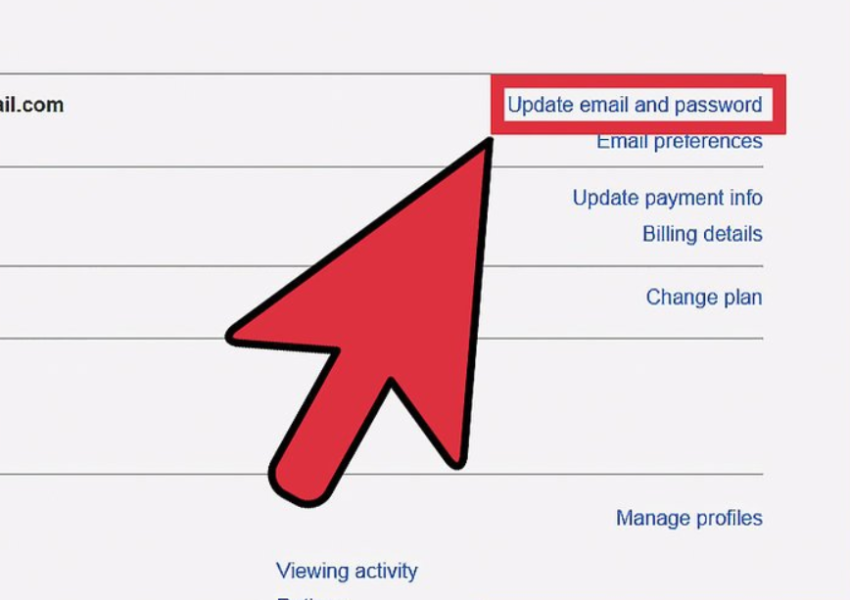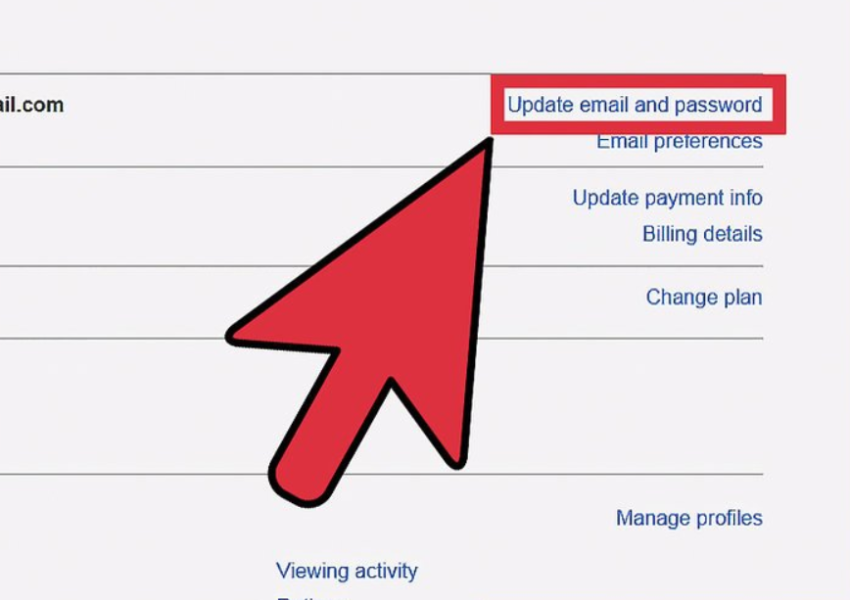 That's it. Your Netflix password has been changed. Make sure to do it every 3-6 months to make your Netflix account secure.
Most Recommended – Settings that can save your Netflix Account from Friends
Sign Out on All Devices
In addition to changing your password, it's also advised to sign out of your Netflix account on all devices once in a while. Furthermore, make sure to use this option if you change your phone, laptop, or PC.
Follow these steps to sign out of your Netflix account on all devices.
1. Visit Netflix: First, open your browser and Netflix by entering "www.netflix.com." If you're using a mobile, you can open the Netflix mobile app.
2. Sign in to Your Account: Now, click on the "Sign in" button on the top right corner and log-in to your Netflix account. You can log in with your email ID/phone number and password or directly from Facebook.
3. Go to "Your Account": Once signed in, click the drop-down menu with your name on the top right corner. Then, select the "Your Account" option.
4. Sign Out of All Devices: In the "My Accounts" area, scroll down to find the "Settings" option. In the Settings option, click on the "Sign out of all devices" button.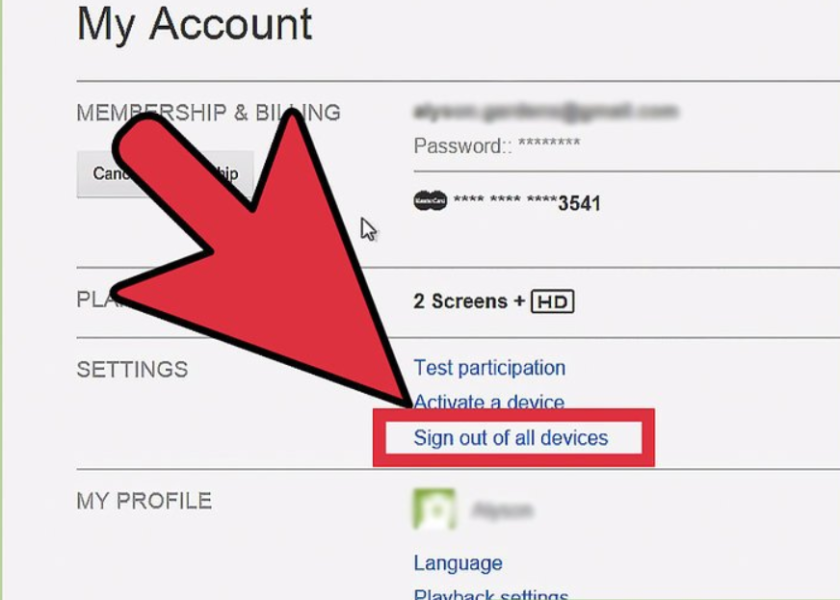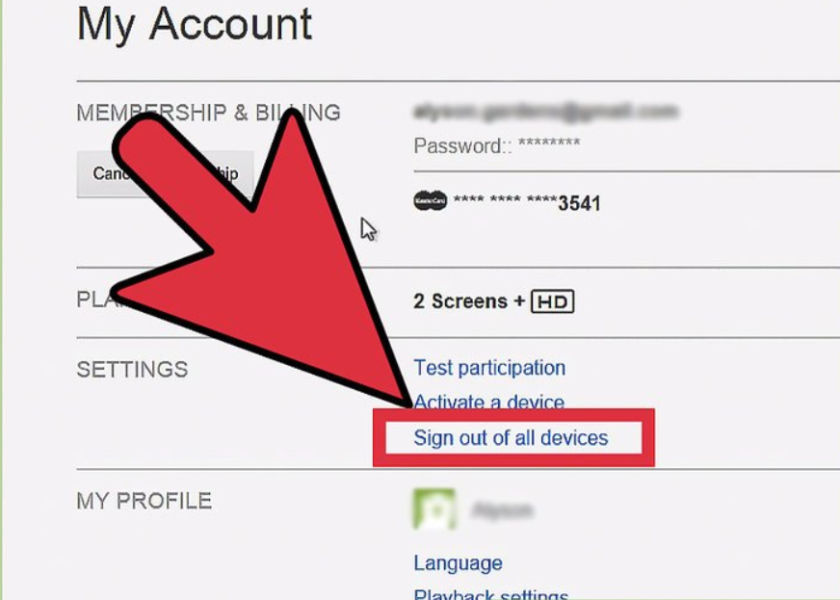 That's it. Now, you'll be signed out of all devices, including your mobile phone, PC, laptop, or laptop. If you want to access Netflix now, you'll need to sign in again.
A few things to avoid for Secure Netflix Account
Taking preventive measures, as discussed above, is good for the long-term health and security of your account. But there are minor, day-to-day things you need to avoid to ensure your account stays away from hackers. These include:
1. Sharing Your Account
We all have friends who request us to share our Netflix accounts. In fact, when it comes to popularity, guys with Netflix have replaced guys with DSLR cameras. Though you may think of sharing your account with your friend as a 'bro code,' it's something you should avoid.
Once you share your login credentials with someone, they can spread like fire. You give them to your best friend, he gives it to someone else, and so on. So, it's always better to say 'no' to your friends when they ask for your Netflix account.
2. Using a Public Network
Who doesn't love free Wi-Fi? We all do, along with the hackers. Public networks are nothing but a gold mine for cyber attackers. Since these networks aren't protected, any data you access on your device isn't encrypted. So, if you enter your credentials, a hacker can easily get those details and hack your account. Therefore, it's essential to keep your Netflix to your home network only.
3. Falling for Phishing Traps
Phishing is one of the most widely used hacking techniques. While the concept of phishing dates back to the late 1990s, it still works like magic because people continue to be naive.
As you might already know, Netflix offers four plans, of which the first two plans – Mobile and Basic – allow 480p streaming only and support for one device. The other two plans – Standard and Premium – offer better benefits but are slightly costly, costing $13.99 and $17.99 per month, respectively.
Therefore, it's easy to fall victim to an offer or email that claims to be providing you the Standard or Premium plan for the cost of the Mobile or Basic plan. In the end, you'll be asked to enter your Netflix login credentials to avail of the offer. But as soon as you enter your details, the hackers on the other side will get them, and thus, your account will be hacked.
Make sure to avoid these traps. There's no way to get a Netflix plan for a price other than what's offered by Netflix.
Conclusion
With Netflix becoming popular with every passing day, hackers have shifted their interest to hacking Netflix accounts. If you're a Netflix account holder, stay safe. Follow the tips discussed above to ensure you're a step ahead of cyber attackers and scammers.
Frequently Asked Questions (FAQs):-
Q. How can I access my Netflix account?
A: Sign in to Netflix and hover your mouse over your profile name to display a drop-down selection. To access the My Account page, select "Your Account" from the menu.

Q. How can I get free Netflix?
A: To discover what is available to watch for free, go to netflix.com/watch-free.
Q. How many people can utilize one Netflix account?
A: Profiles enable each member of your household to enjoy their own unique Netflix experience. A single Netflix account may support up to 5 profiles. Profiles are not accessible on devices manufactured prior to 2013.

Q. How much does a Netflix subscription cost?
A: Plan of subscription with Monthly cost and Streaming high-quality features are given below:

1. Standard Definition costs $8.99 with a Basic plan(not HD).
2. Standard costs $13.99, while High Definition costs $19.99. (HD).
3. Premium costs $17.99 and includes HD and 4K Ultra HD.
Q. Is there a 30-day free trial available for Netflix?
A: It does, really. Netflix provides a full month of service testing before committing to a paying membership. If you haven't already, you're eligible for a Netflix free trial—one month of free subscription per user.