How to Watch TikTok Videos on Roku Device
Published On : May 31, 2022 by: Miti Sharma/Category(s) : Trending
On TikTok, one of the most popular social media networks, users create content. You may view other people's works and add your own on TikTok. Sports, dance, eating, and singing are among the video categories available. People can create, like, and comment on your content using the app. You may also access the most popular, viral, and trending videos. To summarise, you have access to a wealth of entertaining material. However, the TikTok app is not available on Roku's channel store. As a result, you can't just install it and start using it right away. You will have no choice except to take a different route. This complete guide will show you how to watch TikTok on Roku TV. 
Also See: Delete Apps on iPhone
How to Watch TikTok on Roku?
Mirroring your phone's screen to your Roku TV is the most popular and convenient way to utilize TikTok. If your Roku device has OS 7.7, the screen mirroring feature will be enabled by default. However, if this is not the case, you should first perform a device update. The update option in your Roku TV's settings will allow you to upgrade your Roku TV. On Roku TV, there are three ways to stream TikTok-
Using an Android device to stream TikTok
Using an iOS device to stream TikTok
Using a PC to stream TikTok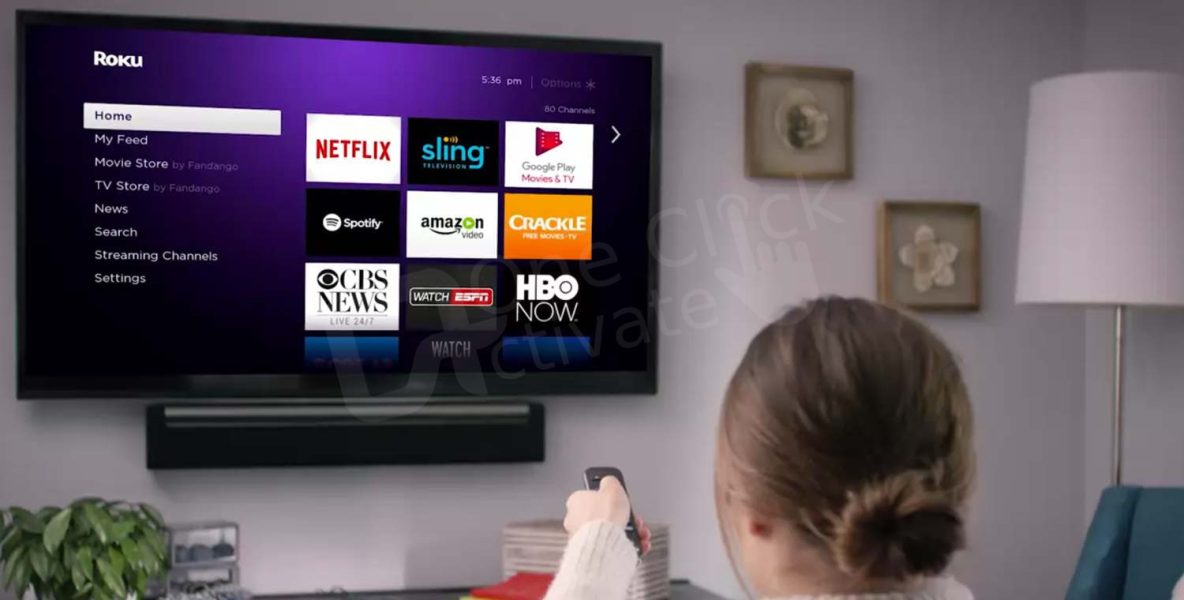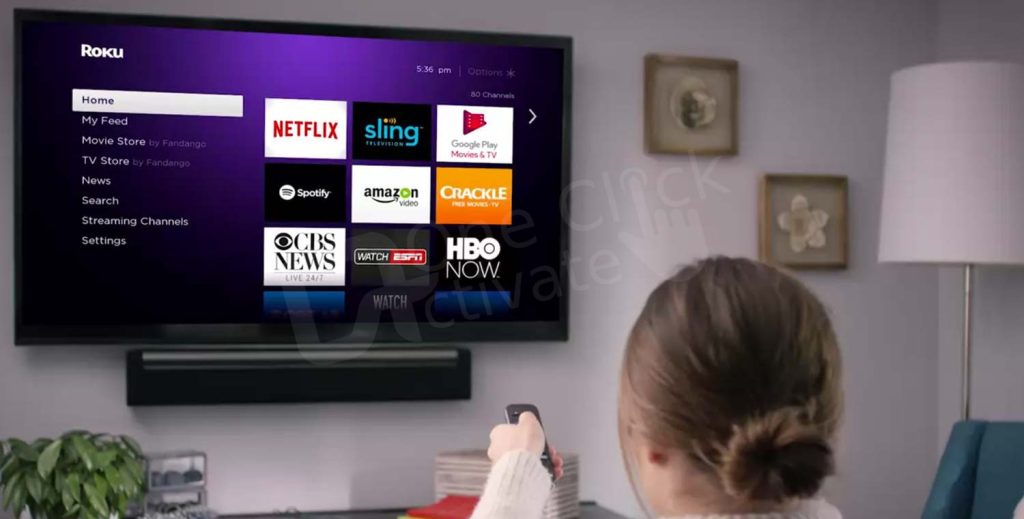 Are you an iOS user? Here are some quickest smart ways to Delete Apps on iPhone
Method 1: Using an Android to Stream TikTok
Because TikTok isn't available in the official Roku store, you can use screen mirroring instead.
Download and install the TikTok app.
Before you begin, make sure you have the TikTok app installed on your phone. Those who haven't done so yet can get it via the Google Play Store.
Verify Internet Access
Make sure your Roku TV and smartphone are both connected to the same Wi-Fi network.
Turn on the Screen Mirroring feature
Screen mirroring is available in the Roku TV system settings. After that, choose Screen mirroring mode.
Pick Your Favorite Option
Choose between "Prompt" and "Always allow" as your preferred option.
Pick a Casting Option
You must use your phone's screen mirroring or casting feature. Follow these steps to do so- Swipe down the notification bar on your phone to access the Settings menu, select Bluetooth and connect your device, Then select Connection preferences, choose the option cast, and Finally, choose Roku Player as the final step.
Roku displays a connection code that you must enter on your phone as soon as you press it. If no code is required, Roku TV should begin loading, and you should see your phone screen on Roku TV after a few seconds.
Decide on what you'd want to see
Your TV screen will now appear to be identical to that of your phone. Start watching videos on your Roku TV by opening the TikTok app on your phone.
Also, read our step by step guide to Install VPN on Roku
Method 2: Using an iOS device to stream TikTok
Get the TikTok app on your phone.
Download the TikTok app and log in if you don't already have it on your iPhone.
Verify Internet Access
To use Tiktok on Roku, make sure your iOS and Roku devices are connected to the same Wi-Fi network.
Choose the Screen Mirroring option
To launch the Control Center, swipe down from the top and hit the Screen Mirroring option. Choose your Roku device now. If the code is required, glance at your TV screen; Roku TV will display the code.
Select the Content You Wish to View
Finally, on your Roku device, choose the video you want to view and enjoy Tiktok.
Also Read: Activate eSim on iPhone
How do you use AirPlay to get TikTok on my Roku TV?
With the advent of AirPlay to iOS devices, iPhone owners can now project their screens onto their TVs much more easily. Unless you upgrade your Roku TV, you won't be able to use this feature. You can use the app on both your iPhone and Roku TV if they are connected to the same Wi-Fi network.
Select Settings from the TV's home screen.
Click on an Apple AirPlay & HomeKit icon.
Make sure AirPlay is turned on, then choose Require Code from the drop-down menu.
You now have several choices, but we recommend First Time Only.
Go to the app store and download TikTok if you haven't already. After that, log in to your account.
To open the control center, swipe down from the top right corner or the bottom edge of the screen, depending on your iPhone model.
Select Screen Mirroring from the drop-down menu.
The search results will include your Roku device. Simply click on it. A code is now displayed on Roku TV. On your iPhone, type it in.
That's all there is to it; the rest of the day may be spent perusing TikTok.
Method 3: Using a PC to Stream TikTok
Make sure your PC and Roku are both connected to the same Wi-Fi network.
In the lower right corner, click the notification tab.
Select Connect from the expanded menu.
The Roku device(s) should appear after that. Select the proper option.
If the connection is successful, your computer screen appears on your Roku-connected TV.
Now go to the TikTok official website and start watching videos. We suggest that you sign up for TikTok so that you may view tailored content.
Trending: Install Instagram on FireStick
Final Thoughts
We've covered all you need to know about using your Roku TV to watch TikTok videos. Because TikTok cannot be installed directly on a Roku TV, screen mirroring is the only way to watch its content.
To increase your Roku watching options, you may now use your smartphone as an external display. Now you can easily watch TikTok on Roku!