The Top QuillBot Alternatives in 2023: Latest Update
Published On : January 12, 2023 by: Anjali Latwal/Category(s) : Trending
You can wish to rewrite your content for a variety of reasons. For instance, you might wish to compose a better text version utilizing more synonyms to vary it up and make it more distinctive. And it is during these times, that paraphrasing tools like QuillBot come into the picture. They help you enhance your work and give it a new picture. Therefore, in this article, we will tell you all about the various benefits of a paraphraser and the top QuillBot alternatives that you can use to brush up on your work.
About QuillBot
The well-known paraphrase application QuillBot employs artificial intelligence to rewrite your writing. QuillBot automatically changes some of those phrases and reword certain sentences so that you don't use the same frequent terms throughout your post. Additionally, it provides you with optional extra paraphrase ideas that you can include with a click but aren't automatically included.
If the article doesn't pass a plagiarism analyzer like Copyscape, you could also wish to reword it. It can even be material that you have already written, but QuillBot will change it up to make it seem original. QuillBot employs AI, thus the finished product will seem quite natural and won't appear to have been spun by a machine.
Do not Miss: Activate Lowe's Credit Card Online via lowes.com activate (2023)
QuillBot features three tools in total:
The Rephraser: It is a tool that rephrases your statements and suggests synonyms and alternative wording.
The Summarizer: It is a tool that paraphrases and summaries your text. In essence, it aids in the removal of filler material that is not crucial to the idea you want to express.
The Grammar Checker: It looks for grammatical errors in your material.
Nevertheless, there is a character restriction for both the commercial edition and the free version. QuillBot is thus not the best choice for exceptionally big articles that are beyond 10,000 characters (those are characters, not words). It is not a very appealing choice if you want to swiftly rewrite a number of blog entries since you cannot upload numerous articles for authoring at once.
Additionally, QuillBot's rephrasing tool has a hit-and-miss nature. The redo option, which enables you to acquire a fresh paraphrase result if you don't like the previous one, makes this particularly true. The outcomes of paraphrasing may sometimes be strange and even amusing. Other times, the outcomes will be just astounding. One more thing: The grammar checker feature of QuillBot is currently in beta testing and has a lot of space for development. You would be better off using another program to check your grammar and spelling.
In this post, I'll discuss the top QuillBot alternatives that you can use for grammar checking, rephrasing, and spinning sentences. I'll provide both cost-free and premium options. Let's get started.
Interesting Read: Are you listed on True People Search? Here's why it is important to get the removal
The top QuillBot alternatives:
Spinbot:
If you need to produce longer articles, Spinbot is a superior free option to QuillBot. It permits far more rewriting than QuillBot does, up to 10,000 characters on the free plan. In actuality, both the free Spinbot plan and the premium QuillBot plan have the same character restriction.
To use Spinbot, you don't need to create an account. On the other side, while using QuillBot anonymously, you are restricted to only 400 characters, which is a tiny portion of what Spinbot permits. There is a premium plan offered by Spinbot that enables you to rewrite articles without any page adverts and without having to complete the Captcha. You may be able to save time that way. Starting at only $75 a year or $10 per month, it's very affordable.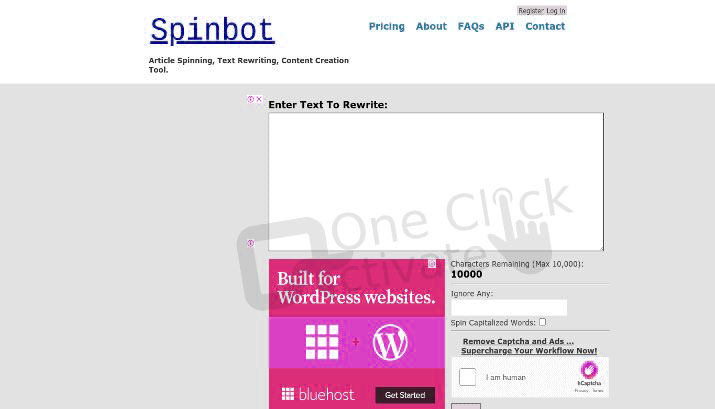 Conversion AI and even Jarvis were previous names for Jasper AI. It is among the greatest QuillBot options for creating original, convincing content. The program allows you to paste an article you've written, and it will expertly rewrite it for you. Provide a prompt, and the program will produce content or advertisement material that seems genuine and human (either short-form or long-form content, based on your subscription).
Jasper AI offers the following services:
Create product descriptions for online stores.
To get beyond writer's block, gather blog post ideas.
Create marketing text for your goods and services.
A brief statement should be extended into a larger, more imaginative, and more engaging sentence.
Create beginning sentences for articles so that you may expand on them later.
Generate text for the posts and headlines of Facebook ads.
Ideas for list articles.
Create a bio for your online presence or that of your business.
Generate material for the introductions, descriptions, and titles of videos.
And more, much more!
In contrast to QuillBot, which lets you spin an article after you've written it, Jasper creates AI-based material entirely from scratch using the keywords or themes you provide! Even better, you can instruct the program to create long-form material based on your written introduction or subject outline. You don't need to do anything; just sit back and watch as the tool uses machine learning to produce gorgeous, naturally sounding content.
Jasper interacts with Surfer SEO, an SEO tool that helps you optimize content for keyword frequency and better ranks (you'll need a separate membership for that). The material the tool produces will be optimized for keyword rankings and seem natural. Additionally, you can translate text into more than 25 additional languages from English. With modern internet translation systems like Google Translate, the finished product will sound natural in the target language.
Jasper offers the Starter and Boss Mode packages.
You can create short-form content, such as blog introductory paragraphs, product descriptions, ad text, and more, with the Starter plan, which costs $29 per month. You are limited to 20,000 words each month. The price rises if you request more words. For 50,000 words, the Boss Mode plan costs $59 per month. Additionally, 700,000 words are available at a bespoke cost.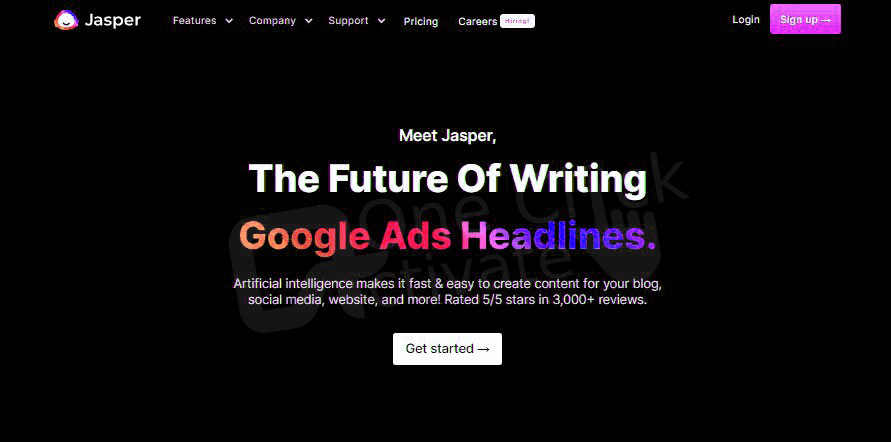 Paraphraser.io is a great free alternative to QuillBot. You can restate up to 1,000 words on Paraphraser.io without making an account, which is greater than QuillBot's 400-word restriction when you're not logged in. For the kind of material, you wish to create, you can choose between three modes:
Fluency
Standard
Creative
The fact that different languages are supported by Paraphraser.io is one of its amazing features. You may rephrase in addition to English in:
Chinese
Spanish
Russian
German
Vietnamese
Indonesian
French
Turkish
Dutch
Japanese
Norwegian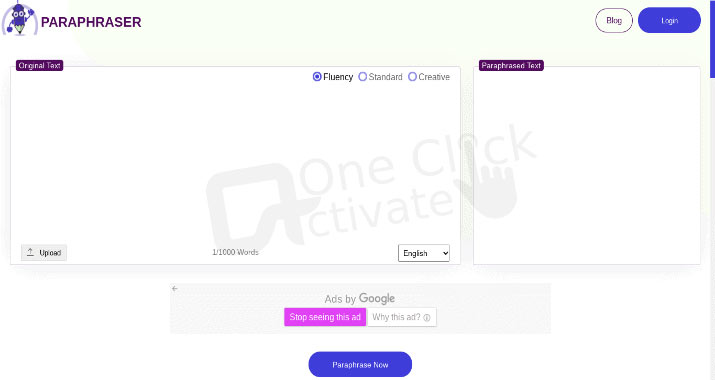 It is a fantastic free alternative to QuillBot since, although free and without requiring you to form an account, it does not have the same character constraints that QuillBot has. You will only be able to rephrase articles with a maximum of 400 characters if you don't register for a QuillBot account. In reality, Rewriter Tools is a collection of five unique tools:
Spinner: This program mechanically spins your material to produce a fresh, original article.
Rewriter: This program likewise rewrites your articles, but it provides you greater control over what you want to be changed and how certain words should be changed.
Paraphraser: Similar to the Article Rewriter tool, the paraphrasing tool allows you to paraphrase sentences, phrases, and paragraphs.
Grammar Checker: This program looks for and fixes grammatical errors.
Word Counter: This tool estimates the word count of your content.
Also read: Opt-out of Fast people Search. Here's how
While somewhat sluggish, Rewriter Tools is still valuable. Try the Paraphrasing Tool or the Article Rewriter if you don't like the outcomes of one tool, such as the Article Spinner.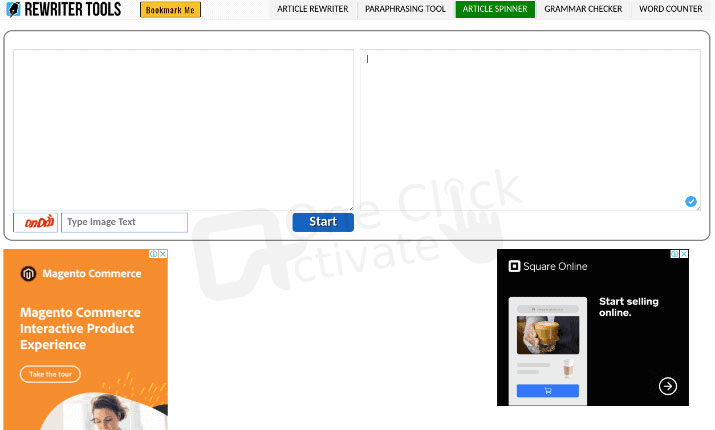 Both a paraphrasing tool and a spin bot tool are available in Project Topics. The Project Topics Paraphrase tool is not only completely free to use. But also doesn't seem to have the same character limitations that QuillBot imposes on you if you don't create an account. Additionally, you can rephrase in practically any language since Project Topics supports over 100 different languages.
The option to omit terms is a great feature of Project Topics that QuillBot does not provide. Sometimes you'll want to avoid rephrasing certain terms; type them in the exclusion area, and the tool won't substitute synonyms for them. The paraphrase tool in Project Topics also has a grammar checker. So, many it can easily catch some grammatical errors and fix them automatically.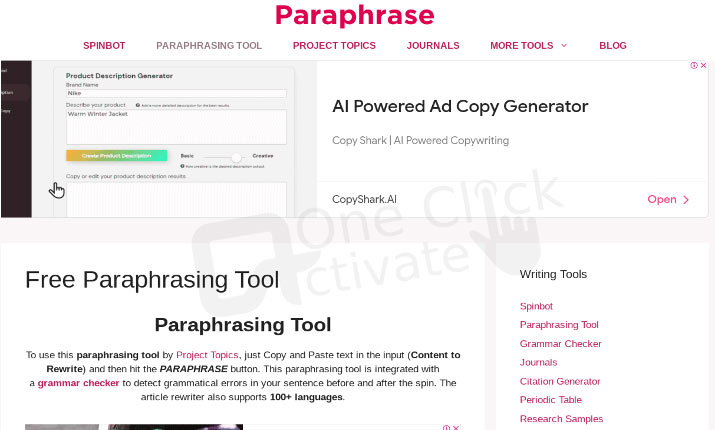 Another great free QuillBot alternative is the Paraphrasing Tool. It lets you reword up to 10,000 characters without even creating an account, in contrast to QuillBot. Usage of it is totally free. If you wish to paraphrase capitalized terms as well, you can click a box in the paraphrasing tool. The program automatically thinks that capitalized words are distinct nouns. And that you need to maintain consistency throughout your content, such as names of places or individuals. However, you can also reword capitalized terms if you prefer.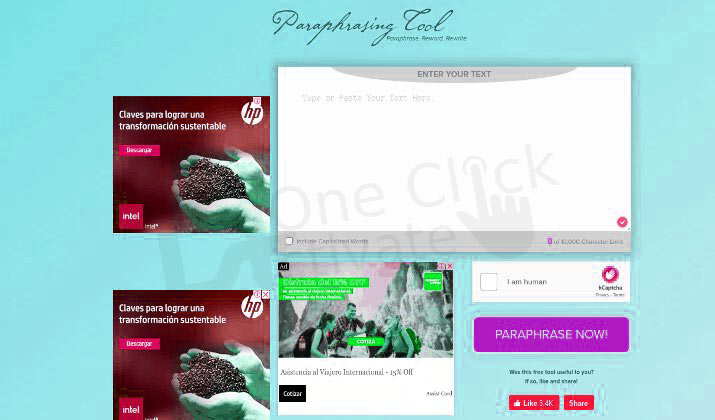 Although Grammarly isn't precisely a sentence-spinning tool, it does let you rearrange words and phrases. At its essence, it functions as a grammar checker. And if you have the premium edition, the grammar checker is much better than QuillBot's grammar checker. Even on the free plan, Grammarly will point out spelling and grammatical errors. But the premium plan will offer you access to more sophisticated grammar repairs.
However, Grammarly also offers sentence and phrase restructuring assistance. Grammarly will rewrite your sentences when they are too complex in order to make them clearer and easy to read. Additionally, it will recommend synonyms for any terms you often use or that are overused generally. By just double-clicking any word, Grammarly will provide you with a list of possible synonyms. This allows you to choose one that best captures your intended meaning.
One of Grammarly's great features is that it offers a Chrome plugin that works on any website. The Chrome extension will not only correct spelling and grammatical errors, but it will also let you look for synonyms for any term, making your material seem more original. Keep in mind that the advanced grammar and phrase rearrangement tools need the premium plan. You can click on words to obtain synonym ideas on the free plan in addition to receiving simple spelling and grammatical repairs.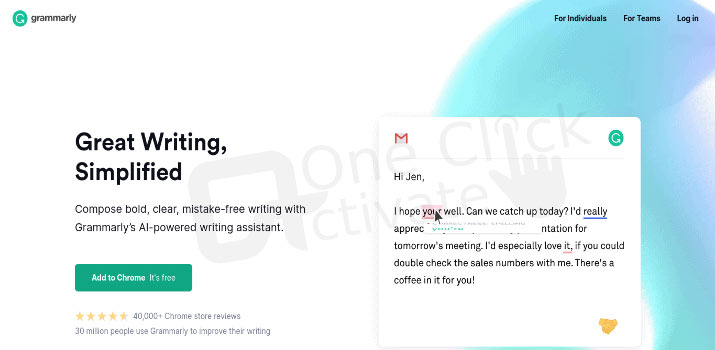 Article Rewriter Tool is a superior QuillBot replacement. It enables you to prevent some phrases from rephrasing, unlike QuillBot. Additionally, you can use it without having to register for an account since it is completely free. For those who use it for free without creating an account, it does not have the same character count limitations as QuillBot does. If you want the article to paraphrase and spin capitalized terms as well, you can tick a box while you're spinning it.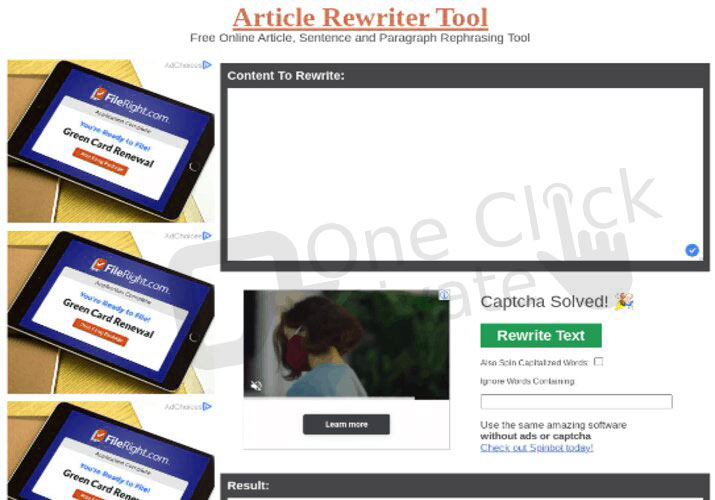 In contrast to QuillBot, SpinRewriter allows both bulk uploads as well as bulk exports. In other words, you can rapidly produce up to 1,000 versions of each article you post, export them all, and upload additional articles to rewrite them in bulk. Because Spin Rewriter and Copyscape are present together, you can be certain that Copyscape will accept all the alterations the tool suggests.
Additionally, SpinRewriter has integrated grammar and spell checking. It will check an article for errors in grammar and spelling before rewriting it for you, ensuring that the final product is error-free as well. SpinRewriter ensures that the articles it spins seem natural, as if a person authored them, by using Emulated Natural Language technology.
This is not a brand-new tool; SpinRewriter has been in existence since 2011. Since then, the tool's proprietors have been progressively enhancing it and adding new features.
SpinRewriter is not free, but if you join up for the annual plan, which is now $77/year, you may try it out for five days without paying anything. The annual subscription is clearly the better option given that the monthly plan costs $47/month and offers the same benefits.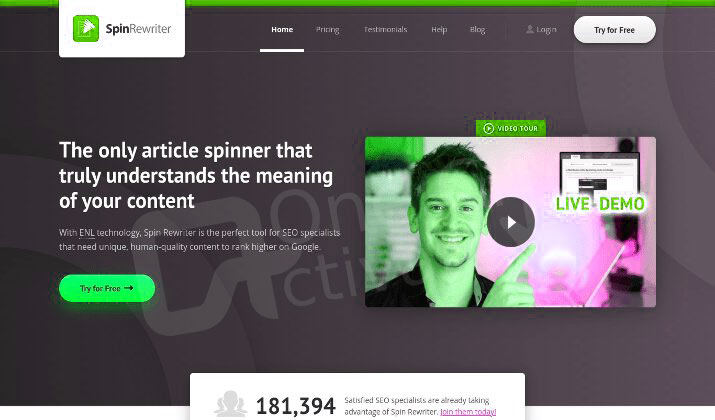 Author's Recommendation: Plex TV Activate Via Plex.TvLink/Activate
While Spinner Chief includes both an online and downloaded desktop version, QuillBot is an online tool for paraphrasing. Spinner Chief is a wonderful option for individuals who don't like working in the cloud since few spinners offer both versions (the majority only have an online version).
QuillBot does not also have a team plan. Spinner Chief does, however, offer a team plan that is ideal for groups working on projects together and has features like a team thesaurus. Additionally, Spinner Chief provides you the option to Batch-spin articles that you submit in bulk. It is not a feature that QuillBot provides. To ensure that the articles are written precisely as you want them to, you can even add rewriting rules.
If you need to rewrite anything that is more straightforward, Spinner Chief is an excellent tool to utilize since it also offers a free version. If your requirements are more sophisticated, you may also purchase premium licenses, which provide you access to better, more accurate, and more personalized spin results.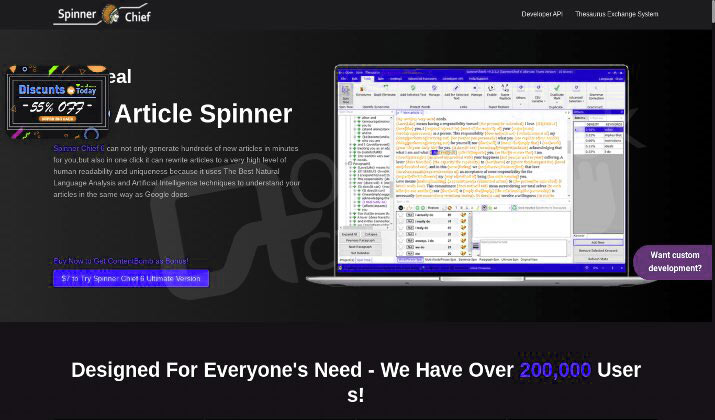 Conclusion
Regarding the quality of the spun content it produces, QuillBot is a rather effective tool. Jasper and Spinbot, on the other hand, is a far superior substitute and the top QuillBot alternatives for obtaining genuine, human-sounding outcomes. It's also a great option since you can create content from start without even writing an article first. The fact that it costs money is the sole drawback. Though the quality of the spun pieces they generate may be hit or miss, I would recommend Spinbot or Spinner Chief if you're searching for a free QuillBot substitute without the character limitations.
You must always read and revise the article manually since practically all AI article rewriting technologies are not flawless. In this method, you can correct artificial language, which will inevitably appear in practically all AI technologies.