Target Gift Card Balance Check: The Complete Guide
Published On : November 8, 2022 by: Anjali Latwal/Category(s) : Banking & Finance
Have you been gifted a Target gift card without a monetary value being specified on it, or have you already used the card and want to perform a Target Gift Card balance check? You're undoubtedly curious about the easiest way to check how much money is left on your Target gift card. We are here to assist you in every manner that we possibly can. You'll discover all you need to know about the Target Gift Card, including the complete target gift card balance check process in our guide. Let's begin.
New and renowned features of Target Gift Card for you: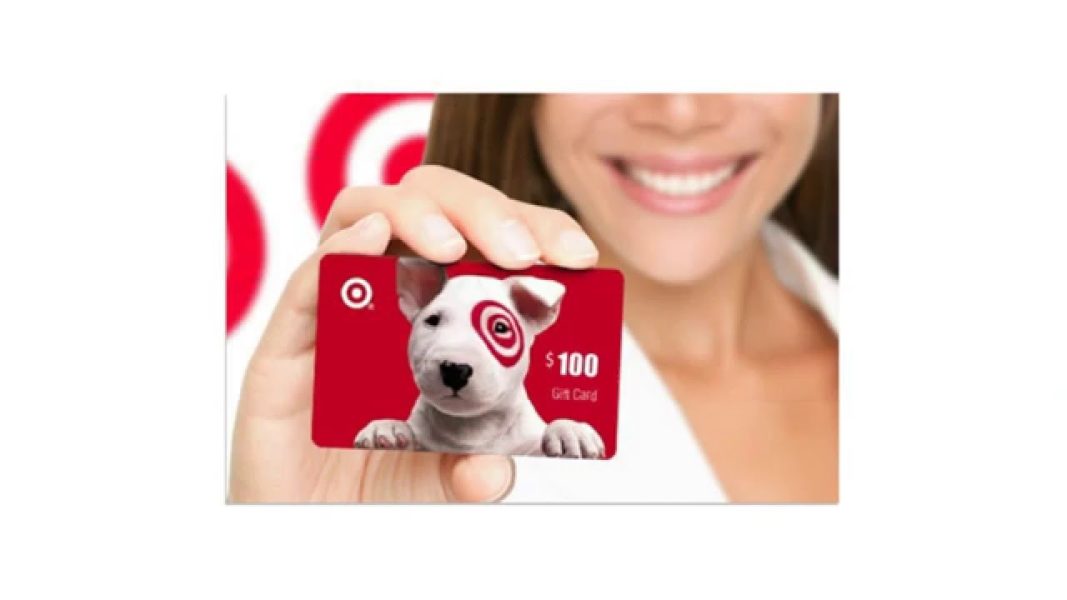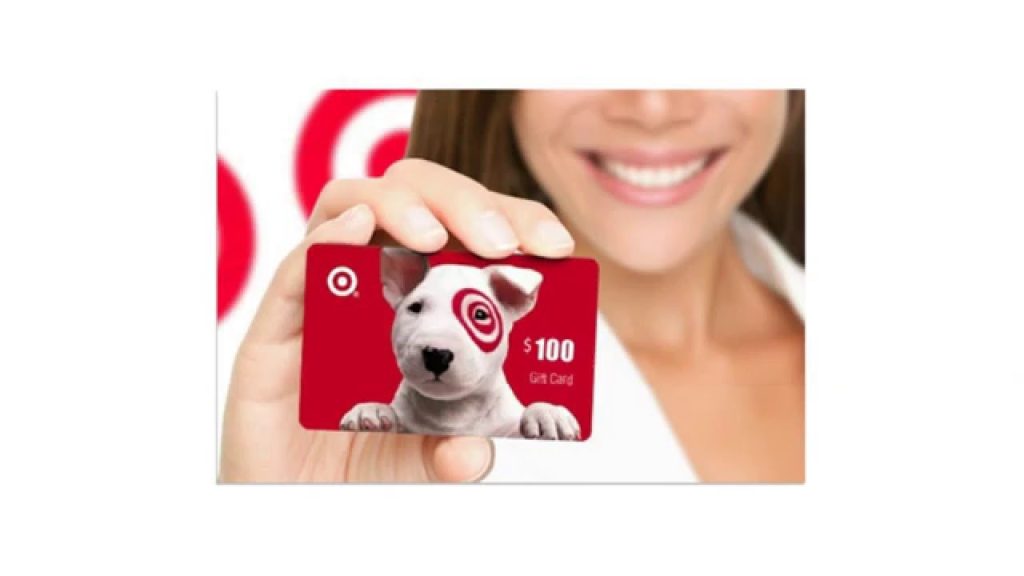 Gift cards from Target are designed to look like credit or debit cards from the retailer. You can get a target gift card online for yourself and put money on it so that you can spend it at Target. On the other hand, you are far more likely to get one of these great cards as a present from a friend or a member of your family. A real one may carry any amount between $5 and $500 if it is bought and loaded at the shop where it was purchased. If you buy it and fill it up with money online, it can store anywhere from $5 to $1,000. There is now the option to purchase Target gift cards online.
You can get these cards by using the store's app or shopping for them online.
They can contain anything from $5 to $200 at a time. The maximum amount has been lowered to safeguard customers from fraudulent activity.
In most cases, you will be notified of the amount, which will save you from the obligation of immediately checking the balance on your Target gift card.
You will be able to recognize one of them by a number of distinct characteristics. The first is denoted by the well-known emblem, a bullseye in a red circle.
In addition, some identifying information should be written on the reverse of the card.
Target gift card balance check: Step-by-Step Instructions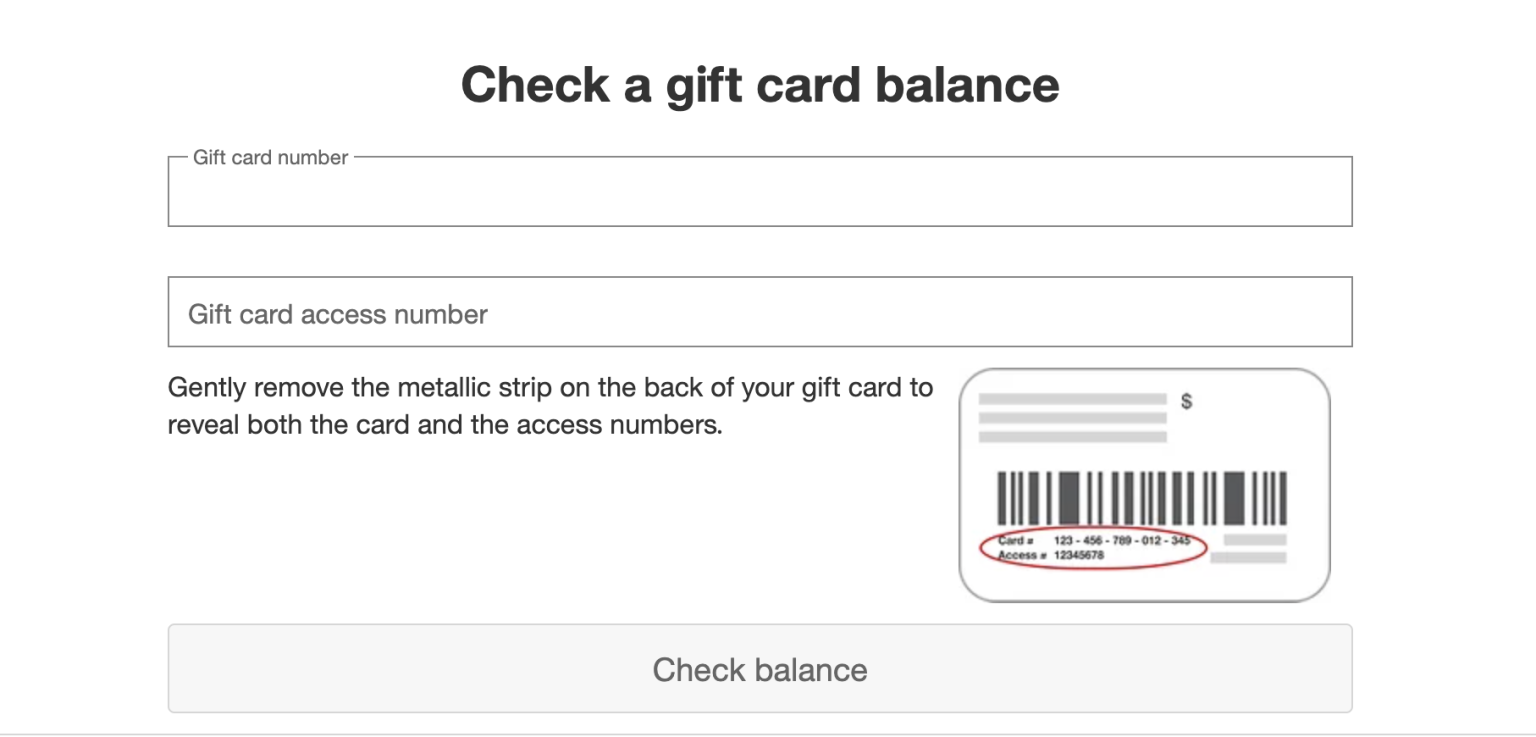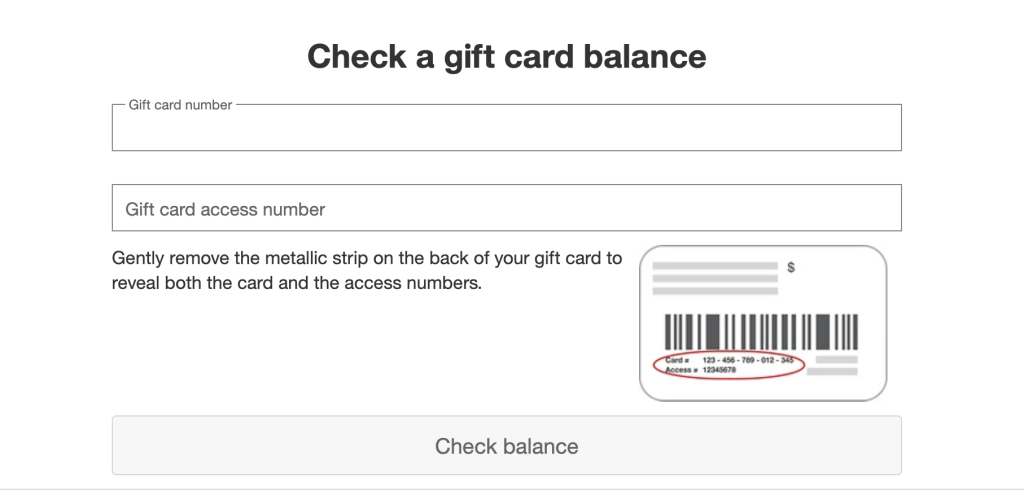 Target Gift cards can be used to buy a wide range of goods, including alcoholic beverages, at any Target location or online at Target.com. Gift cards can be used at any Target shop. There is a large selection of gift cards available for purchase at Target. These may come in the form of physical Target Gift Cards, mobile Target Gift Cards, or electronic Target Gift Cards, all of which are great options for giving to close friends and family members as presents. It is essential that you be aware of how to check the balance on a Target gift card if you already own one and have just bought it for yourself, received it as a gift, or have plans to present it to someone else in the near future. The following is a list of several ways that you can use to check your Target Gift Card balance:
Using the phone verification system:
There are two choices available to you if you want to contact Target in order to find out how much money is currently on your card.
You can contact the customer care number for Target, mentioned below, or the target gift card balance phone number, which is 1-888-729-7331.
You will be required to provide some information and follow a few steps after dialing any one of the numbers.
After that, you will be alerted of your Target gift card balance that is still available.
Via the Target app:
It is important to note that if you use the store's app, you won't even need to look for "Target check balance."
After you have uploaded your card to your account, the balance of the card will always be visible in the appropriate section.
As you continue to spend money from the fund, it will eventually be depleted completely.
It is probably the easiest method to monitor how much money is still available on your Target gift card. Those who do not have access to a smartphone or who are unable to download this application will not be able to utilize the mobile way for checking the amount on a Target gift card.
Online:
Click Here in order to check the balance on your Target gift card.
When you reach this page, you will need to follow the two instructions that are provided.
You will be required to input the number that is located on the reverse side of your card.
After that, you will be required to input an access number.
It's possible that you'll have to scratch an actual card in order to disclose the code.
After that, choose the option to check your balance. And the remaining funds on your card will become visible to you.
Reader's favorite gift cards Prepaid Gift Balance Cards, Duchess Crown Card
Do You Have Any Balances on Any Unused Gift Cards for Target? Here's what to do with it:
Don't get rid of your Target gift card just because it has a few dollars left on it after you've purchased everything you wanted to buy with it. You have enough money left over to buy something cheap, like a cup of coffee at the Target Café. There is also the possibility of combining the contested gift card with the following:
Your remaining amount on the gift card you purchased from Target: You are allowed to use a maximum of 10 gift cards for each transaction. The good news is that a gift card's balance will remain valid for at least five years after the purchase date, even if the card has not been used. This implies that you can save your unused gift cards for later usage. And make a purchase with the combined value of all of them.
Credit Card: Target will initially utilize the cash on any gift cards you have in your possession before billing your credit card for the purchase.
Cash: The third choice is to convert the sum that is still on your Target gift card into cash.
How to get a Target gift card online?
If users follow the methods outlined below, it will become simple for them to purchase Target gift cards:
1. From the Retail Outlet:
Gift cards for Target can be purchased quickly and simply from any of the partnering merchants. Simply going into the shop and requesting the gift card from the clerk is all that is required of him. After you have made the required payment, you can claim the gift card as your own.
2. From the online store at www.target.com:
Users can simply receive several sorts of Target gift cards via the official website of the firm. It is located at target.com/checkbalance. Here's how to do it:
You should begin by going to the official website of Target.com as your initial step.
Now, choose the sort of gift card that best suits your needs.
The next step is to choose a layout from the available alternatives.
After that, choose the amount that will be put on the gift card.
Choose the method of delivery that you would like for the gift card.
You also have the option of sending an email, a letter, or a text message with it.
After deciding on a mode of shipment, click the "Add to basket" button.
After that, pick the option to "View cart and check out."
You can choose the number of gift cards that you would like.
Click "I'm ready to check out" at the bottom of the page, and then continue with the payment.
Target gift card balance scopes don't match: What does it mean?
The most likely causes are that the card has not yet been activated, the cashier is processing the incorrect kind of transaction, or the dollar amount that is being charged is incorrect. So, try to verify and correct these issues if your Target gift card balance scopes don't match.
Conclusion: So, in order to check your Target Visa gift card balance, these are the steps to take. You can determine the remaining amount on your Target gift card using one of the two techniques described above. Check the balance on your Target gift card by using the way that is most convenient for you. I hope you find this information helpful in determining the balance on your Target gift card. Also, please check out our other guides on how to check your Amazon gift card balance, and how to check your visa gift card balance.