A thorough handbook to check Student Loan Balance
Published On : October 31, 2022 by: Anjali Latwal/Category(s) : Banking & Finance
If you have paid for your education using a federal government student loan, you may have more than one loan since the money was borrowed over a longer period of time. If you have taken out private student loans in addition to federal ones, you may owe considerably more money than you thought. It's possible that you won't be able to keep up with all of your loan payments if you haven't refinanced or consolidated your debt. This article will explain how to check your Federal Student Loan Balance, along with a bunch of other important information. Let's begin.
How to Check Federal Student Loan Balance?
In the event that you took out a loan from the United States Department of Education, there are a few distinct methods by which you can determine the current status of your U.S. department of education loan payment. Let's find them out: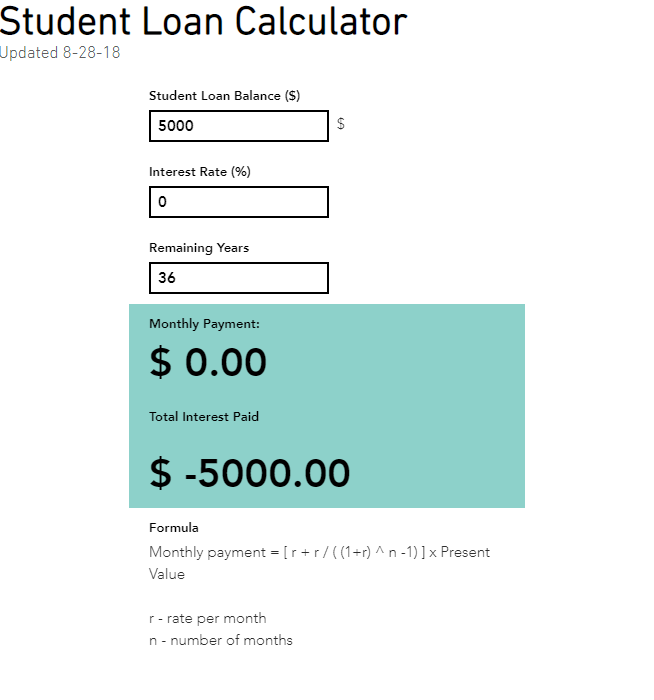 1. Using the National Student Loan Data System (NSLDS)
The National Student Loan Data System is maintained by the U.S. Department of Education. You have the option to register for a Federal Student Aid ID (FSA ID) or log in with an existing Student loan login account when you visit this page.
You will get to know about the following from the NSLDS:
Your federal student loan balance.
The kind of loans that you have (such as whether or not they are subsidized or unsubsidized)
Payment status
The interest rate applicable to each loan
Your loan servicing company (you could have more than one)
2: By Getting in Touch with Your School.
There are a few instances in which not all loans are shown in the National Student Loan Data System. For instance, loans such as parent PLUS loans that you didn't take out yourself would be shown on your parent's credit record rather than your own. In addition to that, not all loan organizations are required to report to the NSLDS on a regular basis. Because of this, it is possible that you will not uncover all of your debts, particularly if you have recently borrowed money.
Get in touch with the office of financial assistance at your institution if you want to check on the status of all of your student loans.
They will have the ability to check your account information, which will include details about any loans that have been completed in your name.
Bear in mind that even if you are able to get information on the lender that issued your loan when you were attending school, there is still a possibility that the loan has been sold to a different investor after that time.
You may still communicate with the loan servicer listed on the documents. But if you discover that your loan has been transferred to the portfolio of a new organization, you may need to do a little bit more research.
Author's recommendation: Check Old Navy Gift Card Balance
How can I find my Student Loans (Private)?
Loan processing is handled independently by each individual private student lender, and there is no centralized database for private loans. If you are unclear about how to get started, consider using the following tips:
1: Make contact with the college or institution you attend: The financial aid office at your school will have all of the facts about your first loan and will be able to tell you what firm originated your loan.
2: Make contact with your original lending institution: It's possible that the company that originated your loan is also the one servicing it now, but this isn't always the case. Make contact with the lender that gave you the money initially and ask them if they can help you find out who is now holding your debts. It's possible that you'll need to contact a number of different service providers in order to get the most recent information.
3: Examine the report of your credit score: Use the website www.annualcreditreport.com if you are unable to identify the original lender or are unsure how to locate them. You will get access to your credit score from each of the three main credit agencies (Equifax, Experian, and TransUnion) when you use this. You will find information on the original loan servicer, which will provide you with a starting point.
Joe Biden Student Loans Forgiveness 2022
President Joe Biden stated that the administration will fulfill the promise that the President made during his campaign to deliver relief from student loan debt to millions of Americans by canceling $10,000 worth of federal student loans for most borrowers.
Borrowers can only participate in the program if they have an annual income of less than $125,000 for individuals or less than $250,000 for married couples or those who are the primary breadwinners in their homes. Pell Grant holders who satisfy the necessary income criterion are also included in the scheme and are eligible to receive up to $20,000 in financial assistance. Private debt borrowers are not entitled to relief.
Check the balance of True Link Card with our trending guide
How to check student loan forgiveness by Biden?
Check your tax returns for 2020 and 2021 to see whether your yearly income is substantial enough to reach the threshold. According to the opinions of tax specialists, the administration is likely to estimate your annual income using either one of those forms or both of them.
By signing into your Free Application for Federal Student Aid (FAFSA) account using your FSA ID, you may determine whether you are a beneficiary of the Pell Grant and whether or not you are eligible for further assistance. Your student assistance report (SAR), which provides information on the many types of financial aid awards you have earned, including any Pell Grants, should be accessible via the site. This information is also contained in the letter of financial aid award notification that was sent to you by the college or university that you attended.
Conclusion: So, this is how you can check your Student Loan Balance, both Federal and Private. We've also listed ways for you to check whether you satisfy the basic criteria for student loan forgiveness by Biden. With this, we hope that you will find our article useful.