How do I watch & Stream Rede TV Brazil Online?
Published On : December 21, 2021 by: Manisha Sharma/Category(s) : Streaming Services
Learning a new language is a hobby for many people. Learning new languages increases our viewpoint and understanding. But learning a new language and being able to memorize its rules is not enough. You require continuous practice all the time. You should even try listening to a lot of content in that content. In such a case, what would be more exciting than watching a new amazing in that language! In this article, we are going to discuss such a thing only and that is how to Stream Rede TV online. Rede TV is a very popular Brazil TV network channel. The channel is quite popular for its shows in Brazil. As a matter of fact, Rede TV is a Portuguese channel. So, if you are learning Portuguese then you should watch and stream Rede TV Brazil online.
About Rede TV
Rede TV is a Portuguese language-based channel Brazilian TV network. Marcelo de Carvalho and Amilcare Dallevo are the owners of the channel. The Rede TV channel is quite popular and it is even among the top five important and major networks in Brazil. The Rede TV is the relaunch of an old channel known by the name Rede Manchete in the year 1999. As a matter of fact, Rede TV is the first-ever TV network to broadcast its shows in 3D globally. The headquarter of Rede TV are situated in Osasco, known y the name Digital Television Center. The Rede TV is a great platform to watch exciting shows in the Portuguese language. Hence, you can try to watch and stream Rede TV Brazil online on your mobile or phone at any time.
Some History of Rede TV
Do you know that initially Rede Manchete's license was actually sold to the famous TeleTV group! However, the TeleTV network stopped operation just two days after the deal. And simultaneously, Rede TV started to look and test broadcasts during the same time as TV. It even aired some of the shows of Rede Manchete temporarily and an improved version of its daily newscast. Isn't that exciting! To me, it's a savory fact. Later following the previous events, finally Rede TV began its broadcasts officially. This happened on the 15th of November 1999.
The programming of Rede TV consists of mainly talk shows, soap operas, comedy, audience shows, feminine showbiz, and TV series. As a matter of fact, Rede TV was the first-ever Brazilian network to make shows in high-definition content for their channel. Pânico na TV is the first show globally that was transmitted in 3D over a free-to-play Channel. Rede TV's success is just growing and the network is ever increasing its limits.
Why watch and stream Rede TV Brazil online? -Benefits from watching Rede TV
There are some great advantages of watching the Rede TV channel from any corner of the world. These range from entertainment related to others.
With Rede TV get on-demand entertaining content in the Portuguese language.
Great show for practicing while learning a new language.
On Rede TV, watch amazing shows in 3D broadcast, the first ever in the world.
Watch all the Brazilian shows in high definition.
Get to experience a lot of quality content and exciting shows to share with your Portuguese speaking friends and family.
What are some of the shows to watch on Rede TV?
Listening to people talking in a different language and simultaneously reading the subtitles is a good way of enhancing the command over that language. The Rede TV channel primarily airs Portuguese TV shows, movies, news, etc. So, some popular shows on Rede TV are:
Entubados
Sexo a 3
Insomnia
Interligado
GAS Sound
Operação de Risco
Mega Senha
A Melhor Viagem
Conexão Models
Sob Medida
O Céu é o Limite
Estação Teen
Clube das Mulheres
Apartamento das Modelos
Receita Pop
Taxi do Milão
O Último Passageiro
TV Fama
The Bachelor Brasil
Dr. Hollywood
How to watch Rede TV Brazil online?
To many of us, who are not residents of Brazil. You will find hardships in getting the channel. Factually, due to geological issues, the channel is not available in many countries outside Brazil. Such a story is quite common for many TV channels that have operations in specific regions. But does it mean that you have to go to Brazil to watch and stream Rede TV? Well, not at all. Technology has enabled us to do a lot of things in our comfort zones. As a matter of fact, you can stream any channel of your choice while being in any region of the world. All you will need is a device to stream and internet connect ad most importantly a VPN or Virtual Private Network.
A VPN enables one to access the content of other countries which is inaccessible in your country. This happens as it actually hides your Ip address from the network and the service. Alternatively, you can select whichever country you want to be from. These VPN services are available through many apps and browser extensions.
To access a VPN, first select the VPN of your choice from the internet.
Now, download the app or browser extension and install it on your device.
You will have to log in if it prompts you to.
After that open the app or extension and select the country of your choice.
For example, if you want to watch shows of Brazil then select Brazil from the available list of countries.
Once, you have selected the country, you will be automatically using a VPN.
Now either start a fresh search on the browser or refresh the page. You will be able to access the content available in that country at any time.
However, you need to keep in mind that some VPN get automatically deactivated once the browser is closed. So, be sure to reactivate it before your next search.
Also Read: Watch Antena 3
Some popular VPN examples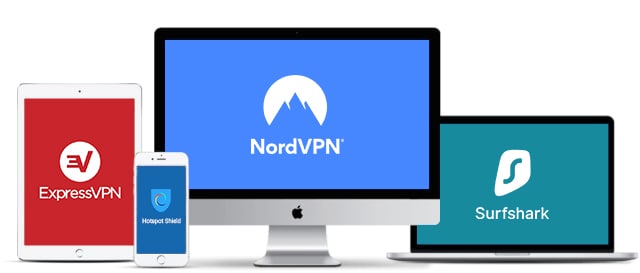 NordVPN
Surfshark
ExpressVPN
CyberGhost, Hoxx VPN, etc. are VPN extensions for Firefox.
Browsec, TunnelBear, etc. are VPN extensions for Chrome.