Guide to stream Nintendo Switch to Twitch
Published On : September 11, 2022 by: Anjali Latwal/Category(s) : Gaming
What's the best way to engage your audience and get more views and followers on your channel? Stream the Nintendo Switch console to Twitch. The tremendous success of computer game releases such as "The Legend of Zelda: Breath of the Wild" as well as "Animal Crossing" has resulted in the development of a considerable industry catering to viewers who are keen to watch playthroughs of their preferred video games.
Although most consoles, including Xbox One and PS4, are able to broadcast straight to Twitch, the process of doing so on a Switch device is a bit more involved. Using a capture card is going to be the simplest method for you to stream Nintendo Switch to Twitch. Even though this is the simplest way to connect a Switch so that it can be used for live streaming, there is another option for streaming a Switch game without the need of a capture card if you do not have the financial means to purchase one.
What do You need to Have in Order to Stream Nintendo Switch to Twitch?
You will need to stream using free streaming software and a video capture card in order to use Twitch because there is no app for the Switch that supports Twitch. In the steps that are provided below, we make use of OBS Studio and an Elgato HD60 S.
The following is a rundown of everything you need in order to stream Nintendo Switch to Twitch:
A computer: You can use any computer running Windows or macOS, but if you can find one with greater processing power, you'll be able to broadcast at a better quality.
Elgato Game Capture HD60 S: OBS Studio is compatible with the vast majority of capture devices, provided that they have a resolution of 1080p and a frame rate of 60 frames per second. However, those manufactured by Elgato are of very high quality, require little effort to set up, and are not too expensive. Twitch broadcasters employ a variety of capture devices, one of the most popular of which is the Elgato Game Capture HD60 S.
OBS Studio: This program, which is compatible with both Windows and macOS systems, is available for free download from the official OBS website.
Microphone: A microphone or headset is not required to begin streaming, although using any of these throughout your broadcast may considerably enhance the quality of the audio.
Webcam: The use of a webcam is not required to stream a basic gameplay video, but it is required if you want to include footage of yourself while you are actually playing the game.
How to Create Nintendo Account Step-by-Step!
Stream Nintendo Switch to Twitch
How to Establish a Connection Between Your Nintendo Switch System and Your Computer?
It is necessary for you to establish a connection between your Nintendo Switch console and your personal computer before you can begin streaming on Twitch. With this configuration, you will not lose the ability to monitor your games on the television set as you have in the past. These instructions were written with the Elgato Game Capture HD60 S in mind; however, you should not have any trouble adapting them to use with other capture devices of a similar kind.
Ensure that your Nintendo Switch is properly docked before continuing. Identify the HDMI cable that connects it to your television set and retrieve it. You will need to unplug the end that is attached to your TV and then reconnect it to your Elgato Game Capture HD60 S. The Elgato Game Capture HD60 S comes with a USB cable that must be plugged into your computer. And the gameplay footage will be sent to OBS Studio as a result of this action.
Here's how to do it:
Locate the HDMI cord that was included with the Elgato Game Capture HD60 S and then attach it to the device's HDMI Out port.
You need to connect the other end of this cable to the HDMI In port that is located on your television.
Now, when you play Nintendo Switch games on your TV, a copy of the video and audio is sent to your computer through the associated USB cord. This functionality was previously only available on Nintendo Switch handheld consoles.
Choose your Profile from the drop-down menu, then choose Account Settings.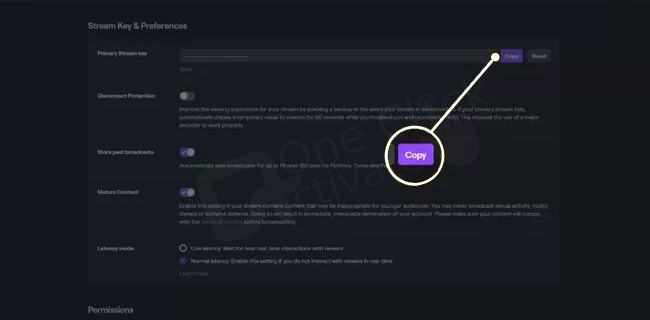 Click on the tab labeled Channel and Videos.
You will come across a part that is referred to as the Primary Stream Key. Simply by pressing the Copy button, your key will be copied into the clipboard.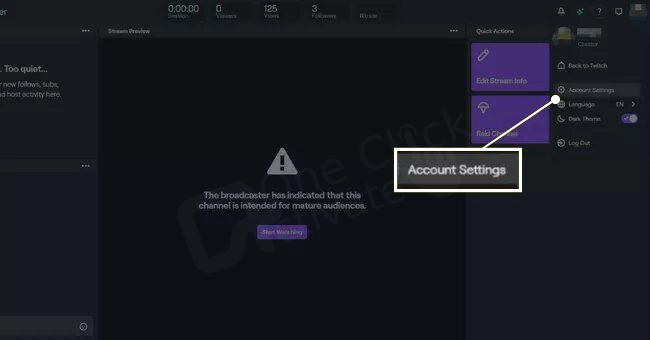 Make sure that Twitch is chosen in OBS Studio's Stream settings by navigating to the File menu. Then, click on Settings.
After that, cut and paste the key into the blank space provided, and then click the OK button. Whenever you stream using OBS Studio, the stream will now also be sent to Twitch.
Also Read: Fix Rocket League Activation Issues and Errors on Nintendo
How to utilize Nintendo Switch as your primary source of media?
Next, you will need to add your Nintendo Switch as a media source on your computer.
Choose Add > Video Capture Device from the context menu that appears when you right-click anywhere in OBS Studio.
Give this new layer a name that reflects its purpose. Every media source that you add to OBS Studio will necessitate the creation of a separate individual layer.
Locate your capture device in the menu that drops down, and then choose it.
Press Okay.
In OBS Studio, there should be a window that displays the live video coming from your Nintendo Switch.
It is now possible for you to use your mouse to resize it. And move it around in order to customize it to your preferences.
Repeat the steps from the previous section. But this time when you get to the "Video Capture Device" menu, choose the option that corresponds to your webcam. Do this so that you can record gameplay footage of yourself using the webcam.
If you want to record gameplay footage using a webcam, make sure that it is connected to your computer. And that it is turned on.
The camera window, in the same way as the Nintendo Switch footage, may be enlarged and dragged using your mouse.
In addition, OBS Studio supports the use of microphones and headsets. After they have been plugged in, the application should be able to identify them automatically. And the volume sliders may be used to control the levels at which they play. They are located at the bottom of the screen.
When you are ready to start streaming, you may do so by pressing the Start Streaming button. It is located in the lower-right corner of OBS Studio.
A Word of Caution Concerning Nintendo and Copyright
Nintendo is infamous for its efforts to safeguard its brands. Especially in contrast to other technology firms such as Microsoft and Sony. These firms encourage fans of their Xbox One and PlayStation 4 video games to broadcast gameplay on platforms like Twitch. It often submits takedown requests on video websites, citing copyright violations as the basis for the petitions.
Fortunately for those who stream on Twitch, Nintendo mostly concentrates its efforts on removing recordings of its games from YouTube. And generally allows streamers to do whatever they choose.
Many video game streamers opt to broadcast gameplay of games available for Xbox One and/or PlayStation 4. Rather than those available for Nintendo Switch. One explanation for this preference is Nintendo's stringent content regulation. When it comes to streaming, none of the competing consoles has any restrictions and does not need users to register.
Follow our guide to resolve NFL Game Pass Issues on Nintendo, Playstation & Xbox
Conclusion:
So, that is all about how to stream Nintendo Switch to Twitch. All these steps are pretty easy and simple for even beginners to follow. But if you still encounter a problem or doubt regarding how to stream Nintendo Switch to Twitch. Please leave them in the empty comment area below. We'd be more than happy to guide and assist you.