How to Play Steam Games on Nvidia Shield?
Published On : May 30, 2022 by: Sakshi/Category(s) : Gaming
Valve's Steam is a major gaming platform. It's a digital distribution service for video games that allows you to buy, manage, and play games on your compatible PC. Additionally, it will enable you to join in beta games and publish your own game. Steam's functions are not limited to PCs. Nvidia GeForce Now provides more than 2000 titles, and it may be installed in a single session. In this blog, explore ways to Play Steam Games on Nvidia Shield.
Nvidia GeForce Now is an application that allows you to stream games from the cloud to your device. You can use any device that has an internet connection as long as it has an Nvidia Shield TV set-top box or SHIELD tablet. The app allows you to play any game available on Steam on your device. You will not have any problems running these games since they have been optimized for high performance and low latency connections such as 5Ghz Wi-Fi networks or 4K HDR TVs with Chromecast Ultra or Dolby Vision support. In addition, thanks to its high-speed internet connection, users will experience no lag when playing online multiplayer games such as Fortnite or Call of Duty Black Ops 4.
All you need to know About Nvidia Shield TV:
Nvidia Shield TV is a streaming device similar to Chromecast or Firestick that is presently available in two models: Nvidia Shield TV and Nvidia Shield Pro. It is without a doubt a high-end device, featuring a Tegra X1+ processor, 256-core NVIDIA GPU, and 2 GB RAM. The Nvidia Shield TV is powered by Android 11.0 and comes with built-in Chromecast 4K.
Nvidia Shield TV is compatible with a 4K HDR cloud gaming service that requires a suitable game controller or keyboard/mouse, as Nvidia is known for gaming. NVIDIA Games Netflix, YouTube, Amazon Prime Video, Google Play Movies & TV, IMDB.tv, Vudu, Amazon Music, Google Play Store, and other apps are included.
Also Read: Top Important Chrome Extensions for Twitch Users
What does Nvidia GeForce NOW stand for?
With GeForce Now, you can use an internet-based controller device and enjoy games hosted on distant services. You can either play the games that are pre-installed or install games that you want to play.
The latest devices are compatible with GeForce NOW: Shield TV set-top boxes, PCs, Google Chromebooks, Macs, Android, iOS safari browser, and the LG U+ UHD Android TV box, which is only available in Korea.
Nvidia GeForce NOW is available in two different plans. They are:
Free Plan-
Play games for an hour at a time
But have to wait for a free device to play
Paid Plan/ Priority-
$8.99/month
The annual plan costs $89.99
High-end graphics, and an exciting gaming experience.
Check out the List of Top Nvidia Shield Steam Games:
You may access Steam on your Shield and play games such as-
Mini Ninjas
Coffin Dodgers
Ultimate Chicken Horse
Metal Gear Rising: Revengeance
So Many Me
Borderlands: The Pre-Sequel
41 Hours
428 Shibuya Scramble
A-Train: All Aboard! Tourism
A Plague Tale: Innocence
7 Days to Die
A-Train PC Classic
A Story About My Uncle
Absolver
It is preferable to use a keyboard and mouse to operate and play games on your television. This will greatly assist you in playing those shooters and other games with ease. This also makes it easier to navigate the menus on the television.
How to set up a Game Stream?
If you have an Nvidia Shield, you can utilize Steam to play games that aren't supported by the Shield. Install Steam and play PC games on your Nvidia Shield-connected TV with this guide.
Launch the NVIDIA Games app and select Set up Game Stream from the My library row to install the Steam app on your SHIELD TV. Make sure you're logged into SHIELD TV and GeForce Experience with the same account (on your PC). Then, from the My Library row, pick Game Stream and launch Steam (Steam will show up as long as Steam is installed on your GeForce PC).
The Steam app will now be installed on your SHIELD home screen in the Games row. This program will take you straight to Steam Big Picture on your GeForce PC.
Are you new to the gaming world? Check out our brief Xbox Gaming Console & PlayStation Gaming Console guide
Guide to Use GeForce NOW to Play Steam Games on Nvidia Shield-
If you have an Nvidia Shield, you can utilize Steam to play games that aren't supported by the Shield. Install Steam and play PC games on your Nvidia Shield-connected TV with this guide.
Create a Steam account on your computer using a web browser.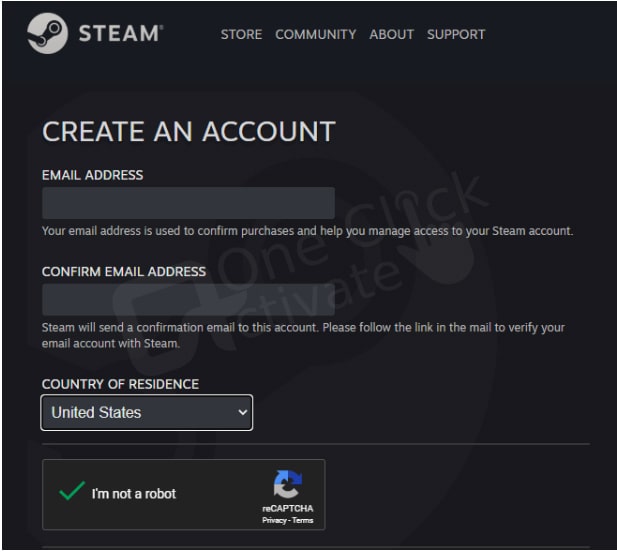 Connect your Nvidia Shield to your TV and confirm that it is connected to the internet after you've created an account.
Open the Nvidia Games application.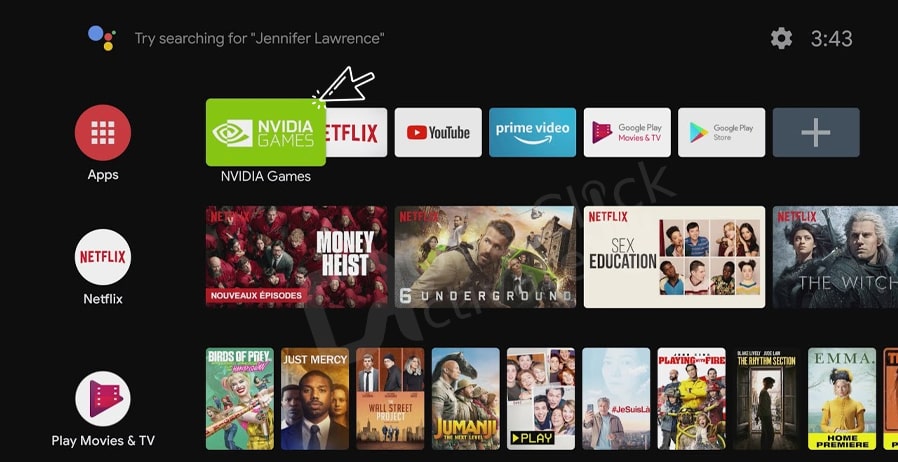 Choose the Settings option from the left side menu panel by scrolling down.
Pick the first option, which is Log in.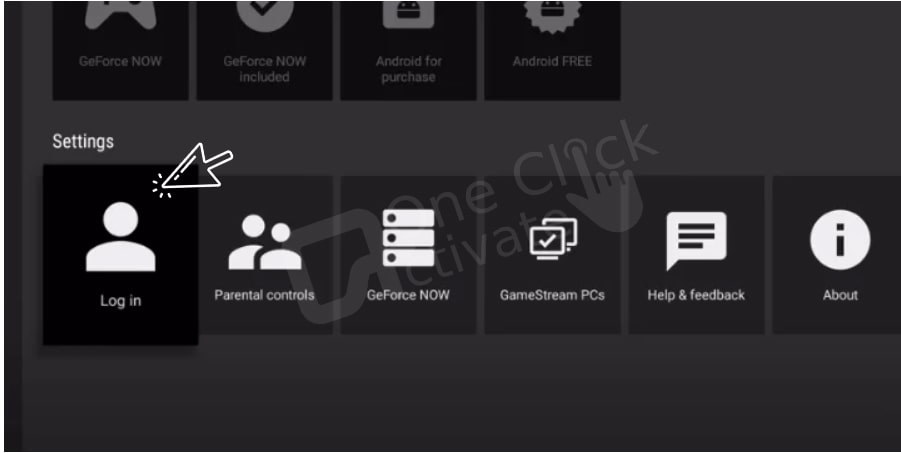 The Nvidia Shield TV screen will display a verification code.
On any device, go to the activation URL (nvda.com/login) and enter the activation code.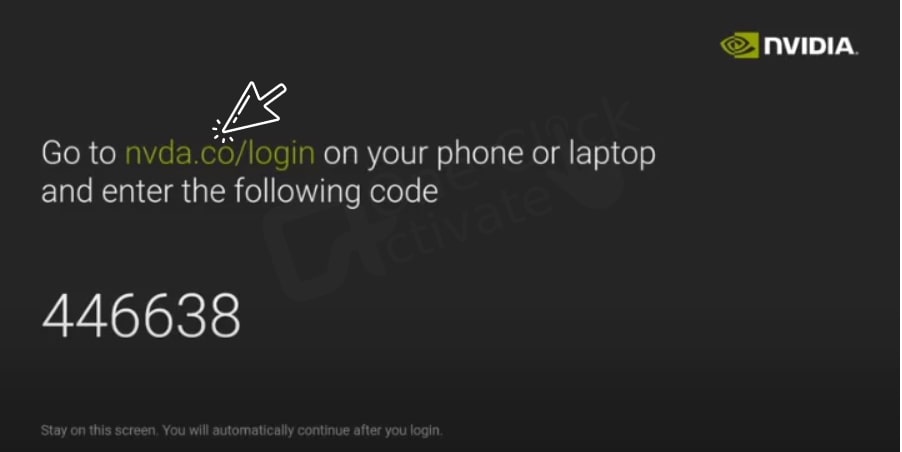 Click GeForce NOW once you've logged in.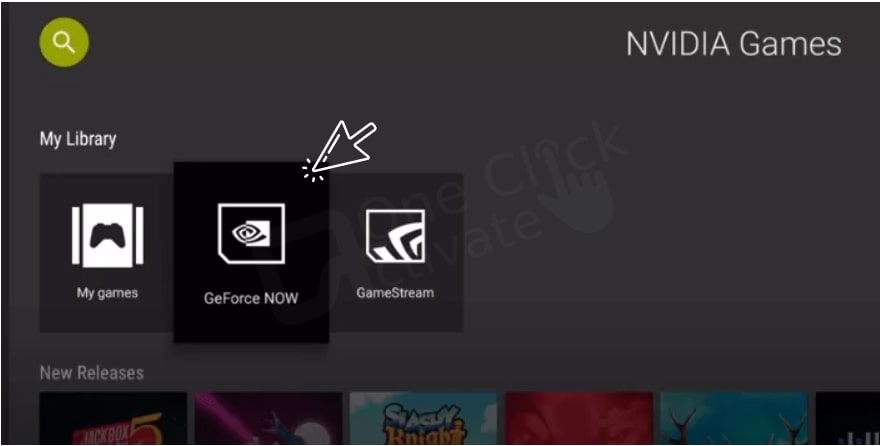 Make sure Steam is installed by scrolling down the library.
Return to the previous screen and select the Type category.
Immediately select GeForce.
Choose a game and press PLAY.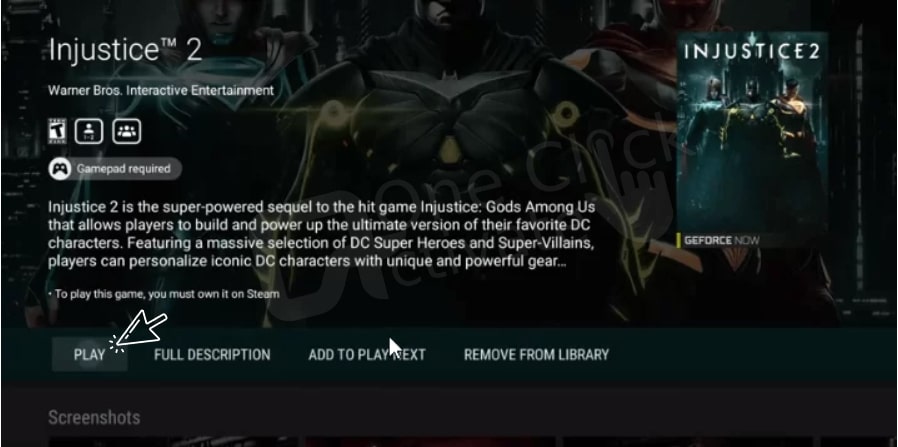 Start by selecting your Steam account.
So, fellas, the previous article has met your preconceptions and opinions on how to play steam games on the Nvidia Shield. The tutorials for playing steam games on the Nvidia Shield are simple and straightforward. You must pay careful attention to the stairwell.
Also Read: Login to Discord Account
Frequently Asked Questions (FAQs):-
Is the Nvidia Shield capable of running Steam games?
Yes, you may safely play steam games with the Nvidia Shield. Follow the steps above to establish a steam account and play games without trouble to play more exciting video games.
Is the Nvidia Shield available on Steam?
Nvidia's Shield 2 Due to the fact that the Steam Link is now only available as a software application, the Shield TV is certainly one of the "cheapest" ways to get PC games from Steam on your TV screen.
Is GeForce capable of giving free video games now?
How much will GeForce Now cost you? Nvidia GeForce Now has club options, and the good news is that at least one of them is not restricted. In the free club, you can play any of your well-matched video games for up to an hour at a time.
Which model of Nvidia Shield is best?
The Shield TV Pro is the superior pick if you value more storage, the option to use your Shield TV as a Plex server, and NVIDIA's gaming abilities. It can be used as a SmartThings hub and adds more connectivity choices.
Is the Nvidia Shield an excellent gaming device?
The remaining streaming participant and gaming instrument are combined into a single bundle. Smooth game streaming, fast 4K HDR content loading, and sophisticated AI upscaling for 1080p video are all features of the Nvidia Shield TV 2019.