Set Up And Use Microsoft Autofill: Top-notch Guide with All Details
Published On : September 19, 2022 by: Sakshi Sharma/Category(s) : Microsoft
If you're like most people, you have a hard time remembering long, complicated passwords. Microsoft's new Microsoft Autofill password management extension can help relieve the burden and give you the power to control your frequently used passwords on Google Chrome and other web browsers.
When you set up Microsoft Autofill, a popular Chrome extension, it securely saves your passwords and fills them out automatically the next time you visit the website. Autofill is a great way to manage your passwords because it's easy to use and you don't have to remember all your different passwords.
To get started, simply download the Microsoft Autofill extension from the Chrome Web Store and follow the instructions. Once you've installed the extension, you'll need to set up a Microsoft account. After that, you can start using Autofill to manage your passwords.
It's easy to use Microsoft Autofill to save and fill out your passwords. Simply visit the website where you want to save your password and click on the Autofill icon. Then, enter your password and click Save. The next time you visit the site, Autofill will automatically fill in your password for you.
If you ever need to change your password, simply click on the Autofill icon and then click on the Change Password button. From there, you can enter your new password and click Save. Microsoft Autofill is a great way to manage your passwords and make your life easier. Give it a try today!
Simplify Your Life With Secured Microsoft's Autofill Platform
No matter which browser you use on your pc/ laptop, you can totally rely on Microsoft's astounding feature to autofill all your personal information with ease. Whether it be your contact details (name, address) or a password, Microsoft Autofill will type the details on its own when you need them. Using this Chrome Autofill extension, you can save and secure your online passwords to avoid the difficulty of remembering passwords. The application works well on all major devices like Windows, Android Smartphones, macOS, and iOS.
Useful Topic: Microsoft Xbox Series S
Effective Guide on Setting up and Manage Passwords with Microsoft Autofill
Here's how to quickly set up and use Microsoft Autofill for popular web browsers like Google Chrome, Microsoft Edge, and much more.
How to Put UP Microsoft Autofill on Chrome
In case, you are using Chrome, you need to follow these steps:
Start by visiting this link, and then tap the "Add to Chrome" button to successfully install the extension on your chrome browser.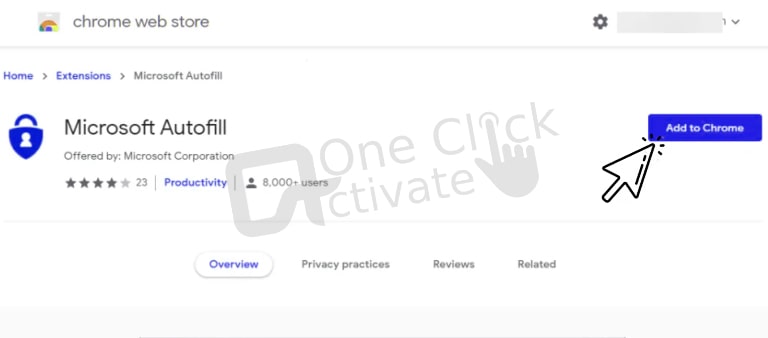 After completing the Microsoft Autofill chrome extension installation process, you will first need to click on the Extensions icon and then tap the Microsoft Autofill.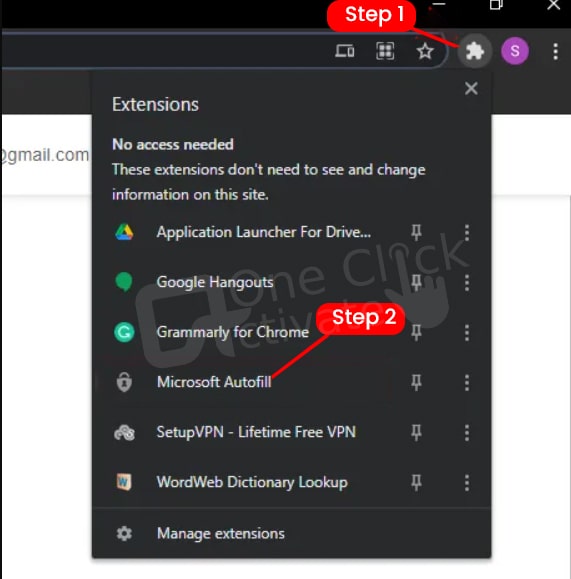 Next, you will need to complete the sign-in process by using the login credentials of your Microsoft account. For this, tap on the "Sign in with Microsoft" option to proceed further.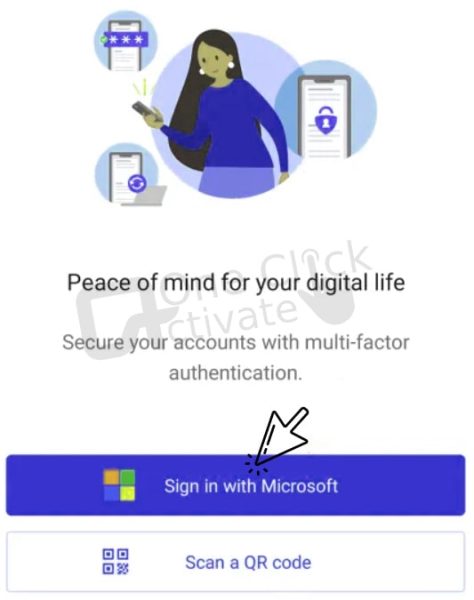 Once you have logged in, you will see that the Authenticator extension icon turned out too blue, so make sure to click on it.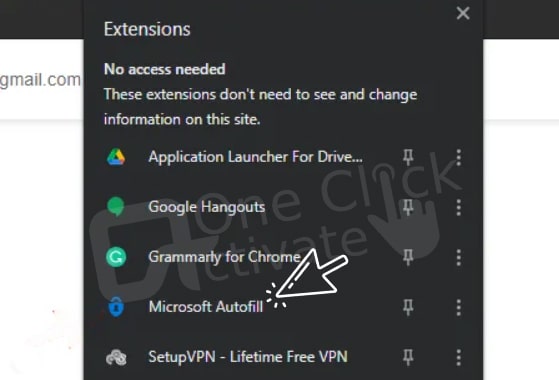 Now, go to the Manage Passwords option and click on it. Here, you will see all the saved passwords that are linked with the Autofill option.
To check them, tap the show button (eye) available next to your account.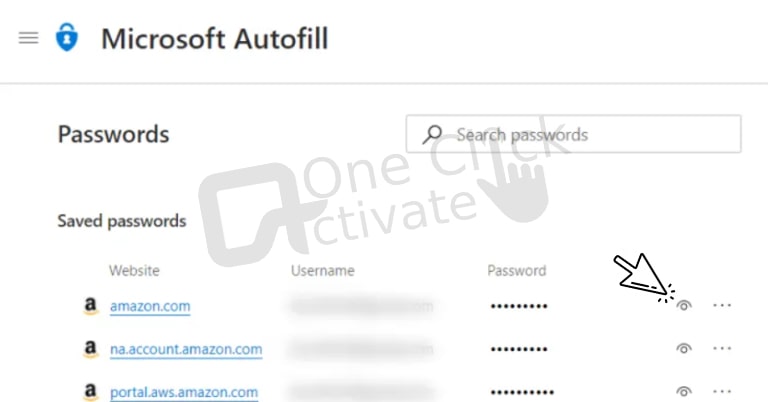 More than this, to add a new address, tap the option "Add" and complete the form. Additionally, to edit or delete a saved password, click the three dots available to the right of the password entry, and then from the dropdown menu, choose the "Delete" or "Edit" option.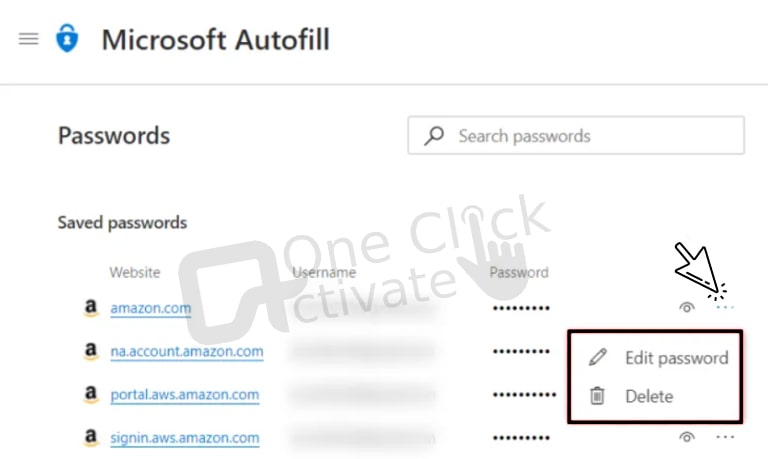 How to Set up Autofill on Microsoft Edge
If you are a potential Microsoft Edge user, then follow these steps:
Start by tapping on the three-dot menu button placed at the top-right corner of the screen.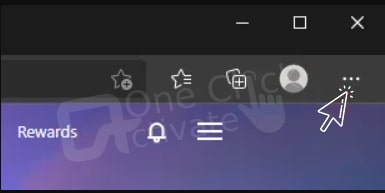 Now, you will need to navigate to the Settings option and click on it.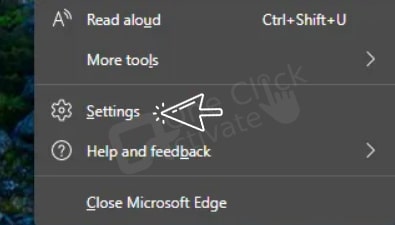 Tap on Profiles available in the left pane and then choose the Passwords option on the right.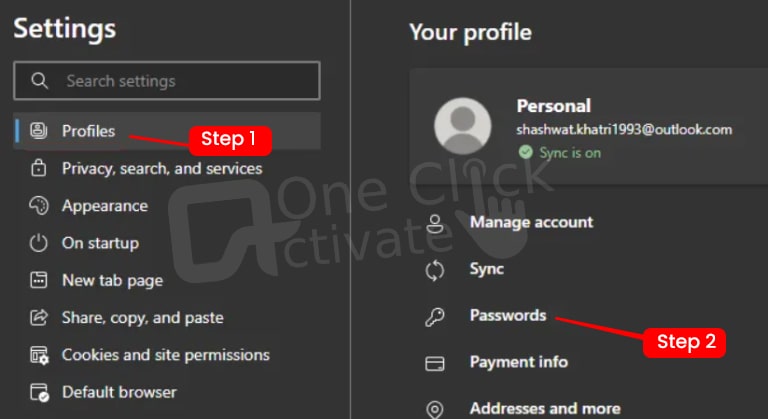 Don't forget to turn on the option, which says "Offer to save passwords". 
Brownie Read: Organization's Data Cannot be Pasted outlook fixes
Setting up Microsoft Autofill on iPad and iPhone
Explore the App Store to search and download the "Microsoft Authenticator" app. Click on the Open button.

Once the Authenticator app opens up, click on the Add account option and complete the sign-in process with your Microsoft account.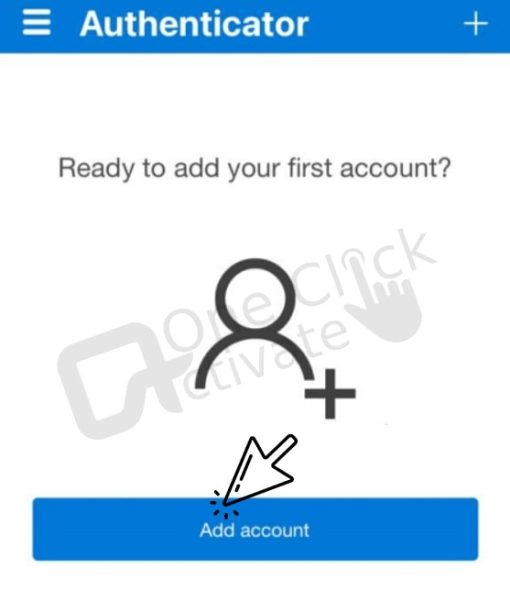 Once you are signed in, click on Passwords and then tap the option "Sync with…" After syncing your account, your major usernames and passwords will be displayed.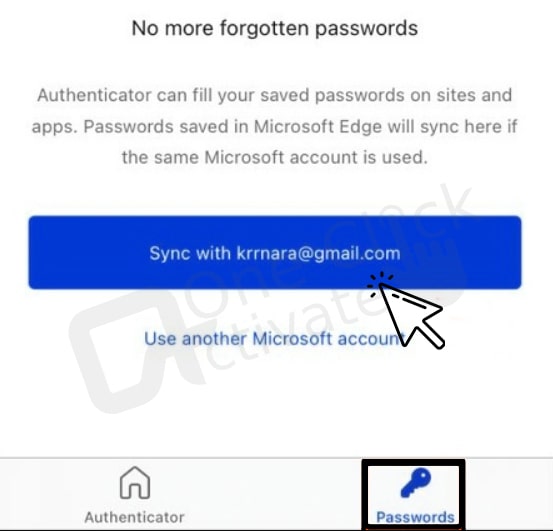 But before starting to utilize the autofill function, you will be asked to choose Authenticator as your default autofill provider. For this, you will require to go to your Settings app and then search for the "AutoFill Passwords" option.

Next, uncheck the iCloud Keychain and then check the Authenticator option.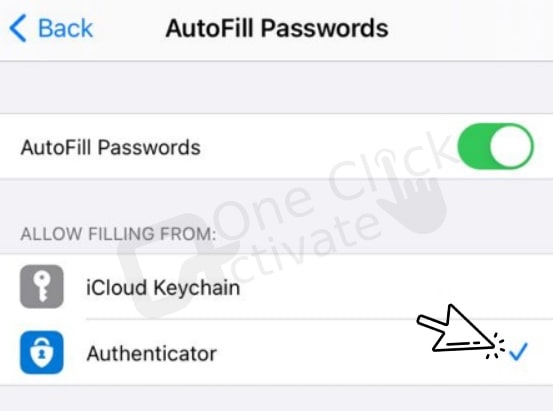 Finally, start using Microsoft Autofill on your iPad or iPhone.
Steps for Setting up Autofill on Android Device
For smart Android devices, you have to download and install the Microsoft Authenticator app to use its autofill feature.
To begin the process, go to the Play Store option and search for the "Microsoft Authenticator" and then click on the Install button.
Alternatively, tap this link and then make sure that you are signed in with the same ID on your pc and phone. Now, click on the Install button.
After installing the app, click on Open and then tap "Sign in with Microsoft" to the successful login process. Make sure to enter your Microsoft username and password in the specified field.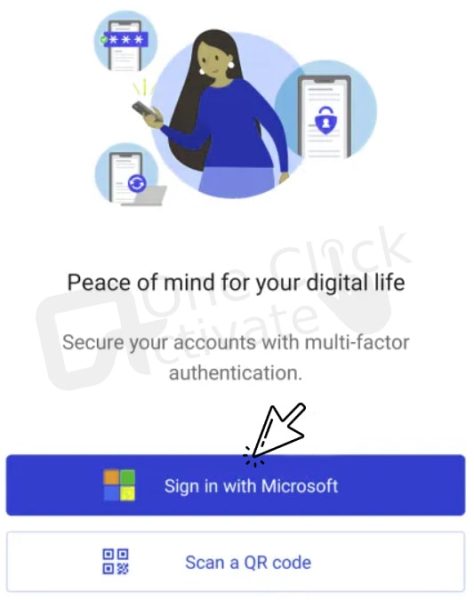 In the next step, tap the "Passwords" option placed at the bottom of the screen, and then select the option "Sync with….".
Once your account is successfully synced, all your saved usernames and passwords will display on the screen. But before using the autofill feature, tap the option "Set as autofill provider" to access permission.
Next, click on the Authenticator option and then tap OK.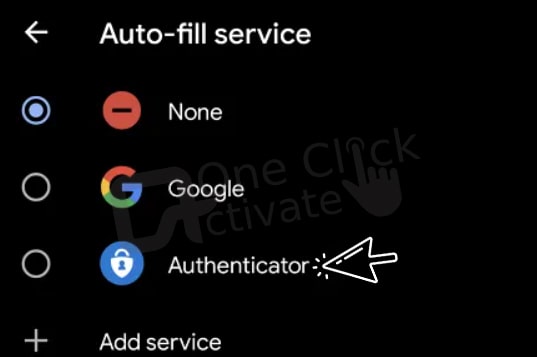 How to Set up Autofill on Firefox
Launch the Firefox web browser and tap the three horizontal lines placed at the top-right corner of the window.
From the drop-down menu, tap "Options" to open the navigation pane.
Next, in the navigation pane available on the left, click on the "Privacy & Security" option.
Next, scroll down the page to reach the History section and then choose "Remember history".
Now, from the Forms and Autofill section, click on the "Autofill addresses" option.
To save your regular accessing passwords, navigate to the "Logins and Passwords" option and then check for the option, which says "Ask to save logins and passwords for websites," and then select "Autofill logins and passwords."
Next, to add or edit passwords or addresses, tap on the "Saved Addresses…" and at that moment type new addresses simply by using the "Add" button. You can also select an address to edit or remove the link, for this click the "Edit" or "Remove" option.
With this, we conclude the steps on how to set up and use the Microsoft Autofill feature to manage all your passwords.
Recommended: Microsoft Teams Reinstalling issue
FAQs :-
How can you easily use Microsoft autofill?
You may use Microsoft Autofill if you're using Microsoft Edge by going to Settings and more (…) > Settings > Profiles > Passwords. Download the Microsoft Authenticator app on Android and iOS to have passwords auto-filled.
How can I modify my autofill preferences?
To modify the Google Chrome autofill preferences:

1. Click or tap "Settings."
2. The autofill feature can be turned on or off by tapping the toggle.
3. Your stored payment options are going to show up in a different tab.
4. Click "History."
5. Select the "Clear Browsing Data" option.
6. Check the box next to "Autofill form data."
7. Select "Clear data" from the menu.
Microsoft autofill: Is it secure?
When data is synchronised between devices, it is secured both on your device and in the cloud. Customers that use Authenticator to autofill passwords or payment information will now also need to use physical gestures to confirm their identity.
Microsoft Autofill is able to create passwords.
Microsoft Authenticator now offers a built-in password generator to assist users to create strong passwords to increase security. For all of your online accounts, including social media, retail, productivity, and gaming, you can now generate, sync, save, and autofill passwords on your mobile device.
In Windows, how do I edit Autofill?
Through Settings > Passwords & autofill, you may decide whether to allow or disable the autofill feature. By clicking on Manage passwords, Manage forms, and so forth, you may manage the autofill information separately for passwords, forms, and cards.
Where is the data for Autofill kept?
Data from autofill is kept in the Google cloud. If you save credit card information on your PC, your tablet and smartphone will also have access to it. You can delete browsing history, sign-in information, and passwords to remove them from all of your devices.
Where in the settings is Autofill?
On Android, choose the Advanced tab, then check the box next to Autofill form data. When the choice appears on iOS, you should select Auto-fill Data to enable it. Here's a quick tip for you: You can set a time range of up to four weeks instead of removing all the auto-fill data by default.
What is Autofill in Microsoft Edge?
Web browsers' autofill functions automatically fill form fields with data that has already been entered. The data may include names, passwords, and credit card numbers. The name of the form field will determine the autofill entries.
Why is Excel's Autofill not functioning?
You must first select the Advanced option from the Excel Options menu. Then Mark the choices displaying the statements "Enable fill handle and cell drag-and-drop" and "Enable AutoComplete for cell values" in the Editing Options bar.
Is it a good idea to save my passwords in Microsoft Edge?
The security of passwords is not a concern for browsers like Chrome or Edge; even if they were to save your passwords in plain text, it wouldn't be much of a problem. Preventing hackers from ever gaining access to your system is what you should be worried about.