How to Recover & Watch Deleted YouTube Videos Online
Published On : April 27, 2022 by: Sakshi/Category(s) : Youtube
When you are addicted to YouTube, your favorite videos mean everything to you! And when the video gets deleted from YouTube, it's like losing your best friend, and you are left with no choice but to move on. But what if we tell you that you can watch deleted YouTube videos? Yes! While YouTube provides no official way to watch the deleted videos, we have ways to recover removed YouTube videos. In this post, you can have a look at these methods that will help you to recover and watch deleted YouTube videos.
If you think that YouTube videos are forever, you haven't been on the internet long. YouTube is notorious for pulling videos at a moment's notice, regardless of whether that video is an embarrassing childhood memory or a contentious clip of a political event. While YouTube provides no official way to watch the deleted videos, we have some tricks up our sleeves to watch removed YouTube videos.
Recovering deleted YouTube videos with a URL using an archive-
Since 1996, the Internet Archive (formerly known as the Wayback Machine) has been gathering and classifying websites. This indicates that the system has successfully preserved the current layout and data of the site. This massive global archive of the Web's past contains over 100 terabytes of data and around 10 billion web pages.
Many of your favorite websites' "snapshots" from the past can be found on the archive.org website. We need to retrieve and watch deleted YouTube videos in our instance, therefore all we need is the video's link, which we can most likely find on archive.org. The techniques for locating and recovering lost YouTube videos are straightforward.
If you're looking for your posted video, start by looking for the URL in your YouTube email or channel account. You may have shared the link on social media or found it in your browser history or YouTube history.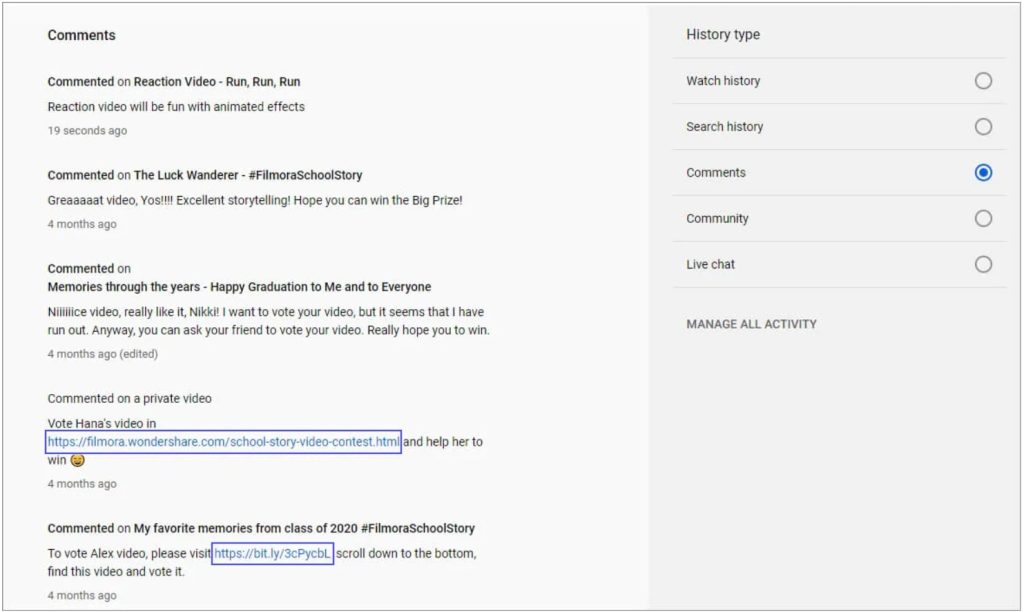 Copy and paste the YouTube video URL into the search field at archive.org, then hit return.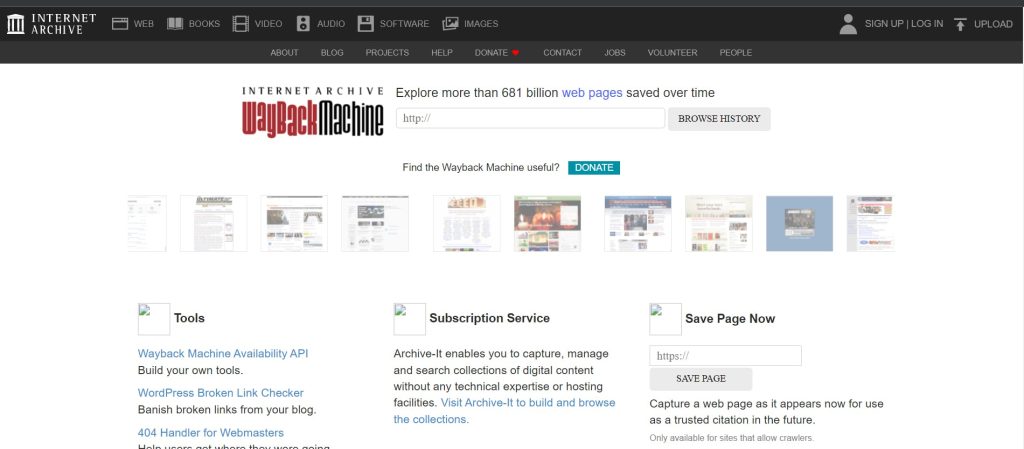 You can examine the specifics of your video once you've found it on the internet archive.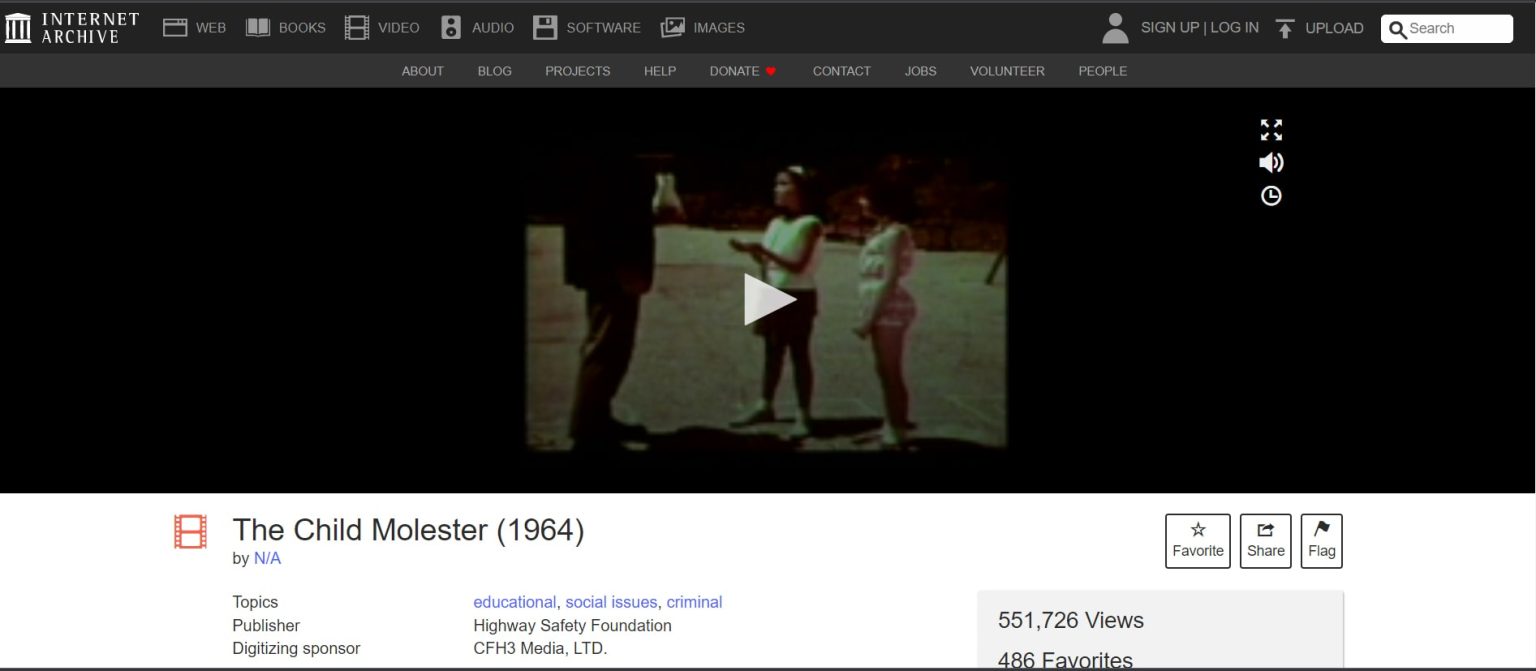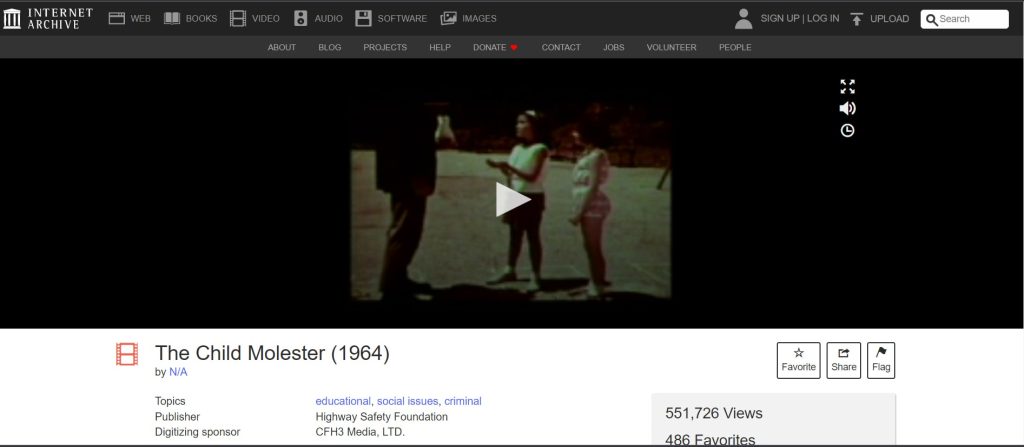 The video will not play directly, but you should be able to download it. To download a video, right-click it and select "Save target as."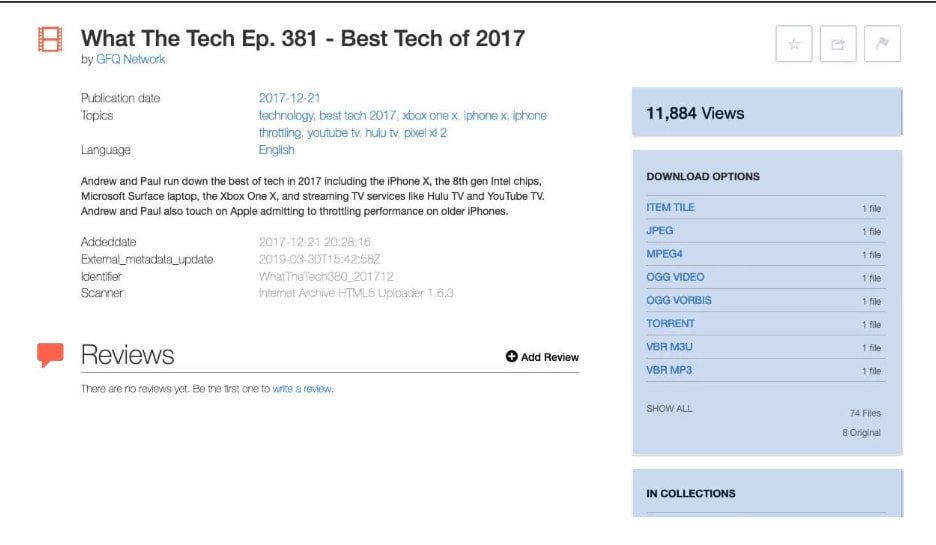 This strategy does the work because the Wayback Machine is rather active, scanning the web on a regular basis to archive web pages. However, this method may not always work, necessitating the use of a more advanced method to view deleted YouTube videos.
Also Read: Block Ads on the YouTube App on your Android device
Getting deleted videos back using Data Recovery Software-
The other way to recover deleted YouTube videos is to utilize data recovery software like Disk Drill to recover them from your computer's hard disc. We'll walk you through a step-by-step process for scanning your hard drive and recovering deleted YouTube videos on either a Mac or a Windows computer.
Take these procedures regardless of the operating system you're using as soon as you realize you've lost some videos and are going to try to recover them. These actions will improve the chances of a successful recovery. Using the same drive as the videos raises the chances of the operating system accidentally overwriting them.
Don't use the drive now.
If permitted, download and install the application on a partition or drive other than the one where the lost videos were stored.
Steps to recover deleted videos on Windows-
Install Disk Drill on your computer.
Choose the drive or partition that had the deleted YouTube videos, then select Search for lost data to begin the scanning process and have Disk Drill look for them.
To get a complete list of files detected by Disk Drill, select Review Discovered objects.
Choose the YouTube videos you wish to restore and pay attention to the Recovery chances column, which shows how likely each file is to be recovered.
Select the location where you wish your files to be restored. To avoid file corruption, stay away from where they were originally saved. Click OK to complete your recovery.
Useful Topic: Install & Stream YouTube Kids
Restoring deleted videos on Mac-
Disk Drill for Mac can be downloaded and installed on your machine.
Choose the drive or partition where you last saw YouTube videos before they were erased.
To begin scanning your disc, click the "Recover" button. Disk Drill looks for your videos and allows you to reduce the results by selecting the file types you want to recover. A list of files that can be recovered will be returned by the application.
From the list, select the YouTube videos you want to recover. To avoid file corruption, provide a recovery location that is different from their original place.
The files you selected in the previous stage will be restored to your recovery destination if you click the "Recover" button again.
Using Chrome Extension- Youtube video Finder
We'll keep using the same approach as before. This Chrome add-on might also assist you if you have multiple deleted videos to watch. It works by entering the YouTube URL into the Wayback Machine and searching for it.
Because Chrome supports extensions, it works with the desktop version of the browser.
Navigate to the playlist where the deleted video is listed.
Select the Find Video option from the menu by right-clicking on the deleted video.
After that, it will take a few seconds for the Wayback Machine tab to appear.
Getting videos back using Backup-
While dealing with a deleted YouTube video, or any other lost file for that matter, maintaining a strong backup of your system will help you recover it swiftly.
Backing up your computer on a regular basis is a duty that all users should perform, yet many computer owners fail to do so. You may never need your backup, but if you do, it's usually in a significant circumstance.
The particular techniques to find deleted YouTube videos in your backups will vary depending on the operating system and the backup solution you use. You should be able to retrieve YouTube videos that were on your computer at the time of your last backup if you've been consistent with your backups.
All of your backup material will be missing the most recently downloaded videos. In such a scenario, you'll have to look for other ways to watch YouTube videos that have been erased.
Recovering deleted videos of YouTube on Windows using Recuva-
You may use Recuva to recover deleted YouTube videos on Windows. It is a free Windows data recovery program that allows you to recover files from your computer, media card, document folder, or recycle bin.
On your Windows PC, download and install Recuva.
To scan deleted YouTube files on Windows, select the file type or location, then click "Start."
Choose the YouTube videos that need to be recovered from the list.
To retrieve your lost YouTube videos on Windows, click "Recover."
Wrapping up
YouTube is the most popular video-sharing website all over the world. Most of us are very familiar with YouTube and its features. Not only can we watch all kinds of videos on YouTube, but we can also upload and share our own videos on YouTube. However, sometimes, we may find that there are videos missing or deleted from YouTube.
Where have the videos gone? Why are they missing? How to watch deleted YouTube videos? For example, sometimes you want to watch a video uploaded by your favorite YouTuber. But at the same time, you can't find it on his/her channel anymore. Do you know how to recover and watch deleted YouTube videos online?
If you're experiencing this problem, don't worry! The above guide will tell you how to recover and watch deleted YouTube videos online. We hope you like it. Also, check out our guide on YouTube Premium vs YouTube TV