How to Install Plex Media Player on Samsung Smart TV?
Published On : August 19, 2022 by: Sakshi/Category(s) : Streaming Services
Plex is one of the most popular media players out there. And for good reason. It's incredibly user-friendly and can be used on just about any device imaginable. The best part is that Samsung TV users may access all of Plex's basic features for free, including streaming movies, TV shows, podcasts, live TV from Plex, and other content from your server. Getting Plex on Samsung smart TV isn't a big deal once you have landed on our post!
In this guide, we'll show you how to install Plex on Samsung Smart TV. The process is actually quite simple and only takes a few minutes to complete. Once you have Plex installed, you'll be able to manage all of your media (videos, audio, images) from one central location. And since Plex is so user-friendly, you'll be able to do it all without any hassle. So, if you're ready to get started, let's go ahead and install Plex on Samsung Smart TV.
How can you know Plex Media Player better?
The company Plex, Inc. owns the streaming media player and global platform Plex. In essence, it aids users in the finest manner to manage media like videos, audio, and images according to their choices. You could stream your hosted content to any other device using Plex. With this, you may stream on your device more than 14000 well-known films and TV episodes. Along with streaming 80+ channels, you can capture your favorite moments in addition to watching movies. You can use this article to learn how to install and use Plex on a Samsung TV.
The majority of popular devices, including Samsung Smart TVs, Roku, Amazon Fire TVs, Android, iOS, Apple TVs, and Android TVs, are supported by Plex which makes Plex fairly accessible to the users. The most efficient way for accessing and organizing media files is by using Plex. Plex enables playing all of your media content from wherever you want, just like Kodi does. 
On a PC or NAS, you must install the Plex Media Server program. As a result, Samsung Smart TV models support accessing the contents of the Plex media server. More than 250 live TV stations and more than 50,000 free on-demand movies and episodes are supported. You can watch and record news, sports, local shows, and other content after upgrading to Plex. Also, one of the most useful features of Plex is its universal search function, which allows you to look for the titles you want.
Recommended: Watch Hallmark Channel Without Cable
Get Easy steps to get Plex Media Player on Samsung Smart TV-
The section below outlines the exact steps to install Plex on a Samsung TV.
To start with the process first use the TV remote's Smart Hub button to launch the Plex download.
Open Samsung Smart Hub and choose Apps from the navigation bar. Select the Samsung Apps tile next.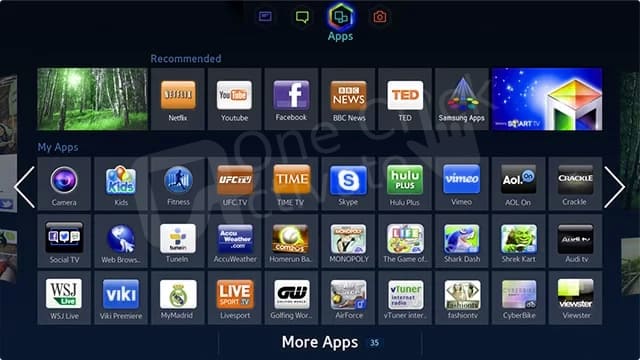 Select the search menu on the following screen, type "Plex," and then select the same option when recommendations appear.
Select the Download or Install option on the Plex info window to begin the app's download to your TV.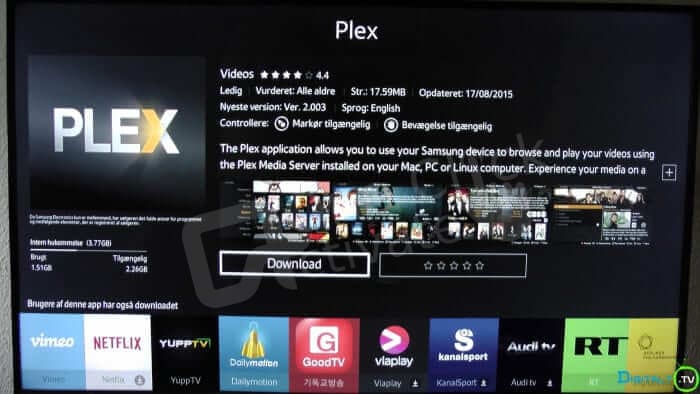 Read the instructions for connecting Plex Media Server to Samsung Smart TV when the Welcome pop-up occurs, then click Close.
Select Plex Media Server under Preferences from the Plex main menu.
Press the red B button to add Plex Media Server.
Now, enter the IP address of the computer running Plex Media Server. Make sure to enter the details correctly. You can use this to use the Plex application on your Samsung devices.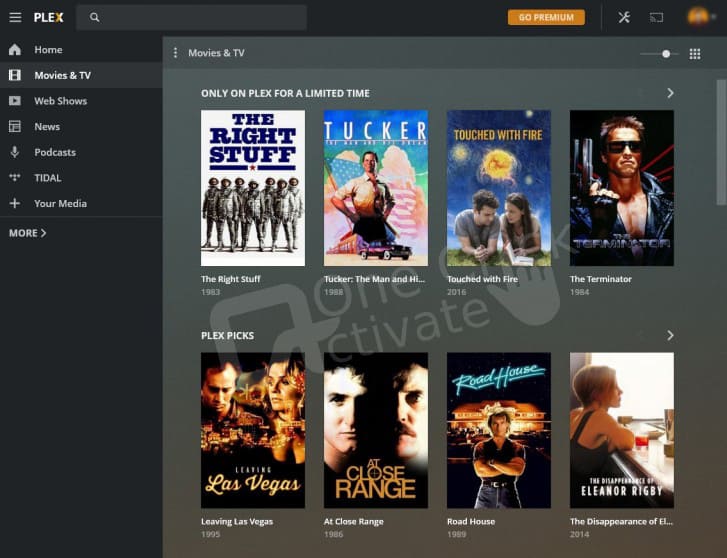 Also Read: Watch Beachbody on Demand on Samsung Smart TV
Another way to get set with Plex on Samsung Smart TV-
To begin with, connect your Google Chromecast to the Samsung TV's HDMI port by plugging it into the power adapter.
Your mobile phone and Google Chromecast should be connected to the same Wi-Fi network. Also, make sure that the internet connection is strong and stable.
Install the most recent Google Home app now by visiting the App Store or Play Store.
Now, open the Plex app (if you don't already have it installed on your phone, go to the Play Store or App Store first).
Select the video you wish to watch by clicking on it.
Click the cast icon at the top of the screen.
After the above step, your TV and other devices will display a special code. Click "That's my code" if both codes are the same.
That's all! Your Samsung TV is now capable of playing Plex.
If Plex Media Server is functioning, the app should start adding media to your library as soon as you log in. Naturally, in order to utilize the Plex app on a Samsung smart TV, you must maintain your Plex Media Server turned on and accessible. Once the app has been filled up, you should have no trouble streaming media between your server and TV.
Troubleshooting Guide for Plex Media Player not working on Samsung TV-
Plex app shuts down frequently:
This problem may be occurring as a result of faulty settings or outdated firmware on your Samsung TV. To cure this follow the steps:
Use the remote to turn the TV on.
Select Settings, Support, Self-Diagnosis, and Reset from the menu.
Choose the reset option.
This issue can also arise from slow internet speed. Therefore, you must use speed tester services to check your internet speed.
Plex application is not working:
There may be too much fluctuation with your internet connectivity. Therefore, using any other stable internet connection would be preferable.
The plex app may not be current and can be outdated
The Samsung TV has to have the most recent firmware installed.
There is no server.
Attempt to connect through different devices.
Recommended: Use Zoom on Samsung Smart TV
Unable to connect the Plex app to the Plex Media Player:
This issue typically happens when your connection conflicts with the Plex media server. Therefore, it would be preferable to disable the secure connection. To do that follow the small steps given below:
To start with, on your device open the Plex settings first.
Then you will be given the option to choose Network settings.
Finally, disconnect from the secure connection.
So, that was all in our post to install Plex Media Player on Samsung Smart TV and we hope you liked it!