How to Watch Peacock TV on LG Smart TV?
Published On : June 24, 2022 by: Sakshi/Category(s) : Streaming Services
Have you ever wanted to rewatch some of the great shows from the past few decades? Peacock TV on LG Smart TV can make that happen. The amazing online streaming service offers access to a number of TV series from the past few years. Some of them are available in their entirety, so you can watch any episode you want; others are one season only, but it's great for catching up on an entire series if you missed out when it originally aired. You don't have to go anywhere to try out new TV shows that have the potential to make or break your heart. Everything appears to be fine with the old TV programs you used to like!
NBCUniversal's Peacock is a streaming service. You can watch sports, news, and entertainment in addition to old and new original TV programs and movies. Peacock's base plan is free, but it comes with limited access to its content and commercial interruptions. You can subscribe to any of its paid membership levels if you want full access and an ad-free experience. Let's begin our guide to stream Peacock TV on LG Smart TV!
About Peacock: Subscription, Features, and more!
Peacock is an over-the-top streaming service based in the United States. It is managed by NBCUniversal. Peacock broadcasts NBCUniversal and third-party content. It provides movies, shows, series, news, sports, and entertainment, among other things. Aside from the above streaming options, it also provides NBC Sports and WWE shows. Peacock's free service includes advertisements and limited content. It has approximately 42 million users, which is a large number.
Peacock Premium is $4.99 per month or $49.99 per year with commercials. If you don't want to be bothered by adverts, Peacock Premium ($9.99 per month) is the way to go. A free 7-day trial is included with every new subscription. In case you own an LG Smart TV, you can download and install the Peacock app to have access to its content and begin watching your favorite shows. If you don't want to install and add the app to your TV directly, you may still watch Peacock on your LG Smart TV by casting or mirroring video from your phone using Apple AirPlay or Google Chromecast.
Peacock offers various parental controls to assist limit access to certain types of content.
Parental controls are also available on Amazon Prime Video, Apple TV+, Disney+, HBO Max, Hulu, Netflix, Paramount Plus, SHOWTIME, and STARZ.
You can download shows to your mobile device or tablet when you subscribe to Peacock Premium Plus. A one-hour show will take up roughly 500MB of storage on your device on average.
Whereas both Peacock Free and Peacock Premium are ad-supported, each hour of content will only contain five minutes of advertising. For $9.99 a month, you can remove advertising by subscribing to Peacock Premium Plus.
You may stream on up to three devices at once with Peacock.
Also Read: Stream Brooklyn Nine-Nine on Peacock TV
Simply get Peacock TV on LG Smart TV: Installation steps-
Did you ever wish to rewatch a favorite TV show? Peacock TV offers online streaming of some of the top shows over the past several years. From classic sitcoms like The Office to more recent hits like Zoey's Unusual Playlist, Peacock makes it easy to find and watch your favorite television series on any device. But if you use an LG Smart TV then the steps below are just for you!
If you don't have enough space to store all of your DVDs, or just prefer having your favorite shows at the touch of a button, LG has the answer. Peacock TV provides access to thousands of TV shows and movies, including genre-defining favorites such as Seinfeld and Friends.
To start with the process first, press the Home or Smart button on your LG TV remote.
Choose the LG Content Store app from the More Apps Button.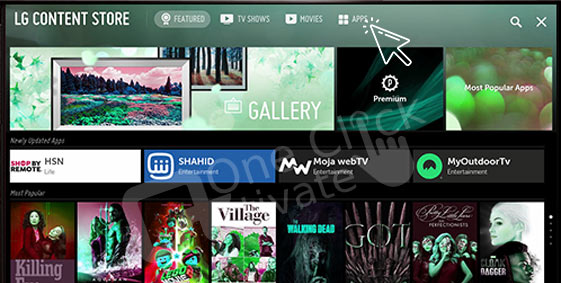 When the LG Content Store appears, use the search icon to look for the Peacock application.
To download it to your LG Smart TV, highlight it and pick the Install button.
To stream the Peacock app's contents, you must first install it and then log in with the required credentials.
Alternative ways to watch Peacock TV on LG Smart TV using AirPlay-
In case you have a Peacock app on your iOS smartphone, you may employ screen mirroring to mirror it to your LG TV. Those who want to install Peacock TV on an older LG Smart TV model can follow the methods outlined below.
Connect your iOS device to the same household WiFi network as your LG Smart TV. Also please make sure that the internet connection is strong and stable.
On your iPhone or iPad, open the Peacock app from the Apps area.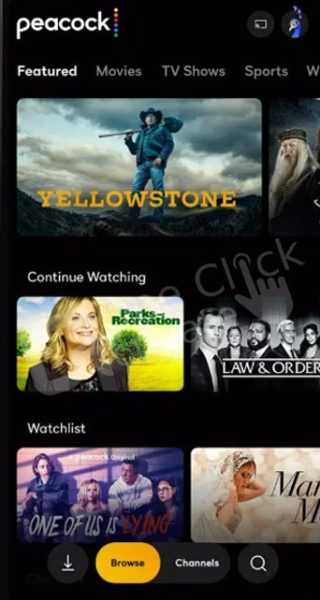 To play a video on your iOS device, simply click on it.
Press the AirPlay symbol in the top right corner.
Choose an LG Smart TV that supports SmartCast.
Video from the Peacock app will be cast to LG TV after the connection is established.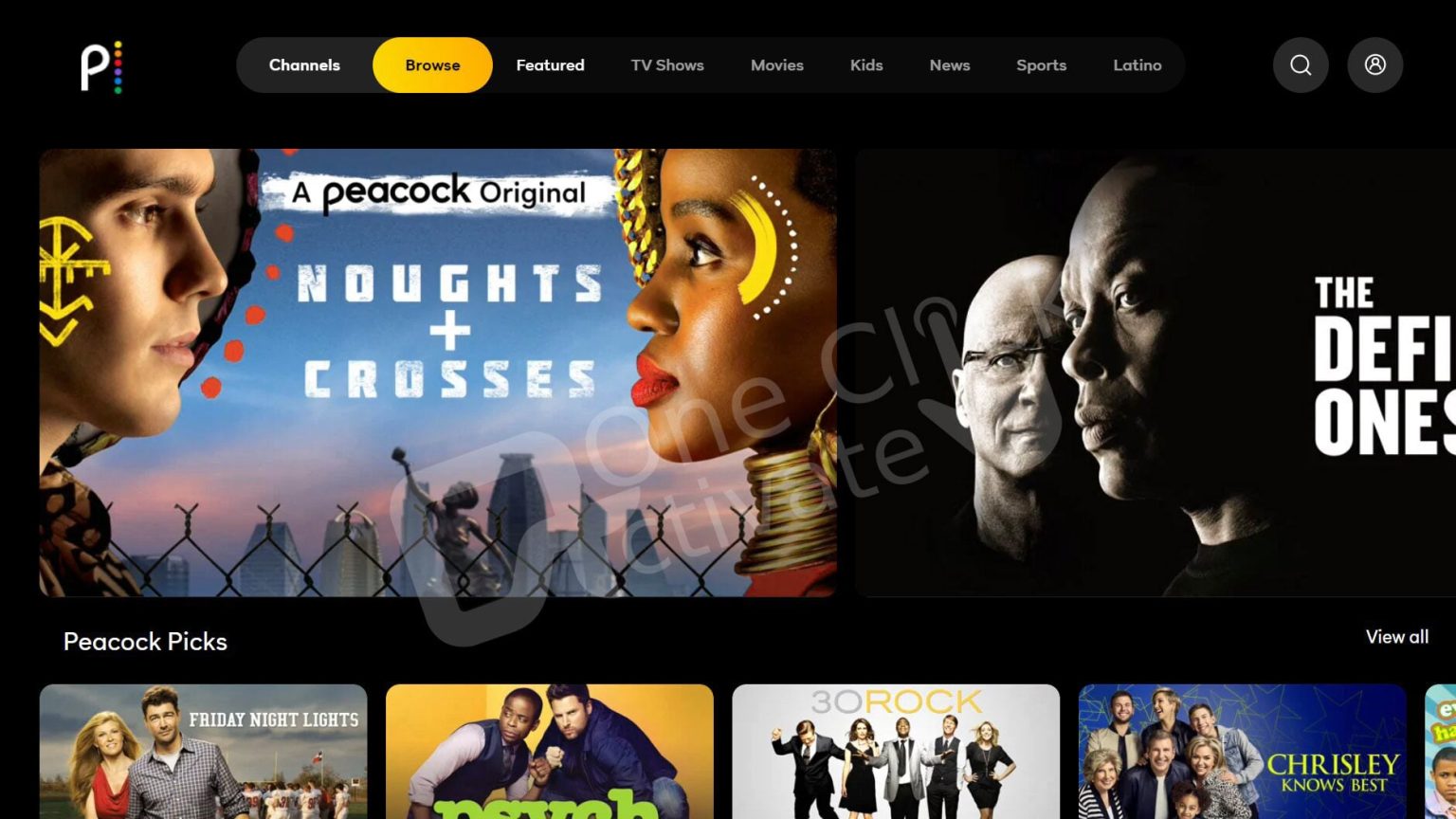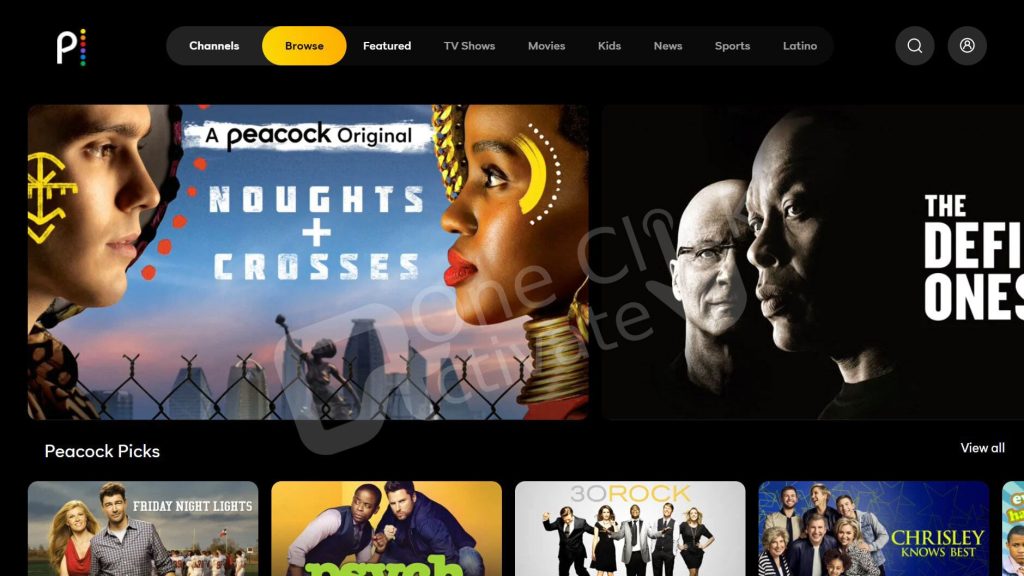 Trending: Watch NFL Game Pass on LG Smart TV
Chromecast Peacock App on LG Smart TV using Android Smartphone
Using the PlayStore, download the Peacock app on your Android smartphone.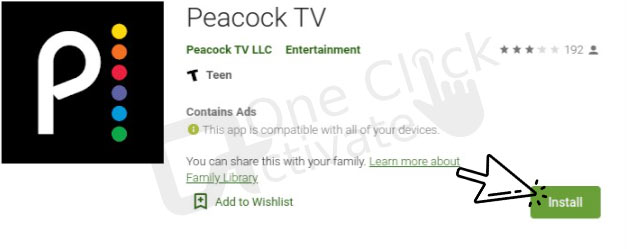 Use your LG Smart TV to launch your Chromecast device (if you have one).
With the same Wi-Fi connection, you may secure your Android smartphone and Chromecast device.
Go to your Peacock account and log in.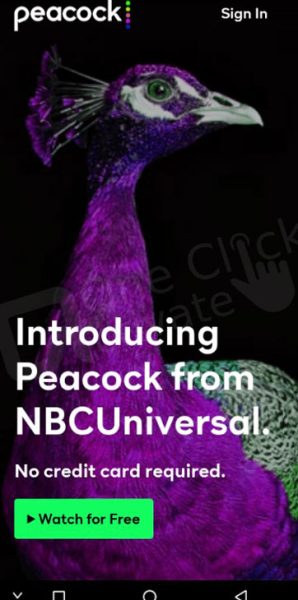 Play the video that you're attempting to cast.
On the Android screen, tap the Cast icon.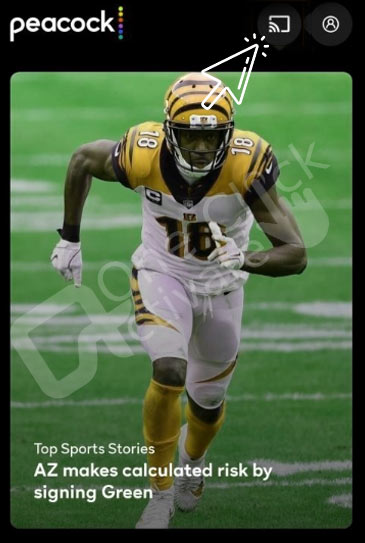 Choose your Chromecast device from the list of casting devices.
The screen of your Android device is projected onto your LG Smart TV. That's it! You can start watching your favorite shows right now!
Recommended: Watch Channel 4 on Smart TVs
Wrapping Up
Peacock TV makes it easy to watch your favorite shows and movies. Peacock has thousands of series and movies to choose from, including the top rental selections, dramas and comedies, reality shows, and more. There's something for everyone with Peacock TV.
Undoubtedly, Peacock TV is your one-stop-shop for all of your favorite TV shows. They offer online streaming of some of the top vintage and current shows, including The Office, Zoey's Unusual Playlist, Blossom, and more. With Peacock TV, you can watch whenever you want and from any device from the comfort of your home. We hope you liked our post, stay tuned for more updates on Peacock TV on LG Smart TV.