NBA Championship Bonus: What and How much is it?
Published On : August 1, 2022 by: Anjali Latwal/Category(s) : Trending
Are you curious about how much is an NBA Championship Bonus and want to know more about it? Well, we are here to spill the beans for you. Read this article to find out what and how much an NBA Championship Bonus is and how much money the players make if they win the finals.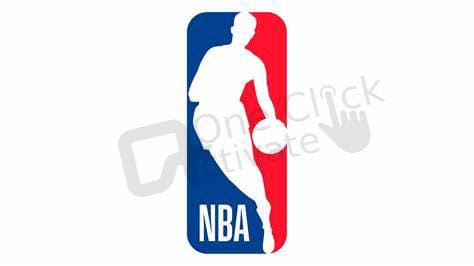 What exactly is the NBA Championship Bonus and how much is it?
Championship bonuses are one of the incentives offered to teams as a reward for reaching goals. Players can be further compelled to exert greater effort in order to win more games as a result. The NBA is not any different. Here is the NBA's formula for calculating and allocating the championship bonus. And if you wanna know more about NBA, you can visit their official website.
The NBA championship bonus is different every year:
The amount is subject to annual variation and is determined by the "player's pool." The clubs who advanced to the playoffs and the winners will each get the full sum. The pool had a sum of $15 million in 2016. The victors took home almost $2.6 million, and with a 15-man roster, each would have earned about $177,000 instead. The reserve players may value this money much despite the fact that it may appear little to the league's superstars. On the other hand, it's unclear how the incentive is being allocated; depending on their performance on the court, a superstar can demand a higher bonus than the 15th player on the roster.
Get NBA 2K20 Activation Codes for 2022
More the uproar more is the cash:
Viewership and pre-pandemic gate revenue are how the NBA playoffs generate revenue. Additionally, jerseys and other game souvenirs are sold. The NBA Finals can nevertheless generate buzz, particularly when superstars are involved and a close series is being contested, even if they cannot be compared to the NFL Super Bowl in terms of national attention. The NBA has 7-game series that goes all the way to the championship, so if the games are tight, fan interest may arise. Fans tune in to the Super Bowl since it is a one-game event and if they miss it, they won't have any games to watch.
Curiously, SuperBowl victors get fewer pay bonuses than NBA champions despite having a bigger audience. The Philadelphia Eagles allegedly got a $112,000 incentive for each of their victories in 2018.
How Much Money Do NBA Finals Champions Make?
When their team wins the NBA Finals, basketball players might earn additional millions. Undoubtedly, there are millions in Finals bonuses up for grabs. The largest additional compensation, however, is in the form of potential salary and endorsement payments.
First, let's examine bonus money. Every year, the NBA puts aside a "Player Playoff Pool." That pool included $13 million in 2015. For 2016, it remained that size. Depending on their success, various NBA clubs get the funding. Then it was divided among the teams' players. Any club may get up to $8 million in Finals incentives. That sum doesn't amount to much when split among 15 players per club, especially considering that some NBA players currently earn more than $20 million annually.
NBA Finals champions also get an increase in future pay and endorsement fees. According to some estimates, the amount might range from 30 to 50 percent annually. That might translate to an additional $8 million annually for a player who currently earns $10 million annually and about the same amount from endorsement agreements.
Trending: Check out our guide to learn about the ins and outs of the Xbox gaming console
How much money do players get after winning the NBA Finals?
The following are the key figures regarding the pay basketball players get if their team wins an NBA Championship:
When a player's team wins the NBA Finals, they may get bonuses ranging from $25,000 to $1.5 million.
Despite winning an NBA Championship, players actually earn less each game. They receive their pay annually yet play more games, which explains this. A team that quits in the Finals early actually plays fewer games and earns more money per game.
In the years after a championship victory, players may see a 30 to 50 percent increase in their income and endorsement compensation. Depending on the athlete, it may equal $200,000 to $12,000,000 annually.
See the tables below for further information on how much money athletes get when they win a title. The Finals bonus money has been divided up by accomplishment, by team, and by player.
How Much Money Can Teams Get in the NBA Finals Bonuses?
NBA Finals player compensation:
A $13 million pot known as the NBA's "Player Playoff Pool" is funded by the sale of playoff game tickets. Depending on how each club performs, the pool is divided among the top NBA teams. A little over 6% of the money has historically gone to the NBA team with the best record, while 37% has gone to the club that wins the championship. The information in the table below is a calculation by applying prior percentages to 2016's $13 million Player Playoff Pool. Most likely, the NBA club with the best record got $790,000. The Warriors lead the pack with 73 victories overall, while the Spurs were close behind with 67 victories. The winning NBA Finals team got $4.8 million, while the losing club received $3.2 million.
| | |
| --- | --- |
| About $13 million in total bonus money | Per Team Bonus |
| Best NBA Record | $790,106 |
| Best in Conference | $691,344 |
| Second Best in Conference | $555,669 |
| Third Best in Conference | $414,805 |
| Fourth Best in Conference | $325,991 |
| Fifth Best in Conference | $271,635 |
| Sixth Best in Conference | $185,272 |
| First Round Bonus | $408,839 |
| Conference Semifinals Bonus | $486,463 |
| Conference Finals Bonus | $803,874 |
| Lose NBA Finals | $3,214,636 |
| Win NBA Finals | $4,851,365 |
| Total NBA Championship Money | $13,000,000 |
Recommended: Activate Bally Sports
Conclusion:
So, that was all about NBA Championship Bonus and how its distribution takes place among the teams. We hope that now you might have got an idea about how things work and how the entire prize amount distributed among the teams takes place. We picked up an example from 2016 to provide a better understanding of the process. The money is distributed every year in the same fashion with slight changes. If you like our article on NBA Championship Bonus and find its content beneficial, do leave a comment below.