Microsoft Update Affects Users For Several Hours – Thank God It's Fixed Now!
Published On : March 16, 2021 by: Staff Writer/Category(s) : Trending
The American multinational technology company, Microsoft has finally rolled back an update to fix the technical glitch, which users were facing for several hours. The online suite of Microsoft 365 services, which includes the premium services of Teams, Outlook.com, and Exchange online was affected for several hours on Monday evening. The issue was caused by a recent change to an authentication system, as per the official statement by Microsoft. Finally, the experts of the company fixed the issue, as it had caused a temporary outage of user's data affecting multiple Microsoft 365 services globally.
Finally! Microsoft Rolls Back An Update To Fix The Technical Glitch
Earlier on Monday, Microsoft users were left suffering, as they can be able to access a number of services for several hours because of a temporary outage. As per the Microsoft 365 Service health status page, any service that influences Azure Active Directory (AAD) might have been affected by the outage. With this issue, more than 27,000 reported major problems with the Microsoft Teams platform, mostly focusing on the Teams login issue and Microsoft's website server connection problem. Other than this, many users also reported problems with platforms like Outlook.com, Office 365, and Azure. The issue might have stemmed from the recent changes in Microsoft's authentication system. With this, Microsoft decided to roll back its recent Windows 10 update.
Clearly, What Twitter Handle Says About The Microsoft Issue
As per the status update from Microsoft said: "Any service that leverages Azure Active Directory (AAD) may be affected by the overall products." Further, they added, "This includes but is not limited to Microsoft Forms, Teams, Intune, Exchange Online, and Yammer."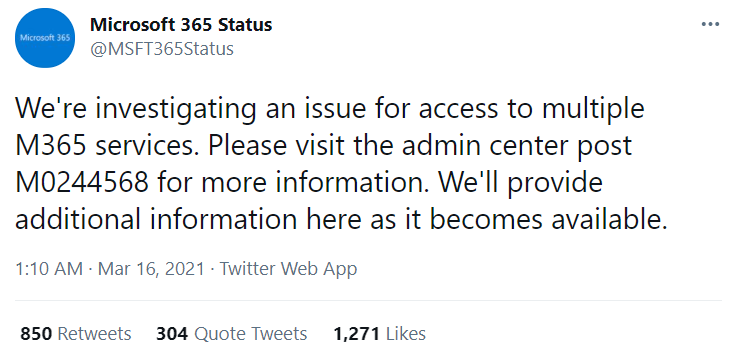 With the service outage, several users report the issue to the company, as it is evident that it creates problems worldwide. After suffering from this long hour's issue, the company attempted to roll back the update, which caused the problem. An official tweet made by the Microsoft 365 Status read: "The update has finished deployment to all impacted regions. Microsoft 365 services are showing decreasing error rates in telemetry".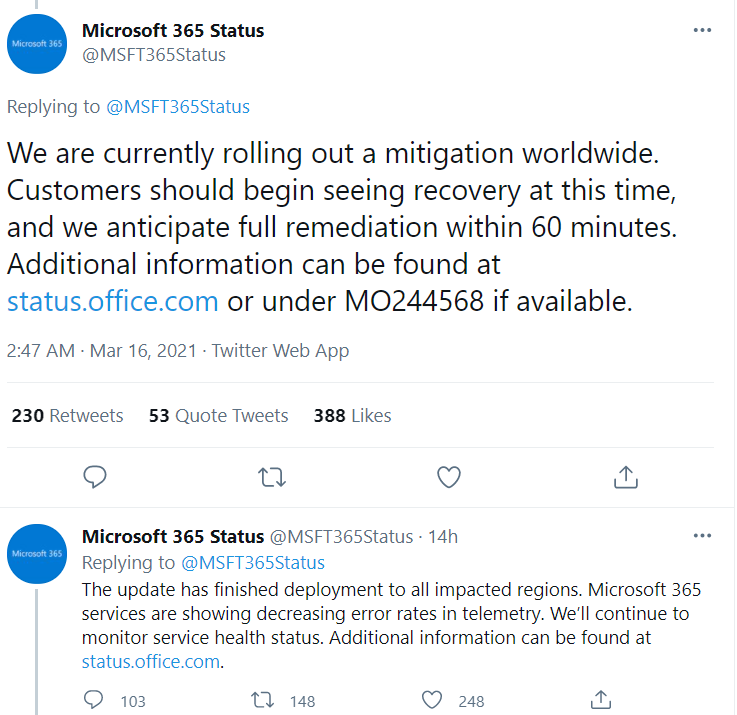 More than 2,300 people also reported major trouble-causing issues with Microsoft's Azure cloud computing services. When they visited the site the page shown Downdetector.
Follow OneClickActivate to get all the trending news, major updates about software with "How To" guides.