Check Mastercard Gift Card Balance (2023 Guide)
Published On : December 30, 2022 by: Anjali Latwal/Category(s) : Master Card
Want to know how to check your Mastercard Gift Card Balance? We're here for you! In this guide, we will tell you all that you need to know about the Mastercard Gift Card, along with important information on the following topics: Mastercard gift card login process, Mastercard balance check online, and www.giftcardmall.com/mygift Activate procedure. Let's begin.
What not to miss about Mastercard Gift Card?
A Mastercard gift card is a fantastic present option for special occasions like birthdays, Christmas, and graduations due to the card's widespread acceptance. If the recipient does not live nearby, you can buy the gift card in almost any quantity, and the postage to send it to them is not too expensive either. If you have been the fortunate receiver of a Mastercard gift card, you will want to make sure that you maintain track of the balance so that you do not spend more money than what is still available on the card. Checking the amount on a Mastercard gift card can be accomplished quickly and easily by following a few basic steps.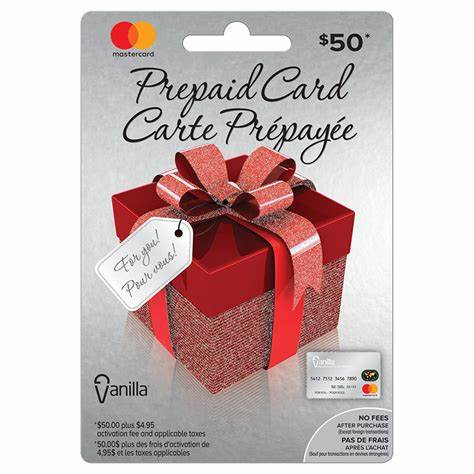 How do I check my Mastercard Gift Card Balance?
Turning the card over and calling the customer service number that is printed on the back of the card is the quickest and easiest way to Check the Balance on a Mastercard Gift Card. Mastercard points out that their prepaid gift cards are sold through a variety of different banks and retailers, so this is the most convenient way to check the balance.
After dialing the number located on the back of the card, you will be connected to an automated system.
You'll need to follow the instructions to punch in your card number and maybe a pin or the CVV (depending on how the card was set up).
In some circumstances, the automatic system will display your balance right away, but in others, you will be required to hit a number in order to be able to hear it.
For an online Mastercard Gift Card Balance Check via OneVanilla website, this URL is mentioned on the back of your card.
Type this into the search bar of your internet browser and Sign up for an account.
Navigate to "Check Balance" tab and enter card details.
Before you can access the amount on the card, you may be required to first register the card and establish an account. If you have an account for the card, you may also have the ability to reload it in the event that you decide to keep using it in the future.
Handpicked Content: Activate Serve Prepaid Card
Check Mastercard Gift Card Balance without an account
GiftCards.com is an online retailer specializing in issuing gift cards for both Mastercard and Visa. The retailer also allows consumers to customize their gift cards by adding a picture and a personal message. You don't need an account to Check the Balance of a Mastercard Gift Card if the gift card you got was purchased from GiftCards.com. This saves you the trouble of having to establish an account (although cards from this site do have to be activated before they can be used).
Simply go to www.giftcards.com/balance and input the 16-digit number located on the back of the card.
Include the CVN, and be sure to tick the box indicating that you are not a robot.
If you click the orange button labeled "Check Balance," your account's current balance will be shown.
Master Gift Card Balance Check via GiftCardMall.com
Another well-known retailer of gift cards, Gift Card Mall also has a selection of gift cards issued by Mastercard. MetaBank is the issuer of each and every card that can be purchased on this website.
In addition to contacting the number printed on the back of the card, another option for checking the Balance of a Mastercard Gift Card is to go online to the website mcgift.giftcardmall.com.
You can examine your current balance as well as a list of all of your most recent purchases by clicking the tab labeled "Check Balance/Transactions," which is where you want to click in order to access this information.
Enter Card details- Gift card number, expiry date, and the CVV and click the "Submit" button.
Note: You will have to Activate your Gift Card before you can check its balance. Here's how to do it:
Go over to www.giftcardmall.com/mygiftactivate.
Click on the Register Card tab.
Then, enter your Gift Card number followed by the Expiration Date.
Next, enter your 3-digit CVV or code.
Press Register Card.
Editor's Recommendation: Starbucks Gift Card Balance Check
Checking Mastercard Gift Card Balance using MastercardGiftCard.com
Another company that distributes conventional as well as business Mastercard gift cards is InComm, which operates the website MastercardGiftCard.com. InComm is a gift card corporation. Sutton Bank is the institution that provides you with these cards.
If you bought your card on their website, you can check balance by calling the number printed on the back of the card.
Alternatively, you can go to balance.mastercardgiftcard.com to check your balance.
Either option will tell you how much money is left on the card.
Please input your card number, expiry date, and CVV into the appropriate fields.
After that, you need to click the orange "Sign In" button in order to check your current amount.
It is crucial to keep in mind that the gift cards bought on MastercardGiftCard.com are not capable of having more funds added to them. This means that after you have spent all of the money on the card, you will have to dispose of it.
Conclusion
This is all about the Mastercard Gift card check balance procedure. We hope that you will like the instructions and find them useful. Additionally, you can check out our other articles on how to check your visa gift card check balance and Prepaid gift card balance check.
Frequently Asked Questions (FAQs):-
How to check your Mastercard Gift Card Balance online easily?
You can contact a toll-free number to check your balance anytime. All you have to do is call 1-800-MASTERCARD (1-800-627-8372) in the U.S. You can also find out your balance by going to the card issuer's website and providing the 16-digit number and security code from your card.
How can I use a Mastercard gift card while doing online shopping?
There are numerous methods to use Mastercard Gift Cards. When buying online, pick your card and enter the card details in the same way you would do with your credit or debit cards while purchasing something online. Always make sure that the balance is greater than the whole cost of the purchase so that your payment does not get declined. Shopping online with Mastercard Gift Cards bring people together and make special events more memorable.
How can I check my card's balance without using an app?
If you do not have an online account or prefer not to visit an ATM or bank branch, you can phone your bank to check your account balances. Your existing debit card balance should be available once you have given the customer support person your account and PIN details.
Is there a gift card balance-checking app?
Gyft is the most well-known and reliable gift card mobile app, where you can upload your gift cards and get the balance for countless deals.
How to Activate a Visa or Mastercard gift card online?
First, you have to enter your 16-digit card number in the given box. Then provide your 3-digit security code (CVV) in the other prompted field. And finally, select the "Activate your gift card" button and your MasterCard Gift card will be activated in no time!