What are the Top 9 MamaHD Alternatives for 2023?
Published On : November 9, 2022 by: Sakshi/Category(s) : Streaming Services
Tired of searching for Mamahd alternatives 2023? We understand your need for the best football streaming sites for free football matches and many more heart-throbbing sports content. Our post today will walk you through the top 9 streaming platforms that are similar to or better than MamaHD in 2023 due to its premium features for free!
What are the 9 Finest sites similar to MamaHD for 2023?
Our list of 9 best MamaHD Alternatives for 2023 includes ESPN, SonyLIV, Facebook Watch, Stream2watch, Fox Sports GO, CBS Sports, fuboTV, SportRAR.TV, and Hulu. From subscription costs to how to stream the channels for free football matches, we have tried to cover all the relevant data that is necessary for you.
ESPN
If you're looking for a MamaHD alternative to watch UFC, Boxing, and NFL, ESPN is a great option. You can view highlights of important sporting events from around the globe, but you can't watch live events. However, ESPN offers a variety of other features and activities, including reading articles and watching video commentary. So if you want to learn more about ESPN, this is the perfect place to start.

ESPN is a comprehensive resource for all topics related to athletics. There, you can learn anything you want to know. The website has a tonne of text and video content concerning numerous sports. If you use an Android device, you may download the ESPN app from the Google Play store or the Apple App Store. Go to the Settings icon on the top right after opening the program. To sign into ESPN+, click Log Into ESPN Account.
NOTE: The website doesn't provide live streaming for sporting events.
For $9.99 per month, you can easily subscribe to ESPN+, or for $99.99 a year, you can save over 15% by choosing the ESPN+ Annual Plan. For a monthly fee of $13.99, you can also get ESPN+, Disney+, and Hulu together. Currently, ESPN+ costs $9.99 per month or $99.99 per year.
Apple iPhone, iPad, iPod Touch, iPad Mini (must have iOS 7.0 or later), as well as Android mobile and tablet devices, such as the Kindle Fire, support WatchESPN (running version 4.0 and above). You must be wondering if is there a cost to download the "WatchESPN" app. WatchESPN is free!
SonyLIV
If you're looking for a great way to get over MamaHD and watch your favorite TV shows, movies, sports, and web series, then you'll want to check out SonyLIV. The first OTT service in India, SonyLIV offers a great selection of content that you can watch on your computer, phone, or tablet. Whether you're a fan of Hindi TV shows, Bollywood movies, or live sports, SonyLIV has something for you. With a wide variety of content available, SonyLIV is a great option for those who want to watch their favorite shows and movies without having to pay for cable.

The cost of a Sony Liv subscription plan is Rs 999 for a whole year. The cost of the monthly plan is Rs 299, while the cost of the six-month plan is Rs 699. You need a VPN with dependable servers in India if you want to unblock SonyLIV in the US. Like Hotstar in the US, Voot in the US, and Zee5 in the US, SonyLIV is an OTT streaming channel, however, they are all Indian streaming services that are only available in India!
Use ExpressVPN, perhaps (with three Indian servers).
On any smart device, you can easily install the ExpressVPN app, then sign in.
Open SonyLIV on any of your devices after connecting to the Indian server of your VPN.
With SonyLIV, you may successfully stream the best media in the USA.
Facebook Watch
Stop right here for looking for an amazing sports content alternative to MamaHD. Check out Facebook Watch! With a video-on-demand service called Facebook Watch, you can access original video content produced by the American business Meta Platforms. The service was made public by the firm in August 2017 and made available to all American users that month. With Facebook Watch, you can receive 55% of the advertising money.

Users of Facebook can share their videos with the community and access premium content for free using Facebook Watch, a video-on-demand service. You may host online get-togethers with your Facebook pals using Facebook Watch. Facebook Watch's declared purpose is to assist content producers and publishers in finding a market, cultivating a community of ardent followers, and generating revenue from their efforts.
Search for the Watch symbol in your shortcuts bar or the "More" bookmark to access Watch on iOS and Android. Additionally, Watch is available on the Xbox One, Samsung Smart TV, Apple TV, Android TV, Amazon Fire TV, and Oculus TV.
NOTE: Facebook will first run a link via their security systems before letting you know whether it's secure when you visit it from the Facebook Mobile Browser. The name or URL will be displayed at the beginning of the page next to a green lock if the link is secure. Your device and the website you're visiting will be connected securely.
Stream2watch
Stream2watch is your one-stop shop for all things soccer. Whether you are looking for the Premier League, Championship UK, FIFA 2022 World Cup, UEFA Champions League, Europa League, LaLiga, Bundesliga, Ligue 1, Serie A, Liga Portugal, Primeira Liga, MLS, College, Friendlies, National, or any other soccer league, they have you covered.
By offering a variety of commentary languages with selectable audio that is updated daily, you can always stay up-to-date on the latest soccer action. Plus, the alternate links to r/soccerstreams make it easy to never miss a goal again.

Many international channels are available on iStream2watch.com. Get access to every game being broadcast on television this week and this month so you can watch everything from the comfort of your home. Check out the games listed in the schedule of upcoming sporting events in the table above to get started.
Depending on your preferences, you can select there between TV zapping and watching sports that are currently on. You will be directed to a screen that lists all the feeds and possible options. Use the chatbox on the right side of the screen to communicate with others. A unique user experience will be made possible by complete compatibility and hourly maintained videos. You will never need to register or create an account if you are a new visitor.
Fox Sports GO
Are you a sports fan who is looking for an alternative to MamaHD? If so, then you'll love FOX Sports GO. Also, if you want to stay up to date on all the latest sports news, FOX Sports GO is the place to be. You can view live scores, odds, team and player news, streams, videos, stats, standings, and schedules for the NFL, MLB, NASCAR, WWE, NBA, NHL, and many other sports. Plus, with FOX Sports GO, you can watch live streams of your favorite FOX Sports events and competitions. Although the app is free to download, you'll need to sign in with your cable provider's credentials to view whole episodes, live sports events, and news.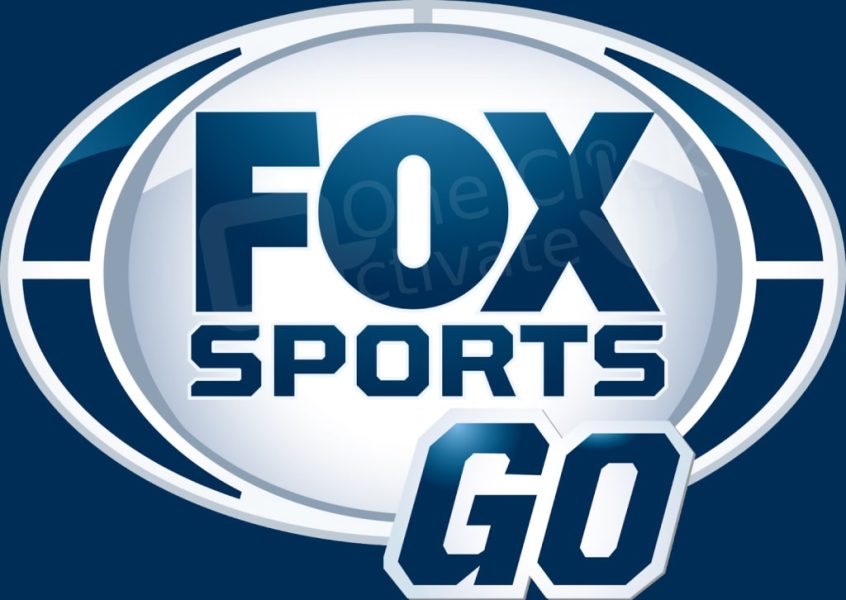 A Pay TV subscription is required if you want to watch live games, highlights, shows, news, and other content. Fox Sports offers a variety of methods to watch NFL, including live streaming, cable TV, and satellite TV. The Fox Sports Go app, which is compatible with iOS, Android, and other devices, lets you watch NFL on Fox Sports.
To activate Fox Sports GO:
First use a web browser on your smartphone, tablet, laptop, or PC to go to go.foxsports.com.
On the linked device, enter the code that was displayed.
On the linked device, you will be asked to sign in using your TV provider credentials.
Just provide all the needful information accurately, follow the on-screen prompts and in no time you will be able to access Fox Sports GO on your device!
NOTE: Fox Sports 1 (FS1) is also available on YouTube TV, Sling TV Orange + Blue, Hulu with Live TV, Fubo TV, and Fubo TV Elite without a cable subscription.
CBS Sports
Who said the best football streaming site doesn't exist? The CBS Sports division of Paramount Global is the perfect place to stay ahead of the competition in your fantasy leagues. With comprehensive fantasy sports news, statistics, results, and rumors, CBS Sports is the go-to source for everything you need to know about the game. Plus, with the most recent NFL Football news, live scores, player statistics, standings, and projections, you can always stay on top of your game. So check out CBS Sports today and take your fantasy game to the next level!

CBS Sports HQ is a 24-hour sports news network that streams for free on connected devices and provides news, highlights, and analysis. Hulu is another website where you may access CBS Sports Network Network (Free Trial). The Limited Commercials plan costs $5.99 per month, while the Commercial Free plan costs $9.99 per month. However, CBS All Access offers two subscription options. The content selection and sports channel lineup of the plans are largely similar.
One of the more recent distributors of skinny bundles is Paramount Plus, but it's catching up quickly. It provides a large number of channels, including CBS Sports, at a fair price. The live sports content, which includes CBS NFL coverage as well as US and international soccer, is now available to Prime Video customers. Additionally, Peacock will include CBS-produced material.
Fubo TV
FuboTV is a streaming service that specializes in live sports. It is the only live sports-focused streaming service in the world and offers major leagues, teams, and popular TV shows, movies, and news for the whole family. FuboTV is available in the United States, Canada, and Spain. This American streaming television provider primarily concentrates on channels that broadcast live sports, and it serves users in the United States, Canada, and Spain. The only live sports-focused streaming service in the globe, fuboTV features major leagues, teams, and well-liked TV shows, movies, and news for the whole family.

Although, the majority of FuboTV's live feeds are capped at 720p, which is the service's biggest drawback. Additionally absent from the service are the regional sports networks (RSNs) owned by Bally Sports, A&E, and Turner. FuboTV is still a popular choice for cable cutters who want to stream the most sports.
Three different plans are available from fuboTV: Pro (130+ channels, 1,000 hours of cloud DVR) for $69.99 per month, Elite (190+ channels, 1,000 hours of cloud DVR) for $79.99 per month, and Ultimate (230+ channels, 1,000 hours of cloud DVR) for $89.99 per month.
NOTE: The Amazon Fire TV Stick doesn't offer a free version of the fuboTV streaming service. The ability to see material on fuboTV requires an active paid membership, just like Netflix, Disney Plus, and other comparable services.
However, if you use Roku, the free trial is only available to new clients. Through Roku In-App Billing, you can purchase the Pro, Elite, Ultimate, and Latino plans. You must register directly on www.fubo.tv if you wish to subscribe to a different basic plan and/or add any Add-ons that are not included in the bundles available.
SportRAR.TV
Sportsurge is one of the top places to watch live sports streams for free. Another website that offers cost-free live streaming is this one. There are many exciting sporting events that you may watch. On the website's comprehensive calendar, you may see what is happening right now as well as in the past and future.
You can get live streaming of the most recent athletic events if you have an HD TV. It is a good location for live sporting events. The fact that there aren't many commercials on this sports streaming website is its best feature. This results in a satisfying experience when watching sports in person.

Sportsurge allows users to view their preferred sporting events in 720p, 1080p, and 4K quality. On Sportsurge, you can watch sports like baseball, boxing, MMA, basketball, football, and basketball without seeing any advertising. Additionally, Sport surge enables users to view the highlights of the most recent game as well as the pre-and post-game rituals. You may even add a scorecard widget to your phone's home screen if you can't watch the game live because you're in a meeting or at work.
You can also use Sportsurge online to view a match's statistics in the form of eye-catching graphs and charts, which can aid in making predictions about the outcome. Additionally, Sportsurge provides you with a win or loss probability estimate depending on your current scoring rate, which is shown on the phone's home screen. You may email URLs with match data to different groups of friends and family using Sportsurge, which is another amazing feature.
Hulu
Are you peeking for an alternative to MamaHD? Look no further than Hulu! You can get Hulu's top 75+ channels plus Your favorite live sports, news, and events are broadcast on live TV along with the whole Hulu streaming collection. With subscriptions starting at $7, watch thousands of movies and television programs.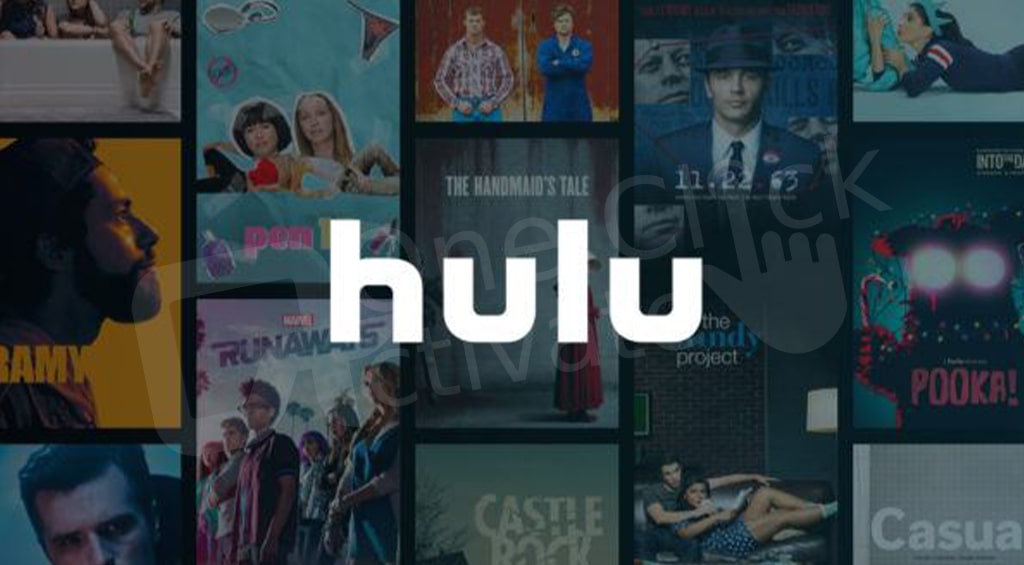 If you don't have cable television and want to keep up with Top Chef, Hulu has recently shown material from TV networks. You won't run out of TV series and movies to watch on Netflix as it has more than 5,000 titles compared to Hulu's 3,000.
New Hulu members can test the Hulu plan of their choosing for free after joining up. For 30 days, both the Hulu (ad-supported) and Hulu (No Ads) plans provide you unrestricted access to their streaming collection. After the free trial period, you will be billed monthly.
NOTE: Amazon Prime does not come with Hulu. To access the selection of movies and television shows available on demand, you must purchase Hulu individually. Despite being a top-notch service, Amazon Prime does not provide packages with Netflix, HBO Max, Hulu, or any other streaming platform.
So, that was all on our list for the 9 Best Free similar sites like MamaHD in 2023. We hope you liked it and found it informative.