How do I join friends using Xbox Companion App?
Published On : January 28, 2021 by: Staff Writer/Category(s) : Gaming, Xbox
For some reason, if you are unable to join friends using the Xbox Companion app then this guide is going to be useful for you. Due to a lack of knowledge, the majority of new gamers are not well-informed about the features and functions of the Xbox Companion app. With amazing features such as looking for Groups and Clubs, you can easily seek out some pro players for your favorite games and join gamers' communities based on your interests.
Adding friends on the Xbox console makes it easy to stay connected with the other gamers you love to play with. After using the 'adding friend' feature, you can easily see their gaming status and what prominent games they are playing with the console. More than this, there are other options available like 'send messages' and 'invite to chat' that take the gaming adventure to the next level. Before getting into the steps on how to join friends using the Xbox Companion App, let's quickly dive into the basic concept of friends, followers, and favorites.
Friends are people, who you want to connect in order to get their activity feed updates about gaming. You can also secure interaction with a medium party chat and messaging. By adding a gamer as a friend, you will become their follower till they added back you as a friend. You can add up to 1,000 Xbox friends.

Followers are the ones, who want to receive activity feed updates about you and your games. Followers have the right to add you as a friend. Meanwhile, your followers will show up on your added friend list, until you add them as a friend. With the option of Favourites, you can added favorite friend will appear first on the friend's list.
Steps to Add Friends Using Xbox Companion App –
Follow these proven steps to add friends on an Xbox Console via the Xbox App:
To begin with the steps, first launch the Xbox app on your active device.
Now, from the top of the screen, tap the icon of two people. With this step, you will be landed on the "Friends & Clubs" tab.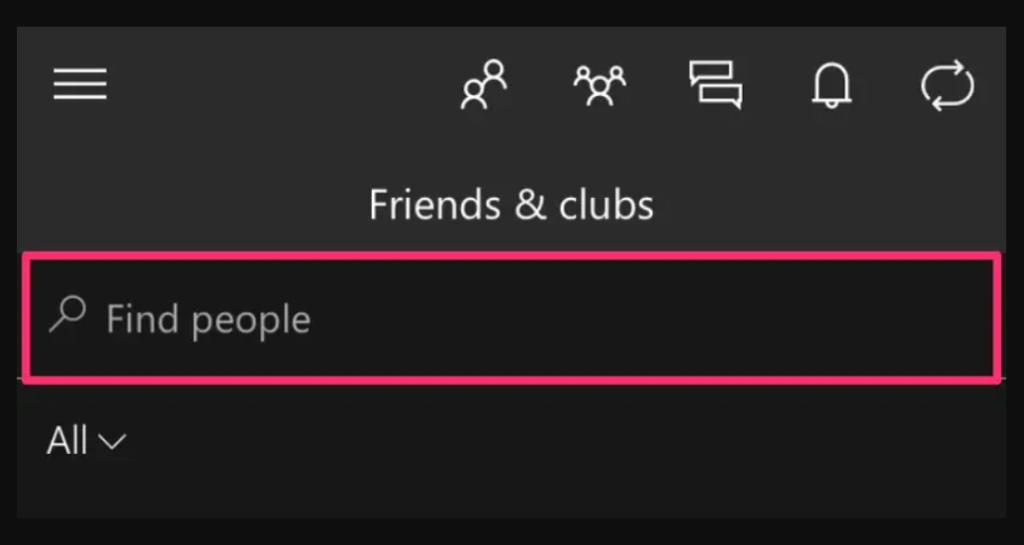 After this, click on the search bar (available in the top portion of the screen), and enter the Gamertag of the person or user you wish to add to your friend list.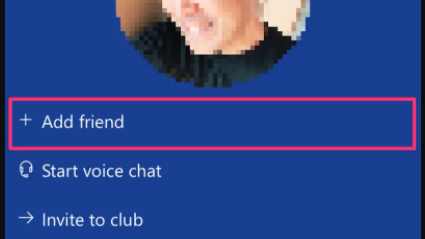 Now, tap on the person's username showing on the screen, and then tap the "Add Friend" option and your friend request will be sent to the user which you want to join with.
Now, choose either the Friend or Favorite option and then select the option "Share my real name" to help your friend identify you.
At last, select OK.
Another way to add friends on an Xbox gaming console is by using the People tab. The proven steps are as under:
Power on your Xbox console, and press the Home button on your controller for a few seconds.
In the next step, scroll left to reach the "People" tab and click on it.
After this, scroll down the screen and click on the "Find someone" option.
Now, with the help of the search bar, start typing the username of the person which you want to add. You will also get a list of suggestions on your device screen.
Finally, to conclude the steps, click on the profile of the user that you are interested in adding, then navigate to the "Add Friend" button.
How to Add or Remove Suggested Friends?
From the top side of your friend's list, a list of suggested friends will appear. These are the individuals you know, recently played with or recently started following you. With the help of this suggestion list, you can quickly add your favorite suggested players as a friend and start chatting or texting them. You can also remove them from your suggestion list if you don't want to collaborate with them.
The following options will appear in your suggestion list. Make sure to apply them:
Select + (plus sign) to indicate that you are interested and want to add them to your friend list.
Select – (minus sign) to eliminate gamer or show them that you are not interested to add them.
Select the 'See all' option to look for more suggestions.
How do I change my relationship with a friend?
In order to change your relationship with one of your friend from the Xbox Console Companion app, you need to pursue these steps:
Pick your friend id or Gamertag from your available friends list. Click on the person's id to open the profile.
Now, select More, and then go to the Change friendship option.
Now, select whether you want to add the gamer as a friend or a favorite one. You can also remove the gamer completely from your friend's list.