How to Install ES File Explorer on Firestick?
Published On : July 13, 2022 by: Sakshi/Category(s) : Amazon
If you're sick of having to navigate through dozens of apps to find a particular file, ES File Explorer is for you. The easy-to-use file manager is packed with useful features like a cloud storage section, the ability to connect to multiple cloud drives, and other services. With our guide, we will help you install ES File Explorer on FireStick devices and use it wisely. If you need to sideload APKs on your FireStick, this app will let you do it with ease. And we are going to help you with it!
ES File Explorer is a powerful file managing tool that lets you manage your data from multiple devices, files, and systems. You can update your apps, add apps to your Sideload Library, clear cache, or reset to factory settings. It comes with a special Explorer view for easy browsing of root-only directories and files. ES File Explorer also supports the latest features such as customizing Recent Apps, Favorites and Rename options in context menus on internal storage and USB drives. In addition, this app has a built-in file manager for browsing individual folders and image files on your device or SD card.
You can never know ES File Explorer better than this:
ES File Explorer is a popular file manager for the Android operating system. It offers various features such as file browsing, multiple device synchronization, and more. You can connect to cloud drives like Google Drive, Dropbox, and Microsoft OneDrive directly from this software. Also, you can sideload third-party APKs using web URLs with ES File Explorer. However, this app doesn't support APK sideloading at the time of writing this review.
Storage management, sideloading software into Amazon Fire TV (needs a premium subscription), connecting to cloud drives, and more uses are all possible with this multi-utility tool. The Amazon Store sells ES File Explorer. The installation procedures are listed later in this tutorial.
You can sideload third-party APKs using web URLs with this software. But, you need a premium subscription that costs $9.99 per month in order to sideload apps. To sideload APKs and even transfer files, you can use ES File Explorer to connect your FireStick to a PC.
There are numerous tools available in ES File Explorer. There are other capabilities, meanwhile, that the majority of FireStick users probably won't ever utilize. As a result, I am emphasizing and giving priority to the advantages that you are most likely to apply. Please feel free to let us know in the comments section below if you need assistance with any particular utility that isn't covered in this guide.
The following are ES File Explorer's main advantages for FireStick users:
Direct link sideloading of third-party applications (premium subscription required)
Using a computer, sideload third-party applications
Delete useless APKs and other unnecessary items to save up space on your FireStick.
File sharing between a computer and a FireStick
Connect to cloud services like Dropbox, OneDrive, Google Drive, etc (this function is currently not working)
Trending: How & Where to Enter Amazon FireStick Activation Code?
How to Install ES File Explorer and Allow FireStick to Install Apps from Unknown Sources?
This is simple. The Amazon Store sells ES File Explorer. To install it quickly and make it possible to download and install programs from unknown sources, just follow these steps:
Choose the Find option on the FireStick's home window.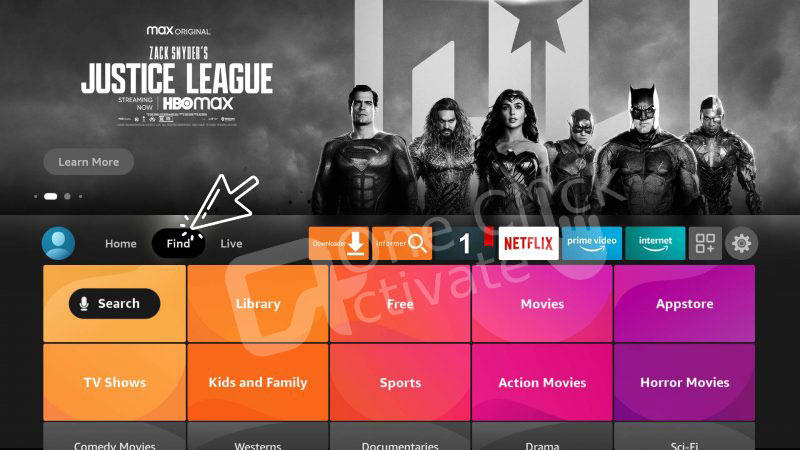 Select the tab for Search.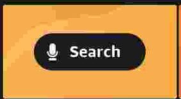 Input the ES File Explorer app's name. After you have written a few letters, the suggestion list will start to include ES File Explorer.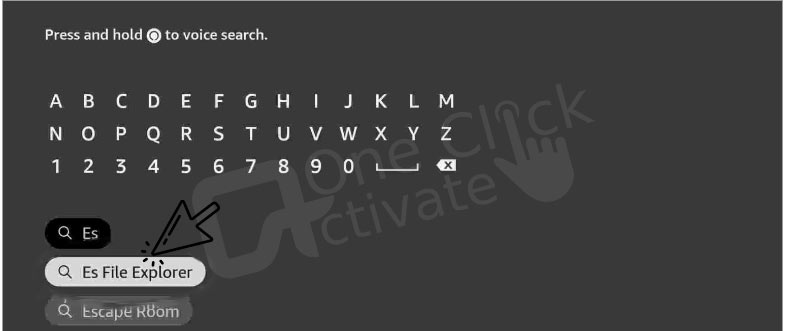 ES File Explorer will open in a new window once you click it.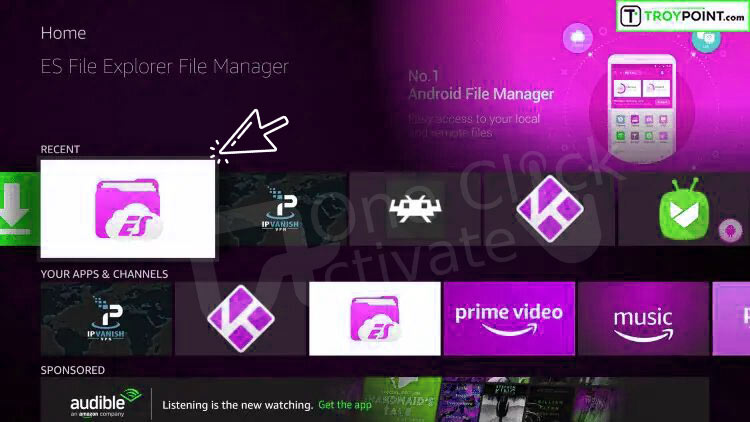 Tap the Download or Get option (select what you see on your screen).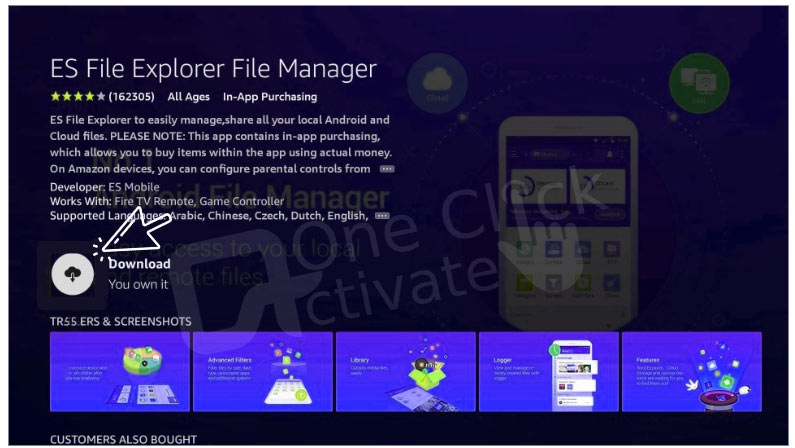 As the app is installed, you have to patiently wait.
To launch the app, select Open. Alternatively, you can run it later from the Your Apps & Channels area.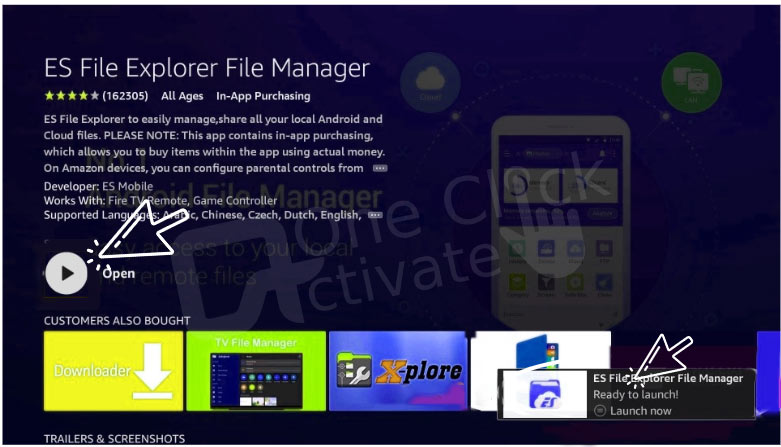 Click the Settings Gear icon on the home screen.

Go down the page and click My Fire TV.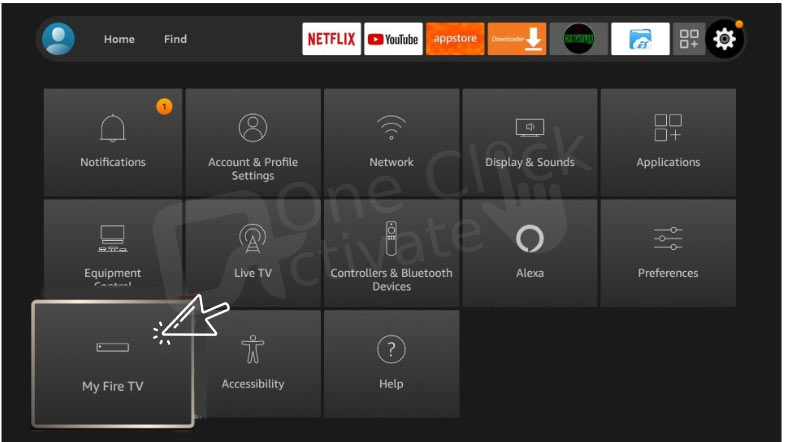 Now, click on the "Developer options."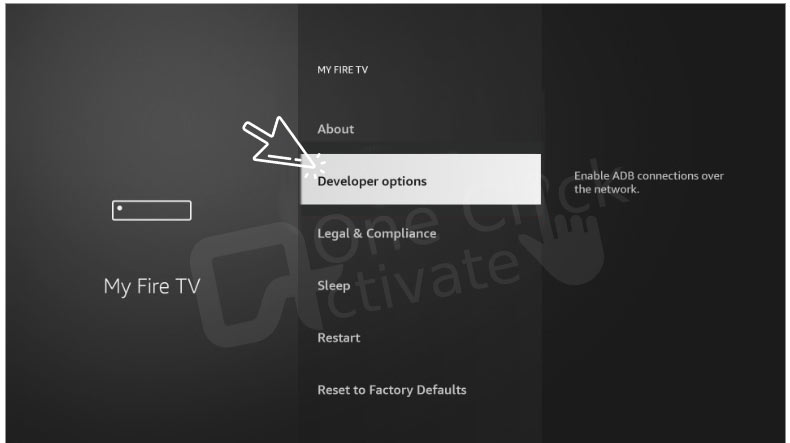 Choose Install unknown apps.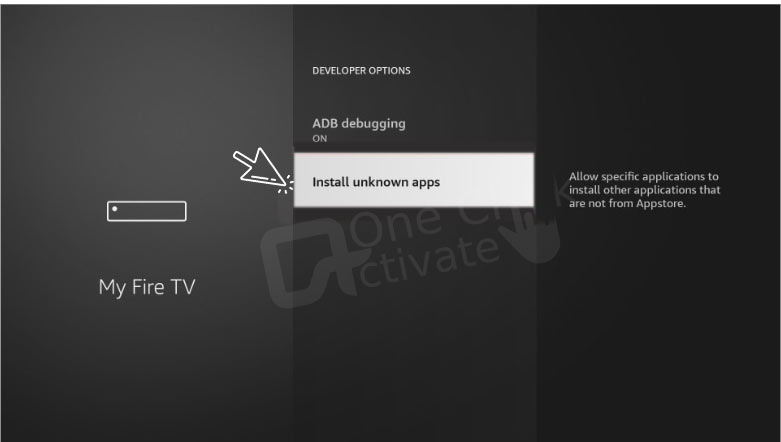 To activate ES File Explorer, click on it.

Is your FireStick remote blinking yellow? Know the quick fixes here!
An alternative method to Install ES File Explorer on FireStick-
By following the instructions below, you may quickly install ES File Explorer on your Firestick/Fire TV device using the TROYPOINT Rapid App Installer.
On your Firestick or Fire TV, download the TROYPOINT App for free.
NOTE: The lesson that follows shows you how to complete this easy step if you haven't already. Additionally, we advise you to run a full virus scan on every application in the Rapid App Installer using VirusTotal.
Start the TROYPOINT App to initiate the process.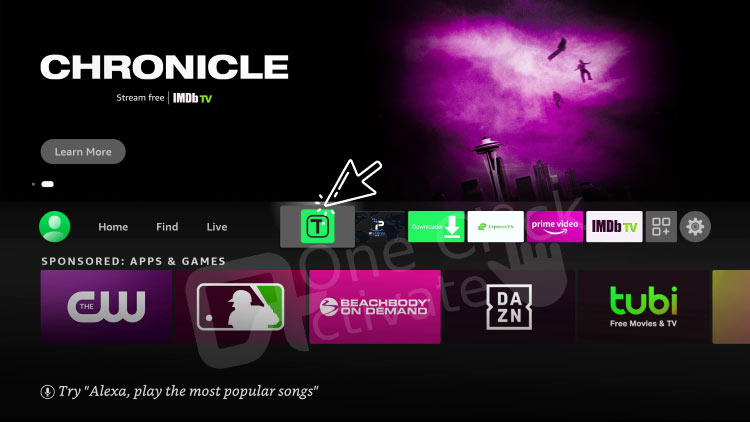 Consider selecting using Rapid App Installer here.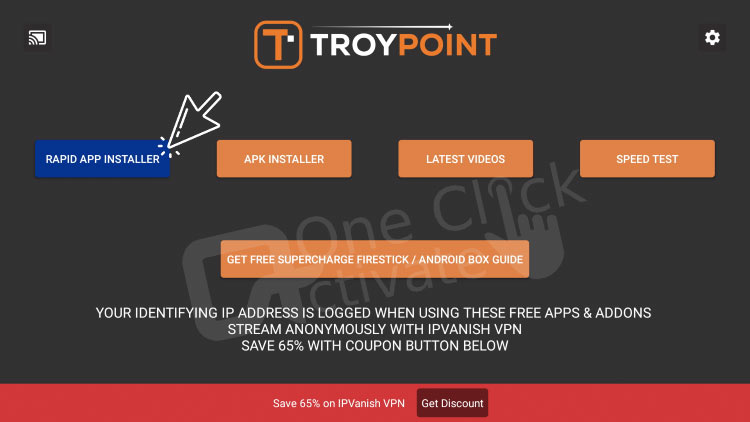 Locate ES File Explorer by scrolling down and clicking the down arrow.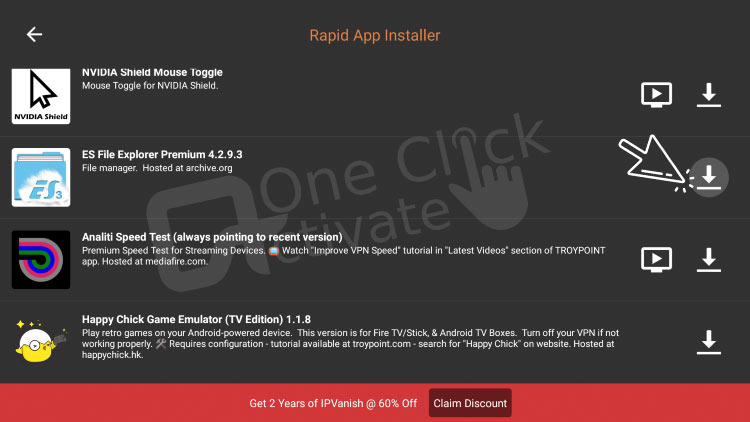 Await for the installation of the app.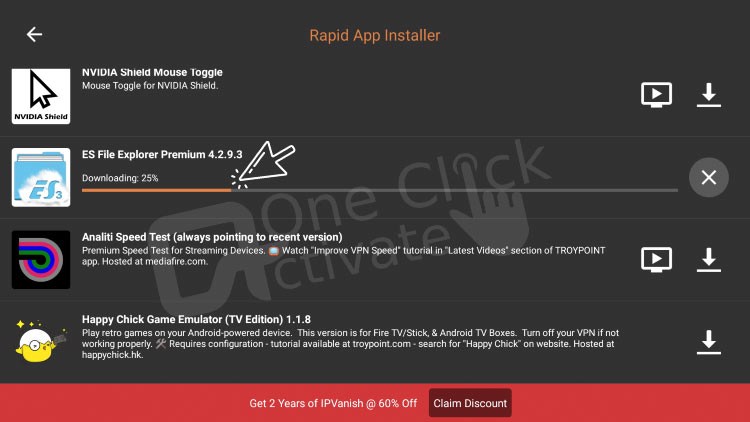 To download ES File Explorer to Firestick/Fire TV, click the play button.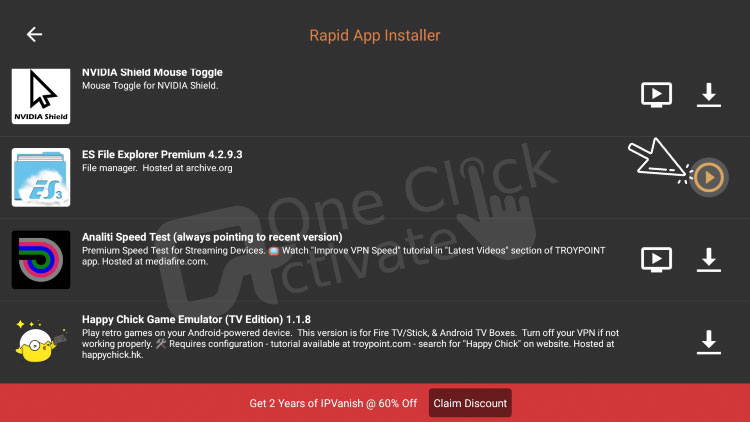 Press Install.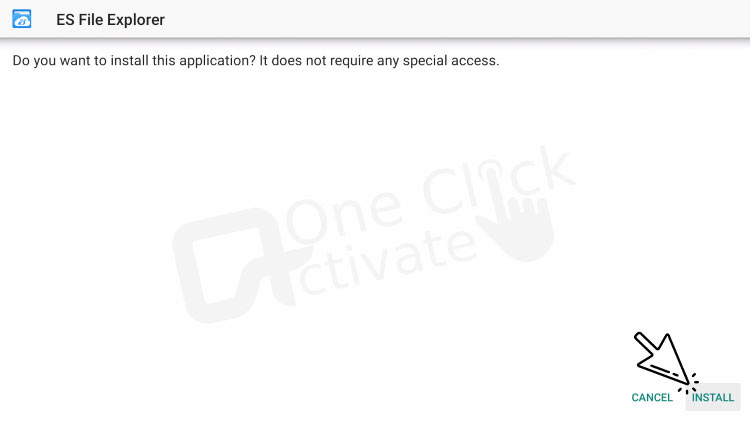 The message "App Installed" will then appear, indicating that the installation is now complete.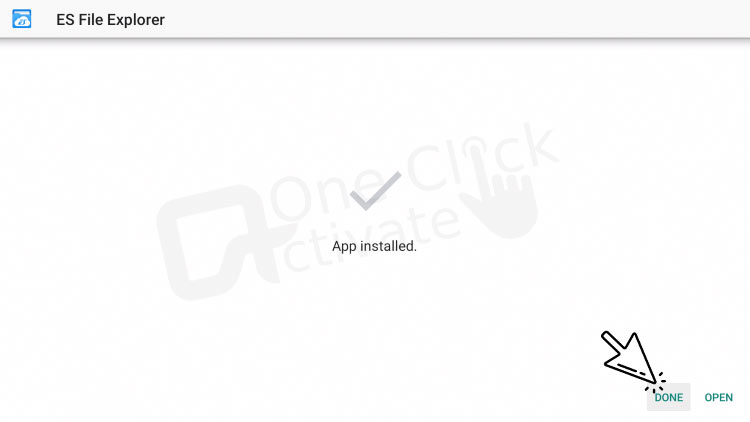 Check out our guide to Rename Firestick in minutes
How to Sideload Apps Using Direct Links in ES File Explorer?
One of the best sideloading tools I've ever used for FireStick is ES File Explorer. Only the actual link to the APK you want to download has to be provided.
NOTE: With ES File Explorer, sideloading is no longer free. It is no longer accessible without a premium subscription, which costs $9.99 per month. If you don't have a premium subscription, sideload third-party apps onto your FireStick using the Downloader app.
It is essential to know that only links that point straight to the APK's location on the internet can be used by ES File Explorer to download APKs. You can sideload software using the Downloader app if you have a link to a website.
Your online activity is always being monitored by governments and ISPs, so using your Fire TV Stick to view copyrighted content could get you into some big legal trouble. Your IP address, 116.193.128.54, is currently public knowledge. I firmly advise purchasing the finest FireStick VPN to hide your IP address and enjoy your preferred content safely.
Top 3 VPNs that are Best for your FireStick for streaming ES File Explorer-
Although many people believe that these are not something worth spending money on, VPNs can help you defend yourself against identity thieves and privacy violators. However, these aren't the only benefits of using a VPN. There are numerous ways a VPN may enhance and protect your online browsing.
ExpressVPN: The fastest and safest VPN service is ExpressVPN. It not only has a risk-free 30-day money-back guarantee and is simple to install on any device. Additionally, you can always request a refund if you're not completely satisfied. Additionally, ExpressVPN is presently giving away an astounding 3 extra months on their annual plan at $12.95/month and for 6 months at $9.99/month (total of $59.95).
IPVanish: For Fire TV, Android TV, streaming apps, add-ons, and downloads, IPVanish offers protection. When you use streaming apps, download videos, and access Kodi add-ons, it helps you protect your location information and personal identity. IPVanish VPN can be downloaded straight from the Fire Stick and Android TV app stores to safeguard your TV's internet traffic and streaming activity, whether it be an external device or a native system.
Best value: 2-Year at $2.50/month
Yearly: $3.33/month
Monthly: $10.99 /per month
Surfshark: A VPN provider with headquarters in the Netherlands is called Surfshark. It belongs to Nord Security's division. Products from Surfshark include a virtual private network service, a system for detecting data leaks, and a private search tool. Purchase the Best-Selling Deal to benefit from a reliable and fast connection and to be liberated from surveillance. Purchase Surfshark for no-logs VPN, RAM-only servers, Unlimited devices, 24/7 support, ISP Tracking, price discrimination, Ad manipulation, and more. Any VPN typically costs around $3 per month. Surfshark costs $12.95 for a monthly subscription if you decide to go with it.
3 Effective Sideloading third-party apps onto your FireStick-
We'll start by changing some settings on the firestick before using Es File Explorer to sideload apps into the device.
Go to the Firestick's settings first. On the home screen of your Firestick, click the "gear" symbol in the top right corner to access the settings menu.
Then select "My Fire TV."
Click "Developer Options" at this time.
Selecting and turning on the Install Unknown Apps option is the next step.
Now you must choose Es File Explorer.
You're done once you turn it on.
You may now sideload apps onto your Fire TV using Es File Explorer.
With Redbox TV Application-
If you intend to use Es File Explorer to sideload software on your Firestick, we advise you to upgrade to the Pro edition. You can use Redbox TV
You should first run the ES File Explorer app on your Firestick by heading to the Apps & Games area and selecting it.
When you first launch Es File Explorer on your Firestick, it will ask for permission to view your photographs, media, and other files; all you need to do is click the Allow option.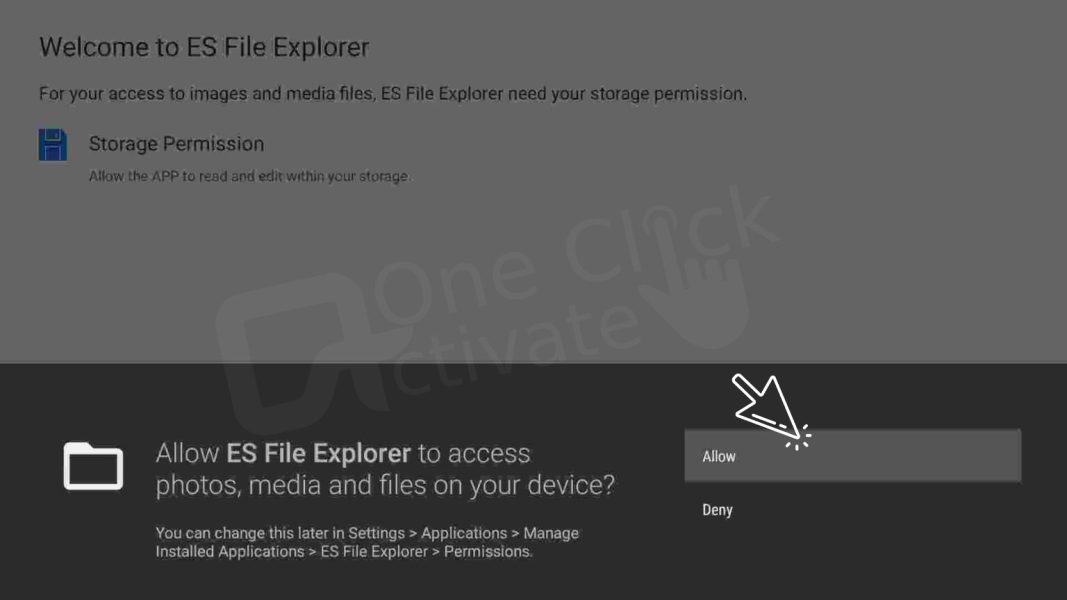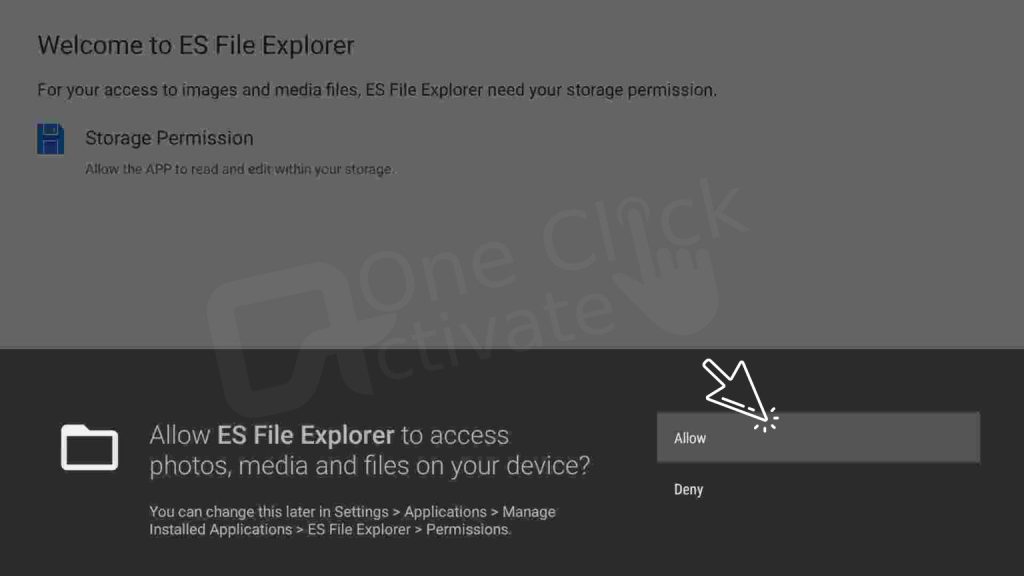 Es File Explorer's main screen will open after clicking the Allow button, and a sidebar will be visible on the left. You must click on the Tools option there.
Then select "Download Manager" from the menu.
After that, choose the "New" option that appears at the bottom of your screen.
You'll see that a download box asking for the Path and Name has been launched.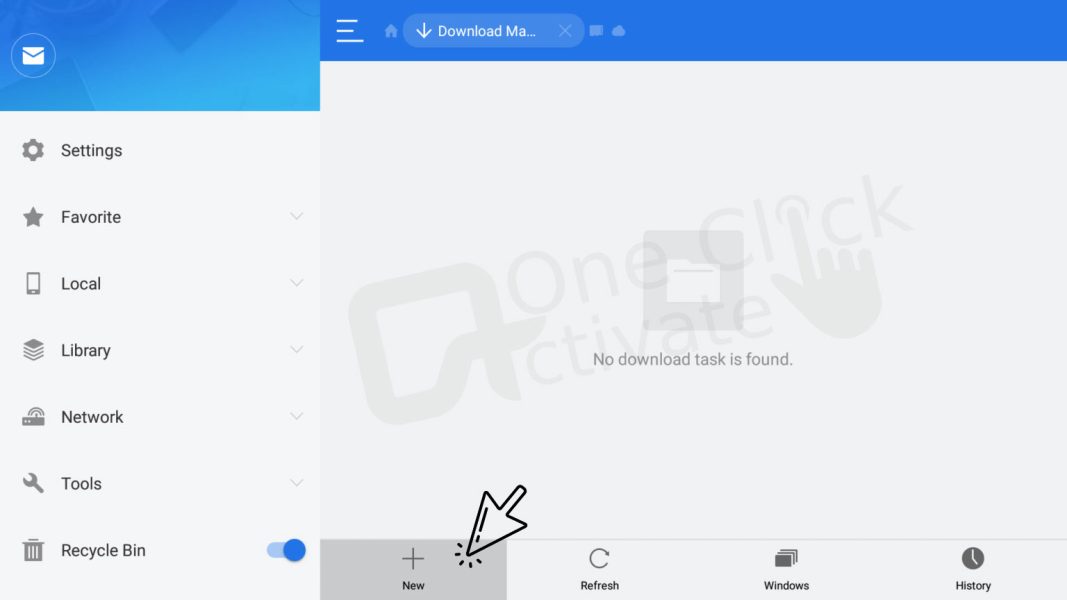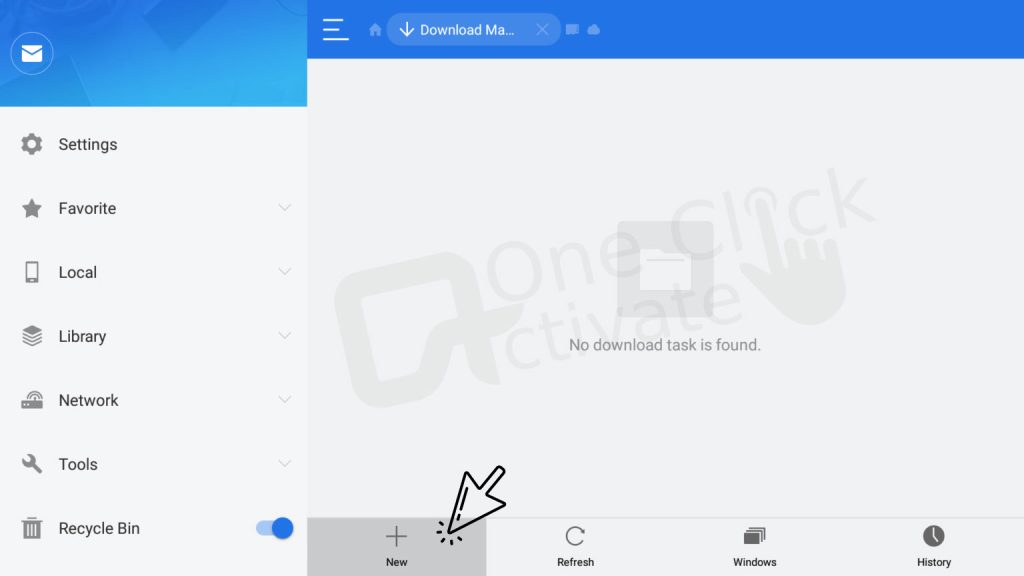 In this situation, we're using Redbox TV as an example, so I'll input that URL and name it "RedBox." You must enter the URL of the APK that you desire to download.
Once you have finished entering all the necessary information, click the "Download Now" option.
The Redbox TV APK for Firestick will now begin downloading using ES File Explorer.
Once the APK has been downloaded, you may install it by selecting the "Install" button.
Great, you finally did it! You can use the app as soon as it has been installed. So, that's how you sideload software onto a Fire TV using Es File Explorer. I mean, it was really simple.
Using Cinema HD APK-
On FireStick and other Android devices, Cinema HD APK is a fantastic app for watching on-demand media. HDMovies was the previous name of Cinema HD APK, which has now undergone a rebranding. The app has a wide selection of films and TV shows. This indicates that you will never run out of streaming alternatives with Cinema HD. The app is ideal for binge-watching your favorite TV shows and films. The app's interface is straightforward, minimalistic, and practical.
In this instance, we will use the Cinema HD app, and here are the steps:
On the Firestick's home screen, hold down the home button for a long time to bring up the menu. Next, select Apps.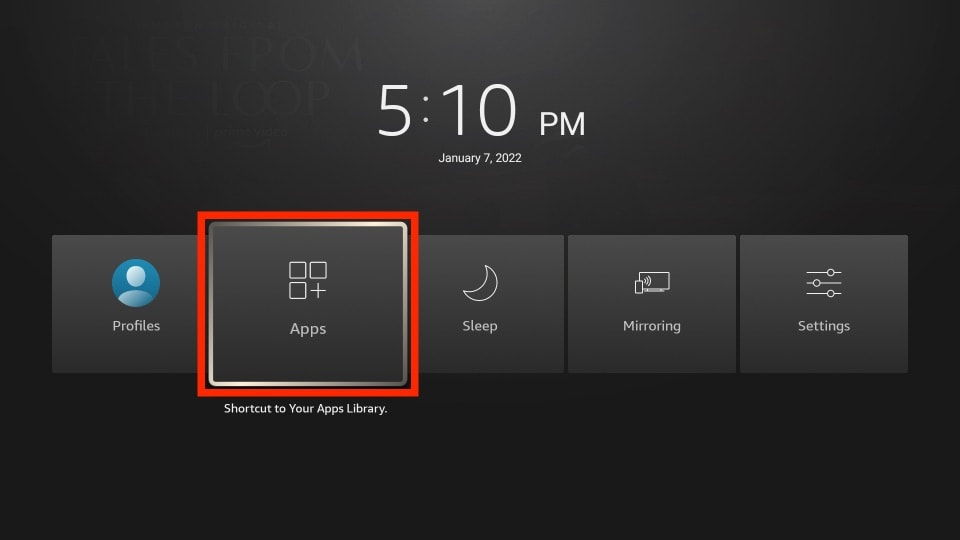 Choose App Library in this step.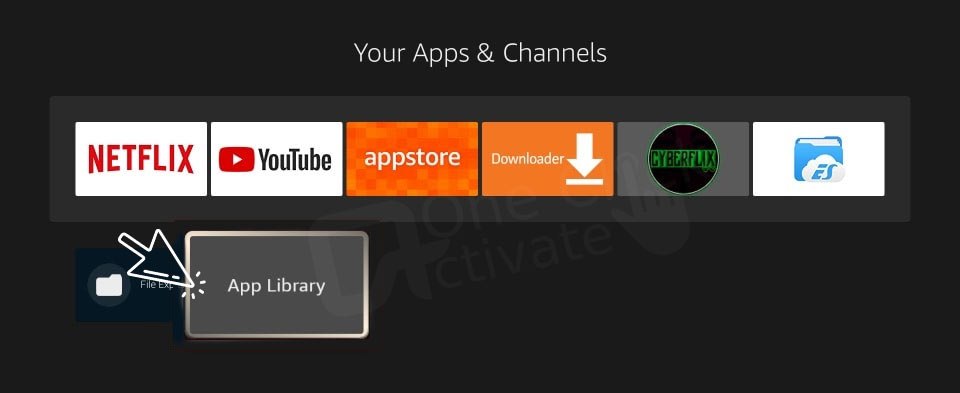 Activate ES File Explorer.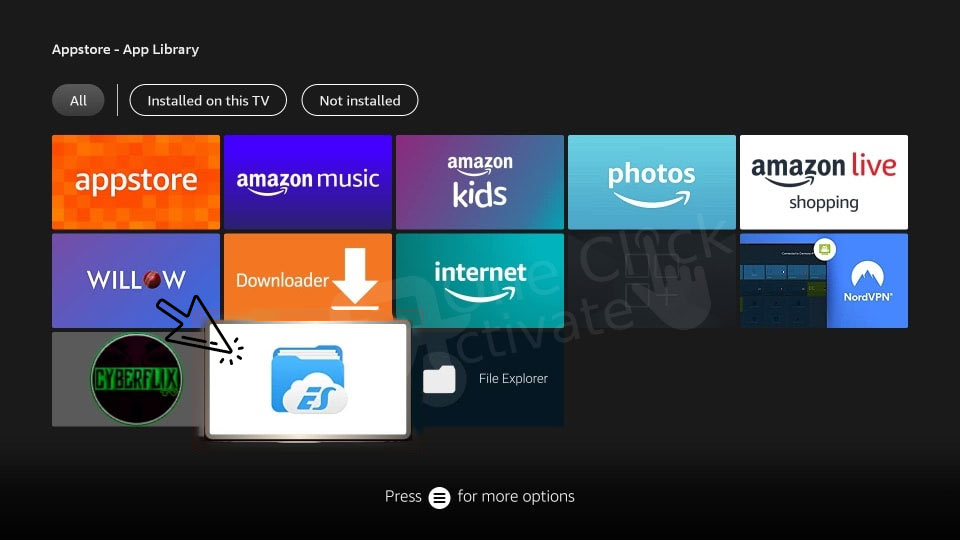 You'll see some pop-ups on the first start-up so just click Agree.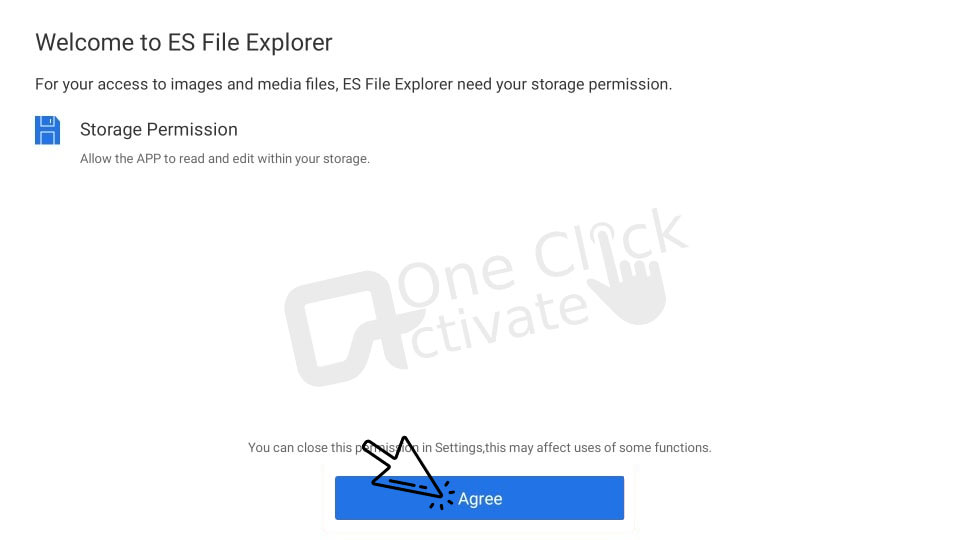 Press Allow.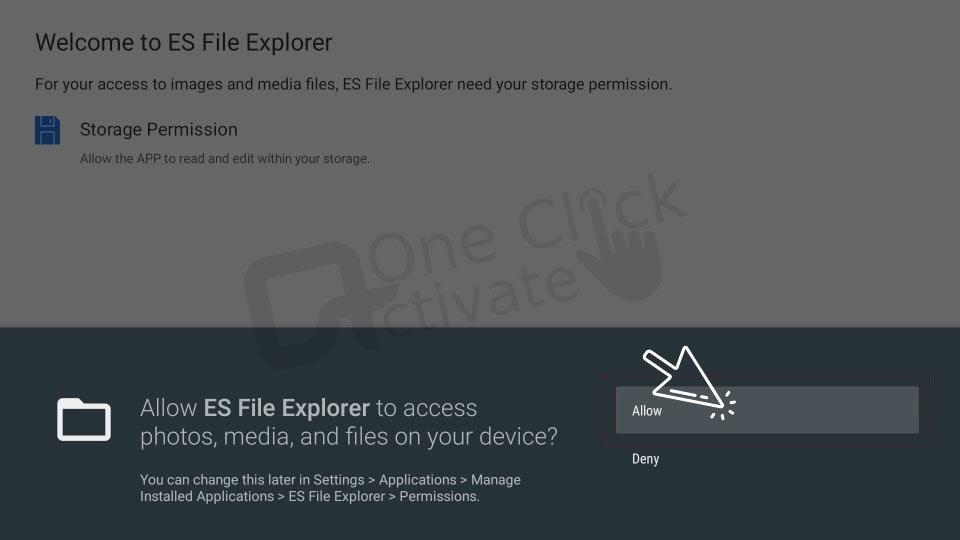 Select "Free Trial."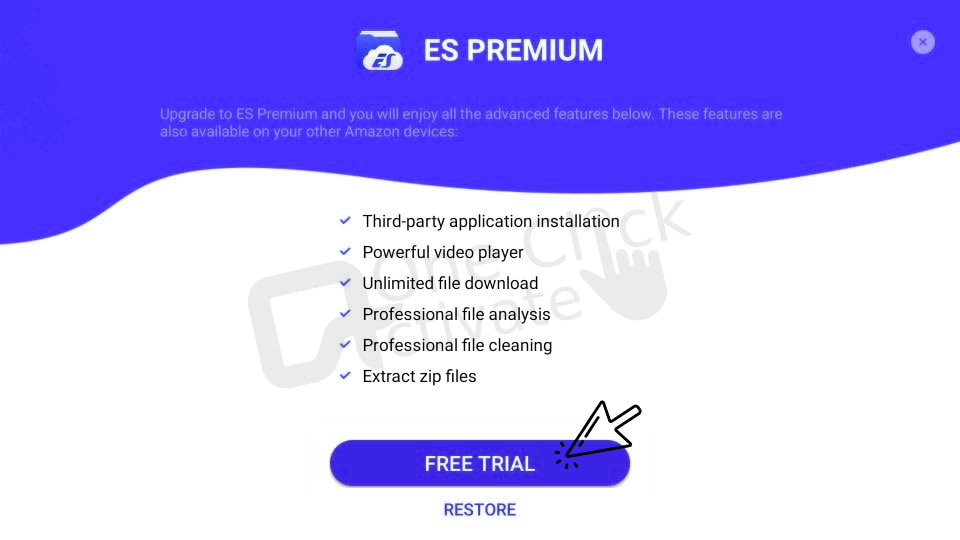 To begin your free trial, accept and follow the on-screen instructions.

Click Downloader in the window's main section.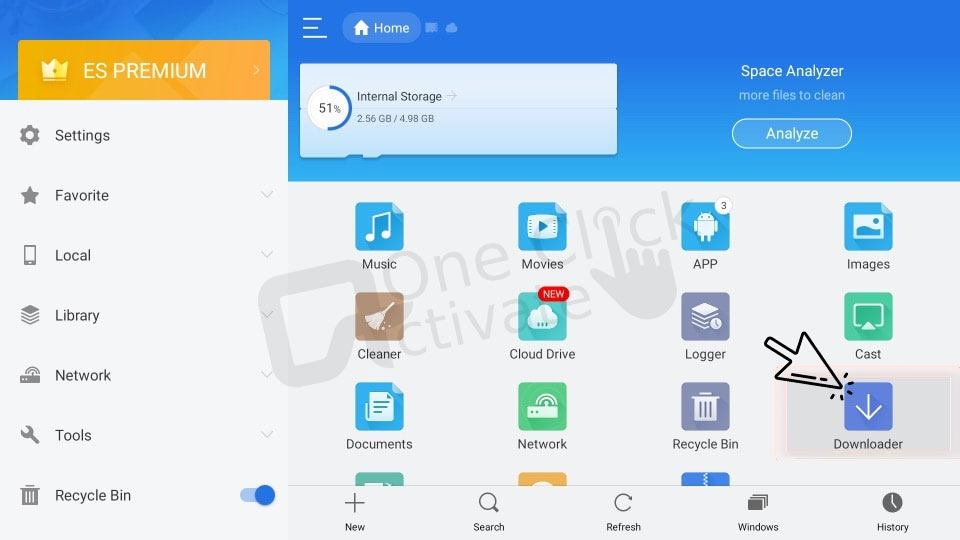 Choose the New icon from the bottom.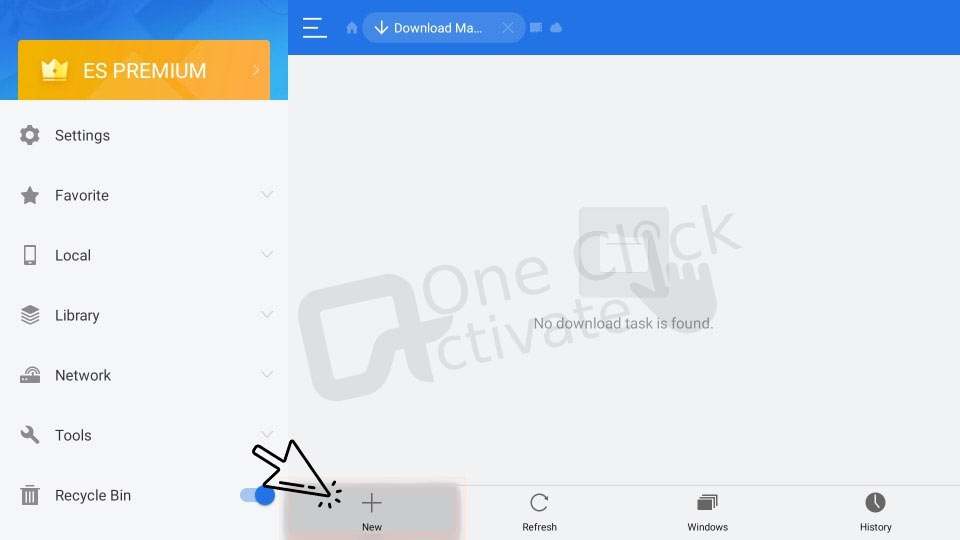 Choose Path.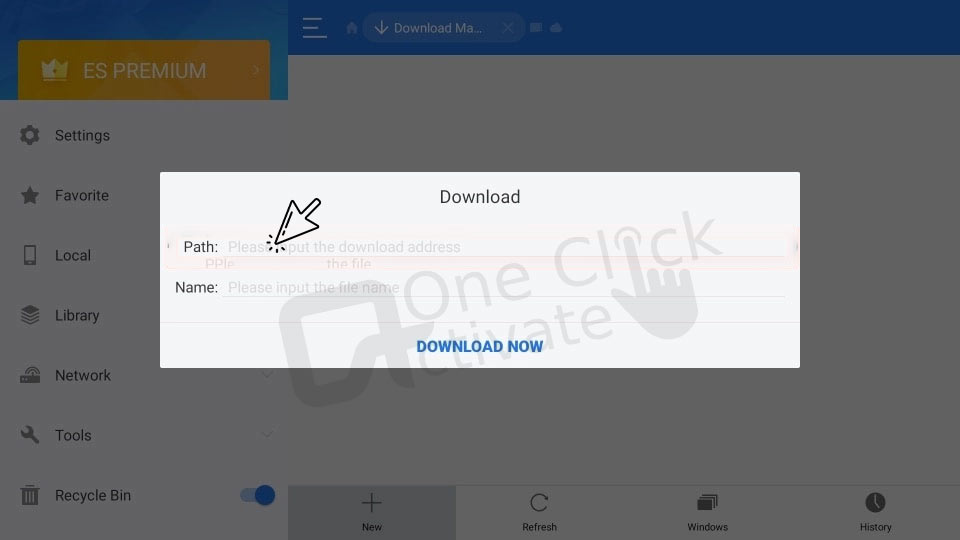 Enter the required URL (fox example, we are using https://www.firesticktricks.com/cinema) in the Path box.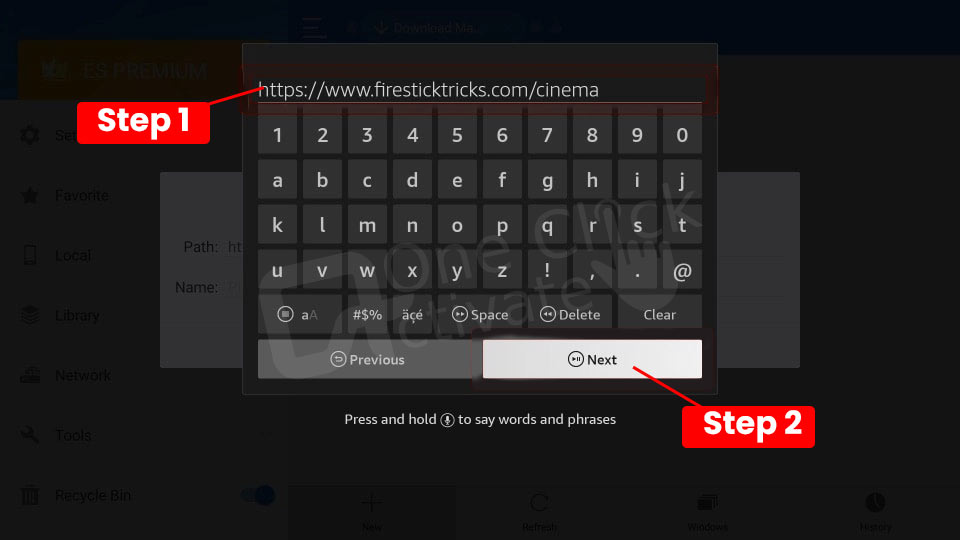 Make sure to include the https:// in the URL when typing it.
You are free to enter whatever name you want in the Name field.
Tap the DOWNLOAD NOW button.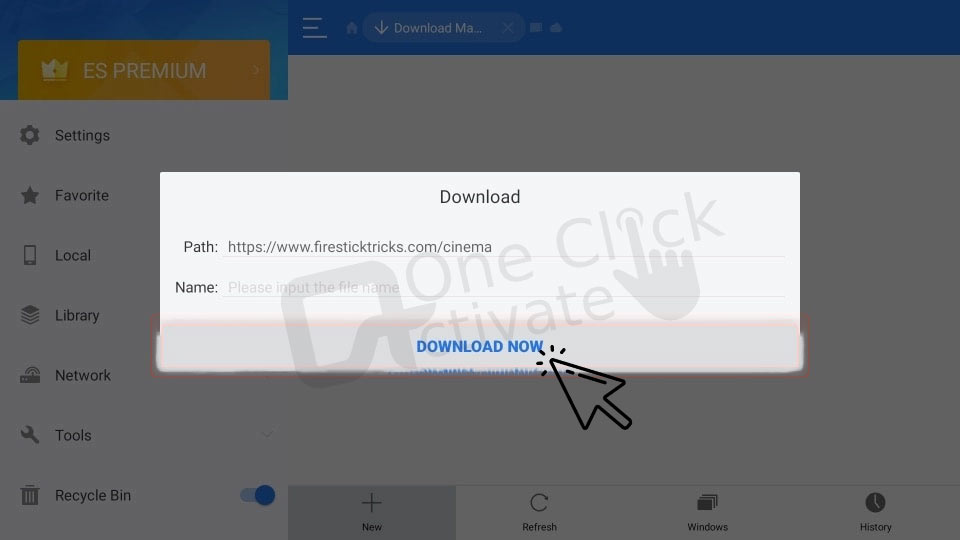 We will currently be waiting for the APK to download.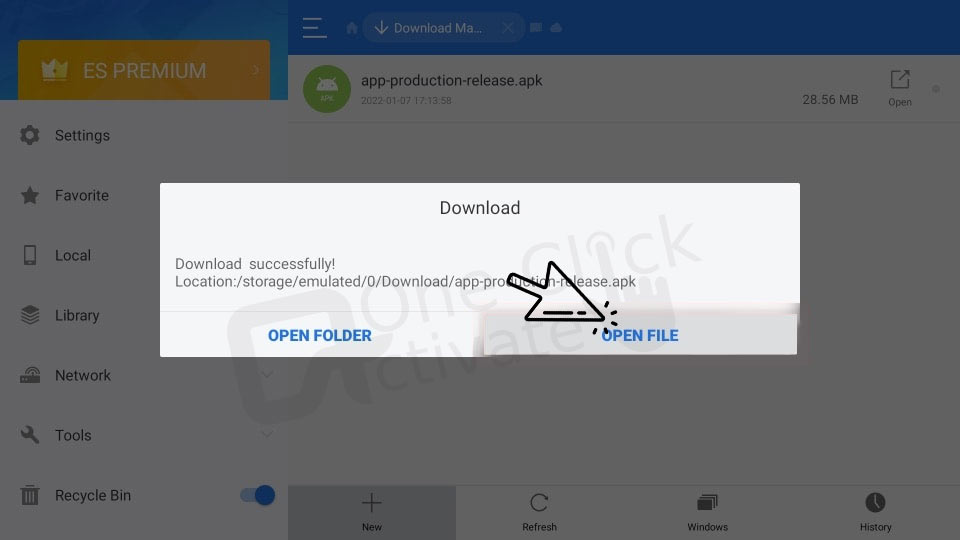 Once APK has been downloaded, select OPEN FILE from the menu.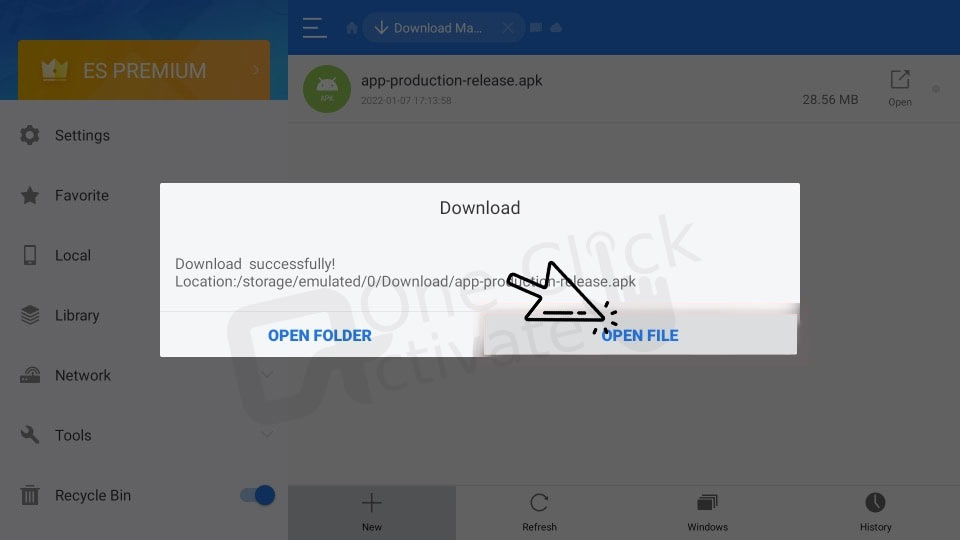 Click INSTALL now.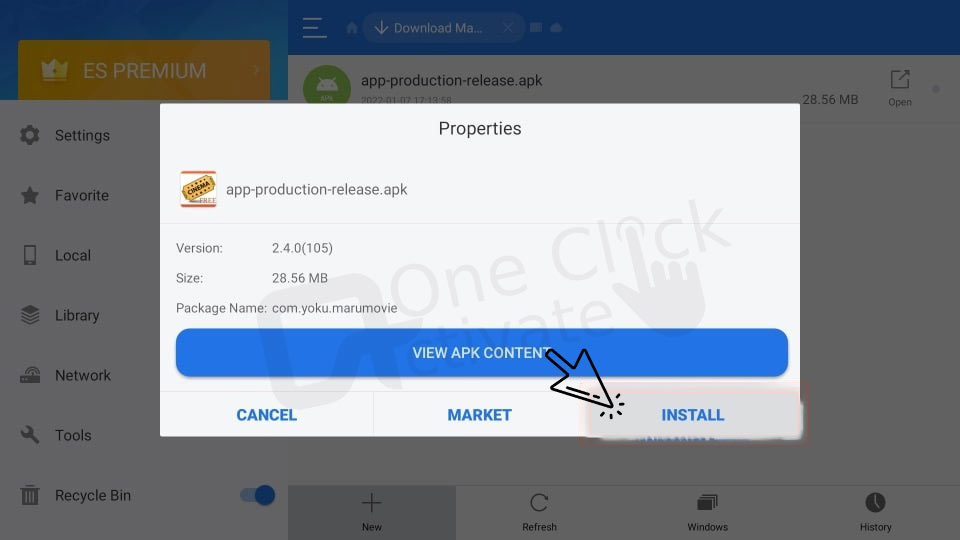 The software will be staged for you by ES File Explorer. To install it, you have to click on it.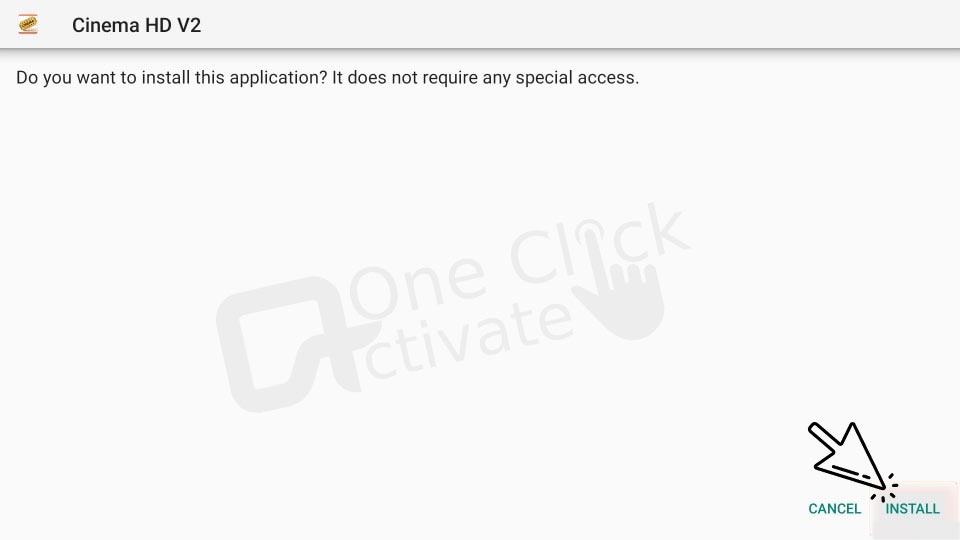 Simply wait for the installed app notification at this point.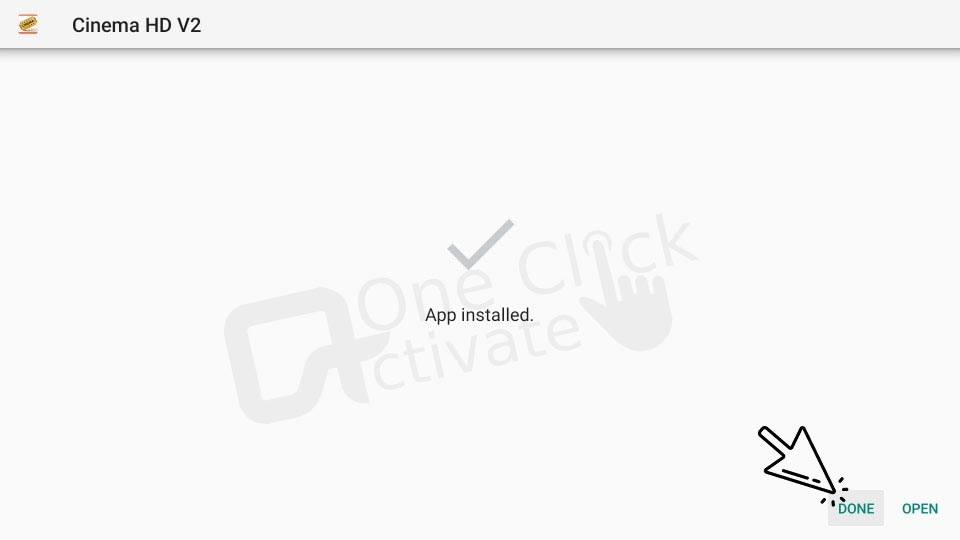 To use the app right away or later, select OPEN or click DONE.
Via Aptoide-
You can use ES File Explorer to install Aptoide by following the instructions below. However, you can use the same procedure to install a lot of additional apps of your choice.
Select Tools from the main menu of ES File Explorer by scrolling down.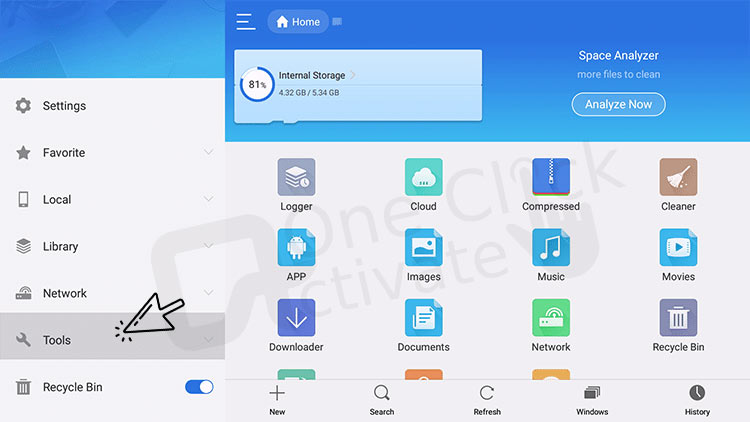 Simply select Download Manager.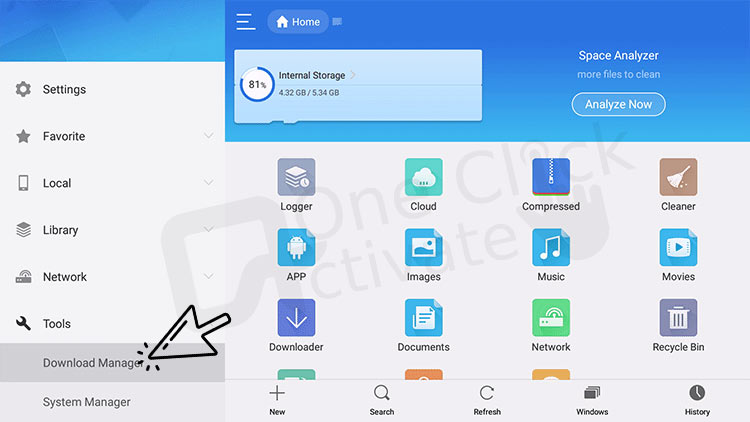 Select the "+ New" button.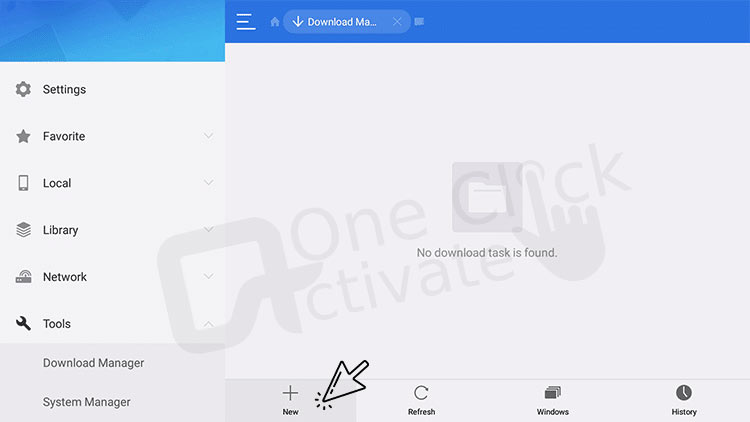 In the Path: field, click.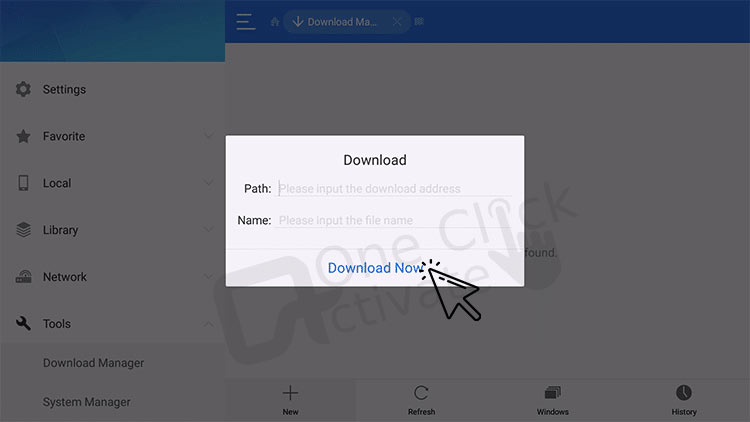 Click Next after entering the download URL for the particular software you want to install.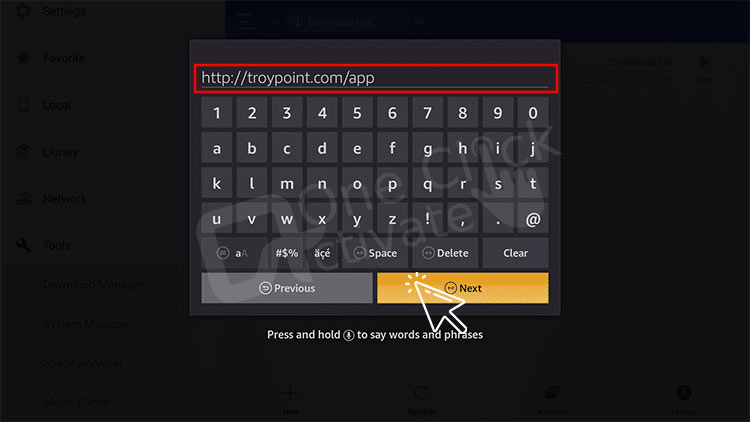 Click Next after entering a name for the file download.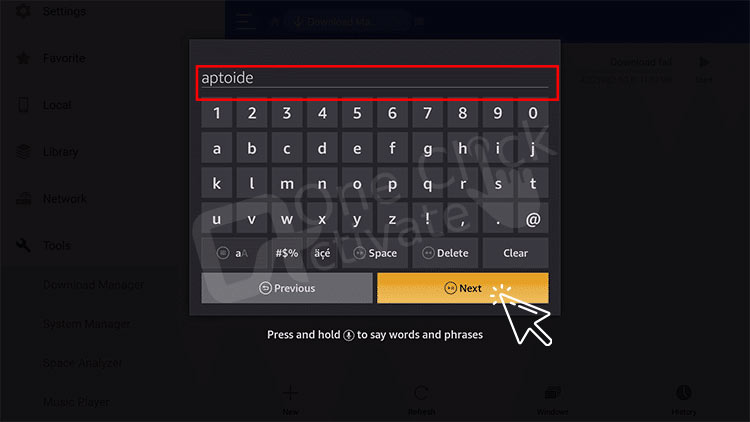 To download it now, click on it.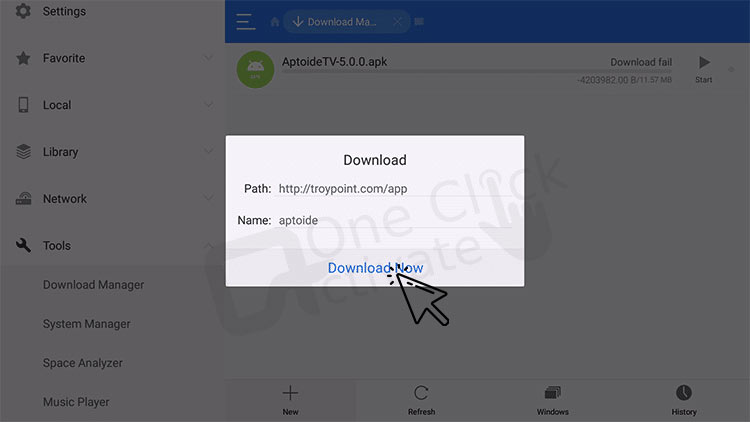 Stay patient for the downloading to completion.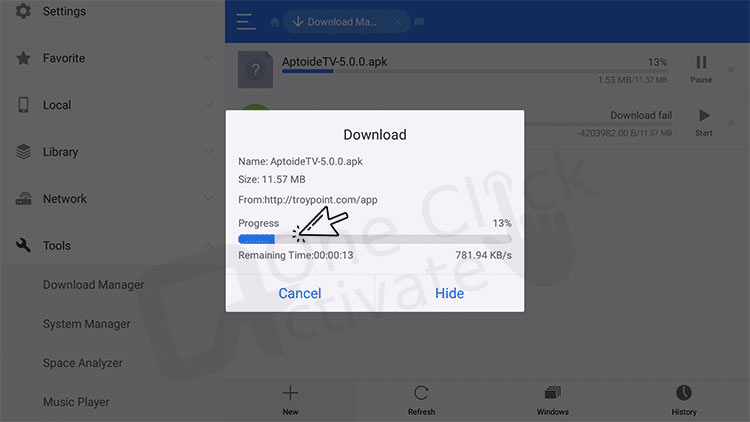 Click Open file after you're finished.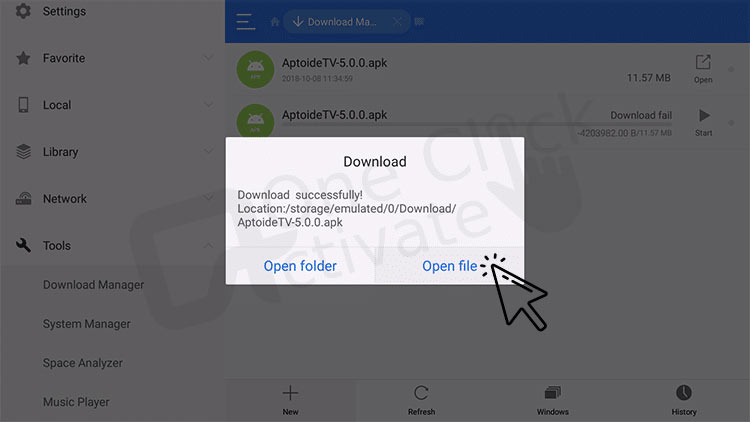 Press Install.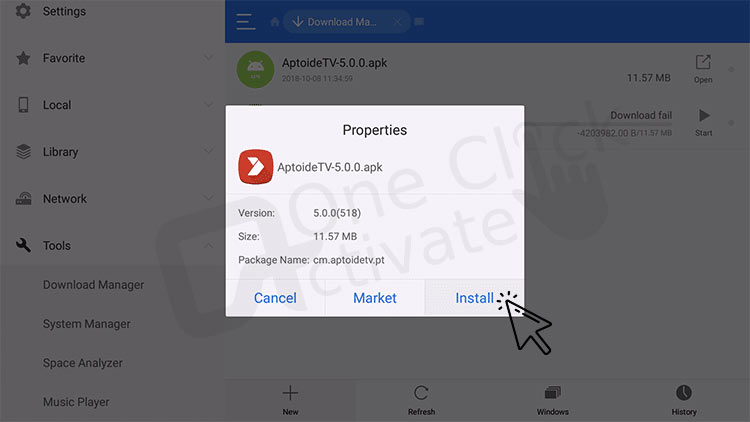 To install, click.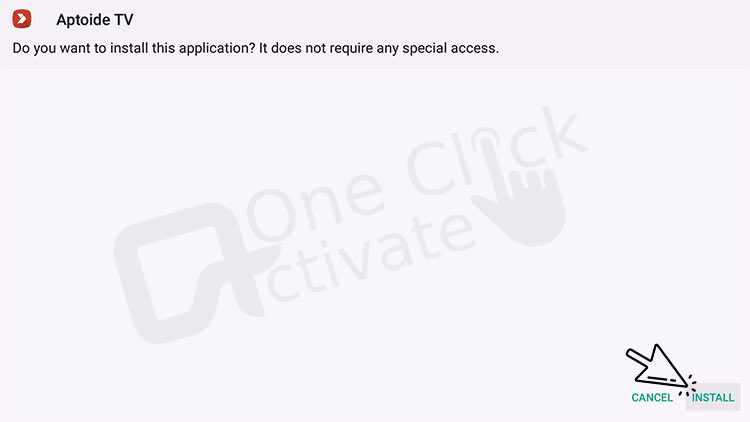 If you want to run the app later, click DONE. If you want to launch it now, click OPEN.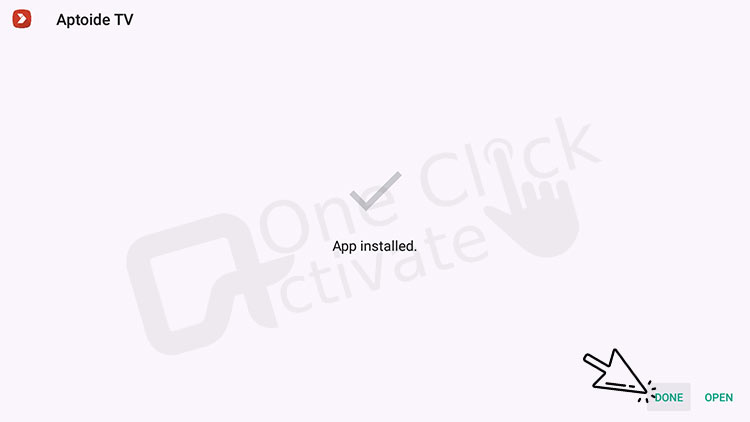 Now that Aptoide has been installed, you can use it.