How to Install & Listen to Music with Deezer on Roku?
Published On : May 10, 2022 by: Manisha Sharma/Category(s) : Streaming Services
Looking for a channel that lets you listen to the best music? Well, you have come to the right place. Haven't we all already had our favorite music apps? The answer is of course! Yes! But then aren't we all also looking for a better experience. The answer again is yes! Deezer is one such music app that is better than many of its competitors like Spotify in many aspects. You would be elated to know that, now it is also available on Roku. In this article, you will get to know how to install Deezer on Roku and enjoy quality music on your TV.
Before we get to how to install Deezer on Roku devices, let us know more about this music app. This is a music and songs streaming app for Roku and many other streaming devices. It has more than 53 million tracks and millions of free songs. There are radio channels like BBC radio, Fox News, CNN, etc. It also has a premium service that allows one to stream ad-free music without any interruptions.
Features of Deezer
To start with, you will get four choices for audio quality. The greater the number of bits per second means greater the sound quality. Since you have greater choice, means your listening experience will be amazing.
As a matter of fact, on Deezer, you will find more songs than on Spotify! Also, it is available in more than 180 countries which is also more than Spotify.
On Deezer, you will get the HiFi feature which is sadly absent on Spotify.
A CD quality of 1411 kbps is there on Deezer. This makes the listening experience even richer.
How much does Deezer cost?
Well, Deezer is not much costly. One can always go for the basic version which has advertisements on it. However, if you do not want any interruptions in your listening experience. Then you can go for the premium version. There are three subscription packages. These are:
Students- $4.99 per month
Family- $14.99 per month
Premium- $9.99 per month
Check out our guide of 10 Free Music Channels on Roku to Enjoy Latest Music
A quick guide on how to install Deezer on Roku device
You have to start the process by switching on the main power supply and connecting all the devices. Now take your Roku remote control and press the Home key. This will launch the Home screen of the Roku on your TV.
On the Home screen, you have to open the channel store. For this locate and select the Streaming Channels option. When you click on the Streaming Channels option, it will open the channel store.
Here you will get all the categories of TV channels and TV shows like featured, popular, new, etc. You can browse the Deezer app in these categories.
However, you can also use the search option. For this click on the Search Channel option. It is present below the Streaming Channel window only.
The search box will appear on the screen. Now use the on-screen keyboard. You have to enter the name of the channel, that is Deezer. You need not enter the whole name, just a few initial letters will work too.
Now go ahead and select the Deezer app from the suggested list. If you want to know more about the channel then, you can press OK from the remote. This will display the channel information page.
When you have opened the channel preview page, you will see an option to ADD CHANNEL. You will see this option if the channel is free. However, if it is a paid channel, then you will see options like BUY $X.XX.
Tap on either of the options. This will initiate the download and installation process.
When the installation process is complete, simply open the channel and login if asked. Now you can enjoy seamless music on your Roku device!
How to install Deezer on Roku from the web
To your surprise, you can add channels to your Roku device using the web. For this, you will need a device with an internet connection. This can be your smartphone or personal computer.
You will have to launch the web browser of your device. In the search bar of the web browser, enter the URL of the Roku website. The URL is https://channelstore.roku.com/browse.
This will open the Roku Channel Store website. On the website, locate the My account option and sign in using the Roku credentials.
Now you have to look for the Deezer app under relevant categories and genres. However, make this process a little faster by searching for the Deezer app using the search box.
Also, to know more about the Deezer app, click on the details option present on the screen. There you will see ratings, synopsis, screenshots, etc.
Now, follow the on-screen instructions to download the channel from the web.
It will take about 24 hours for the Roku device to update the newly added channels. This means you will not see the Deezer app in your channel list on your Roku device instantly. It will take 24 hours to do that. However, if you update your device then only. Then you will be able to watch it.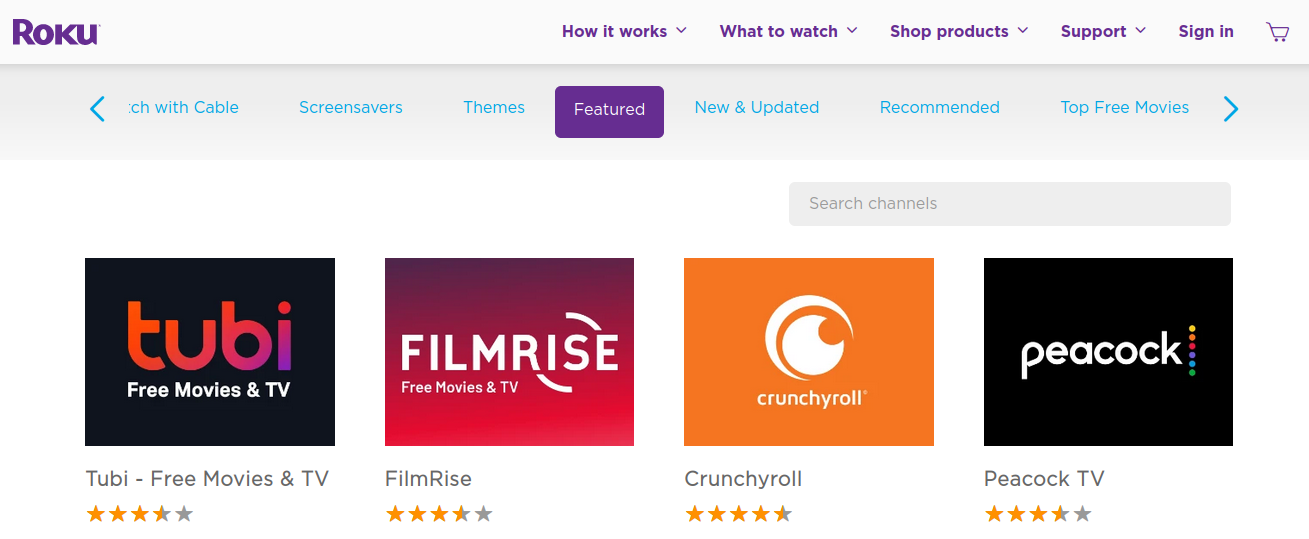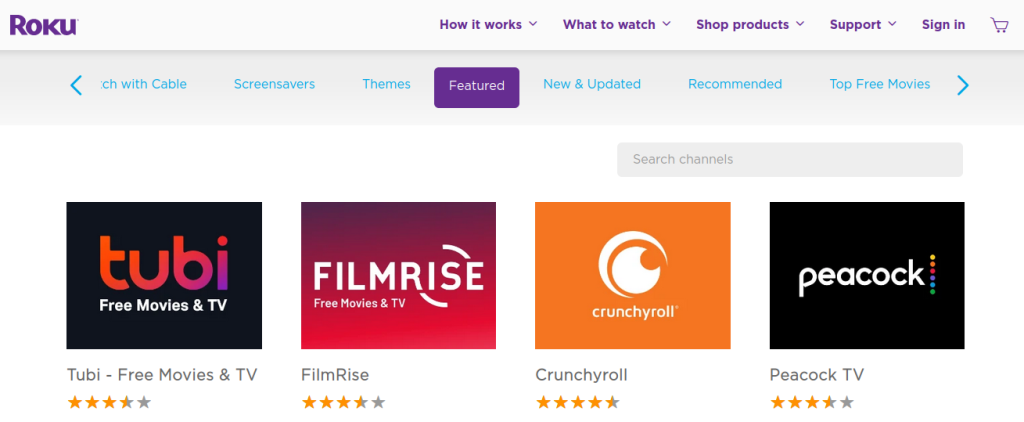 How to update your Roku device instantly?
For this, first of all, you will have to go to settings on your Roku.
There in the settings menu, you will find the "system" option. Just tap on it to open the further menu.
Now, click on the System Update option and then tap on Check now.
If there is any update, then go ahead and update your Roku device.
Now, you can enjoy and watch all your favorite TV shows, and movies.
Also Read: Activate iHeartRadio
Wrapping up
In this article, you learned about how to install Deezer on a Roku device. This is a great music listening app. If you are looking for a break from your old music app, then Deezer is a great choice to start with. Well, if you found this article helpful, consider following us and stay tuned for the next one!