Best iCloud Activation Lock Removal Tools Free
Published On : January 12, 2023 by: Anjali Latwal/Category(s) : Trending
Are you seeing a message that says "iCloud Activation Lock" on your device? What exactly is meant by the phrase "activation lock"? You are not the only one struggling with this problem, so there is no need to get worked up about it. This article will guide you through the process of locating the most effective iCloud Activation Lock Removal tools for your particular needs.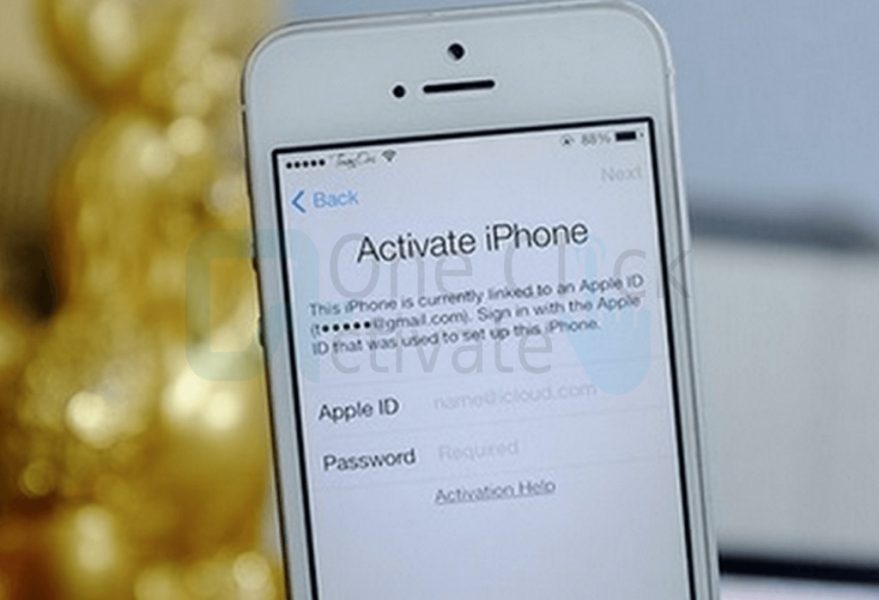 So, in the event that you are not already familiar with this function, we will explain it to you now, before we get into the main issue. A feature of Find My iPhone, the activation lock is also known as the iCloud activation lock by the general public. If your iPhone is ever lost or stolen, you can use this program to remotely wipe all of the data on it as well as track down its whereabouts. If, on the other hand, you were to forget the password for your iCloud account, it would be quite challenging to unlock your iPhone.
Take a look at the top tools for removing the iCloud activation lock for free:
iCloud Generator v3.2.1:
The iCloud Generator v3.2.1 is one of the most well-known and often used pieces of software that can rapidly and simply unlock iCloud accounts. To make use of it, all you need to do is download it, make sure you're connected to the internet, input your information, and then click the "Remove iCloud" option. It is compatible with iOS versions ranging from 7 to 11 and can be used with any iPhone model.
The iCloud Bypass tool can help you with a number of problems, but it is difficult to download, it makes computers run more slowly, and it has a rating of just 3.5 out of 5.
Tenorshare 4Mekey:
Tenorshare 4Mekey is the most effective method for avoiding the activation restrictions imposed by iCloud. Why do I feel the need to recommend this? Because it is an efficient tool that does not cost anything and eliminates the barrier that prevents iCloud activation. Upon activation, it assures a safe as well as quick removal of the lock. On the other hand, you will be able to jailbreak your iPhone 5S-X running iOS 12.0–14.8 devices. In addition, the activation lock on an iPad can be bypassed with the help of the 4MeKey app.
You need to download Tenorshare 4MeKey and read the associated risk agreement before you can use the program because your mobile device will first have its restrictions removed. The next step is to connect your device via a USB cable. At this time, you will need to jailbreak the smartphone on your own, which can take a few minutes to complete. Once you have successfully jailbroken your smartphone, you will need to click "Next" and then check the information about your device. After that, you can go on to the next step, which is to unlock the iCloud activation lock.
You will get a glimpse of the user interface just after it confirms that the uninstallation was effective. You are now able to visit the Apple Store after creating a new Apple ID, which will allow you to register your iOS device as a new one. Activation locks on iPhones and iPads can be easily circumvented by using a third-party app such as 4MeKey.
However, before you purchase it, you should make sure that the 4MeKey app is compatible with the smartphone you use.
Activate Sync My Ride and Boost Your Driving Experience With These Tips
iCloudin:
If you want to remove the free iCloud activation lock, you shouldn't be afraid to utilize iCloudin since it is one of the most efficient ways to do it. There are no out-of-pocket expenses incurred at any stage (downloading, installing, or operating) of the process. Because of its intuitive design, resolving issues is as simple as clicking a few buttons.
However, it does not support all versions of the iOS operating system. Support is only provided for versions of iOS 7.0.5 through iOS 9.0.
DNS:
Are you looking for a cost-free method to unlock the activation on your iCloud account? If that is the case, then using this technique is the best way to satisfy your requirements. Changing the DNS (Domain Name Servers) on your device will allow you to bypass the iCloud activation lock in a short amount of time.
Using this method, you can deactivate your iCloud account by following these steps:
First, restart your iPhone, and then choose the nation and language you want it to use.
Navigate to the Wi-Fi settings, and then click the button that is located next to the Wi-Fi network that you are currently connected to.
Simply choose the DNS from the menu to get rid of the number.
Enter the current DNS number that corresponds to your location here.
United States of America/North America: 104.154.51.7
Europe: 104.155.28.90
Asia: 104.155.220.58
Additional domains: 78.109.17.60
Come back right away and log in to your Wi-Fi network.
Make sure that "Activation aid" is selected (A message will pop up saying the connection to the server is successful).
To access the menu on your iPhone, tap the menu button located in the top right corner of the screen.
You are now free to use your iPhone without being subject to any limitations or locks.
Brownie Read: Fix your AC fan not working
DoulCi iCloud:
DoulCi iCloud is yet another free program that can circumvent the iCloud activation process. This application works really well and can unlock your iPhone, iPad, and iPod touch in approximately twenty minutes. It works on Macs as well as Windows and Linux operating systems. You can save time by skimming over the in-depth instructions that are available on the internet.
The program is compatible with all versions of iOS, including iPhone, iPad, and iPod touch devices in their entirety.
doctorunlock.net:
You can avoid the iCloud Activation Lock on your iPhone, iPad, iPod, or AppleWatch by using doctorunlock.net. This service is available for all Apple products. By using this service, you will be able to permanently erase the iCloud account that is associated with your iPhone or iPad. After the iCloud account has been deactivated, you will be able to immediately activate your iPhone and sign it using your own personal iCloud account. You can get it at https://doctorunlocker.com.
Checkm8:
If you're attempting to circumvent iCloud, you're going to run into some problems. Multiple people have independently identified and reported that Checkm8 is a dependable and cost-free method for bypassing the iCloud activation barrier. Additionally, it circumvents the activation lock on the iPad successfully.
There is no catch, and there is no way to take advantage of the situation in any way. You will be able to operate the application with the help of their in-depth online manual. It is compatible with the iPad as well as all iPhone models, ranging from the iPhone 4S to the iPhone X. (iPad 2 to iPad Pro 12.9).
Pro iCloud Assistant:
iCloud Assistant Pro enables you to unlock your iCloud account without requiring the use of any credentials or passwords. You may still give the cracked version of it a go, despite the fact that there are no legitimate ways to get it.
It has a user-friendly layout and is simple to use, so you won't have any trouble using it. This tool, which can be completely undetectable, will not do any damage to any of the electronic equipment that you have, including your computer. It is compatible with the iPhone 4s all the way up to the iPhone X. And it supports iOS 7 all the way up to iOS 11. Also, it is quite efficient, and it provides access to a plethora of different operations.
Wide Gadget:
Gadget Wide is an additional iCloud uninstalling tool that comes highly recommended. It has a large user base. And comes with a detailed online tutorial that anybody can use to unlock their iCloud account easily. Wide Gadget can be used without any limitations, and there is no cost associated with doing so.
Everyone is able to utilize Gadget Wide whenever it is most convenient for them, and it works swiftly. The fact that this application is compatible with smartphones running iOS 7 all the way up to iOS 11. And can be used with models ranging from the iPhone 4 all the way up to the iPhone X is by far its most vital feature.
Using Apple's iPhone Unlock Service:
Apple iPhone Unlock is a speedy internet service. You can remove the activation lock for free in 2022 and unlock iCloud in only two days with it. If you were to remove the iCloud lock from your smartphone, it would become much simpler to access and use your device once again.
Visit the website that allows you to unlock your Apple iPhone. You will need to enter the IMEI number as well as the model of the iPhone that is locked. After that, you will be given the option to make a suitable payment for the service. You should take into account the mode of your device. Wait between one and three days, and your iCloud account will be unlocked.
Get a customized metal credit card with this guide today!
View my My iCloud:
View My iCloud is yet another tool that has been validated by users. You can use it to remove the iCloud activation lock. You won't have any more problems if you use it that way. In a manner similar to those of other apps, it is usable by experienced users as well as beginner users.
It is compatible with versions 7 through 11 of the iOS operating system. You need to be informed that in order for the program to unlock your phone, it will need the IMEI number that is stored on your device.
Conclusion
These are the best 11 free techniques for removing the iCloud activation lock from your iOS device. And they are listed in order from easiest to most difficult. It is essential that you carefully pick the tool that is suited to your needs. And in order to successfully unlock your smartphone and resume normal usage.