[Fixed] Hulu not working on Amazon Firestick
Published On : September 15, 2022 by: Sakshi Sharma/Category(s) : Amazon, HULU, Streaming Services
If you're someone who loves to watch movies and TV shows on Hulu, then you know how frustrating it can be when Hulu doesn't work on your Amazon Fire TV. But don't worry, there are a few things you can do to fix this problem.
First, make sure that your Fire TV Stick is properly plugged into your TV. If it's not, then that could be the reason why Hulu isn't working. Next, check your internet connection. If it's not strong enough, then that could be the problem. Finally, if all else fails, you can always try reinstalling the Hulu app on Fire TV Stick. Hopefully, one of these solutions will help you get Hulu working again on your Fire TV Stick. We don't expect you to troubleshoot all your Hulu problems right here, so we have got a complete guide for you below!
How About Knowing Hulu better?
The Walt Disney Company owns the majority of the American subscription streaming service Hulu, while NBCUniversal, a Comcast company, owns the remaining shares. You can also get to stream Hulu for free for some days. New Hulu members can test the Hulu plan of their choosing for free after joining up. For 30 days, both the Hulu (ad-supported) and Hulu (No Ads) plans provide you unrestricted access to our streaming collection. After the free trial period, you will be billed on a monthly basis.
However, Hulu does not include Amazon Prime. To access the selection of movies and television shows available on demand, you must purchase Hulu individually. Despite being a top-notch service, Amazon Prime does not provide packages with Netflix, HBO Max, Hulu, or any other streaming platform.
In terms of value for money, Hulu is more affordable than any but the most basic Netflix plan. The Standard (mid-tier) Netflix plan's content quality and concurrent streams are equivalent to those of Hulu but at a lesser price. There is well-liked original content on both platforms. Netflix is better for binge-watching series, while Hulu is better for the most recent TV shows.
Useful Topic: Hulu Error Code P-Dev302
You can access Hulu's ad-supported streaming library for just $6.99 per month (or $69.99 per year) with this plan. Hulu (Ad-Free): You can watch the majority of those same episodes and movies without commercial breaks for $12.99 each month.
Regarding the networks, Hulu offers a variety of well-known entertainment channels, including BET, Bravo, Comedy Central, E!, Freeform, Lifetime, MTV, OWN, TBS, TNT, VH1, and USA. Family-friendly channels include Boomerang, Nickelodeon, Nick Jr., Universal Kids, Cartoon Network, and Disney Channel. Additionally, you can view educational channels like National Geographic, History, Discovery, and NASA.
Brief Guide for Solving Hulu not working on Amazon Firestick:
If you're one of the many people who have been having trouble with Hulu on their Amazon Fire Stick, you're not alone. A number of customers have been reporting freezing and black screens when trying to use Hulu, and it can be extremely frustrating. Fortunately, there are a few things you can do to try and fix the problem.
First, make sure that you have the latest version of the Hulu app installed. If you're not sure, you can check for updates in the Amazon Appstore.
If that doesn't fix the problem, try restarting your Fire Stick. To do this, simply unplug the device for 30 seconds, then plug it back in. This often does the trick.
If you're still having trouble, there are a few other things you can try. One is to clear the Hulu app's data and cache. To do this, go to Settings > Applications > Manage Installed Applications and select Hulu. Then, select Clear Data and Clear Cache. This can often help to fix the problem.
Another thing you can try is to uninstall and reinstall the Hulu app. To do this, go to Settings > Applications > Manage Installed Applications and select Hulu. Then, select Uninstall. Once the app has been uninstalled, you can reinstall it from the Amazon Appstore.
If you're still having trouble, there are a few other things you can try. One is to use a different streaming device. If you have a Roku, for example, you can try streaming Hulu from there.
Another option is to contact Hulu directly. They may be able to help you troubleshoot the problem.
If you wish to understand your problem and then look for its fixes like a wise person then you must not stop at the brief solutions and explore the guide ahead!
Why is Hulu Not Working with Amazon Firestick?
Well, the reasons can vary, as Hulu not working with Firestick is a common issue. Maybe you have some problems with the connection, or your Hulu app is not updated. Sometimes there could be issues with Amazon Firestick that require manual troubleshooting.
In many cases, the issue is due to a glitch and can be fixed by restarting the Hulu app. But in some cases, the problem can be from the provider's end and will require expert assistance.
Brownie Read: Hulu Error Code 504
Quick Solutions for Hulu not working
That said, let's look at some solutions for Hulu not working on Amazon Firestick.
Restart the App and Clear Cache
If Hulu was working on Firestick before, but now it isn't, this solution can help. Follow the steps discussed below.
Point the remote towards the TV and press the Home button. A Settings menu will show up. Open the Settings menu.
In the Settings menu, click on Applications.
Click on the Manage Installed Applications tab. A list of the installed applications will appear.
Browse through the list and find Hulu. Hover your cursor on Hulu and press OK. Select the Force Stop option and press OK.
Now, select the Clear Cache option and press OK.
Now, close the settings and see if your Hulu app is working.
Note: For users who were able to use Hulu before, these steps should resolve the problem. If the problem doesn't disappear, repeat the entire procedure a couple of times.
Clear Hulu App Data
Sometimes clearing the cache and force-stopping the app isn't enough. If you had followed the previous steps but couldn't find success, try clearing the Hulu app's data by following these steps.
Go to the Settings menu again.
Navigate to Applications, select Manage Installed Applications, and Select Hulu.
Hover over to the Clear Data option and press OK on your remote.
After clearing the data, close the Settings and launch the Hulu app again.
If there's an issue in the Hulu app, it'll get resolved by following the two procedures mentioned above. But if the issue still persists, the chances are that the problem is in the Firestick.
Reset the Firestick
Sometimes, the problem can be in the Firestick. This is common if you have purchased a new Firestick or your old Firestick has received a new update. Reset your Firestick to see if the issue gets resolved.
Select the Settings menu and click on My Fire TV.
Scroll down until you find the Reset Factory Default option. Hover on the tab and press OK to factory reset your Firestick.
After clicking on Factory Reset, the system will take a couple of minutes to factory reset the Firestick. After the process is finished, you'll get a brand-new Firestick.
If there's an issue with the Amazon Firestick, resetting it will most likely solve it. After the reset, the Firestick will install the latest available software version. Once you've set up the new Firestick, open the Hulu app to see if the issue is fixed.
Some Miscellaneous Problems and Solutions
The above-discussed solutions will most likely resolve your Hulu and Firestick problems. But sometimes, some unique issues can arise. Here are some miscellaneous issues and solutions to try if none of the above steps have helped you fix the problem.
1. Restart the Device
For us, connecting the Firestick to your TV and streaming Hulu is a quick process that happens within seconds. But the backend isn't as straightforward. Several connections need to be established to enable your TV to run Hulu using the Firestick.
Sometimes, this process isn't adequately completed. A quick fix to this is to restart your TV. You can also try plugging out and in your Firestick.
2. Upgrade Your Connection
Unlike traditional TV channels, Firestick enables you to stream Hulu and other apps via the internet. So, if you don't have a good quality internet connection, you may not be able to stream Hulu.
Make sure your internet connection fulfills the basic connection requirements. If it doesn't, you'd need to upgrade your connection.
3. Hulu App Not Updated
Sometimes, Hulu may not run on Firestick if it isn't updated. Just make sure your Hulu app is up to date. If it isn't, update it to the latest version, as it can fix a lot of glitches and bugs. Follow these steps to update your Hulu app.
Remove the Hulu app from the firestick. Then, type Hulu in the search icon.
Select the Hulu app and then click on the Download button using your remote. Wait for the app to install.
Once the app is installed, open the app and log in.
If your app wasn't updated, following this procedure will likely solve the issue.
4. Contact Support
If none of the above-mentioned procedures help, try contacting support. Get in touch with the Firestick support team and explain your issue in detail. If there's any problem from their side, they'll ensure it gets resolved.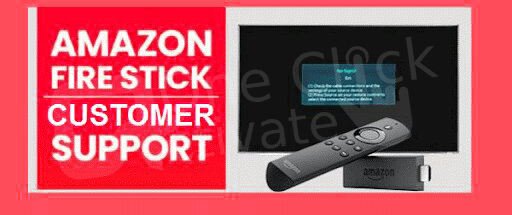 If the problem is not from Firestick's side, try contacting Hulu support and discuss your issue.
Wrapping Up
It's common to encounter problems when using Hulu on Amazon Firestick. You may also come across Hulu buffering & playback errors while enjoying your favorite movie streaming on Hulu. Most of these issues are common and can be easily resolved by clearing the cache or restarting the device. But in some cases, the problems can be difficult to fix on your own and may require expert assistance.
Recommended: Fix Hulu Error Codes
FAQs :-
How do I get Hulu to function on my Amazon Fire Stick?
You could try these things:

1. Switch off your Firestick.
2. Clear the cache and force Hulu to quit.
3. Restart both your Firestick and TV.
4. Verify if Hulu's servers are unavailable.
5. Install the Hulu app once more.
6. Reset the Wi-Fi router.
7. Kindly check your internet speed.
8. Check the speed of your Firestick's internet connection.
Why did Hulu start to malfunction?
Internet connectivity issues and software problems are the two main obstacles that prevent Hulu from working. Your home network setup or internet connection may be to blame for the first difficulty, but it may also be a connectivity issue with the Hulu service itself.
Why does Hulu on Firestick constantly buffering?
Try to clear the cache and data: The settings menu on your device should allow you to do this. Temporary files are deleted in this stage to help free up space. Reinstall Hulu: To resolve any streaming troubles, you can delete and reinstall the Hulu app on some devices.
Why do I constantly receive errors when using Hulu?
Some Hulu error codes point to a hardware issue with your system, while others are the result of slow internet connections. If Hulu itself is suffering service interruptions, you might even get an error code, but the message normally won't be that explicit.
How do you update Hulu?
From the home screen, pick Apps > Store > Menu (three lines) > Select App Updates from the Menu list > Select Hulu and touch Update next to it to access the Hulu update page.
Should I remove the Fire Stick's cache?
Yes, since doing so will help keep your Fire Stick functioning smoothly. One of the first things you should do if the device is giving you problems is to erase the cache. This will not only ensure that your FireStick runs as smoothly as possible, but it will also assist you in managing your device's storage.
How can I resolve the Hulu loading issue?
You can try to delete your data and the cache once more: Typically, the settings section on your smartphone allows you to delete the cache and data. Temporary files are deleted in this stage to help free up space. Restarting or deactivating your gadget Directly from your account page, remove the device. After that, turn your device back on and try opening Hulu once more.
What occurs when the cache is cleared for Fire Stick apps?
On your Fire TV Stick, deleting the cache will typically fix issues like poor speeds and program crashes. If that doesn't work, you might need to delete app data, clear cookies, or even reset your Fire TV Stick to its factory default settings.
How is a Fire Stick updated?
Plug the power wire or adapter back in after three seconds of being unplugged. Go to Settings to restart your device from the menu. Choose My Fire TV, then click Restart.
Why must I restart my Fire Stick?
The most frequent cause is a problem with the device's power. The gadget might power cycle (restart) on its own if it isn't getting steady power. Other causes for your Fire Stick to restart automatically include hardware or software problems.