How to Get Your Ubisoft Activation Key in 2023
Published On : January 31, 2023 by: Anjali Latwal/Category(s) : Gaming
Are you new to Ubisoft and looking for ways to get your Ubisoft Activation Key? You're in luck then. Because in this article, we'll tell you all about Ubisoft, what all it offers, and how to get your Ubisoft Activation Key along with how to activate it on various devices. The process is rather simple and you will be able to complete it in no time if you follow all the instructions carefully. So, what are you waiting for? Let's begin.
About Ubisoft Entertainment and Ubisoft Connect
Ubisoft Entertainment SA is a video game business brand based in France with development facilities all around the globe. Its headquarters are in Saint-Mandé. Prince of Persia, Watch Dogs, Assassin's Creed, Tom Clancy's, Far Cry, Rayman, For Honor, Rabbids, and Just Dance are among its video game brands. At Ubisoft, they build environments that are accessible to anyone. They are committed to enhancing their players' lives by creating high-quality games that appeal to a wide range of personalities, bring people together, and enable everyone to learn and grow while having fun.
What is Ubisoft Connect?
Ubisoft Connect is a platform-agnostic network of player services for all Ubisoft titles. Ubisoft Club, their reward program, and Uplay, their desktop app, are being unified and improved across all platforms. Its goal is to provide the greatest possible atmosphere for all players to enjoy their video games and connect with one another, regardless of the device they are using.
Ubisoft Connect services and loyalty programs are available in all Ubisoft live games and new releases. You'll be able to use Ubisoft Connect services (stats, leaderboards, and Smart Intel when available) on their older titles, but the challenge system will be disabled. As a result, they have decided to give you all of the awards available on these games for free: you now have over 1.000 Rewards to enjoy!
Also read: Most exciting ways to play Steam Games on Nvidia Shield
How to Get Your Ubisoft Activation Key?
You should be able to find your activation key or activation code inside Ubisoft Connect PC if you are ever requested for one during a gaming session.
To Get Your Ubisoft Activation Key, follow the steps below:
Go to the Games section.
Choose a game tile.
Then, choose the Show key from the Play or Download menu on the left-hand side.
The key to starting the main game will now be presented to you.
You can paste the key in when asked if you choose Copy.
To locate any extra keys, follow these steps:
In the upper right corner of the program, choose your account name.
Select Account Information from the menu.
Then, select My Games from the Account Information page.
A list of the games you possess on your account can be seen here.
Select Show Key when you've found the game you're looking for.
Using the buttons on the screen, you can quickly copy and paste the key.
If you can't find your key, please contact Ubisoft Connect on their official website which is https://www.ubisoft.com/ with a snapshot of the My Games area that shows the key is missing.
(Note: If a key is required to start a Ubisoft+ game via GeForce NOW, please activate the game and try again.)
How to Activate a Key on the Ubisoft Connect PC?
To activate the key for your game or content on the Ubisoft Connect PC, follow these steps:
Log in to your Ubisoft Connect PC account.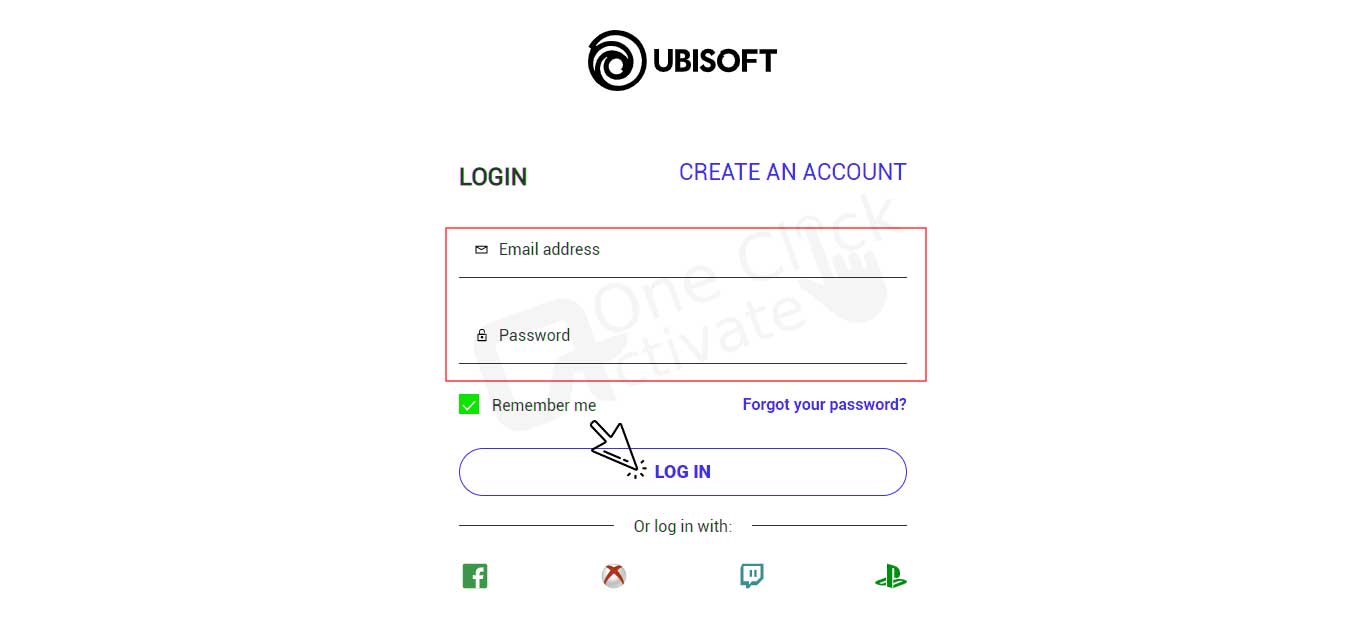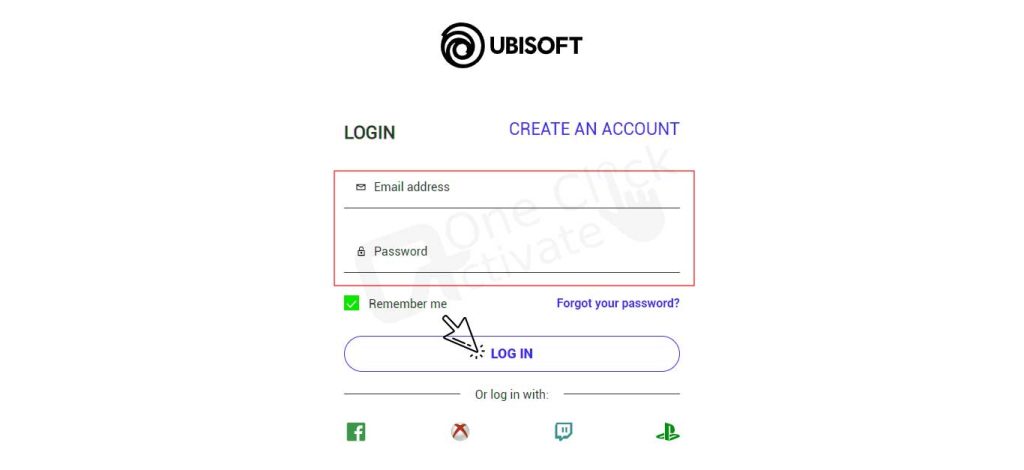 If you haven't signed in before, you may need to establish an account.
In the upper left corner of the window, click the symbol of the line.
Select Activate a key from the drop-down menu.
In the Activation Code area, type your key.
Select Activate from the drop-down menu.
In the Games tab, your game or material will now be visible.
How to Install a game using Ubisoft Connect after Activating the key?
Please follow the instructions below to install your game after activating your key in Ubisoft Connect PC:
Open Ubisoft Connect PC and log in.
In the top row, click the Games tab.
Select the game's tile by clicking on it.
Click Download to begin the game download.
Once the download is complete, select the Play button to complete the installation and begin playing the game.
Activating a game or content key or code:
Epic Games:
What is the process to add a code to the Epic Games account?
A retail code can be redeemed in one of two ways: via the Epic Games Launcher or through the Epic Games Store website.
Via Epic Games Launcher:
First, open the Epic Games Launcher.
Go over to your Epic Games account and log into it.
In the top right corner, click your name.
Select Redeem Code from the drop-down menu.
After entering the code, click Redeem.
(Note: If the code was successfully redeemed, you should get an email notification.)
Now, return to the launcher's home page by clicking Back to Home.
Via Epic Games Store:
Open a new tab in your browser.
Go over to https://www.epicgames.com/store.
If you haven't already, sign in to your Epic Games profile where you wish to redeem your coupon.
Click Redeem Code after hovering your cursor over your name in the upper right corner.
After entering the code, click Redeem.
(Note: Once the code has been properly redeemed, the game should appear in your Epic Games Launcher Library.)
How to use a web browser to redeem a PlayStation Store coupon?
Go to PlayStation Store.
Choose your Avatar from the drop-down menu at the top of the screen.
Then, select Redeem Codes from the drop-down menu.
Enter the code carefully and click Redeem.
Your account is now fully up to date with the credit or content.
This is how you can redeem a PlayStation Store coupon.
How to redeem a code to the Xbox series?
Log in to your Xbox console (and make sure you're using the Microsoft account you want to use to redeem the code).
From the Home screen, choose and start the Store app. (If the Store app isn't showing up, go to My games & apps, click Apps, and then pick the Store app.)
To access the side menu in the Store app, shift the mouse left or hit the View button on the controller.
Select Redeem from the drop-down option.
Follow the directions after entering the 25-character code. Don't bother about hyphens; the software takes care of them for you.
How to link other accounts to your Ubisoft account?
The Ubisoft Account Management website allows you to connect your Ubisoft account to another platform. To connect your accounts, follow these steps:
Go over to the Account Information section of the website.
then, just go to the Linked Accounts area and scroll down.
Click the link next to the logo of the platform you'd want to connect to, and then follow the on-screen instructions.
You may also connect your platform account to your Ubisoft account by using Ubisoft Connect the first time you play a game on that platform. You have the option to disconnect your accounts at any moment. However, you will only be allowed to re-link your Ubisoft account with the same account you used before. The name of the account you unlink will stay available in the Linked Accounts section of the Account details page after you unlink it. Due to cross-play and cross-progression, connecting and unlinking external accounts might have a lasting influence on your games.
Now that you've learned all about Ubisoft key activation, let's find out how to permanently close your Ubisoft account if you need to.
How to permanently delete your Ubisoft account?
We understand that saying farewell is sometimes necessary! If you want to delete your Ubisoft account permanently, follow these steps:
Go to the Account Information section of the website.
Scroll down to the section labelled "Close your Ubisoft account."
Select Close.
If you have not done so before, you may be requested to authenticate your account at this time.
Go through all of the key information in the pop-up window.
Once you've double-checked that you're okay with the terms, check the box and click Close my account.
A new pop-up will appear, confirming the 30-day suspension they'll apply to your account before its complete cancellation.
(Note: Please be aware that your Ubisoft account will be unlinked from all linked accounts. We highly advise only submitting the request if you are certain you want to terminate your account. You will not be able to restore the account after its cancellation.)
During the 30-day suspension period, you may terminate this procedure if you change your mind. Unlinking your account from other sites and unsubscribing from our emails are other options. You will no longer get emails from Ubisoft, but you will still be able to access your account in the future! If your account has a Ubisoft+ membership, you won't be able to deactivate it while it's active.
Conclusion: So, that was all about Ubisoft and how to get your Ubisoft Activation Key. We hope that you will find our information useful. Also, please don't forget to leave your valuable comments in the section below.
Frequently Asked Question (FAQs):
What are the Ubisoft Connect challenges?
Ubisoft Connect Challenges are in-game goals that you must fulfill. They provide you the opportunity to earn Ubisoft Connect XP, in-game cash, and exclusive goodies. There are two sorts of challenges: one is a physical challenge, and the other is a mental Time-Limited and Core.
What is the Ubisoft Connect Loyalty Program?
It's a piece of cake! A level is assigned to your Ubisoft Account, which can be raised by completing tasks and earning Ubisoft Connect XP. You collect XP and level up as you play, and there are no boundaries to how much you can earn. With each level, you will get Units, which you may use to unlock unique prizes in your games.
What is Ubisoft Connect PC?
Ubisoft Connect PC is the PC version of Ubisoft Connect, which allows you to play Ubisoft games and access Ubisoft services. You can buy and download games, connect with friends, read the latest news, improve your gameplay experience with Awards and Tasks, partake in Betas as well as other special events, and much more on your platform.
What services does Ubisoft Connect PC provide?
Aside from Titles, News, Store, and Ubisoft+, Ubisoft Connect PC seeks to improve your gaming experience with events and in-game features including prizes, challenges, and their brand new overlay for select games.