Here's How to Get GameFly Free Trial for 30
Published On : December 15, 2022 by: Anjali Latwal/Category(s) : Gaming
Are you someone looking for ways to get GameFly Free Trial for 30 days? Look no more! We're here to help you. Go through this guide to find out how to Get GameFly Free Trial for 30 days by following just a few simple and easy steps. But let's first learn a bit about GameFly, what it is, and how can you get it. Let's begin.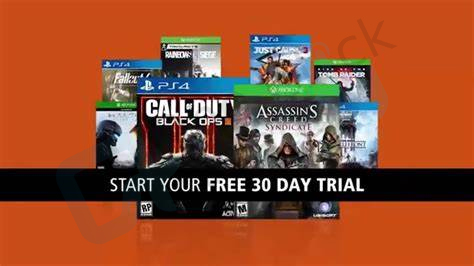 What exactly is GameFly?
GameFly offers a solution to the age-old problem of purchasing a video game for sixty dollars and then seeing it accumulate dust in a matter of a few short months. The subscription service is great for gamers who want to get the most out of their gaming systems since it will deliver you discs when you want them and then take them back after you have finished playing them. You will also get access to GameFly's new movie releases on Blu-Ray and DVD if you sign up for a subscription with them. This is an additional bonus.
GameFly is the destination for every user who wants to purchase, rent, or stream video games since it offers more than 8,000 titles, including both new releases and oldies.
If you are a member of GameFly, for a cheap monthly price, you can rent an unlimited number of video games for your consoles and portable devices, and GameFly will send the games to your mailbox.
You can pay a reduced fee to retain the game if you find that you like playing it so much that you don't want to return it back to the store where you rented it.
There are never any due dates, and there are never any overdue costs.
Amount paid never expires. There is a limit of one per household.
To redeem a voucher on the GameFly website, you only need to input a credit card that is currently active.
Your membership will continue beyond the initial time that is specified by the voucher, and charges will be made to the credit card associated with your account on the first day of your paid subscription as well as on each subsequent monthly anniversary until your subscription is discontinued.
Also, check out our guide to Install Play Google Stadia on Firestick
How to Get GameFly Free Trial for 30 days?
Follow the steps below to get GameFly Free Trial for 30 days:
Go over to the official website of GameFly at https://www.gamefly.com/.
Click on the 'Start Free Trial' option present at the center of the screen.
Create your own GameFly account and Enter all the required information.
Now, the website will ask you for a payment method.
Enter your account details and click on Continue.
Note: No money will be deducted from your account and you will get your GameFly Free Trial for 30 days.
You are able to cancel your subscription at any time by visiting the GameFly website and selecting the "My Account" option, or by sending an email to [email protected]. After the free trial, a membership to GameFly will run you $16 a month. And will let you have just one disc in your possession at any one time. For an additional $23.00 every month, you will get twice as many CDs.
Author's recommendation: Free Apex Codes for New Updates
Conclusion:
GameFly is an amazing website and if you are a game lover, you will surely fall in love with it. So, this is all about how to get GameFly Free Trial for 30 days. We've tried to keep the steps as simple and as easy as possible. However, if you still encounter any doubts or issues, feel free to leave them in the empty comment area below. We'd love to assist you.