Can't Connect to Omegle Server? Quick Troubleshooting Guide
Published On : November 30, 2022 by: Sakshi Sharma/Category(s) : Omegle
Omegle to server connection error is quite frustrating, especially if you don't know how to fix it? Well, to make things easier for you, here we have compiled the proven steps on how to fix Omegle error connecting to server so that you can effortlessly run the services without any hindrance. Let's dive into the quick fixes for Can't Connect to Omegle Server.
Urgent Fixes if you Can't Connect to Omegle Server
Solution 1: Try Using Omegle in Another Device
This is one of the easiest troubleshooting that you can try to avoid the error. Connect your internet connection to another device and try accessing Omegle. Meanwhile, if you are receiving the same error, then make sure to try out the next solution to recover the Omegle server connection error.
Solution 2: Use Another Network
You can also choose to shift to another network and connect Omegle with the new network. As there have been times when your current network tries to block Omegle due to some strict firewall rules. Locate a public Wi-Fi and trying access Omegle once more to see if this fixes the issue – Can't Connect to Omegle Server.
Solution 3: Use These Helpful Commands
The below mentioning set of commands can actually help you to solve network connection related issues if you Can't Connect to Omegle Server. Check and follow to see if this method works out or not.
Press Window Key + R Key on your keyboard to open a Run tab.
Now, enter cmd in the dialog box and then click OK to open the "Command Prompt".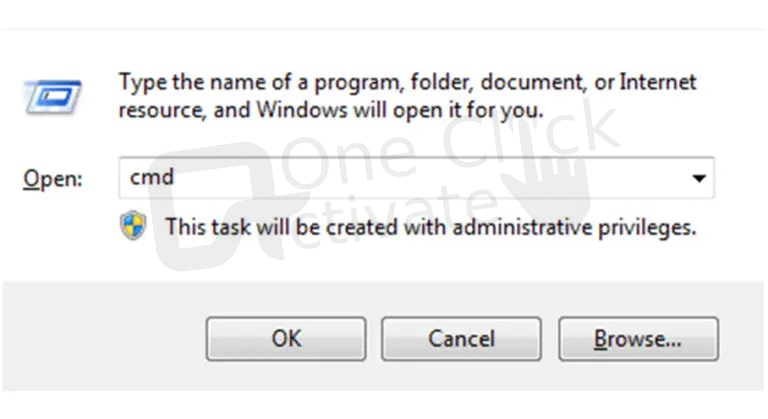 Now, in the next step, make sure to type in the following commands and make sure to hit hard the Enter key after typing each one of them. Now, wait for a minute or two to get the "Operation completed successfully" message on the screen.

Finally, reopen Omegle in your active web browser and check to see if the error gets resolved or not.
Useful Topic: Pandora on Roku
Solution 4: Make Sure to Delete Cookies From Your Browser
For Google Chrome Users
To clear your browsing cookies in Google Chrome, you will need to click on the three vertical dots located in the top right corner of the window.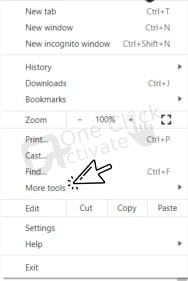 Now, click on the "More tools" option and then select the "Clear browsing data" from the available screen.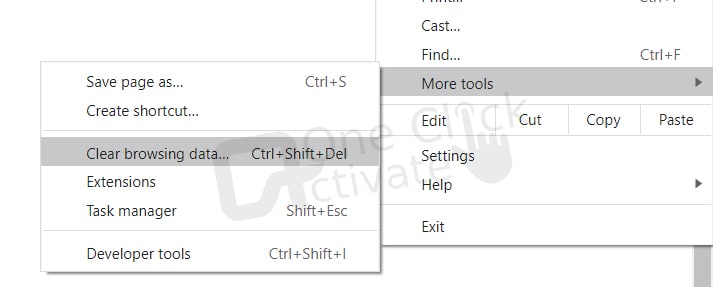 Now, select the option Cookies and other site data and then click the "Clear data" option for immediate action.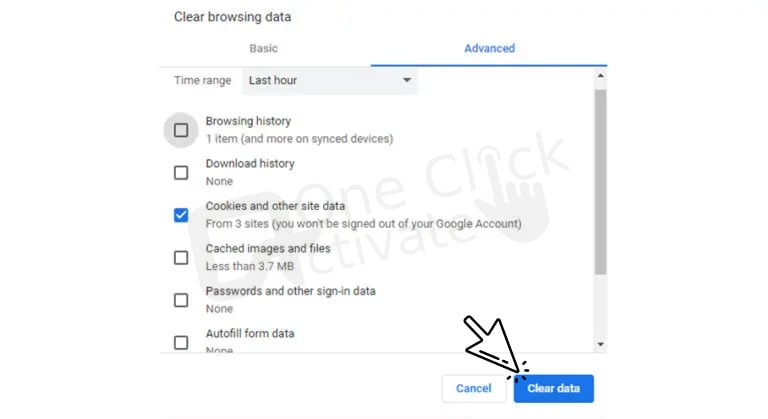 Finally, check if the error is still existing.
Solution 5: Clear Your Browser Cache
Browsers use cache to store information that is necessary to load a website, hence it effectively reduces the loading time. But the main problem is, in the majority of cases the information might be outdated, causing the page not opening for Omegle. Therefore, you can follow these steps to fix the issue.
Guide to clear cache on Mozilla Firefox, Google Chrome, and Mac Safari:
For Google Chrome
To begin with the process, open the Google Chrome browser, and press the Ctrl, Shift and Delete keys at the same time on your keyboard.
Now, select a time range that you wish to choose to clear the cache, ad make sure to check the Cached images and files tab.
And finally, tap the Clear data option.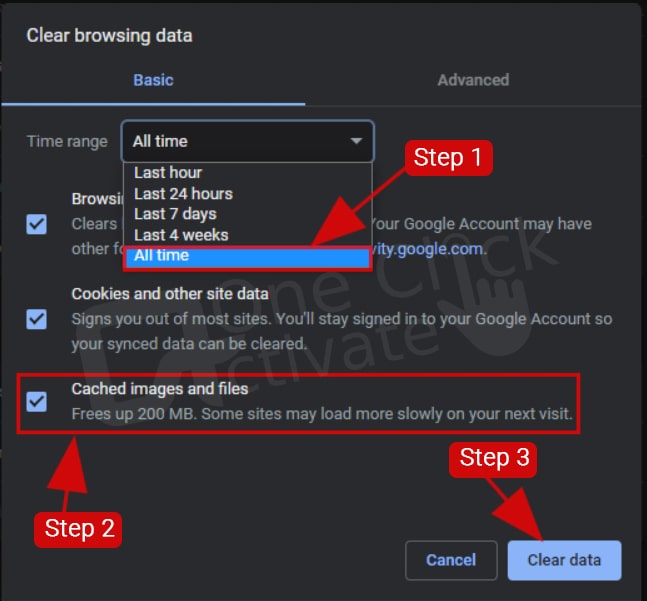 At last, open the Omegle services and see if the connecting server error has been resolved.
For Mozilla Firefox
In Firefox web browser, click on the menu icon and then navigate to Options.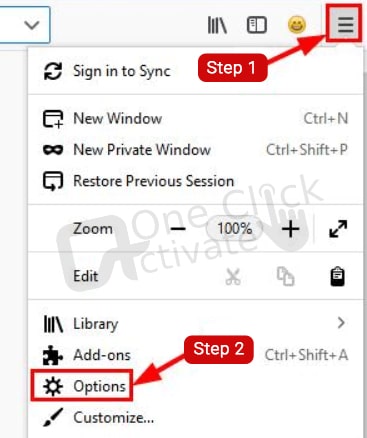 After this, tap Privacy & Security and then head to the Clear Data option.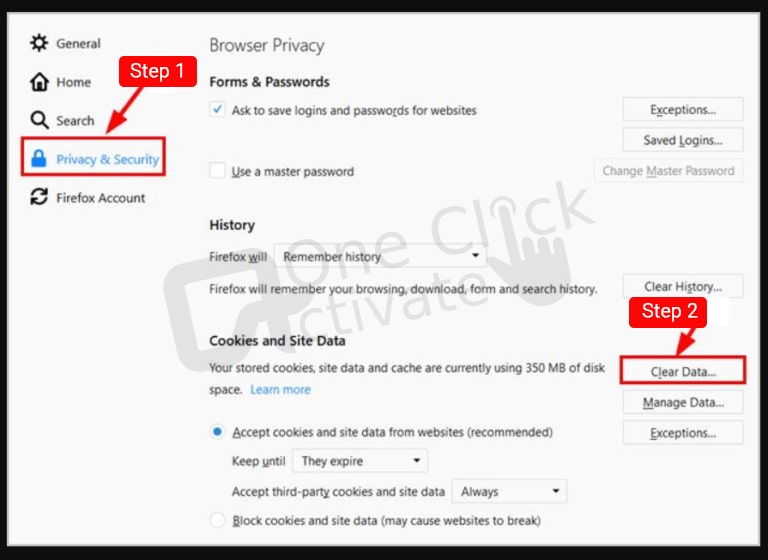 Now reload Omegle to check the error status.
For Mac
Open Safari and tap Safari and then Preferences.
In the next step, click Privacy and head towards the Manage Website Data option.

In the next step, click Remove All and then tap the option, which says Remove Now once the confirmation window appears on the screen.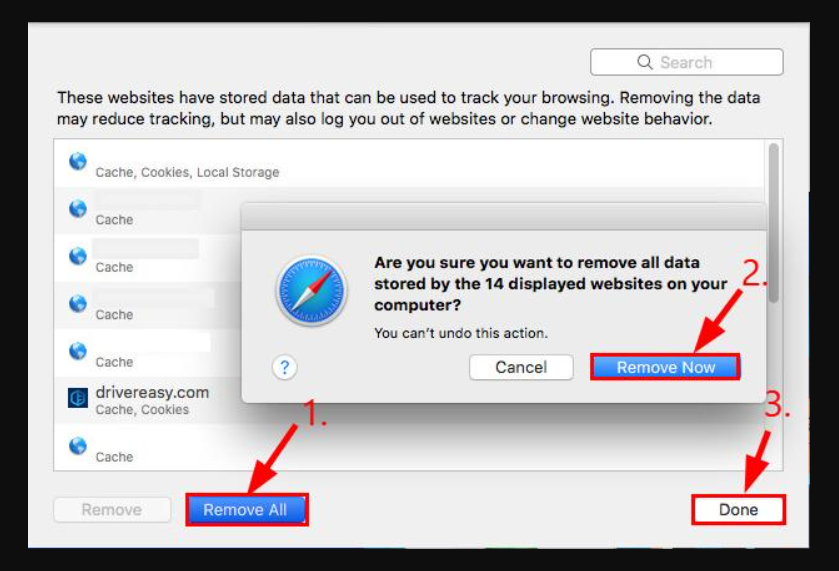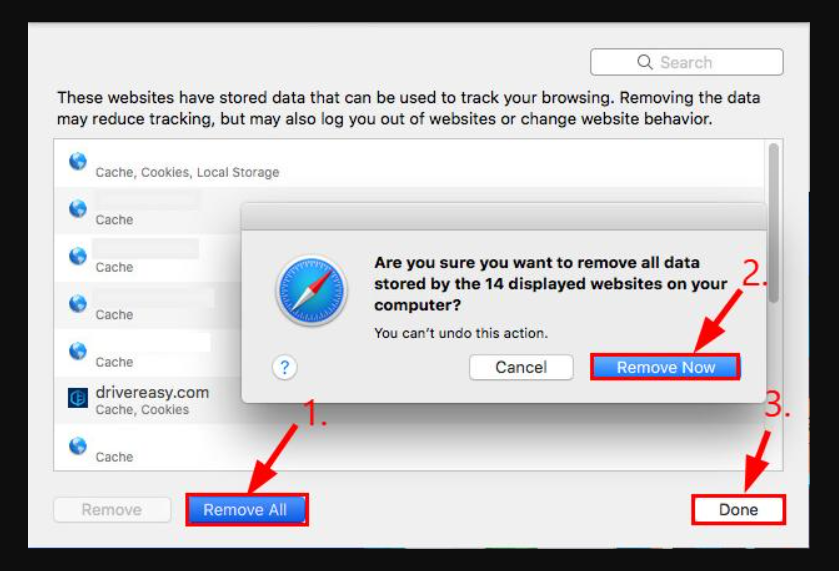 This is a step-by-step guide that you can pursue to get rid of Omegle to Server connection errors swiftly.
Brownie Read: Activate Trakt TV on Different Streaming Services
What is Omegle? Why you Can't Connect to Omegle Server
Omegle is a free chat room that allows you to connect with strangers anywhere in the world. You can text people or even have a video chat session with them without facing any difficulty, due to its easy user-interface.
However, a lot of users have encountered the annoying Omegle connecting to the server error message on the screen in the middle of a chat session. Now the main question is what are the major causes of this issue? Below you can find a few of them.
Can't Connect to Omegle Server? Omegle can easily trigger a server connection error in these cases:
Your IP address has been marked suspended from using the Omegle website.
Omegle is facing some server-side issue.
Your PC or current ISP might block the Omegle connection attempts.
You have an outdated configuration setting in your browser including DNS, cache, and cookies.
The reason might vary on the situation, meanwhile, you can fix the Omegle server connection error by following our easy instructions guided below.
Conclusion
So, this is how you can easily fix the Omegle "Error Connection to Service" issue. The reasons might vary on the situation, but, you can fix the Omegle server connection error by following the easy instructions listed above. You can also go through the most frequently asked questions below for a better understanding. And if you still encounter any doubt or have feedback, you can leave it in the empty comment area below. We'd love to be of assistance to you.
Frequently Asked Questions (FAQs):-
What's the problem with Omegle?
Omegle, a social networking website, has come under criticism after an investigation discovered boys using the platform to expose themselves on video, as well as adults exposing themselves to children. Omegle members are matched with a random stranger with whom they may communicate via text or video chat.
How can I resolve the Omegle issue connecting to a server on my Macbook?
How to Delete Cache on a Mac:-

– Click Safari > Preferences in Safari.
– Navigate to Privacy > Manage Website Data.
– Remove All should be clicked. Then, when the confirmation box appears, click Remove Now.
– After removing all of your cached data from Safari, reopen Omegle and check to see whether the connecting to the server problem has been fixed.
Does Omegle support VPN? OR Why doesn't Omegle function with a VPN? 
When Omegle detects VPN use, it does not operate with it. Because Omegle prohibits users from banning their IP address, it may also do the same with a VPN server's IP address.
Is there a PC version of Omegle?
Omegle for PC may be downloaded here: Open a web browser and navigate to https://omegle.onl/download/. Using the emulator, install our Omegle APK file. The program will operate properly on your computer.
Is Omegle prohibited in Saudi Arabia?
Omegle is, of course, a prohibited website in Saudi Arabia because of its religious views and rejection of homosexuality, vulgarity, and obscenity.