Guide to fixing "Airpods Not Working" Issue
Published On : May 1, 2022 by: Sakshi/Category(s) : Technology
You're in the middle of a run, listening to your favorite workout playlist and tracking your progress on an exercise app. You're just about at the end of your route when all of a sudden, you can't hear your music. It's not because it stopped playing—your AirPods are not working.
What do you do? Don't panic—we've got you covered.
AirPods are truly a revolutionary design by Apple. We can perform many operations using the AirPods controls. AirPods offer us hands-free operations with a quick tap on our AirPods. With a few taps, you can enjoy your favorite music or podcasts without touching your phone. When we go hands-free, we use our AirPods to perform many tasks such as making or receiving calls, playing music, controlling Siri, and much more. But with AirPods not working suddenly, it becomes very troublesome for us to do some tasks.
About the "Airpods are not working" error-
If your AirPods are not working suddenly it may be because there are several reasons for your AirPods to stop working suddenly. Some of these include:
Your AirPods need charging
Or your AirPod is turned off
Your AirPod is out of range
You are wearing one AirPod at a time
Accidentally putting the AirPods into "hearing aid mode"
Turning off Bluetooth on your phone
Low battery charge
You can check if the problem is due to one of these issues by following these steps:
Make sure that Bluetooth is turned on. Check in the Bluetooth menu, which might be found under Control Center or Settings on your phone or computer.
Put both AirPods back in their case and make sure that they charge for at least 30 minutes before testing them again.
Your AirPods need to be charged in order to work. If you haven't used them in a while, they may have run out of charge and need to be plugged into an outlet or inserted into their carrying case and left to charge.
Try turning your phone back on. If that doesn't work, try plugging it into an outlet to charge it up a bit and then turn it back on again.
Try turning airplane mode off by going to Settings > Airplane Mode and turning it off.
Also read: WhatsApp QR code not loading on iPhone? Fix it here
Ways to fix your Airpods
On one of the most miserable days of your life, you find out that your AirPods are not working. You're in a rush and you need to take a call. You can't hear the person on the other end and they can't hear you. You finally make it to work, but when you plug them in to charge them and head back to your office, you realize they are still not working. When you get home, you try everything under the sun to get your AirPods working again. You check the battery life of each pod, you try different apps that claim to solve this problem, but… nothing works.
Your AirPods are still not working. Don't be embarrassed! It happens to the best of us. If only there was something that could help us troubleshoot this problem! Well, guess what? There is!
Attempt to Reset your Airpods firstly-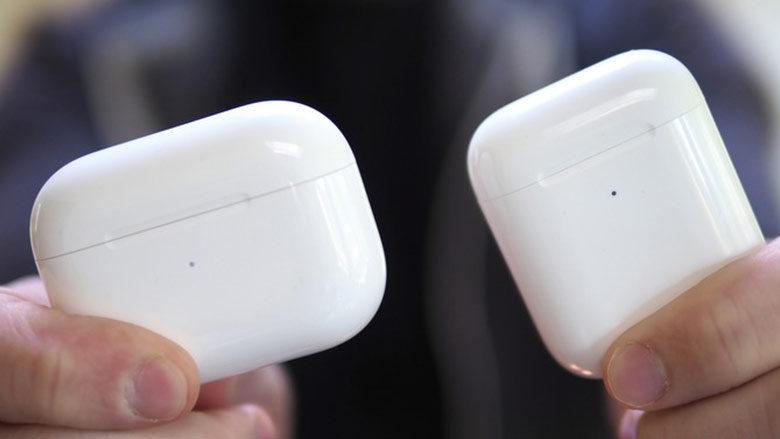 The majority of issues can be resolved by simply resetting your AirPod. It only takes a few seconds to accomplish this. However, in the vast majority of cases, it is beneficial. The majority of issues can be resolved by simply resetting your AirPod. It only takes a few seconds to accomplish this. However, in the vast majority of cases, it is beneficial.
To begin, place the AirPods in their case.
Keep pressing and holding the AirPod's button till the Orange LED blinks. It really would take about ten to fifteen seconds.
That is all there is to it. You must now reopen the case with your phone handy. It will be automatically linked after that.
AirPods Aren't Working Despite Being Fully Charged-
You should check for a software update if both fully charged AirPods aren't working.
First, make sure your iPhone or Mac computer has the most recent software.
It aids in the removal of bugs. It's possible that it'll fix the problem with your AirPods.
Once One of Your AirPods Fails-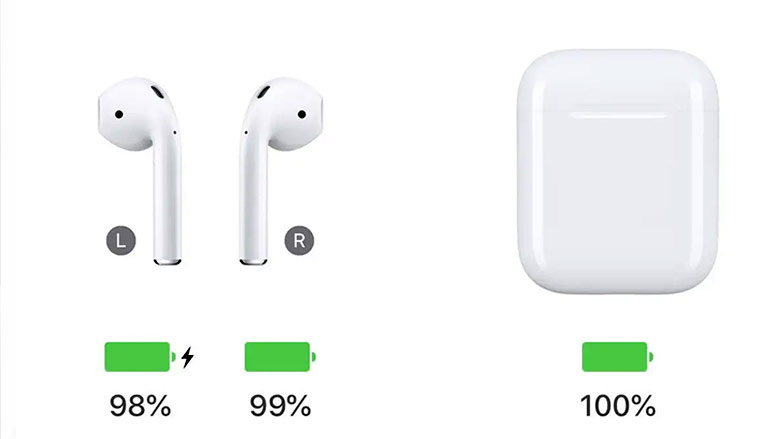 It could be a symptom of a low battery if one of your AirPods stops operating.
Even if the battery on your AirPods persists, the charge on the case may drop quickly. And keep an eye on your AirPods' charge.
Next, close the case and place both AirPods inside.
Sit tight a few seconds before using them.
Replace them in the instance if the second technique does not solve the problem. Turn off and on the Bluetooth in your paired device before putting them on, and then try them out.
If none of these options work, try resetting your AirPods. Alternatively, go into your device's settings and adjust the volume.
Recommended: Top 7 free crossword puzzles to play on your iPhone
How do I change the volume on my AirPods?
One of your AirPods' volumes may be too low, giving you the impression that it isn't working. In this instance, it's a good idea to double-check the stereo balance.
Select Accessibility from the drop-down menu in Settings.
To alter the volume, select Audio or Visual and use the Balance Slider.
For balanced sounds in both AirPods, it's best to move the slider to the center.
When your AirPods won't Pair or Connect with your iPhone / iPad-
On your iPhone or iPad, just go to Settings.
Click the I next to the AirPods to select Bluetooth.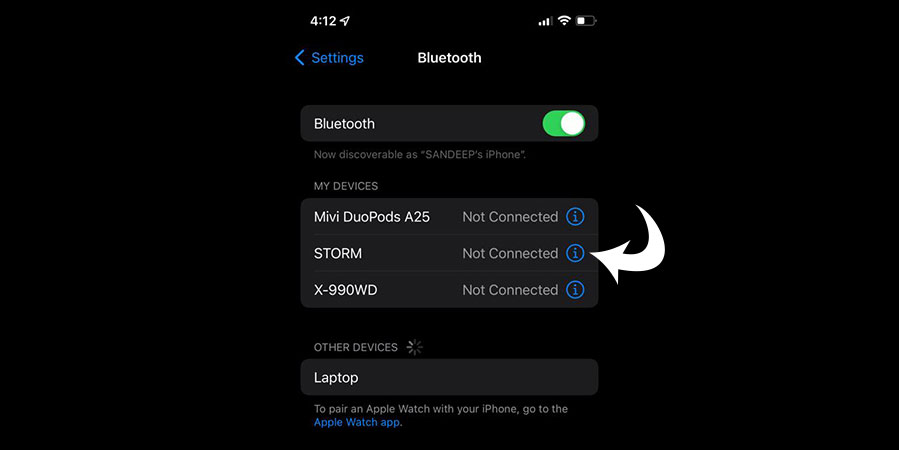 Select Forget This Device from the drop-down menu.
Tap and hold the button on the cover case with the AirPods within.
Pair it with the device once more, just like you did the first time. There may be issues with your network settings in some circumstances.
Follow the instructions below to reset your iPhone's network settings.
Choose General from the Settings menu.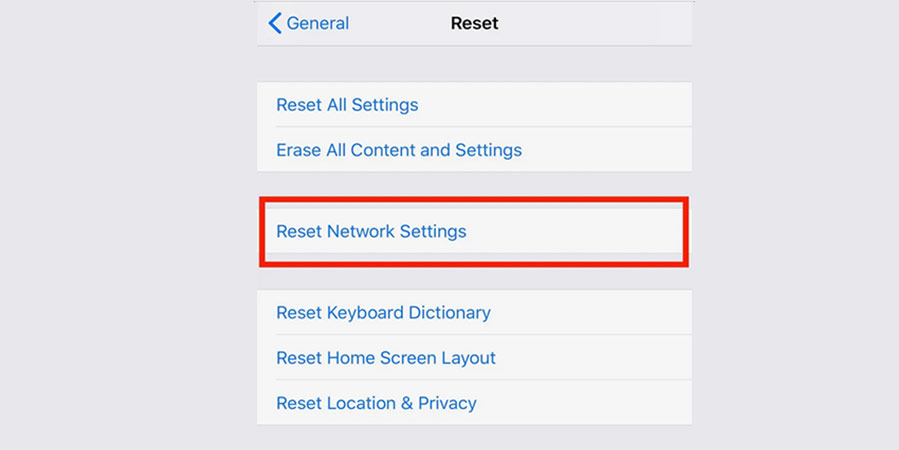 Select Reset Network Settings from the Reset menu.
You'll have to pair your Bluetooth device again and re-enter your password after resetting.
Trending: Trick to take Netflix screenshots on iPhone devices
When Siri Doesn't Work, here's What to Do-
Select Siri & Search from the Settings menu.
Turn on the Listen for "Hey Siri" toggle.
Alternatively, if you want to utilize Siri when your smartphone is locked, activate Allow Siri When Locked.
How to Get Rid of Call Drops?
Get one of your AirPods to avoid the call dropping, although if your AirPods are fully charged.
Choose Bluetooth from the Settings menu.
Select the I icon.
Pick Microphone from the drop-down menu and either Left or Right.
What's the deal with one of my AirPods not working?
There could be numerous explanations for this. Asymmetric power consumption in one of the AirPods earbuds is one of the most typical causes. Other causes include ear ducts that have become fully clogged with wax due to improper treatment. Sometimes the volume in one earbud was too low, giving us the impression that it wasn't working. Set the 'Balance' slider to middle or centre under Settings -> Accessibility -> Audio Visual.
Why aren't my AirPods not working when I'm on the phone?
You'll have to entirely unpair the AirPods. Then pair up again to solve the problem.
How the AirPods should be cleaned regularly?
We believe the AirPods aren't working because dirt and earwax have accumulated on them. However, it is the accumulated dirt that is obstructing the audio. Apple suggests cleaning the grime with a microfiber cloth. Ensure that the dirt is cleaned on a regular basis. Wipe away any stubborn filth with a slightly damp microfiber cloth. Cleaning can also be done with Clorox or Isopropyl alcohol. Because the AirPods aren't water-resistant, no water must enter them.
Scratch away the highly deposited dirt with a small pin, Q-Tip, or another implement with sharp edges. However, you must exercise extreme caution.
Other than that, ensure sure all Bluetooth devices are turned off. If you have two or more Bluetooth-enabled devices, your AirPod might not link with the one you desire. The issue and solution could be pretty straightforward. All you have to do is anticipate the problem. Otherwise, attempt all of the above-mentioned processes before making a decision, as it will no longer work. If none of these solutions worked, you should contact Apple for assistance.
Wrapping up
You may have a busy day ahead, and you need to take calls, listen to music, or hear notifications without touching your Phone. If your AirPods are not working as they should be, you will feel miserable as you will not be able to do any of these things. Don't worry; we have got some simple solutions that can help you revive the functionality of your Airpods. In this article, we have mentioned how to fix a couple of issues that can cause your AirPods to stop working suddenly.