How to Access Facebook on Samsung Smart TV?
Published On : July 18, 2022 by: Sakshi/Category(s) : Trending
With the excitement of connecting with new people, the nostalgia of interacting with old friends and family members, and the urge to be updated and followed by daily stories of different people, you get it all in one place. Yes, everything in the same application, we are mentioning the evergreen social networking site here, Facebook (now Meta)! With changing times, you now have the option to watch live videos, share updates and photos, play games, and much more by getting Facebook on Samsung Smart TV.
Maintaining friendship is now quicker and simpler than ever. Share status updates and pictures, interact with friends and Pages, and maintain contact with the communities that are important to you. Facebook is available on huge screens, such as Smart TVs. The Samsung Smart TV does not have a specific Facebook app. But screen mirroring can be used to access Facebook. Read our post and follow the instructions. The instructions to install Facebook on your Samsung Smart TV are provided. Simply read this post to find out how to do it. Let's see how to get it!
Features and Compatibility of Facebook application-
The Facebook app has the following features:
Make connections with loved ones and make new friends on your social media network.
Use Facebook emojis and status updates to share what's happening in your life.
Look up nearby businesses to get reviews, contact information, and images.
On Facebook Marketplace, you may buy and sell locally.
Share your favorite memories, images, and videos.
With any of your Facebook pals, play games.
Create a photo backup by storing them in albums.
Receive alerts when friends "like" and "comment" on your postings.
Find social gatherings in your area and schedule a meetup with pals.
To receive updates from your favorite businesses, websites, and artists, follow them.
Watch unlimited live videos
You can use the Facebook app for more than just keeping in touch with your friends and interests. It serves as your own private photo organizer for organizing, saving, and sharing pictures. You have complete control over your photos and privacy settings, and sharing photos directly from your Android camera is simple. You can decide when to keep particular photos off-limits or even create a secret photo album to limit access.
Facebook Watch is compatible with the following platforms:
Apple TV
Android TV
Hisense VIDAA TV
LG Smart TV
Samsung Smart TV
Oculus TV
Portal TV
VIZIO SmartCast TV
USTVGO.TV & 50+ Free Streaming Websites to watch extreme entertaining Content!
How to keep your Facebook Account Safe and Secure?
You can take the following actions to safeguard your account:
Never disclose your Facebook login with anyone else and keep it private by not using it elsewhere online. Avoid using your name or common words in your password since you want it to be difficult to guess.
Never divulge your login details to anyone. Scammers may design bogus Facebook-like websites that require your email and password to access. Always verify the URL of the website before entering your login details. When in doubt, open your browser and type www.facebook.com to access Facebook. Avoid forwarded emails from Meta as they can include private information about your account.
Accepting friend requests from individuals you don't know is not a good idea because scammers may use fake accounts to make friends with others. Scammers may flood your timeline, tag you in posts, and send you harmful messages if they become your friends.
Keep an eye out for malicious software, which can harm a computer, server, or computer network. Learn the symptoms of a computer or device infection and how to get rid of harmful software. Update your online browser regularly, and get rid of any shady programs or add-ons.
Even if a link appears to be coming from a friend or a business you know, never click on it. Links in emails and postings on Facebook are examples of this. NOTE: Meta will never email you asking for your password. Report any dodgy links you come across on Facebook.
Use their enhanced security features. Additionally, you may set up two-factor authentication and receive notifications regarding unauthorized logins. You may check your security settings with Security Checkup if you have Facebook open on a PC.
Steps to recover a deactivated or deleted Facebook Account within 30 days
How Can I Install Facebook on My Samsung TV?
As previously mentioned, you can access Facebook on a Samsung Smart TV using screen mirroring.
Access Facebook on Samsung Smart TV using Chromecast?
Follow these instructions to access Facebook using Chromecast:
Connect your Samsung Smart TV to your Chromecast. and turn them on.
Install the Google Home and Facebook apps on your iOS or Android device. then arrange them.
Connect a Chromecast device and an Android or iOS device to the same internet connection.
Choose your Samsung TV in the Google Home app on your phone.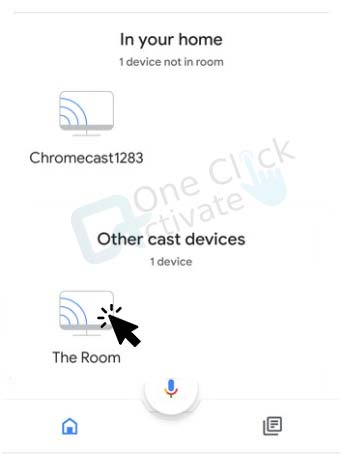 Select "Cast My Screen" from the menu.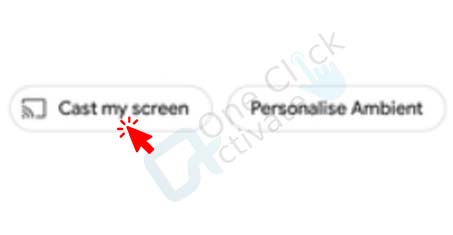 Next, select Cast Screen on your phone.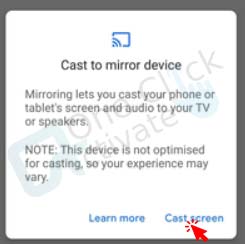 Then your Samsung Smart TV with Chromecast linked will show your Android or iOS screen.
Visit Facebook on iOS or Android. Additionally, Samsung Smart TV will show it.
Fix Facebook Not Working Error On Android And Apple Devices
Facebook on Samsung Smart TV Using SmartThings App-
Before beginning the process, you should add Samsung Smart TV by using the SmartThings app:
Connect your Android or iOS device to the same Wi-Fi as your Samsung Smart TV.
On your iOS or Android device, download the SmartThings app and Facebook. and place them.
Select the Hamburger symbol once you open the SmartThings app on your phone clicking the icon shown below:

Next, select the location on your phone by pressing the Location option.
Now select your phone's plus icon.

Select Add Device from the menu.

The Samsung Smart TV of your choice. The SmartThings app has now been updated to include your Samsung Smart TV.
Then, mirror your Android or iOS device to your Samsung Smart TV using the Smart View option in the SmartThings app.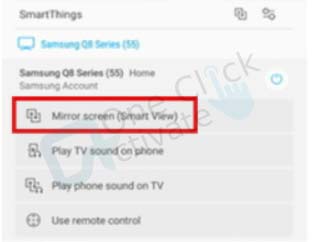 Visit Facebook on your iOS or Android device, and it will appear on your TV.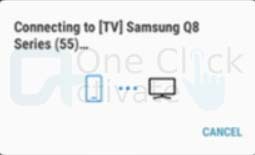 How to Set Up and Use Facebook Watch on a Samsung Smart TV
Continually follow the instructions below to install Facebook Watch:
Connect to the internet and feed the Samsung Smart TV with power.
On the Samsung Smart TV remote, select the Smart Hub button.

Click on the "Apps" icon as shown in the image below:

Select the magnifying glass alternative.

Find Facebook Watch now and choose it from the list.

After that, click Install to start the app.

Sign in to Facebook Watch on your Samsung Smart TV by opening it.
On your TV, an 8-digit code is displayed. Navigate to this website using the browser on your smartphone or computer.
Next, on your computer or mobile device, input the code in the appropriate field, and select Continue.
On your Samsung Smart TV, your Facebook Watch will now automatically refresh. You can then watch whatever you want after that.
Read the Detailed Features of Facebook Touch Here!
On this page, you can find all the instructions on how to install Facebook Watch and add Facebook to your Samsung Smart TV. So, that was all in our post and we hope you liked it!