The 2021 NFL Complete Breakout: Best Teams, Players and All you must Know
Published On : August 26, 2021 by: Kunal Kumar/Category(s) : Trending
Hola! Football fans! Today we are here to have a look at the National Football League (NFL), whose upcoming season is all set to begin! Here's all about the 2021 NFL:
The National Football League's (2021 NFL) 102nd season is set to begin in 2021. The league is increased from 16 to 17 games for the regular-season schedule. The regular season kickstarts on September 9, 2021, with the defending Super Bowl LV winner Tampa Bay playing Dallas, and will wrap up on January 9, 2022. The playoffs will begin on January 15, 2022, and will conclude on February 13, 2022, with Super Bowl LVI at SoFi Stadium in Inglewood, California.
THE 2021 NFL SUPER BOWL LVI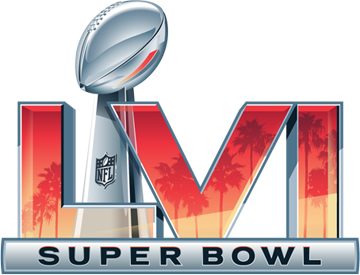 Super Bowl LVI will be the 56th Super Bowl and the 52nd National Football League (NFL) title in modern history. The game is set on February 13, 2022, at SoFi Stadium in Inglewood, California. It will be the ninth Super Bowl for Greater Los Angeles, the most recent of which will be the Super Bowl XXVII in 1993. and the first in the city of Inglewood. NBC will broadcast the game live in the USA.
THE 2021 NFL THE PRO BOWL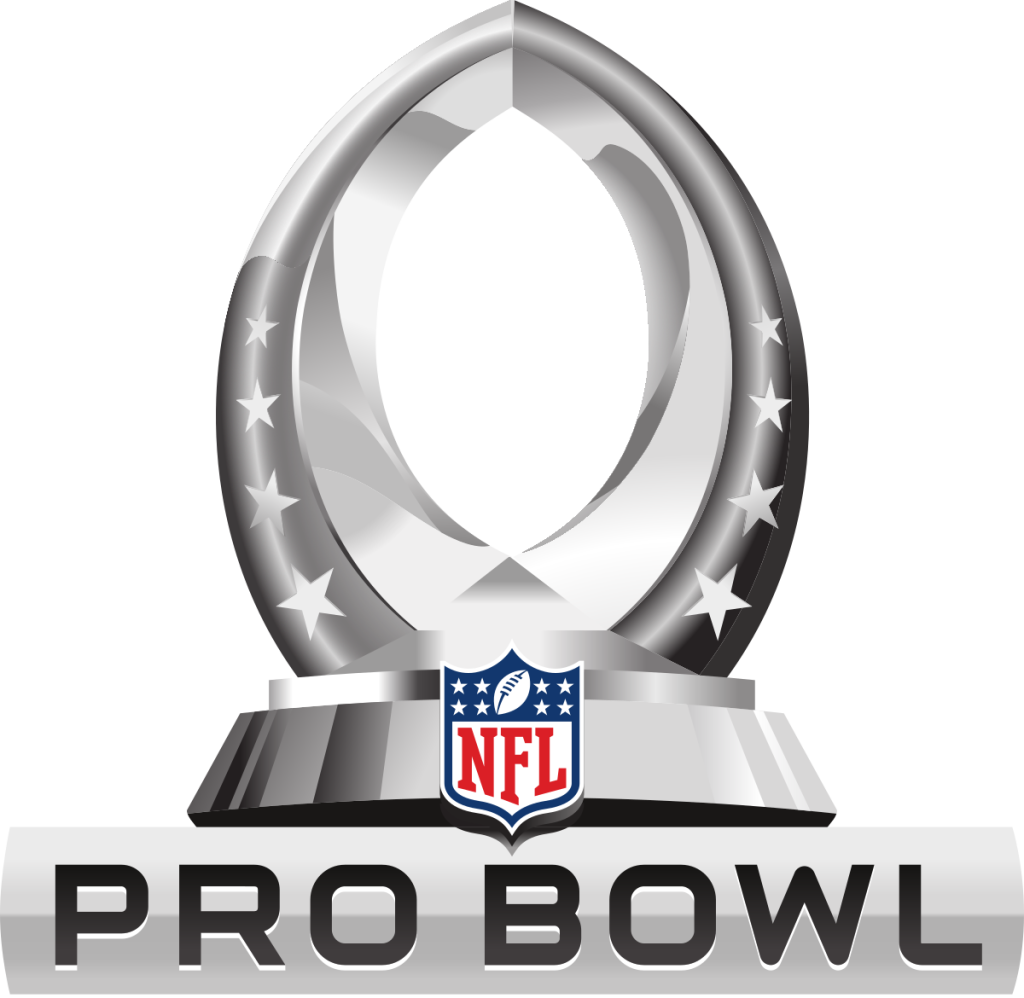 The 2021 Pro Bowl is a National Football League all-star game for the 2020 NFL season, initially set for January 31, 2021, at Allegiant Stadium in Paradise, Nevada, home of the Las Vegas Raiders. Due to the COVID-19 pandemic, the NFL postponed the Pro Bowl game in October 2020 and rescheduled it for 2022 in Las Vegas.
THE 2021 NFL PRESEASON
Training camps are planned between late July and August 2021.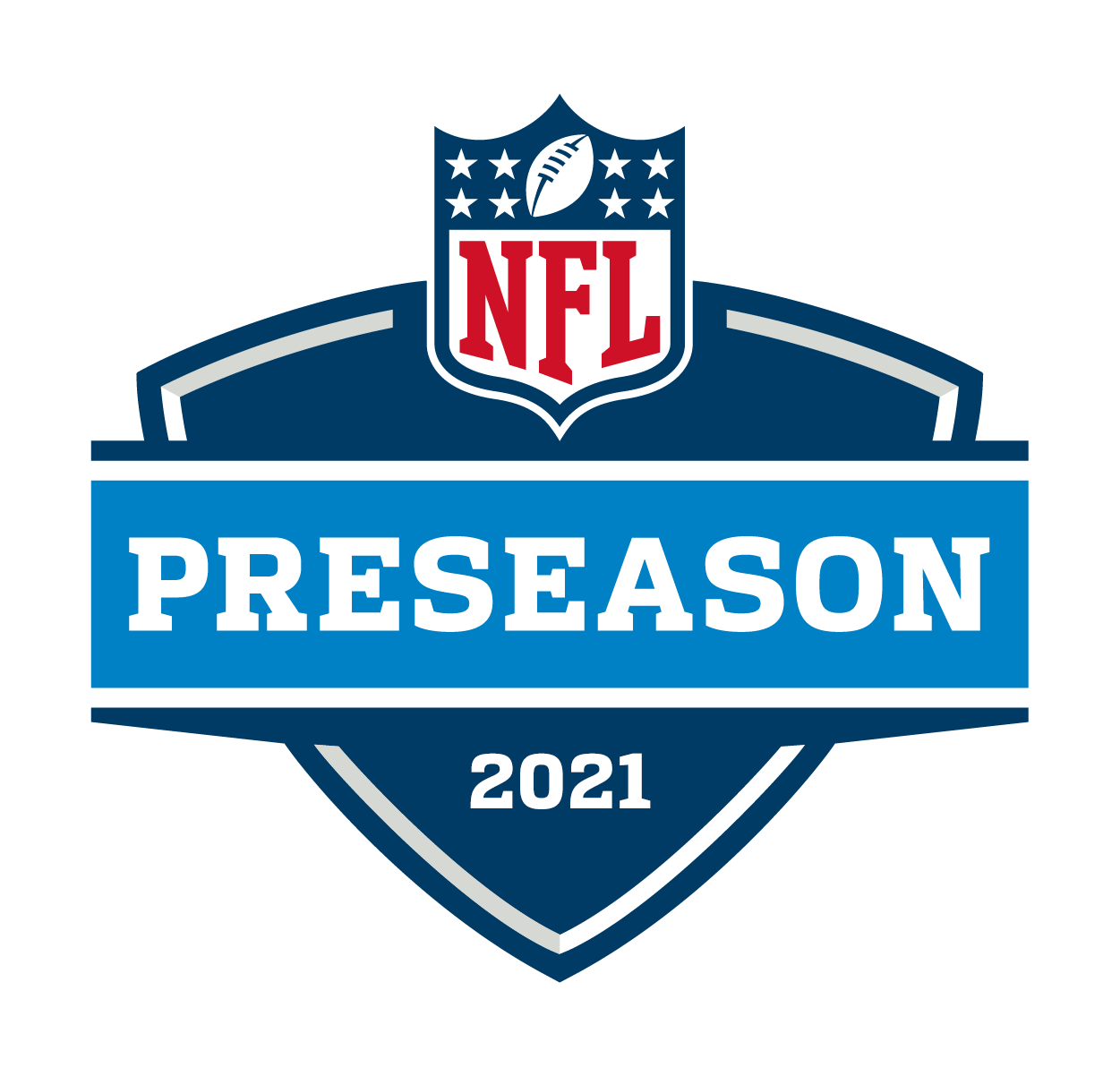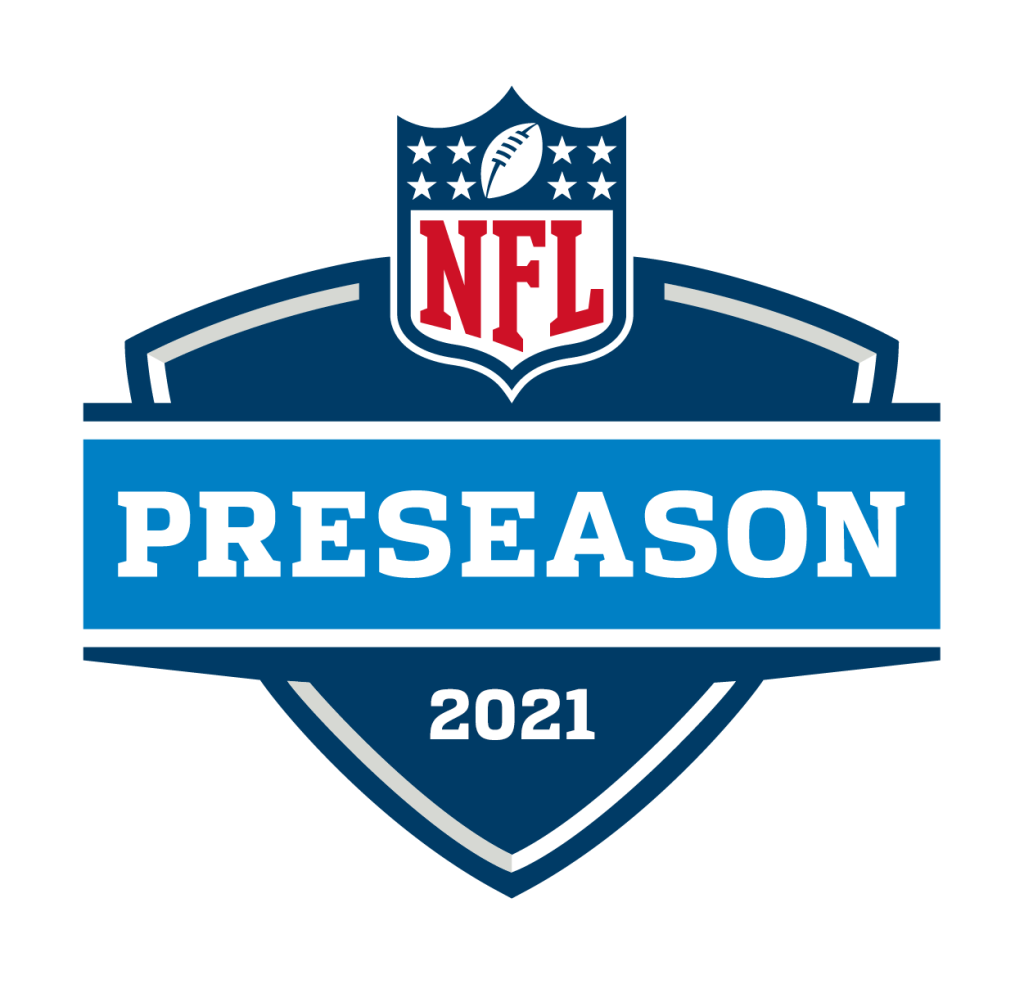 On August 5th, Pittsburgh beat Dallas, in the Pro Football Hall of Fame Game. the two teams were already set to play the 2020 game, even before it was canceled due to the COVID-19 pandemic. The pre-season has been cut to three games per team corresponding to the increase in the regular season to 17 games. Each NFC team will host two preseason games, while each AFC team will host one. The weekend of 4–5 September will have a league-wide bye week, from the final pre-season game until the beginning of the regular season.
THE 2021 NFL REGULAR SEASON
On May 12, the NFL announced its regular-season schedule. The season will last 18 weeks and will begin on September 9th. The league's 32 teams are set to play 17 games each, with each team having one bye week. The regular season will culminate on January 9, 2022, with all games over the final weekend being intra-divisional, as they have been since 2010.
The league owners and the National Football League Players Association agreed to expand the regular season from 16 to 17 games in the 2020 Collective Bargaining Agreement (CBA). The owners authorized the increased schedule on March 30, 2021. The additional match was added to the league's current 16-game schedule.
Each team will play the other three teams in its division twice more, as well as one game against each of the four teams from its own conference's division, one game against each of the four teams from the other conference's division, and one game against each of the remaining two teams in its conference who finished in the same division the previous season.
The additional game is a fifth interconference meeting involving divisions that had already played each other two years ago, based on their standing in their respective divisions the previous season. The AFC will host the additional game in odd-numbered years, including 2021, while the NFC would host it in even-numbered years.
POSTSEASON (PLAYOFFS)
The Wild Card Round will kick off the 2021 playoffs on the weekend of January 15–16, 2022. Each league will have three Wild Card games. Every day, three games will be played. According to reports, the league is considering shifting one wild card game from Saturday, January 15 to Monday night, January 17.
The top seed in the conference will face the lowest remaining seed in the Divisional Round on January 22–23, while the other two remaining teams will play each other. The victors of those games will progress to the Conference Championships, which will be held on January 30. Super Bowl LVI is set to air on NBC on February 13 at 6:30 p.m. from SoFi Stadium in Inglewood, California.
THE DEFENDING CHAMPIONS – 'TAMPA BAY BUCCANEERS'
In the championship game for NFL 2020 season, the Tampa Bay Buccaneers triumphed 31–9 against the Kansas City Chiefs. It was the Super Bowl LV. The game was played on February 7, 2021, in Raymond James Stadium in Tampa, Florida, the Buccaneers' home stadium, marking the first time a club played a Super Bowl in its stadium. As per COVID-19 guidelines, the stadium's seating capacity was reduced to 25,000 people, making it the least-attended Super Bowl of all time
The Buccaneers' triumph was their second in a row, making them the only club other than the Baltimore Ravens to go unbeaten in multiple Super Bowls. They finished the regular season with an 11–5 record and a wild card berth to advance to their second Super Bowl appearance under the direction of several new acquisitions, most notably veteran quarterback Tom Brady (43), in his first season away from the New England Patriots.
HIGHLIGHT EVENTS (MATCHES) OF THE 2021 NFL
The NFL Kick-off Game: It is planned for September 9th, with Dallas hosting the defending Super Bowl LV winner Tampa Bay.
NFL London Games: In 2021, two games will be played at Tottenham Hotspur Stadium in London: The New York Jets play at Atlanta on October 10 and the Miami Dolphins play at Jacksonville on October 17. Both games will begin at 9:30 a.m. EDT (2:30 p.m. BST) and are subject to travel restrictions because of COVID-19. The previous season's international games were cancelled owing to the epidemic and the associated limitations on abroad travel.
Thanksgiving: Three games are scheduled on Thursday, November 25, as has been the case since 2006, with Chicago at Detroit and Las Vegas at Dallas for the customary afternoon doubleheader, and Buffalo at New Orleans for the nightcap.
Christmas Day: Two games are set for Christmas Day, which will fall on a Saturday in 2021, with Cleveland hosting Green Bay in the late afternoon and Indianapolis hosting Arizona in primetime.
THE MOST ANTICIPATED PLAYERS OF THE 2021 NFL
NFL has given some real champions of the game. As we look at the NFL's top 5 players for the 2021 season, be prepared to be shocked by who ranks at what number!
Patrick Mahomes
Patrick Mahomes, the NFL's top quarterback, is the highest-paid athlete in the league. The man who makes no-look throws appear easy will play behind a stronger offensive line in 2021, which might lead to another NFL MVP title.
Age: 25 years
Team: Kansas City Chiefs
Significant Achievements:
Super Bowl champion (LIV)
Super Bowl MVP (LIV)
NFL Most Valuable Player (2018)
NFL Offensive Player of the Year (2018)
Aaron Donald
Despite major losses, the Los Angeles Rams rank high in Sportsnaut's NFL defensive rankings; thanks to Aaron Donald. When you consider Donald's 93 quarterback hits, 59 tackles for loss, and 46.5 sacks throughout games, as well as how he sets up teammates, there's little doubt he's the finest defensive player in the NFL.
Age: 30 years
Team: Los Angeles Rams
Significant Achievements:
3× NFL Defensive Player of the Year (2017, 2018, 2020)
NFL Defensive Rookie of the Year (2014)
6× First-team All-Pro (2015–2020)
NFL Top 100 #1 player (2018)
Aaron Rodgers
With Aaron Rodgers returning to the Green Bay Packers for the 2021 NFL season, he's got new goals set up. Considering his consistent performance with nothing to prove, capturing his third NFL MVP award, we're putting the Packers' opponents on notice.
Team: Green Bay Packers
Significant Achievements:
122.5 passer rating, season (2011)
0.3 lowest interception percentage, season (2018)
402 consecutive passes without an interception
Fastest NFL QB to 400 career passing touchdowns (193 games)
Tom Brady
Tom Brady is a seven-time Super Bowl champion and five-time Super Bowl MVP, but it isn't enough for him. Brady, who is 44 years old this season, is the main reason his club sits atop Sportsnaut's NFL power rankings heading into the season.
Age: 44 years
Team: Tampa Bay Buccaneers
Significant Achievements:
7× Super Bowl champion (XXXVI, XXXVIII, XXXIX, XLIX, LI, LIII, LV)
5× Super Bowl MVP (XXXVI, XXXVIII, XLIX, LI, LV)
3× NFL Most Valuable Player (2007, 2010, 2017)
2× NFL Offensive Player of the Year (2007, 2010)
NFL Comeback Player of the Year (2009)
Travis Kelce
Travis Kelce already owns the NFL record for the most 1,000-yard seasons by a tight end (five), the most single-season receiving yards by a tight end (1,416), and the most 100-reception seasons by a tight end (five) (two). We can't wait to see what Kelce performs for an encore in 2021 when he's at the peak of his career.
Age: 31 years
Team: Kansas City Chiefs
Significant Achievements:
Most 1000-yard receiving seasons by a tight end (5)
Most receiving yards in a season by a tight end (1,416)
Most 100-reception seasons by a tight end (2)
VENUES AND THEIR LOCATIONS
With several NFL teams and stadiums to remember, we decided to compile this handy list of NFL teams and stadiums. This list of NFL teams may be used to keep track of which stadiums you've visited or to learn more about each NFL club and their respective stadium.
| | | | | |
| --- | --- | --- | --- | --- |
| Team Name | Arena Name | Arena Location | Seating Capacity | Opening Year |
| Arizona Cardinals | State Farm Stadium | Glendale, Arizona | 63,400 | 2006 |
| Atlanta Falcons | Mercedes-Benz Stadium | Atlanta, Georgia | 71,000 | 2017 |
| Baltimore Ravens | M&T Bank Stadium | Baltimore, Maryland | 71,008 | 1998 |
| Buffalo Bills | Bills Stadium | Orchard Park, New York | 71,608 | 1973 |
| Carolina Panthers | Bank of America Stadium | Charlotte, North Carolina | 75,523 | 1996 |
| Chicago Bears | Soldier Field | Chicago, Illinois | 61,500 | 1924 |
| Cincinnati Bengals | Paul Brown Stadium | Cincinnati, Ohio | 65,515 | 2000 |
| Cleveland Browns | First Energy Stadium | Cleveland, Ohio | 67,895 | 1999 |
| Dallas Cowboys | At&T Stadium | Arlington, Texas | 80,000 | 2009 |
| Denver Broncos | Empower Field at Mile High | Denver, Colorado | 76,125 | 2001 |
| Detroit Lions | Ford Field | Detroit, Michigan | 65,000 | 2002 |
| Green Bay Packers | Lambeau Field | Green Bay, Wisconsin | 81,441 | 1957 |
| Houston Texans | NRG Stadium | Houston, Texas | 72,220 | 2002 |
| Indianapolis Colts | Lucas Oil Stadium | Indianapolis, Indiana | 67,000 | 2008 |
| Jacksonville Jaguars | TIAA Bank Field | Jacksonville, Florida | 69,132 | 2008 |
| Kansas City Chiefs | Arrowhead Stadium | Kansas City, Missouri | 76,416 | 1972 |
| Las Vegas Raiders | Allegiant Stadium | Paradise, Nevada | 65,000 | 2020 |
| Los Angeles Chargers | SoFi Stadium | Inglewood, California | 70,240 | 2020 |
| Los Angeles Rams | SoFi Stadium | Inglewood, California | 70,240 | 2020 |
| Miami Dolphins | Hard Rock Stadium | Miami Gardens, Florida | 65,326 | 1987 |
| Minnesota Vikings | U.S. Bank Stadium | Minneapolis, Minnesota | 66,655 | 2016 |
| New England Patriots | Gillette Stadium | Foxborough, Massachusetts | 66,829 | 2002 |
| New Orleans Saints | Mercedes-Benz Superdome | New Orleans, Louisiana | 73,208 | 1975 |
| New York Giants | MetLife Stadium | East Rutherford, New Jersey | 82,500 | 2010 |
| New York Jets | MetLife Stadium | East Rutherford, New Jersey | 82,500 | 2010 |
| Philadelphia Eagles | Lincoln Financial Field | Philadelphia, Pennsylvania | 69,596 | 2003 |
| Pittsburgh Steelers | Heinz Field | Pittsburgh, Pennsylvania | 68,400 | 2001 |
| San Francisco 49ers | Levi's Stadium | Santa Clara, California | 68,500 | 2014 |
| Seattle Seahawks | CenturyLink Field | Seattle, Washington | 69,000 | 2002 |
| Tampa Bay Buccaneers | Raymond James Stadium | Tampa, Florida | 65,890 | 1998 |
| Tennessee Titans | Nissan Stadium | Nashville, Tennessee | 69,143 | 1999 |
| Washington Redskins | FedExField | Landover, Maryland | 82,000 | 1997 |
Also Read: nfl.com/activate
THE 2021 NFL WEEKLY SCHEDULE
COVID–19 PROTOCOLS
COVID-19 guidelines have been implemented by the league in order to encourage vaccination among players, coaches, and staff. The NFL issued a warning to teams on July 22 that if a game postponed due to COVID-19 outbreaks among unvaccinated players cannot be made up within the 18-week regular-season schedule, the team responsible for the outbreak will be charged with a loss by forfeit and will be responsible for financial compensation to the other team, as players on both teams are not paid for canceled games. According to reports on July 24, the league would punish players by $14,650 for each breach of the COVID-19 protocol if they are not vaccinated.
THE 2021 NFL BROADCASTING RIGHTS
The current broadcast contracts with CBS, ESPN, Fox, and NBC will be in effect for the eighth year. This involves "cross-flexing" Sunday afternoon games between CBS and Fox before or during the season, regardless of the visiting team's conference. Sunday Night Football, the Kickoff Game, and the Thanksgiving Night Game are all set to broadcast on NBC. Monday Night Football is broadcast on ESPN, with this season's Week 1 game simulcast on ABC. On ABC, ESPN will broadcast one Wild Card Playoff game and the 2022 Pro Bowl. A Saturday doubleheader on the last week of the regular season has been added as part of ESPN's renewal of the rights to Monday Night Football. These two games will also be shown on ABC. The NFL Network broadcasts Thursday Night Football, with Fox, Twitch, and Prime Video simulcasting 11 of the 15 games (weeks 5-15). The Thursday Night Football partnership with Fox and NFL Network is coming to an end this season.
CONCLUDING THOUGHTS
Finally! The NFL season 2021 will begin next month, putting an end to the wait. For your convenience, we have included all of the league's pertinent information. Also, let us know which club you believe will win the NFL 2021 season. Thank you for visiting our website; now go get ready for NFL action; we'll see you shortly!