Guide to Fix "Download Error 200" on Amazon Music
Published On : December 30, 2022 by: Anjali Latwal/Category(s) : Amazon
The Amazon Music Download Error 200 appears on the screen of the user's device whenever they attempt to download a song. This error will be accompanied by a notice that reads "Download error. We ask that you please try again." So, if you are getting this error, you can go through the steps below to fix it.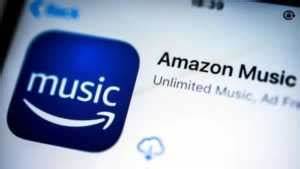 Amazon Music Error 200: Causes
After doing some research into the matter, we came to the conclusion that the problem may have been brought on by a variety of different factors, including the following:
Connection to the internet that is unreliable: In order to download anything from the Amazon Music store, you are required to be linked to a connection to the internet that is operational. The download will either stop operating in the middle of the process or won't start at all if the internet connection is sluggish or doesn't operate at all.
Technical glitch: It is possible that the program is experiencing a temporary bug that is causing it to malfunction in some way, which is ultimately what has led to the problem that we are now experiencing. Because these issues are often quite minor, the only thing that is required to rectify them is for you to log out of your account and then log back into it again.
Inadequate permissions: It's possible that the Amazon Music app on your smartphone won't be able to download anything since the default permissions aren't sufficient enough. In this instance, the problem can be remedied by granting the application a greater number of permissions.
Wrong caches: Error 200 might be caused by a faulty cache, which is a collection of temporary files relating to the program. If this is the case, you will see the Amazon Music error 200.
How to fix Download Error 200 on Amazon Music?
Now that we are aware of the possible reasons, let's investigate the solutions that have been successful for other people who have been impacted.
1: Learn more about the current state of the Amazon Prime Music service.
If you are unable to download a song from Amazon Prime Music, the first thing that we recommend doing is verifying the status of the Amazon Prime Music service. You can do this by going to https://www.amazon.com/primemusic/status. There are periods of time when either the service or the servers are unavailable, which might result in problems such as the one that is now occurring.
You may verify whether the service is not available by using a website monitor that is accessible online.
2: Establish a connection to a dependable internet service.
If your Amazon Prime music service is functioning normally, the next thing you should examine to cure the Amazon Music issue 200 is your internet connection. First things first, check to see that your internet connection is functioning properly. You might link an additional device to it, such as your mobile phone, and use various programs to test whether or not this is the case. Additionally, we suggest that you reboot your router and then give downloading anything from Amazon Prime Music a go thereafter. If the problem was caused by an unreliable internet connection, this should rectify the situation.
Check out our step-by-step guide to Install CCleaner on your Firestick device
3: Sign in to your account for Amazon Prime Music once again.
There are instances when a brief problem might disrupt the functioning of programs such as Amazon Prime Music, prohibiting you from utilizing specific elements of the platform and producing difficulties such as Amazon Music error 200. If you sign out of the program, wait a few minutes, and then sign back in. Now, you should be able to fix any temporary problems that may have arisen. This solution worked for quite a number of the customers who were impacted. This is why we strongly suggest that you give it a chance despite how unexpected it may seem.
4: Delete the app's cache.
When you use a program again, it will be able to rapidly remember related information from its cache files. Cache files are temporary data that an application keeps. It would be inefficient for the programs and browsers to have to start the process of information collection from scratch each time you used the system again if they did not have access to this data.
Cache files may sometimes become corrupt (usually after accumulating over an extended period of time). This might cause the program to behave erratically. You are in luck since this data is just transitory, which means it is safe to erase it, which may assist you in finding a solution to the issue at hand.
To purge the cache on your Amazon Prime Music account, follow these steps:
Launch File Explorer if you are operating Windows on your computer, and then go to the address mentioned below.
Delete anything that's in the folder labeled "App cache."
Launch the Amazon Prime Music app on your Android device.
Then, choose the Context menu icon from the menu that appears.
Select Settings, then click on the Clear Cache button.
Verify that the Amazon Music error 200 is gone or not.
5: Update Amazon Music.
It's also possible that your Amazon app is out of date. Outdated software is more likely to have bugs and other faults that cause data corruption. It might result in problems such as the one that we are now experiencing. You are also missing out on a number of recently added features. If you haven't updated Amazon Music in a while, the following instructions will walk you through the process:
Open up your app store, and then go over to the Amazon Music section.
You will notice a button labeled "Update" whenever there is an available update. Simply clicking on it will initiate the installation of the update.
After you've finished, check to see whether the Amazon Music problem 200 has been resolved.
6: Give Amazon Music permission to access your storage.
While you are using an application on your phone, that program will be granted certain permissions. Some applications, like WhatsApp, have the ability to access your camera, microphone, storage, and other components of your device. To download songs from Amazon Music to your mobile device, you will need to grant permission to store data. If it does not have this permission, you will most likely encounter the issue that is now being discussed. If Amazon Music does not currently have permission to access the storage on your device, you can follow these steps:
Open the settings menu for the App on your phone.
To listen to Amazon Music, choose it from the list of accessible applications.
Proceed to the Permissions section and tick the box to provide the application access to the storage area.
It's possible that your SD card is full, which would prohibit you from downloading any additional content onto it. If this is the case, you may try reformatting or replacing the card.
Also Read: Use Your Phone as a Remote Control for FIRE TV Stick
7: Reinstall Amazon Music.
Last but not least, if none of the solutions presented above have worked for you. And if you continue to be confronted with Download Error 200 while using Amazon Music, the problem may lie inside the Amazon Music program itself. The program has to be reinstalled, which is pretty much the only method to repair the problem in this instance. First, the program should be removed from your smartphone entirely, and then it should be reinstalled through the app store. It is hoped that this would put an end to the problem once and for all.
Conclusion: So, this is how you can fix Download Error 200 on Amazon Music. We've tried to keep the steps extremely simple for your convenience. But if you still encounter any issues, you can leave them in the empty comment area below. We'd love to assist you.