Guide to install Discovery+ on Firestick
Published On : September 13, 2022 by: Anjali Latwal/Category(s) : Streaming Services
In this tutorial, you will learn how to install Discovery plus on FireStick as well as how to utilize it. The procedures and methods described in this tutorial are compatible with all Fire TV devices, including the FireStick Lite and the Fire TV Cube.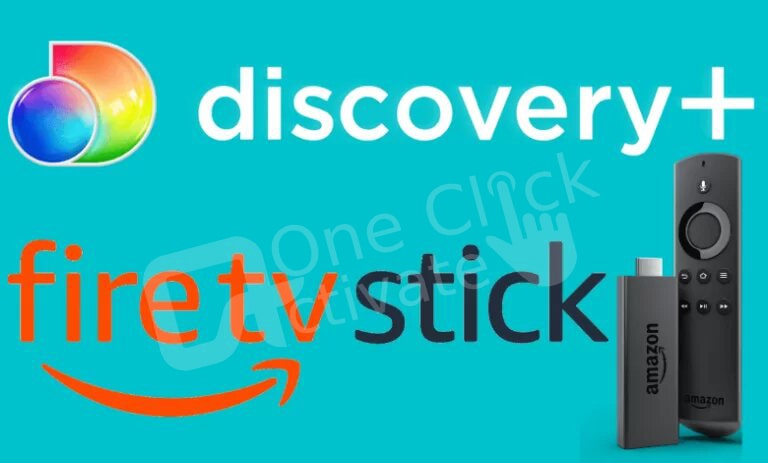 What is Discovery+?
The year 2022 brings with it some very good news for those who are interested in non-fiction: the streaming service Discovery Plus has been integrated into a number of highly desired operating systems, including Fire OS. Discovery+ is quickly becoming as one of the most popular on-demand services for non-fiction programming. This service gathers together the best documentaries that have been shown on several Discovery, Inc. networks, such as Animal Planet, Discovery Channel, Discovery Science Channel, Discovery Turbo, Investigation Discovery Channel, and TLC.
On Discovery+, you can view nearly any program or documentary that has already been broadcasted. This includes anything from television series to documentaries. And with the Discovery+ app installed on your Amazon FireStick, you can view any and all of them there.
A Brief Introduction to Discovery Plus:
Discovery+ is unrivaled in its ability to provide factual, non-fiction entertainment, and no other service even comes close. Much though it is one of the greatest documentary services available anywhere in the world. The fact that it supports several languages makes it even more appealing. Despite the fact that there is a seemingly limitless number of streaming services, one that stands out, in particular, is Discovery+. This is due to the huge repertoire of original series that it offers.
Discovery+ gives you access to a vast library of material of the highest possible quality by making practically all of the Discovery, Inc. channels downloadable or streamable on demand. In the event that you are not familiar with certain pieces of material that are only available via the Discovery Plus app, we hope that the likes of Project Runway, Man vs. Wild, Food Factory, and other similar shows will help jog your memory. In addition to this, functionality for Alexa is included right in Discovery Plus. This means that you can use your voice to manage the app and seek your preferred films without having to touch a button.
Also Read: Install CCleaner for Firestick
Pricing for Discovery Plus on FireStick and other supported devices
Discovery+ now provides members with a choice between two different plans:
4.98 dollars and 99 cents each month
$6.99 a month in total
You can sign up for Discovery+ FireStick straight via the app on your FireStick. Alternatively, you can also sign up for Discovery+ by going to their website and submitting your information there. A risk-free trial period of one week is provided by each of these packages. Before selecting whether or not to continue using the service after your free trial period expires, you will have the opportunity to do so for a full week.
It should come as no surprise that the $6.99 plan enables you to view all of your preferred material without being subjected to any commercial interruptions or commercials. At this time, Discovery+ only offers subscriptions on a monthly basis. There are no options available with a period of one year or more, such as annual or semi-annual payments.
Instructions on How to Install Discovery Plus on FireStick Using the Direct Installation Method:
You can now install Discovery+ on your FireStick by going to the Amazon Store app. As a result, it is no longer necessary for you to load this software via the sideload method. These are the actions that need to be taken in order to get this app from the Amazon Store:
From the home screen, go to the Find > Search menu item.
On the search page, you can locate the Discovery+ app on the store by typing into the on-screen keyboard.
To download the program, choose it from the list of results. Take note that you can also search for Discovery+ by using the remote control for the Alexa-enabled Fire Stick.
On the screen that follows, look for the symbol of the Discovery+ app and click on it.
Click the Download or Get button (depending on what is shown on the screen of your FireStick).
Please be patient as the FireStick app, Discovery Plus, installs.
To begin, choose Open from the drop-down menu.
Also Read: Amazon FireStick Activation Code
How Do I Access the Discovery+ FireStick App, and How Do I Get Started With It?
Your FireStick's home screen will not reflect any new applications that have been recently loaded on your device. On the other hand, you can get to them by going to the area labeled Your Apps & Channels. Additionally, you have the ability to relocate Discovery+.
Follow these steps to do it easily:
Press and hold the Home button on the remote for about 5 seconds, and then watch for the following popup to show on the screen of your FireStick.
Select Applications from the menu.
On your Fire Stick, go to the lower-right corner of the screen and pick the Discovery Plus app.
To launch the application, choose the software's icon from the dock.
Then, to return to the home screen from the app, press the button with the three horizontal lines on your remote.
To move, choose it from the popup menu seen in the lower right-hand corner of the screen on the FireStick.
You can bring up the Discovery+ app by dragging and dropping its icon anywhere in the first row at the top of the screen. This will cause it to appear on the home screen.
This is the main menu for the Discovery+ application that can be found on FireStick.
Click the Sign In button to get started if you have already created an account with them.
If you have not yet purchased the membership, you may join by clicking the "Start 7-Day Free Trial" button.
You can now go to the next page, input your login credentials, and then click the Sign In button.
Recommended: Fix‌ ‌Disney‌ ‌Plus‌ ‌Not‌ ‌Working‌ On Samsung‌ ‌Smart‌ ‌TV‌
Conclusion:
Discovery Plus is one of the greatest streaming services available, and it is ideal for watching indulgences in informational entertainment, non-fiction, and more serious forms of content viewing. Aside from that, if you are able to get the same on the Amazon FireStick platform by using any of the aforementioned methods, you will have easy access to some stuff that is abundant in information and may even be worth investing in.
So, that is all about how to install Discovery+ on Firestick. We hope that this information answers any questions you may have about how to install Discovery+ on Firestick. Still, have a question left? Please let us know, and we will do our best to provide direction. Also, please keep visiting our website for more informative guides, help books, and articles like this.