Here's how to delete Xbox account permanently
Published On : December 3, 2022 by: Anjali Latwal/Category(s) : Xbox
Are you an Xbox user who no longer wants to continue with their Xbox account? Do you also have questions like, how to delete Xbox account permanently, how to delete your Xbox account on mobile, how to delete Xbox account from pc, or how to delete Xbox account on Windows 10? Well, worry not. We're here to answer all of your queries today. So, brace yourself and hop in for the ride.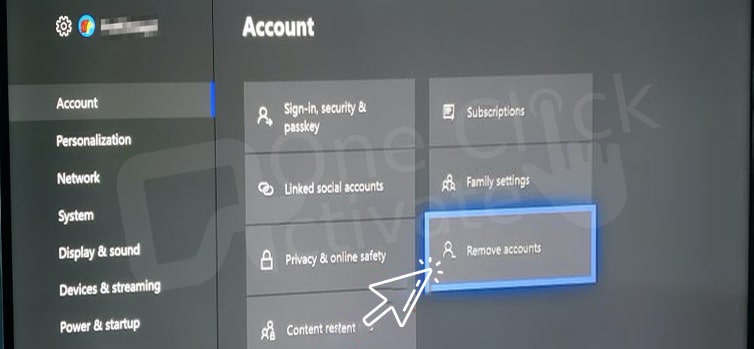 How to delete Xbox account permanently?
Nearly everyone who has and uses an Xbox console also has an Xbox account, and the same can be said for a lot of individuals who play games developed by Microsoft. When playing Microsoft games on other platforms, such as Windows for PCs and Windows Mobile, having an Xbox account can be of a great deal of assistance. This is also true when using an Xbox itself. However, if a person decides that they no longer require an Xbox account, they will most likely want to delete it so that they no longer have to deal with it and so that other people do not attempt to contact them through it.
Xbox accounts, on the other hand, are not the same as Microsoft accounts and should not be considered individual accounts because they are linked to the Microsoft accounts with which they are associated. Because of this, it is not possible for users to simply delete their Xbox accounts; rather, in order for a user to delete their Xbox account, they will be required to completely close the Microsoft account that is associated with that Xbox account.
Note:
What you need to know about closing a Microsoft account is that once you do so, you will no longer have access to any of the Microsoft products or services that call for you to sign in using your Microsoft account and the passwords associated with it. This is because closing a Microsoft account causes you to lose access to all of the Microsoft products and services that require you to sign in using your Microsoft account. This includes any and all material, programs, and games that need you to sign in with either your Xbox account or your Microsoft account in order to access them.
In addition, you cannot close your Microsoft account at any time without first marking it as closed. After that, it will take the account a total of sixty days to be closed. Once the account has been closed, you will no longer have access to any of the Microsoft services or content that was previously associated with that particular Microsoft account.
Author's recommendation: Repair Xbox One Controller Drift
Steps to delete Xbox account permanently:
In order to successfully delete your Xbox account and close your Microsoft account, you will need to follow these steps:
Go to the official website of Microsoft and then sign in using the Microsoft account that is linked with the Xbox account that you wish to remove, along with the password for that account.
Next, choose Security from the toolbar that appears at the top of the page to change your security settings.
At the bottom of the page, you'll see a link labeled "additional security choices."
Note:
In the event that Microsoft requests the password for your account, all you have to do is disclose it. Microsoft can also send a security code to your phone or to your email address. If this occurs, all you have to do to access the site is enter the code that you get from Microsoft.
To adjust more options, click the More security button.
Find the close my account option by scrolling down to the bottom of the page and clicking on it.
Before you terminate your Microsoft account, you should investigate all of the things that the company advises you to do first. When you are finished, just click the Next button.
Once you have not only read but also comprehended each of the items on the next page, mark the appropriate checkboxes as having been completed.
At the bottom of the page, there will be a button labeled "Mark account for closure", click on it.
As soon as you do so, it will be understood that you are aware of the fact that in sixty days time, you will lose access to all Microsoft websites, services, content, and data through this particular Microsoft account, and that this is going to be a permanent change.
After that, your Microsoft account will be flagged for deletion.
That brings us to the end! The next thing you need to do is wait, and when sixty days have passed, the Microsoft account that you have designated for closure will be closed. Additionally, the Xbox account that is connected with the Microsoft account will also be deleted. Although it may seem excessive to have to cancel your whole Microsoft account in order to remove your Xbox account, this is regrettably the only method that can be used to terminate Xbox accounts.
Trending: Xbox Companion App connection with Xbox
Conclusion:
So, this is how you can delete your Xbox account permanently. The method remains the same whether you use a mobile, a PC, or a laptop. We've tried our best to keep the steps easy and simple to understand for you. But if you still encounter any problems, you can leave them in the comment section below. We'd love to assist you.