Guide to Chromecast Cisco Webex Meetings to TV
Published On : December 21, 2022 by: Anjali Latwal/Category(s) : Streaming Services
Are you someone who's looking for ways to attend their meetings from the comforts of their own home? Well, worry not! We've got just the right thing for you. Go through this guide to find out how to Chromecast Cisco Webex Meetings to your TV.
About Cisco Webex:
Cisco Webex Meetings is a video calling app that can be used for online conferences and group meetings with your team. It is a software that facilitates online meetings, and many people in the corporate world use it. This platform requires a membership, but there is also a free plan that allows for a maximum of 50 participants in each meeting. When it comes to premium plans, the cost of the package will change based on the number of individuals who are scheduled to attend the meetings.
Webex (https://www.webex.com) is the most formidable opponent to other video conferencing services such as Zoom, Google Meet, and many more. Unfortunately, Webex is not compatible with Chromecast as an app. On the other hand, you can still enjoy your Webex meetings on your television by mirroring the screen of your smartphone or computer. In order to go on to the next stages, you will first need to connect a Chromecast 3rd Generation or any other sort of Chromecast device to your television. The gadget can then be configured by following the on-screen directions. can Chromecast either their Cisco Webex app or the online version to their television in order to see the meetings on the biggest displays possible.
Is Zoom Fatigue A Concern For You? Find How To Combat Zoom Fatigue
How to Chromecast Cisco Webex Meetings to TV: The Step-by-Step Guide
There is not an in-built cast capability available in Webex Meetings, thus you cannot broadcast the Chromecast Cisco Webex Meetings. Because of this, you are needed to use the screen mirroring option. You can mirror the screen of the following device on your television in order to Chromecast Webex meetings.
Android Phone
iPhone
PC/ Laptop
To get your devices and Chromecast to communicate with one another, you need to ensure that they are all connected to the same WiFi network.
Chromecast Webex Meetings Through the Use of an Android Phone or Tablet
Follow the steps below to Chromecast Cisco Webex Meetings via Android Phone/Tablet: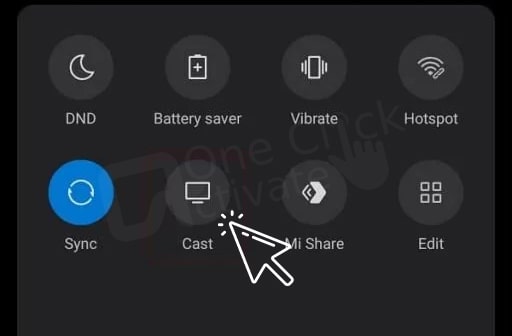 Get the Cisco Webex Meetings app from the Google Play Store and install it on your Android phone.
Swipe down from the top of the screen to see the notification center, then hit the Cast option. It's possible that the icon and name will be different on different Android devices.
If you click the Enable Wireless display button, it will show you all the wireless devices that are nearby.
To display the screen of your smartphone on your television, choose the Chromecast device.
Launch the Cisco Webex Meetings app and ensure that you are signed in to your account before joining the meeting.
You will be able to see it on the TV screen after you have joined the meeting.
Our latest guide to Install Telegram on Apple TV
Chromecast Meetings Using iPhone
To mirror the screen of an iPhone on Chromecast, you will need to download third-party applications. In this instance, the Chromecast Streamer app is used.

Navigate to the App Store and download the Chromecast Streamer app.
Start the Chromecast Streamer and then pick the Cast icon from the menu that appears.
Select the Chromecast device, then choose Connect from the menu to connect
Then, tap the Screen Cast button.
Choose Cast Screen from the menu on your Chromecast device.
To begin screen mirroring, first choose Start Mirroring from the pop-up menu, then hit the Start Broadcast button.
Choose to begin broadcasting to the Chromecast device.
Now, launch the Cisco Webex Meetings app on your device, and sign in using the credentials associated with your account.
To participate in meetings, use the Join Meeting button.
Also Read: Delete Apps on Apple watch
Chromecast Webex Meetings Using PC/Laptop
Follow the steps below to Chromecast Cisco Webex Meetings via PC/Laptop: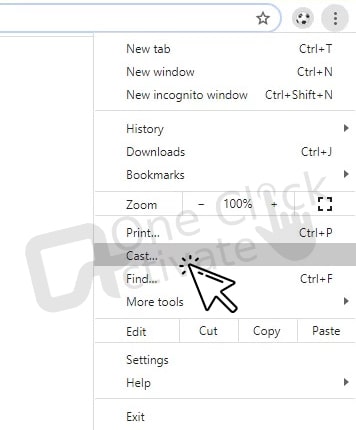 Launch Google Chrome on your desktop computer or laptop, then go to the Webex page.
To access your account, please log in on the official website for Cisco Webex Meetings
Choose the symbol that looks like three dots in the upper right corner of the screen.
When you choose the Cast menu item, a pop-up window will display.
Choose Your Role
Mirror the display of the computer onto the television by selecting the Chromecast device.
Join the meeting that you are having and see it on the bigger screen.
Cisco Webex Meetings vs Microsoft Teams
While the services provided by Microsoft and Cisco have certain similarities, there are also a number of key distinctions between the two. The fact that each of them directs the user towards the remainder of their exclusive products is at the core of their individual methods.
Telephony: Since its inception, Microsoft has offered the telephony and meeting platform known as Skype for Business. A speech platform of the next generation that is even more strongly connected with Microsoft Office 365 is included in Microsoft Teams. Teams will only provide cloud-based telephony as an option, in contrast to Skype for Business, which offered on-premises and cloud-based options. The programs that are included with Teams are provided by Microsoft technologies like Outlook, OneDrive, and SharePoint, amongst many more. In the event that you would want to purchase PSTN services directly from Microsoft, the Microsoft Calling Plan will make these services available to you inside Teams. Jabber, as well as Cisco's Unified Communications Manager and Hosted Collaboration Suite platforms, are used by Cisco WebEx Teams.
Security: Cisco encrypts all of the data sent through WebEx Teams from beginning to finish, and clients have full control over the encryption keys used. The encryption provided by Cisco handles just the transmission of data; it does not take into account the storage of encrypted data on devices. When compared to Microsoft, which does not yet offer inter-company federation, Cisco's WebEx Teams are able to provide federation across many enterprises. In order to ensure the safety of users' devices, Microsoft depends on the mobile device management and encryption capabilities of its Intune service.
Productivity: Microsoft has prioritized the incorporation of Office 365 into its Microsoft Teams platform as part of this initiative. When combined with their messaging, phone, and meeting platforms, the deep and tight integration that Teams have turned the organization's collaboration, access, and storage capabilities into a potent weapon.
Accessibility: Cisco WebEx Teams takes use of both the company's own conference apps as well as a wide range of applications and solutions provided by third-party partners. It is essential to emphasize the fact that Cisco customers will still need productivity tools in addition to WebEx Teams (such as Google, Microsoft Office 365, and so on). In this respect, Microsoft Teams is unequivocally superior to its competitors. While Cisco WebEx Teams just enables you to see files, Microsoft Teams gives you the option to make edits to office documents right from inside the program itself.
Price: Microsoft Teams is available at no additional cost to those who currently subscribe to Office 365 for Business. The most affordable package that includes Microsoft Teams is $5 per user per month (Business Essentials), despite the fact that there are, of course, certain restrictions on add-on licensing with Business Premium.
In order to integrate PSTN phone services, you will need an Office 365 Enterprise subscription, which starts at $8 per user per month. Voice services through the PSTN do bring an additional cost and need additional licensing. Be aware that even though Cisco provides a variety of various license packages, you will still need to spend extra money in order to use all of WebEx Teams' capabilities. A membership to WebEx Meetings, the price of which begins at $13.50 per user each month, comes with WebEx Teams. In a manner similar to that of Microsoft, additional fees for calling service add-ons will also be added to this pricing.
It is also important to point out that both Microsoft Teams and Cisco WebEx Teams have free versions of their respective services, which come with a subset of the available features but are still rather good overall.
Conclusion: Please use the comment area to let us know if you have any questions or concerns regarding the information provided on this page. For more updates, be sure to keep visiting our site.
Frequently Asked Questions (FAQs)
What are the steps involved in Casting a Webex meeting on TV?
To Chromecast Cisco Webex Meetings on your Smart TV is possible if you have a gadget called Chromecast at your disposal.
Does Cisco Webex enable cast support?
No. In order to see the Cisco Webex app on your TV that is linked to Chromecast, you will need to mirror the screen of your smartphone.
What is the solution to the problem when Cisco Webex does not operate on a TV that is linked to Chromecast?
* Ensure that your casting device, as well as the Chromecast, are both connected to the same Wi-Fi network. * Chromecast has to be restarted, and then you can attempt to mirror your device.