Guide to check Charlie Card Balance
Published On : October 20, 2022 by: Anjali Latwal/Category(s) : Trending
Go through this guide to find out how to check Charlie card balance, along with important information on the following topics: Charlie card account, how to load Charlie card online, what is my Charlie card expiration, Charlie card customer service, and the Charlie card add value process.
What is Charlie Card?
Charlie Card is an innovative form of payment that can be used for bus tickets. You can use it as a pass for the month or add value to them. The card can be used in fareboxes operated by both the MBTA and the LRTA. You simply need one card to travel on any of the systems that accept Charlie Cards. Do you have a Charlie card, and would you want to check the balance that's available on your Charlie card? Allow us to be of assistance to you in this matter. Follow this guide to learn all there is to know about how to check Charlie Card balance.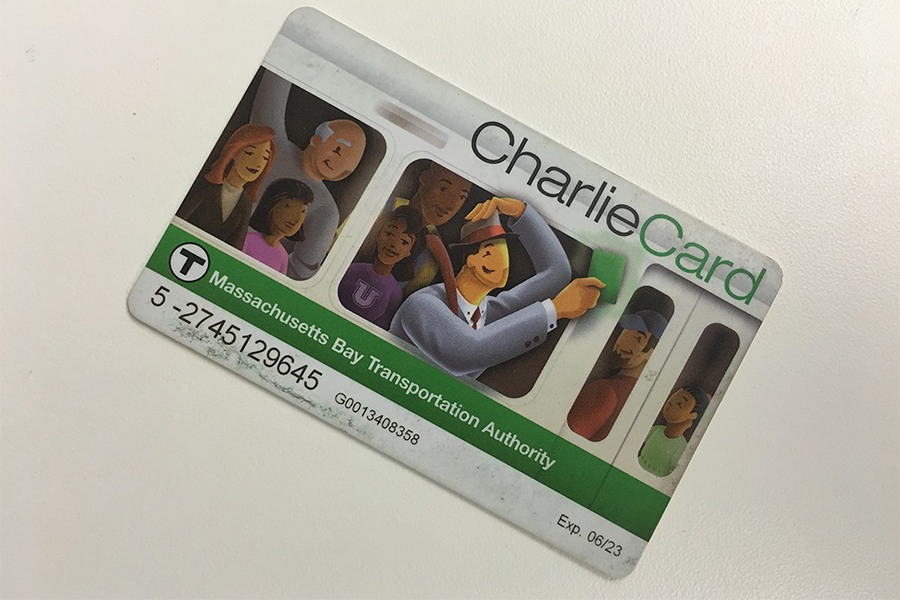 Benefits of Charlie Card:
You will be able to travel on the BRTA transport system if you have a Charlie Card, which is a smart card with "stored value" that can be reloaded and recharged.
A Charlie Card with a stored value of $20, for instance, can be redeemed for $20 worth of travel.
You will be able to "save value" on your Charlie Card (deposit money).
Your fare will be deducted from your account whenever you use the bus, enabling you to pay for your rides as you use them.
You have the option of saving up to one hundred dollars' worth of value.
Your transportation pass will double up as your Charlie Card when you use it.
You can activate one of the unlimited ride passes by loading it onto the card, and then using it for the first time will trigger the pass's activation.
Because the card can store a maximum of two passes at once, you will be able to buy the subsequent pass you need even before the current one runs out.
You can load money onto the card as well as ride passes using either a credit card, a debit card, or cash.
Additionally, you can ride buses from participating RTAs such as Brockton, Cape Ann, Cape Cod, Lowell, Boston, Merrimack Valley, Metrowest, Massachusetts, Southeastern, and Worcester using your Charlie Card since it is interoperable.
Trending: Check OTC Card balance via www.otcmember.com
How can I use my Charlie card to ride the bus?
When you board a BRTA bus, go to the farebox to pay your fare via your Charlie Card. Here's how to do it.
To make a payment for a local ride, you need just tap your Charlie Card once on the orange Card Target; you should not wave your Charlie Card.
Notify your driver if you want to take a trip somewhere else in the system, wait for the appropriate fare to display on the screen, and then press your card.
Your fare is automatically calculated and debited from your card as you board the bus. We ask that you take a seat.
Charlie Card Add Value Process:
You can purchase a Charlie Card at any of our upgraded fare vending machines, as well as from MBTA employees who are stationed at the majority of subway stations and certain bus stops.
Tap the screen of the Charlie card dispensing machine.
Follow the instructions that appear on the screen. And decide whether you want to purchase more or just replenish your current supply.
Simply tap your Charlie Card on the orange card reader to add funds to your account.
Carry through the remaining steps of your purchase with the mode of payment you choose.
Get the Charlie Card, the receipt, and any necessary change from the issuing tray that's located underneath the screen.
Please be aware that the following fare vending machines do not accept Charlie Cards as a valid form of payment:
The Massachusetts Convention and Exhibition Center located in Boston
Fenway Park in Boston
The Anderson and Woburn Union Station in Worcester, as well as the Lynn Busway Fine Arts Museum
How can I check my Charlie card balance?
On the trains and buses operated by the Massachusetts Bay Transportation Authority, passengers pay their fares using reusable plastic cards called Charlie Cards. By using these cards, passengers who do so often can save both money and time. When the card is used for the very first time, it is loaded with an initial balance. When the balance on the card is low, passengers have the option of topping it up at either a computer terminal or a ticket vending machine.
Visit any of these machines if you want to see how much money is left on your Charlie Card.
Go to a station for the subway, train, or commuter rail that has a fare vending machine.
Throughout the greater Boston area, there are around 500 of these devices located at various stations.
Simply tap your Charlie Card on the target located on the outside, right-hand side of the machine. It will give the machine permission to access the information stored on the card.
To check your balance, hit the button that reads "Check Your Balance" on the touch screen.
When you hit the button, the remaining balance on your Charlie Card will be shown on the screen.
Charlie card customer service:
Need Help? In order to get in touch with Charlie Card Customer Service, please dial 1-888-844-0355. Their working hours are operable from 7 in the morning until 8 in the evening, Monday through Friday, and from 9 in the morning until 5 in the afternoon, Saturday and Sunday. You can also e-mail [email protected] for further assistance.
Recommended: Check balance on P-EBT Card
Conclusion:
Charlie cards are the new means by which one can pay their bus fare. When the balance is becoming low, you have the option of the Charlie Card add value process. In this blog, we've covered every aspect of the Charlie Card, including its balance, how it can be used, how it can be refilled, and any other relevant information. We are delighted to be of assistance to you in checking the amount on your Charlie card. And if you have any questions or issues, please let us know in the comment box. We are grateful that you could join us today.
Frequently Asked Questions:
What is my Charlie Card expiration date?
Any Charlie Card that was issued after 2010 comes with a 10-year expiry date, and the MBTA has been reminding users to check their cards via its website and other social media channels.
Where can I find my Charlie card serial number?
Your Charlie Card serial number is written on the bottom of your card.
Can I check my balance online using my Charlie card account?
The only method to determine the remaining value on your Charlie Ticket or Charlie Card at this time is to use an online Charlie card balance checker. These checkers are located at the cash registers of the vending machines at the metro stations. In addition, the LED screen will show your current balance whenever you touch your Charlie Card at a fee gate or pay box. There is currently no way for you to check your balance online using your Charlie Card account.
Is it possible to load Charlie card online?
No, it isn't.