Guide to cast Tubi TV to Apple devices
Published On : December 23, 2022 by: Anjali Latwal/Category(s) : Streaming Services
How to connect Tubi to tv from iPhone: Are you familiar with the Tubi TV streaming service? And looking for straightforward methods to cast Tubi TV to your Apple devices, such as an Apple TV, iPhone, iPad, or other similar product? Look no more. In this tutorial, we will walk you through the process of casting Tubi TV to Apple devices such as your Apple TV, in addition to providing you with some more pertinent information that you may find to be of use in the future. So, let's begin.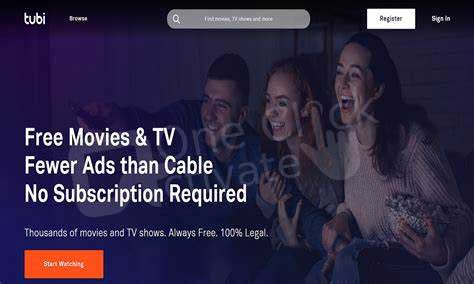 How to connect Tubi to tv from iPhone?
How to connect Tubi to tv from iPhone? Tubi content now can be streamed directly to your Apple TV or any other device that supports AirPlay 2! Follow the steps below to cast Tubi TV to Apple devices:
Connect both your iOS device and the device you want to use AirPlay with to the same Wi-Fi network.
Start up the Tubi app.
To access the Control Center on your iOS device, swipe up from the bottom of the screen in the direction of your finger.
Swipe left to right across the Control Center's navigation bar to access the Now Playing panel.
Make your selection from the available AirPlay devices:
Using the iPad, go to the list of available AirPlay devices and pick the one you want to send an AirPlay signal to.
Tap the AirPlay symbol on your iPhone or iPod touch to bring up a list of all of the devices that are compatible with AirPlay. Then, pick the device that you would want to send the audio or video from your iOS device to use AirPlay.
Note: Tubi only supports AirPlay 2 and devices that are compatible with AirPlay 2, so please keep that in mind. On Apple's website, you will find additional information about AirPlay 2 that you can read.
Now that you already know how to watch Tubi TV on Apple devices via casting, it's time to find out some other useful information that might come in handy.
Also, check out our guide Chromecast Tubi via Android Devices
How can you cast Tubi TV from Apple device to your home television?
How to connect Tubi tv from iPhone to your TV? Please follow these instructions if you want to cast Tubi TV to Apple (from an Android or iOS smartphone to your smart TV or another device that streams content) . To begin, I would appreciate it if you could spend a few moments checking that everything is ready for you to properly cast:
Check to verify that both your mobile device and the TV or other device you use for streaming video are connected to the same network.
Casting content to another device requires both the source device and the target device to be connected to the same Wi-Fi network in order to operate.
Make sure that the Tubi app is downloaded and installed on both your mobile device and your Smart TV or other streaming devices.
Before you are able to cast content to your Smart TV device, Tubi must first be installed on it.
Now that everything is set up, you may begin casting:
Launch the Tubi app on your portable device, and choose the motion picture or television program that you want to cast to your television.
Simply choose the symbol that looks like a cast button that's located in the bottom right corner of your app's screen. Casticon.jpg is what the filename will look like after it's finished.
When you are requested to pick a TV device, choose the one that corresponds to your television.
The Tubi app will start playing on your TV device as soon as it is launched, and this will happen automatically.
Trending: Install Telegram on Apple TV
How can I get started with Tubi and get logged into my account on my device?
Before you know How to connect Tubi to tv from iPhone you need to create a account. Please be sure you follow the procedures below. These may vary depending on the kind of device you are working with.
The following instructions will let you register and log in before you cast Tubi TV to Apple:
Go over to the official website of Tubi TV which is www.tubitv.com.
To begin the registration process, go to the top right corner of your screen and choose the Register button.
If you already have a Tubi account, you may access it by clicking the Sign-in button. It can be found to the right of the Register button.
You have the option of registering with either Facebook or Google, or you may register using your email address.
Please ensure that each of the forms that appear is completed before clicking the Register button. It is located at the bottom of the page.
After that, you will get a confirmation email. It will say that your registration is complete, which was sent to your email address.
Tubi asks that you take a moment to confirm your email address. You can do so by following the link provided in the welcome email that they will send you.
What's hot: Activate OWN on Firestick: Guide to Install and Activate OWN Channel
How to register and log in using your mobile device?
Please follow the procedures below, regardless of whether you have a mobile device running Android or iOS:
First things first, check to see that the Tubi app has been successfully downloaded to your device. You may get the application by searching for it in either the Apple Store or the Google Play Store.
Launch the Tubi app when it has been successfully downloaded.
Tap the "My Stuff" icon. It is located in the bottom right corner of the screen while you are on the homepage of Tubi.
After that, you'll want to hit the "Unlock Now" button.
After choosing the "Unlock Now" option, you will be prompted to decide how you would want to complete the registration process.
Options include enrolling via Google, Facebook, Apple, or email.
To access your existing account, simply click the "Sign In" button, which is situated towards the bottom of the page.
If you selected Register through Email, you will now be prompted to enter your Name, Birthday, Gender, Email Address, and Password. It has been brought to our attention that the minimum number of characters for the password is 6.
After you have finished filling out the form. Go ahead and click the Register button.
And everything will be taken care of for you!
How to Register or Sign in on Your Over-the-Top (OTT) Device or Other Type of Media Streaming Device?
The vast majority of smart televisions, Amazon Fire TVs, Roku devices, and video gaming consoles fall under this category of electronic entertainment gadgets.
First things first, check to see that the Tubi app is already downloaded and installed on your smartphone. You should be able to locate the application in any of the TV app stores. However, if you are using a Vizio or Samsung Smart TV, it is possible that it was already pre-downloaded into your device!
Open the Tubi app on your mobile device.
You may log in by selecting the Sign In option. It is present at the very top of the left navigation column. You can access it by pressing the left directional button on your remote or controller.
There may be a number of different sign-in and registration options available to you. However, this may vary depending on the Smart TV or other devices that you are using. The following are some of your potential choices:
Follow the link that was delivered to your email address in order to sign in.
Utilizing a web browser to enter the activation code and sign in to the account.
Log in by using the Tubi app on your mobile device and entering your credentials.
You only need to make sure that you follow the directions for one of the alternatives that were visible to you before. And then everything should be OK.
Trending: Chromecast Yahoo Sports to TV
How can I utilize the activation code that is shown on the screen of my television to log in?
If you own one of the Smart TVs or OTT Devices that are supported. You can join up for a Tubi account or login into an existing one by following the procedures outlined below:
Launch the Tubi app that is installed on your television.
Go to the left column of the home screen on Tubi. And you will find the "Sign In" button at the very top of that column.
To sign in, choose the appropriate option. On the screen of your TV will appear an activation code at this time.
Open a web browser on your desktop computer or mobile device, and go to tubitv.com/activate.
If you are not already logged in to your online account, you will be prompted to either register (for a new account). Or sign in to your existing account (if you have an existing account). I ask that you please do it right now.
Once you have completed the registration process or signed in, you will be sent to the page where you may activate a device.
After a click on the Activate button, you will have to enter the activation code that is visible on your TV screen.
Conclusion
Cast Tubi TV to Apple: Tubi TV is, without a doubt, one of the most useful and widely used streaming platforms available in this day and age. If, on the other hand, you have already made the decision to cast Tubi TV on Apple devices, you may use this guide to help you through the process. We have high hopes that you will like the content of our guide. And that you will find it to be helpful. In the comment space below, I would really appreciate it if you could provide your insightful input. Thank you.
Frequently Asked Question
How to connect Tubi to tv from iPhone?
You can connect to Tubi Tv from your iPhone by using the Screen Mirroring option available on iPhone. Just download the Tubi TV app on your iPhone and turn on your TV device. Click on the Screen Mirror option on your iPhone and select the name of your device from the list of options available. Your TV will start mirroring your phone's screen. Select 'Stop' when you want to stop sharing your screen.

Will Apple TV work with Chromecast?
As a result of Google adding compatibility for Apple's TV app and its Apple TV+ streaming service to its Chromecast with Google TV hardware, consumers are now able to view original content produced by Apple while using the Google hardware. Chromecast with Google TV customers in the United States will soon have access to Apple's original content in the search results and recommendations that the service provides. Users will also have the ability to utilize Google Assistant to launch the Apple TV app or play an Apple original. Additionally, users will be able to add material from Apple TV+ to their Google Watchlist.

Is Tubi available on Apple Tv?
Yes, you can stream Tubi on Apple TV
Why is it that I can't discover any content in the English language?
If you are using the Tubi application in Mexico, you may have observed that Tubi no longer has any material accessible in the English language. This is because they no longer host any content in the English language in Mexico. For the time being, visitors situated in Mexico can only access material in the Spanish language on their website.

What are the minimum and recommended speeds for live video streaming on Tubi?
Minimum Speed Requirement for an Internet Connection: In order to watch movies on Tubi, users must have an internet connection that is at least 1 megabit per second (1000 kilobits per second).
Best Capacity for Your Internet Connection: For the greatest possible audio and video experience on Tubi, a connection speed of at least 4 megabits per second (4,000 kilobits per second) is required.