How to cancel SeekHD membership?
Published On : August 20, 2022 by: Anjali Latwal/Category(s) : Trending
Are you looking for ways to cancel SeekHD membership? Well, if your answer is yes then, this is the place for you. In this guide, we will tell you all that you need to know about SeekHD, its workarounds, and how to cancel SeekHD membership in case you want to. So, let's divulge into it.
About SeekHD: The Searcher Website
SeekHD is an online website that lets you search for people via their name, phone number, email, or address. It is basically an online searching tool that has been designed to make your life a tad bit easier by letting you find people that you might be looking for.
Features of SeekHD:
Saves Time & Money: They are aware of the value of your time. So, they carry out the bulk of the labor because of this. Simply provide the name, phone number, email address, or physical address, and they'll take care of the rest. They put information at your fingertips so you can quickly and easily make smarter choices. Get outcomes, avoid frauds, and stay informed.
Searches That Are Confidential: SeekHD is aware that you want to make sure that your searches are secret and covert. And it continues to do so. Your searches are kept confidential. The people about whom you want to learn more will never learn about your investigation.
Large-Scale Search Ability At Your Fingertips: They provide you access to a single search engine for more than 2 billion records. You get answers to all of your queries about a name, a phone number, an email address, or a physical address in one single location.
Relevant Read: How to remove yourself from True People Search?
How to create an account on SeekHD?
Follow the steps below to create your SeekHD account:
Go to their official website at https://www.seekhd.com/.
Click on the Sign In option present at the top right-hand corner of the SeekHD website.
Enter all the required options.
Follow the on-screen instructions.
Click on Sign In.
And you are good to go.
Well, if you still plan on canceling your SeekHD membership, here's how you can do so in no time.
How to cancel SeekHD membership?
Follow the steps below to easily cancel SeekHD membership from the comforts of your own home. Logging into your SeekHD account will allow you to cancel your subscription online.
Go to this website and click the "Sign In" icon in the upper right corner.
Type your password and email.
Click the "My Account" option after logging into your account.
Select your membership category.
Select "Change Plan."
Post that, simply click on the "Cancel My Membership" option.
Recommended: Remove Yourself from Fast People Search
An alternate method to cancel your SeekHD membership:
If you don't want to go to the length of canceling your SeekHD membership manually, you can also do so by just following the below steps.
You can submit your cancellation request to their Customer Support Team at https://www.seekhd.com/cancel.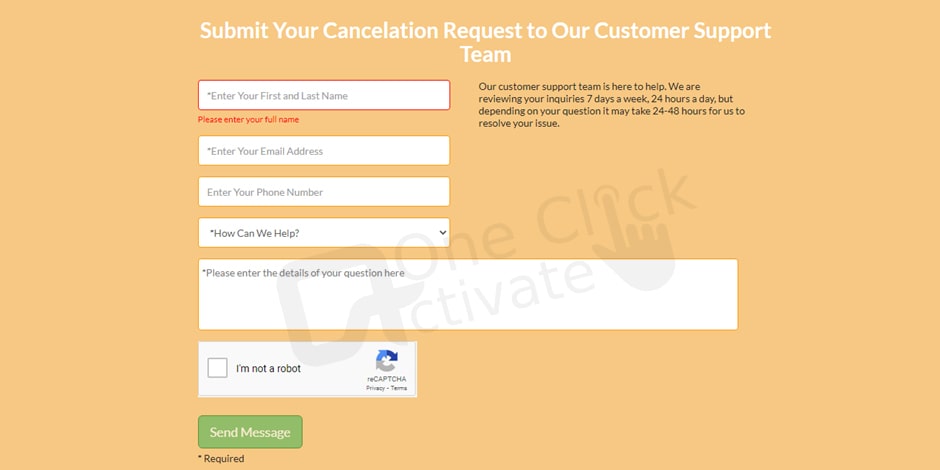 Or you can contact their customer service staff which is available to assist you at any time. They evaluate your questions seven days a week, twenty-four hours a day, but it might take them up to 48 hours to respond to you, depending on the nature of your inquiry.
What's Hot: Accidently deleted your Facebook account? Recover it this way.
Conclusion: So, that is how you can cancel your SeekHD membership with some simple and easy steps. If you find any difficulty in doing so, you can contact us or leave your doubts in the empty space below. We hope you will like our guide and will find it useful.
Frequently Asked Questions:
How can I do a search on SeekHD.com?
It's simple to search. Simply pick the search option you wish to utilize, then adhere to the instructions.
How can I access the SeekHD.com VIP data?
Just choose the item you want to buy, pull up the information you need, then fill out the checkout form.
Will the person I'm looking for be aware that I'm looking for them?
No, none of your searches will ever be disclosed to anybody, not even the person you are looking for.
I subscribe to SeekHD, how can I log in to access premium content?
Just click the link in the upper right corner of their official website to access their login page. Enter the password you chose when you created the account, together with the email address you used to do so.
How can I acquire a new password if I forget mine?
Visit SeekHD's Password Reset page and just follow the instructions.
How can I revoke my SeekHD membership?
You can easily and quickly cancel your subscription. Simply go into your account, click the "Change Plan" button after selecting the product you want to cancel, and then follow the on-screen instructions. For additional information, see their Cancel Membership page at https://www.seekhd.com/cancel.
I need more assistance; how can I get in touch with customer service?
To email them your query, just click the "Contact" link at the top of their official page and follow the instructions. They will get in touch with you as soon as they can.