Here's how to Cancel Samsung Care Plus Subscription
Published On : December 13, 2022 by: Anjali Latwal/Category(s) : Trending
Go through this guide to find out how to cancel your Samsung Care Plus Subscription when you no longer need it.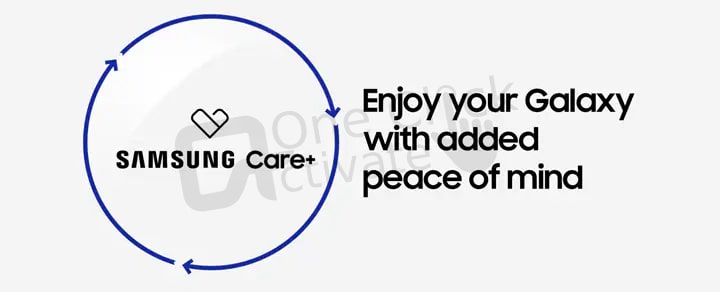 Cancel Samsung Care Plus Subscription: Step-by-step Instructions
You can secure your Samsung smartphone in a number of different ways, one of which is by subscribing to the protection plan that the manufacturer offers for its products. For instance, Samsung Care Plus is a service that requires a monthly membership and protects your device against accidental damage (such as damage caused by water or physical impact), theft protection, expert advice, and same-day replacements. The price, on the other hand, will change depending on the model of the Samsung phone that you have.
However, if you discover that a third-party service or your carrier offers a plan that is superior to Samsung Care Plus, or if you are certain that you will never shatter the screen of your Samsung device or drop it in water, or if you have been paying the subscription fee for a phone that you traded in a few months ago, here's how to Cancel Samsung Care Plus Subscription.
How to Cancel Samsung Care Plus Subscription?
If you cancel your subscription within the first thirty days of signing up for it, you will be entitled to a full refund. Here is how to cancel your Samsung Care Plus membership in the event that you have made the decision to do so.
Visit Samsung.com and click the symbol that looks like a menu.
Select the Sign in or Create Account option. To sign in, you will need to enter your login credentials.
After you have successfully logged in, choose the menu icon, and then select My Account.
Tap the My Subscriptions tab, then choose the My Subscription option.
Locate the Care Plus membership, and then choose the Cancel button.
Note: Call Samsung at the number 1-866-371-9501 or send an email to [email protected], provide the needed information with them, and ask them to cancel your Care Plus membership if you do not have internet access.
The preceding instructions are appropriate for anyone living in the United States. If you are from the United Kingdom, download the Samsung Members app, go to your subscriptions, look for your insurance provider, and then communicate with them. In the United Kingdom, the Samsung Care Plus subscription is managed by Alliance Assistant and Assurant.
Please contact them on 0333 000 0333 if you have Alliance Assistant insurance. For Assurant, go to claims.samsungcareplus.assurant.co.uk, sign in, and cancel your membership.
Check out our latest guide of the Top 9 MamaHD Alternatives
About Samsung Care Plus membership:
Care Plus is an extra protection plan by Samsung that extends beyond the standard one-year guarantee that comes with their smartphones, personal computers, laptops, tablets, home appliances, TVs, and monitors. Samsung Care Plus was once known as Samsung Premium Care until being rebranded under its current name in the year 2020.
The goal of the initiative is to make it simple and convenient to make repairs and replacements for Samsung products.
It is comparable to AppleCare, in which consumers of iPhones, iPads, and other electronic devices have the option of purchasing alongside their brand-new products.
The purpose of both of these is to provide you with an extra layer of protection against breakage or malfunction.
If you're not very good at managing smartphones, Samsung Care Plus might save your life.
If you possess one of Samsung's foldable phones or one of their more recent S series devices, it's even more likely that you'll find it handy.
Even though Samsung has improved the build quality of its foldable smartphones with each new generation, many people may not have faith in Samsung's folding displays despite the company's efforts. Keeping your Samsung Care Plus membership might provide you with the additional sense of security that you're looking for.
Maintaining your subscription to Samsung's Care Plus for the maximum amount of time is recommended if your device is qualified to get Samsung's extended Android and security upgrades.
If you are a heavy user of your phone, your battery may become sufficiently deteriorated before the end of your Care Plus plan, at which point you will be eligible for free repairs or replacements for the first few years of the plan.
However, as smartphones available today are so feature-efficient, it isn't always necessary to pay for additional coverage.
Author's recommendation: How to Unpair your Apple Watch
Conclusion:
We have high hopes that our post on how to manually cancel Samsung Care+ on a smartphone will be of use to you and that it will answer all of your issues. When you buy a new device from Samsung, you have the option to purchase an additional insurance plan called Samsung Care+. Following the completion of your original purchase, there is a period of time of six months during which you have to buy coverage. This service covers your device against a variety of different kinds of damage, but it does not provide coverage in the event that you lose the device.
Frequently asked questions:
How to cancel subscriptions on Samsung phones?
Launch the Samsung Store. Tap Menu -> My Apps -> Subscriptions and tap on the app of the subscription you'd like to cancel.
How to check subscriptions on Samsung?
Go to My Settings > Subscriptions & Notifications. Click My Subscriptions to see a list of the items you've subscribed to. You can tap a subscription to go to the item.
Is it possible to cancel your Samsung Care Plus Subscription after a few months of buying it?
Yes, you can cancel your Samsung Care Plus Subscription whenever you want.