Guide to Cancel a Roku Subscription in 2023
Published On : January 31, 2023 by: Anjali Latwal/Category(s) : Roku
If you own a Roku device, it's possible that you or someone else signed up for a streaming service from a third party only to discover later that Roku is billing you. Your funds are really low via Roku if you sign up for anything utilizing the streaming media player. Here's how to cancel a Roku subscription, whether you're trying to save money or just want independent payment.
About Roku:
Roku is a brand of devices by the company American business Roku, Inc. to create digital media players. They provide access to web services that stream media. In May 2008, the first Roku model which was created in cooperation with Netflix was released. The idea of inexpensive, small-form-factor set-top boxes for streaming video consumption is credited to Roku devices. As middleware for smart TVs, Roku has also licensed its platform. According to Roku's quarterly financial report, the number of active accounts surpassed 55 million in August 2021. In January 2022, there were 60.1 million active Roku users.
You can watch more than 500,000 TV shows and movies from the coziness of your own sofa using Roku streaming. However, you can also arrange paid subscriptions using your Roku account even though many Roku channels are free.
Points to keep in mind before canceling your Roku subscription:
On Roku, you can quickly manage or cancel a subscription using your device's channel line-up or the Channel Store.
With your Roku account, you can only manage the subscriptions you have already purchased.
By visiting the Roku website, signing into your account, and heading to the "manage your subscriptions" page, you can also manage your subscriptions using a web browser. You can also do this by using the Roku mobile app.
With Roku's streaming technology, canceling subscriptions you've purchased is comparatively easy. However, this guide only applies to subscriptions purchased using your Roku account. You'll also need to manage your subscriptions elsewhere if you sign up for service somewhere else, such as via the provider's website.
How can I cancel a Roku Subscription on my Roku device?
Given that you don't need to use a keyboard or log in (if you are still logged into your Roku device), this is probably the easiest approach. Use your remote to do the following actions:
If you are not currently on the home screen, press the home button.
To highlight the channel or service you want to mute, use the arrow buttons.
Then, to access the channel's settings, use the asterisk or star button.
Click on Manage subscription.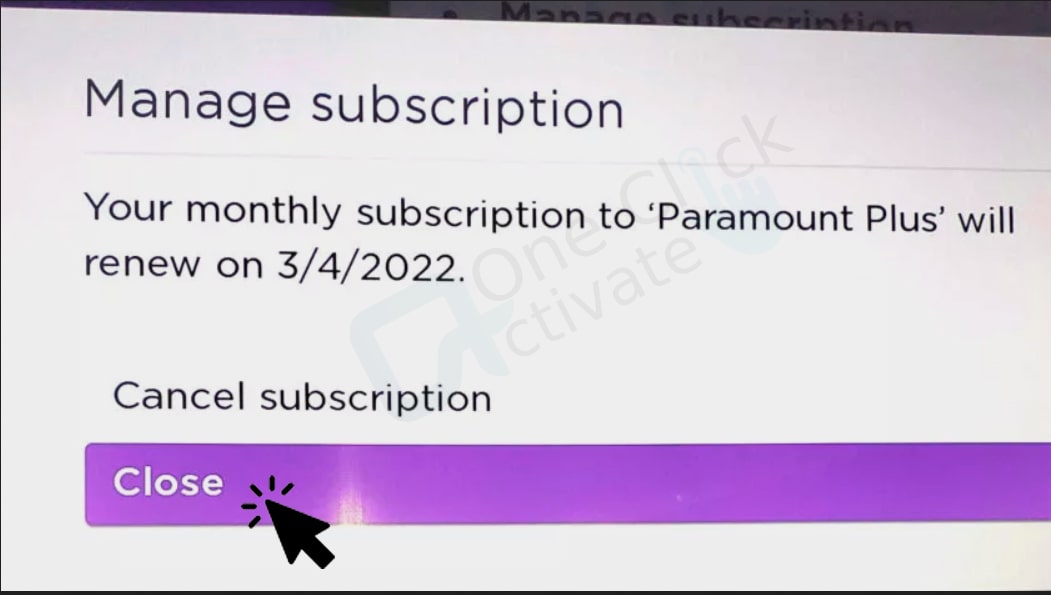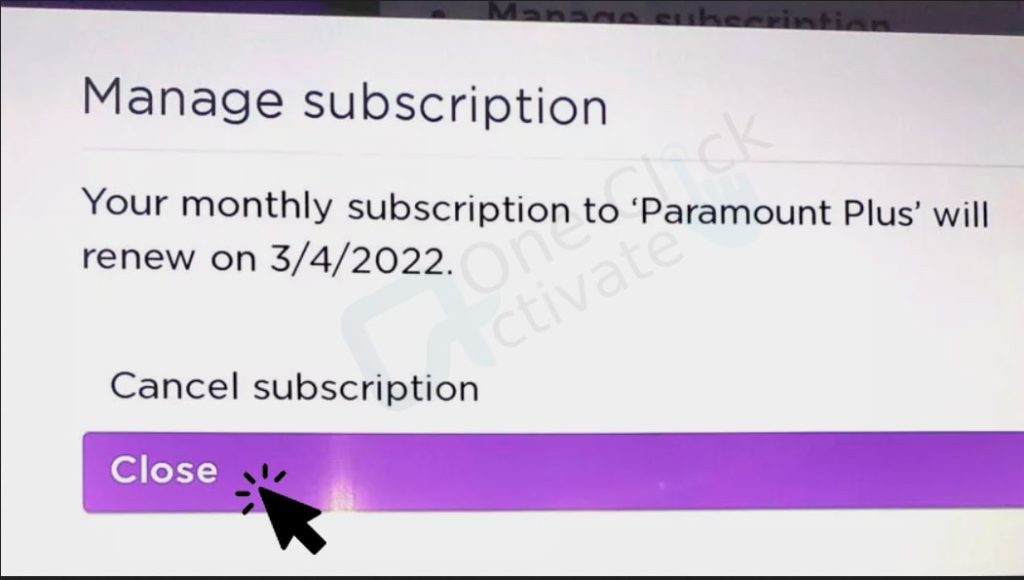 Simply click on cancel your membership. A notification describing how long you'll get material will be visible to you.
Select Cancel Subscription once again, then click Done.
What's Hot: Free Access to these crazy Music Channels on Roku
(Note: It's important to note that the procedures described above and below only work if you have a Roku subscription. You must use the same steps you used to sign up if you used a different method to unsubscribe.)
How can I cancel a Roku subscription online (using a web browser)?
Even if your computer, tablet, or phone is more practical than your TV, it's still simple to cancel a Roku subscription:
Open a web browser and go to www.my.roku.com.
Log in using your Roku credentials.
Choose Manage your subscriptions from the screen that displays.


Under Active Subscriptions, locate the channel or service you want to discontinue, then click Cancel subscription.
You will have to answer questions as to why you are canceling. Choose the one you like.
Conclusion: We really hope that this manual was useful to you. Roku makes it simple to manage or cancel subscriptions, and you can do it online or via your streaming device. Just keep in mind that this only applies to subscriptions that are on your Roku account. You will need to handle any subscriptions you have elsewhere at the same location. Additionally, adding channels to Roku is simple. However, if you want to add a channel that isn't accessible in your area, you can use a VPN on Roku to assist you. How have you found managing or canceling a Roku subscription? Do you believe it is simple? Did you face any challenges? Comment below and let us know. As usual, I appreciate your reading.
Frequently Asked Questions (FAQs):
Does the subscription expire if a channel is removed from Roku?
No. This is probably done to avoid unintentional cancellations.
How can I prevent Roku from using my credit card?
Log in to your account at www.my.roku.com. Then, choose Payment method > Update. To remove a payment method, select it. Recurring subscriptions cannot be processed without a card. If you want to make any more Roku purchases, you'll need to add a card again.
Why am I unable to cancel my Roku subscription?
The likelihood is that you did not join up using the Roku interface. But rather somewhere else. You must determine how you joined up, whether it was via an external app or website, then cancel in the same manner.
What Is the Monthly Cost of Roku?
Apart from the price of the original device, Roku is free. Roku also offers a tonne of free material, so you can use it without paying anything. Choosing to pay for any material or membership is entirely up to you. To safeguard your safety, read Roku's guidelines about Roku frauds.
What Does a Roku Subscription Include?
Roku doesn't offer a subscription plan. After purchasing the gadget, you can add premium or free services to your account. There are a variety of subscription options, including Netflix, HBO Max, Hulu, Disney+, and others.
What Free Channels Are Available on Roku?
Numerous free Roku channels are available, including PBS, Pluto TV, and even The Roku Channel. By searching on your Roku device, you can locate all of the free channels that are accessible, including movies, news, kids, sports, and much more.