Ways to cancel your 24-hour Fitness membership
Published On : September 25, 2022 by: Anjali Latwal/Category(s) : Healthcare
If you are a member of a 24-hour fitness club, the membership cost will be charged by your bank on a monthly basis. If you no longer want to be a member or need the services or equipment that the facility provides, you can easily cancel your 24-hour Fitness membership at the fitness center at any time. In order to cancel your 24-hour membership at the fitness center, you will first need to complete a cancellation form, which you can then submit through fax, mail, or in person at the facility. However, we regret to tell you that 24-hour Fitness does not currently provide an option for canceling your membership online. This is something that they are working hard to change.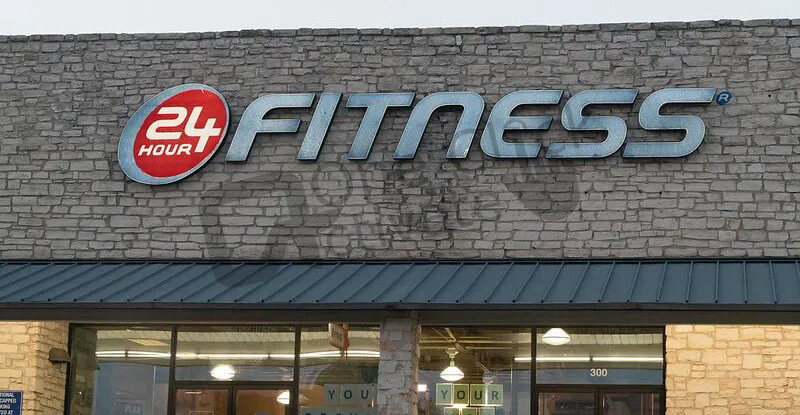 Here's how to cancel your 24-hour Fitness membership:
Way 1: Obtain a copy of the cancellation form.
It is imperative that you check that you are currently signed in to your LA Fitness online account.
Just go to https://24hourfitness.com/membership and place your mouse cursor over the "Membership " option in the top toolbar.
You only need to go to the page labeled "My24 account login" and enter your information there. If you do not already have an account, you may create one by clicking the button labeled "Create an online account" which is located in the lower right-hand corner of the screen.
In order to register a new account, you will be required to input the membership tag number that you now have. You'll find the location of this number on the reverse side of your membership card.
If you are unable to discover your membership tag number on your card, you may ask a member of the staff at any 24-hour Fitness site to provide it to you. You can do this at any of their locations.
You only need to go to the link labeled "Cancellation Form" and fill out the form.
You will find a link to a cancellation form on the right-hand side of the website once you have successfully signed in and are seeing the details of your account.
This form has fields for all of the personal data that you have provided to 24-hour Fitness, such as your name, address, and phone number. You may submit this information to 24-hour Fitness by filling out this form.
First, get a copy of the form printed up for your records, and then fill it out carefully.
Make sure that all of the data on your cancellation form is accurate before submitting it, as any mistakes might result in a delay in the processing of your request.
Trending: Cancel Weight Watchers subscription
Note:
It is recommended that you get a cancellation form from one of the 24-hour Fitness facilities in order to terminate your membership rather than canceling it online. If you are unable to print the form by yourself or if you are already present at the gym, you can get a cancellation form from an employee working at the gym that you attend to use in the event that you are unable to print the form on your own. Make sure that you check in using your membership card, and after that, get membership cancellation paperwork from the front desk.
If you have any more questions or concerns about the cancellation, you are more than welcome to speak with a member of the staff about it.
Way 2: Cancel your 24-hour Fitness membership in the organization.
Send your cancellation request through mail: It is recommended that you choose a delivery mode that needs a signature upon receipt, such as certified mail when sending your cancellation form. You will be provided with a receipt for your submission if you sent the form in through certified mail; this will take place after the form has been received by LA Fitness.
After ensuring that the form is folded in half and having it stamped, put it in an envelope that has been addressed to the appropriate party. Before sending the letter, make sure that it is sent to " 24 Hour Fitness, Member Services PO Box 2689 Carlsbad, CA 92018," using certified mail. After that, send the letter.
You will not be liable for any extra costs if you send a letter with a postmark that is at least five working days before the date of your next payment cycle.
If the postmark on the letter is located very close to the date that you are being billed for the service, there is a chance that you will be assessed an additional fee.
Recommended: Cancel Thrive Market membership
Send your 24-hour Fitness membership cancellation form through fax:
If you prefer not to mail your cancellation form, you may also send it via fax. If you are unsure, you may ask a member of staff at your gym over the phone or in person for the fax number. You can do any of these things by calling or going to your gym. Once you have successfully faxed the completed cancellation form to the number that was provided to you, you need to make sure that you save the fax receipt in a safe place. It is up to the fitness center to be the one to start the cancellation process for the member's membership.
Have a face-to-face conversation with the operations manager:
Visit the fitness center in person or give them a call and ask to speak to the manager of the facility's operations. Make plans to talk with them at a time that is convenient for both of you and during which you will both explain the reasons for your decision to cancel and deliver them the required papers. This conversation should take place as soon as possible. After that, the manager of operations will initiate the procedure of canceling the reservation.
On a daily basis, from Monday through Friday, between the hours of nine a.m. and five p.m., operations managers can be contacted in each plant, in most instances.
It is strongly suggested that you get in contact with customer support to confirm that your account has been deactivated once it has been reported missing.
We ask that you please be patient and wait for the processing of your cancellation form, which might take anywhere from 24 to 48 hours.
You are encouraged to call this number to get in touch with the corporate office: (866) 819-7414. Also, inquire with the person working in the customer service department about the current status of your request to cancel your account and what steps need to be taken next.
If your account has not already been closed, you should describe the situation to them and provide them with the receipt numbers and dates that match the time when the form was submitted. This is only necessary if your account has not already been closed.
You may get the local number that you can call to check on the status of your cancellation by clicking here and entering your zip code. After that, you will see the local number that you can call.
Note:
In the case that you are still being charged, you need to get in touch with either your financial institution or the company that issued your card. If 24-Hour Fitness continues to refuse to cancel your membership even after you have made many attempts to get in touch with them, you may contact your bank or the company that issued your credit card to ask them to stop any recurring charges that have been made to your accounts. Make it obvious to the banking institution that you sought to cancel your 24-hour Fitness membership but that your cancellation request was refused. Also, make it apparent that the cancellation request was declined. They will put an end to any further charges being made to your card in the future and prevent any further charges from being made.
You may wish to think about freezing your account rather than deactivating it as an alternative. If you aren't going to utilize your membership within the next 30 days but still want to use the gym in the future, it may be in your best interest to freeze your account rather than cancel it. This may save you money. If you want to use the gym again in the future but don't want to pay the start-up fees, you may save some money by "freezing" your account, which costs $10 per month. This will allow you to use the gym again in the future without having to pay the start-up expenses.
Trending: Watch Daily Burn on Roku or Chromecast Daily Burn on your TV
Conclusion:
Following these steps is the most straightforward way to cancel your 24-Hour Fitness membership. The only thing that may be considered a drawback is that they do not accept cancellations online. Therefore, you will need to contact them on a personal level. We really hope that the information included in this guide is helpful to you. We would appreciate it if you would leave your comments in the space provided below.