10 Best OTT Shows and Films That Helped Us Survive 2021
Published On : August 13, 2021 by: Shivangi Ojha/Category(s) : Movies, TV Shows
We all thought it would be over with the departure of 2020 but who knows 2021 would be like this and, anyways the entertainment industry never fails to surprise us, so I took the privilege to pick out some movies and series for you and with the highest ratings everywhere, so enjoy!!! Here you will enjoy the ecstasy of the 10 best OTT Shows and Films that helped us survive 2021.
Best OTT Shows and Films
Death note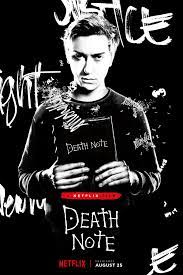 We decided to kick start our list of the best OTT shows and films with a high-school story, Death Note.
When an intelligent young high school student finds a notebook that can kill anyone whose name is written on it. Then Light the main lead of the series is to clean the world by eliminating the criminals from the world and making a world clean place to live in. so the police around the world summons around and call their best detective "L" to take the matter as police call him wherever they find difficulty in finding enemy because "L" never misses his mark and Light, on the other hand, he being an intelligent student, Now there is a race between who catches whom first, the series consists of total 37 episodes and after 2nd episode, you can't unwatch it, it creates great suspense.
IMDb rating: 8.9
Rotten Tomatoes: 100%
Year: 2006-2007
Cast: kappei Yamaguchi, Brad swalie,
Director: Jun Jiang
Seasons: 1
OTT platforms: Netflix
Lucifer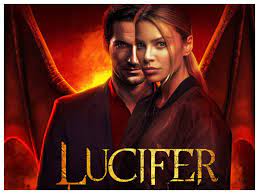 The story revolves around Lucifer Morningstar. He was bored from his sulking life and was constantly drinking so he moved to LA to restart his life. There he helps the humans with his telepathic abilities and his experience to bring out people's deepest desires and help them achieve them. After a few days he met a detective in his club (lux) from there he was involved in a shootout and then he and detective Leeds were involved in punishing people with the help of the law and justice for the crimes they did.
IMDb rating: 8.1
Rotten Tomatoes: 86%
Year: 2016-2021
Season: 5
OTT platforms: Netflix
Cast: Tom Ellis, Lauren German, Lesley Ann-Brandt
Director: Tom Kapinos
The Last Dance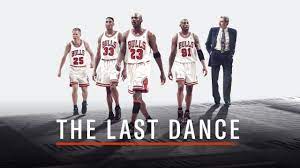 Where are all my sports lovers? This is the perfect series for you. It is power-packed with sports and drama on how the Chicago Bulls came to the Sports documentary on how Chicago bulls make it to the top in the 1990s led by Michael Jordan, one of the best dynasties in the history of the sport, and see how they came to the top?
IMDb rating: 9.1
Rotten Tomatoes: 97%
Year: 2020
Seasons: 1
OTT platform: ESPN+ and Netflix
Cast: Phil Jackson, Michael Jordan, David Aldrige
Director: Jason Hehir
Game of Thrones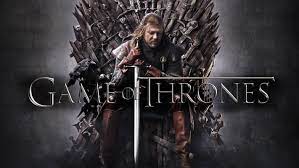 The story revolves around that 9 noble families are fighting for the throne of the mythical land of Westeros, there are political fights for the throne and there are so many characters in the series but the most favorite was Jon Snow, the illegitimate son of the Eddard stark he was born and brought up in the north of the Westeros and he was called the Night watch due to his special training so there is so much of action in the series and how these 9 families fight for the throne, there is a lot of action and suspense in this series on who gonna take over the throne of the Westeros.
IMDb rating: 9.2
Rotten Tomatoes: 89%
Year: 2011-2019
Cast: kit Harington, Emilie Clarke, peter Dinklage
Director: D.B. Weiss
Seasons: 8
OTT platform: Disney + Hotstar, HBO
The Office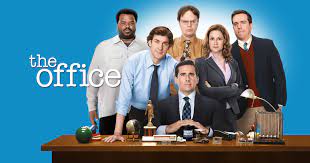 The story revolves around the office goers on how the ego clashes happen and how office politics is played in a fun way, inappropriate behavior it is unfolded into 9 seasons and shows how a typical office in America looks like with a massive story and turn of events the show in total consists of around 200 episodes there is numerous turn of events romantically and side characters and subplots and shows how an American office work.
IMDb rating: 8.8
Rotten Tomatoes: 81%
Year: 2005
Seasons: 9
OTT platform: Peacock
Cast: Steve Carell, Jenna Fischer, John Krasinki
Director: Randall Einhorn
Clarkson farm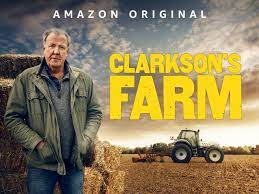 The story revolves around a farmer Clarkson who establishes a farm in the countryside of over and shows how the struggles of the farmer, Clarkson owns a farm of more than 1000 acres farm in the rural areas of England he is a 61-year-old TV presenter he is very fond of cars and booze, he was mesmerized by a woman who is half his age and he was going after her all the way and the story goes around with fun and laughter and surprising turn of events. It is a fun-to-watch series and takes a mind of and relaxes.
IMDb rating: 9.2
Rotten Tomatoes: 100%
Year: 2021
Cast: Jeremy Clarkson, Kaleb Cooper, Charlie Ireland
Director: Gavin Whitehead
Seasons: 1
OTT platform: Amazon Prime Video
The Shawshank redemption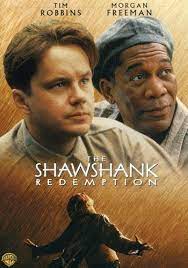 The story revolves around a banker who was falsely charged with the murder of his wife and then into the Shawshank prison for 20 years. there he met his best friend Red and Andy the main character makes certain changes in the prison which were not made in the history of the prison, Andy being a banker helps the warden to makes his money cleaner in other words Andy helped the warden to make his money corruption free, then Tommy another lead shows up and then makes a discovery that Andy is innocent and Andy is determined to escape the prison so that will be suspense how he did that after escaping he told the bank about the corruption at the Shawshank Prison.
IMDb rating: 9.2
Rotten Tomatoes: 91%
Year: 1994
Cast: Tim Robbins, Morgan Freeman, Bob Gunton
Director: Frank Darabont
OTT platform: Netflix
The Godfather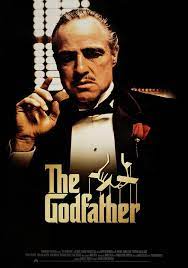 This is a story of Don Vito who is head of a mafia family in New York and they have some good political connections and bring the mafia lord he has some enemies. There was an event in which Vetoe's sister's wedding was there and Michael was present there and he was present there at the marriage and he is not interested in the mafia as he is a war hero WW II Marine. Veto's a powerful man and is well respected in the city and is believed that who respects him shall be respected and who doest give me respect shall be punished there is the enemy who wants to sell drugs but Veto doesn't allow because this is against his ethical values, this made certain enemies against him and story continues how Michael saves his family from the enemies. In this process, he met a wonderful woman to whom he decides to marry and after the first night she was killed by the enemies of the Veto. Micheal seeks revenge and there is a certain turn of events.
IMDb rating: 9.1
Year: 1972
Cast: Marlo Brando, Al Pacino, James Caan
Director: Francis Ford Coppola
OTT platform: Netflix
Schindler's list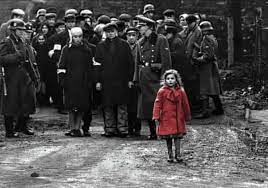 So, the next we have on our list of the best OTT shows and films is Schindler's List. The story revolves around a rich and greedy businessman Oskar Schindler, that puts all his wealth into saving 1100 jews from being killed through gas and he turned his factory into a refugee camp for the jews, he made some political connections that helped him from getting out of the crimes he commits and later Schindler died in peace and his grave was dug in the city of Jews he saved.
IMDb rating: 8.9
Rotten Tomatoes: 98%
Year: 1993
Cast: Liam Neeson, Ben Kingsley, Ralph Fiennes
Director: Steven Spielberg
OTT platform: Amazon prime video
Fight club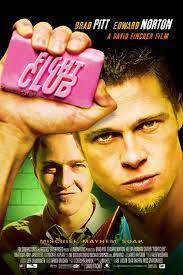 All the action movie buffs out there know that fight club is classic. The movie opens up with a person who has difficulty in sleeping and for this to be overcome he joins various relief clubs but none of them were helpful so one day after coming back from the plane he met Tyler Durden from there his life changes in an unexpected manner, in the end, there were so unexpected changes in the movie which were hard to believe.
IMDb rating: 8.8
Rotten Tomatoes: 79%
Cast: Brad Pitt, Edward Norton, Meatloaf
Director: David Fincher
Year: 1999
OTT platforms: Amazon Prime Video
Ta-Da! This was our super-specific of the best 10 OTT shows and films that helped us fight the boring pandemic life and survive 2021 till now. We hope you enjoyed this list and have added them to your list of binge-worthy shows.