Guide to fix Apple TV Volume not working issue
Published On : August 22, 2022 by: Anjali Latwal/Category(s) : Technology
Apple TV volume not working properly or at all is a frequent problem that Apple TV users face. Are you a user who is having this same problem? If yes, then this article includes the solution to this problem. After reading the full guide, you won't need to leave your home. The Apple TV is a versatile streaming gadget that gets frequent upgrades and has undoubtedly become better since it originally came out. Despite this, audio problems with the Apple TV still happen sometimes. For instance, the Apple TV suddenly and abruptly stops playing audio.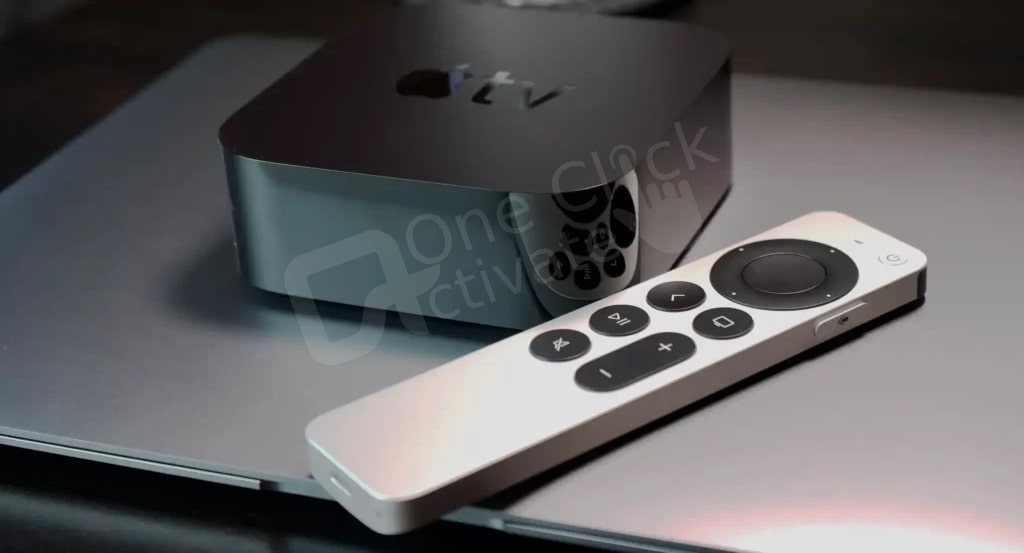 There are instances when the audio just does not work, no matter what you do. Yes, there might be times in which the audio on your TV or even your external speaker system is problematic. Both the external sound system you're using and the audio on your TV play a big part in this. If it doesn't, we'll go through various troubleshooting techniques to resolve the problem.
Also Read: Stream TV Land on Apple TV
Follow the steps below to fix the Apple TV Volume not working issue:
Take the Apple TV remote and choose the Menu option.
When a window box opens on your screen, scroll down until you find Settings, then click it.
Make your selection from the options menu for Audio and Video.
The menu for Audio and Video choices will now be shown to you.
Choose the Audio Format choice by scrolling down there.
The only option that is practical is to Change the Format.
Your Apple TV software will now show you a window; this time, choose Change Format from the list of options.
The next window will be the one you were in before.
Choose the New Format option by scrolling down here. Switch to Stereo after that.
Utilizing the original remote, go to the Audio/Sound options on your television.
For the Audio OUT option, choose Optical.
Make sure that under Optical you have selected the Digital Sound Out PCM> option.
You can repair the problem of the Apple TV volume not functioning by following these easy steps. It is necessary to follow the methods listed below, nevertheless, if you are still having problems or the problem hasn't been fixed after doing the steps above.
Trending: Install Telegram on Apple TV
Additional solutions for the Volume issue:
Restart your Apple TV system:
Our view is that you should sometimes restart your Apple TV system. Restarting your television device is an effective way to address certain minor technical issues that sometimes can occur, particularly if the video you're viewing online is silent. This is because your Apple TV reboots, which clears off the RAM and keeps it from becoming too crowded.
Additionally, restarting ensures that any current programs on your Apple TV system are closed, leaving a blank slate for future use. If you're fortunate, a simple reboot will cure this issue.
To reset your Apple TV, press and hold the Menu and TV buttons on the remote control for around six seconds.
Ignore the sleep speech when it displays.
You'll notice that the LED on the Apple TV device starts to flicker as soon as the power is switched off.
That indicates a restart of the machine. If you are having problems connecting to the device, look at this page.
Restart the associated hardware of the TV system:
Your Apple TV sometimes has audio problems due to external sound systems that are connected to it. It may not be your Apple TV's fault. Therefore, we urge you to disconnect and unplug any connected external audio hardware systems, wait for at least 30 to 60 seconds before plugging them back in, and then rejoin them.
Try to find the HDMI cable:
Be careful to check and tighten any HDMI cable connections since audio issues can easily be caused by minor connection issues. The HDMI cable connections, such as those to your HomeKit soundbar or television audio system, should all be checked to make sure they are safe and functional.
Check to see whether your Apple TV recognizes the proper speaker system connected to it as its Audio Output. These are some procedures that are important yet are commonly disregarded by consumers. Let's go through how to do it step-by-step:
Press the Menu button on your Apple TV remote to start.
Scroll down and choose Settings from the menu that appears on the screen (click here if your main menu is empty).
The Settings menu appears.
Swipe down to choose the Audio and Video menu item.
From the new menu that appears on the screen, choose Audio Output and the proper sound system.
Check for updates by reviewing:
Updates enhance and optimize the system software on your Apple TV. Since your system becomes better and better with each update, it is a good idea to upgrade as soon as a new version is published. The bulk of user issues is often resolved by the most recent upgrades. Follow these steps to check your Apple TV for updates.
The Menu button on your Apple TV remote should be pressed.
Click Settings in the menu pane to access it.
Choose Update Software which can be found by clicking Software Updates.
If any updates are accessible, a dialogue box displays on your screen.
To begin installing the update, choose Download and Install.
While the update is taking place, be patient and don't turn off your Apple TV.
It turns out that Apple TV audio issues occur pretty often. Additionally straightforward and efficient are its troubleshooting methods. The issue with the Apple TV volume not working can be addressed by the solutions offered above.
Conclusion:
So, that is all about how you can fix Apple TV Volume not working issues. It can be a result of your own device or some external device that you might have plugged with it. No matter what the issue, if you follow all the steps above carefully, you will be able to fix your problem in no time. We hope that you will benefit from the content of our guide and will like it. Please do leave your insightful comments or doubts in the empty space below if you have any.